Protecting Participants, Empowering Researchers: Providing Access to Genomic Summary Results
Today, we are updating the way we manage data related to the NIH Genomic Data Sharing Policy to again allow unrestricted access to genomic summary results for most of the studies we support in order to advance health or further research purposes. These summary results are importantly distinct from other genomic research data, most notably in that they do not include individual-level information. Instead, these results come from analyzing pooled genomic data from multiple individuals together to generate a statistical result for the entire dataset. Such information can be a powerful tool for helping researchers determine which genomic variants potentially contribute to a disease or disorder.
Access to Genomic Summary Results
In 2008, researchers raised concerns that statistical methods using genomic summary results could be used to determine if an individual participated in a specific research study (if the researcher had access to the individual's genomic data). In response, we decided that while we assess the state of the science and any potential risks to research participants, NIH officially would move genomic summary results from unrestricted access (i.e., open and public) to controlled-access. While we were employing this controlled-access model, genomic summary results continued to be published within the scientific literature as an intrinsic piece of evidence to support a study's conclusions. Additionally, others in the research community developed several highly used and valuable public data resources to share genomic summary results to inform the interpretation of genomic variation. Despite the increasing availability of genomic summary results from a variety of sources, we are not aware of any reported examples of individuals being matched to participation in a research study using genomic summary results beyond the research designed to demonstrate the hypothetical possibility that it could happen.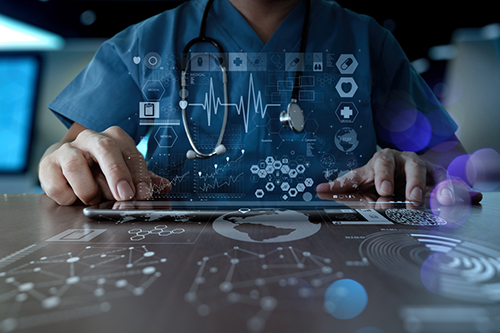 Over the past several years, we have continued to engage stakeholders with respect to genomic summary results and potential participant risks, including bringing together leaders in the field to consider potential risks and benefits of genomic summary results access. We also solicited feedback from the public through a spring 2017 Request for Information, and in a Request for Commentissued last fall. What we have gleaned from these analyses and conversations is that unrestricted access to genomic summary results holds a great deal of potential benefits for research and clinical care, with low risk to participants' privacy. However, because there could be a small risk of learning information about individual participants in certain types of research, most stakeholders agree that additional protections should be available for studies where there might be additional privacy concerns, such as those that include populations from isolated geographic areas or with rare or stigmatizing traits.
With today's update, we are taking an important step in continuing to share data and information from federally funded research in a way that carefully balances risks and benefits. This update will help to maximize the benefit of our investment in genomics research while ensuring that studies with particular sensitivities have appropriate protection.
By
Eric D. Green, M.D., Ph.D., Director, National Human Genome Research Institute
Carrie D. Wollinetz, Ph.D., Associate Director for Science Policy, National Institutes of Health
Last updated: November 1, 2018