Research provides more insight into genetic basis of Behçet's Disease
Behçet's disease is a disease that destroys blood vessels through systemic inflammation, manifesting as painful oral and genital ulcers, as well as vision destroying inflammation of the eyes. Research suggests the disease develops due to pathogen exposure, along with a mix of genetic and environmental risk factors, but their interaction is poorly understood.
Novel Changes
NHGRI researchers from Dan Kastner, M.D. Ph.D.'s group in the Inflammatory Disease Section of the Division of Intramural Research investigated the genetics using Illumina's Immunochip. This genotyping chip can identify the specific single changes in DNA that correlate with autoimmune and inflammatory diseases. They found novel DNA changes that are correlated with disease susceptibility, many of which are involved in immune response to invading pathogens.
The study - Dense genotyping of immune-related loci implicates host responses to microbial exposure in Behçet's disease susceptibility - appears in the February 6, 2017 online version of Nature Genetics.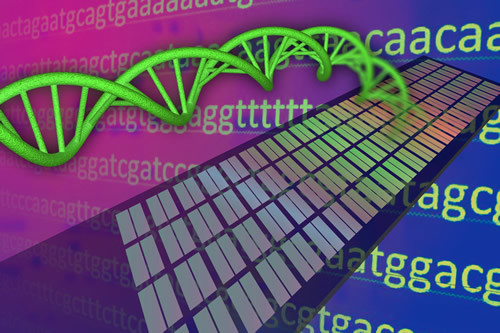 Related Resources
Last Updated: February 7, 2017
Last updated: February 7, 2017