Sickle cell disease is the most common inherited blood disorder in the United States, affecting more than 100,000 people.
Overview
Presently, there are only a handful of options to manage or treat sickle cell disease.
Now, researchers are developing new and emerging gene therapies to treat sickle cell disease.
To help navigate these new therapies, more than 50 scientists, physicians, patients and other experts worked together to develop content for the Democratizing Education for Sickle Cell Disease Gene Therapy Project, which is led by NHGRI in partnership with other organizations and individuals. This group met over the course of four workshops.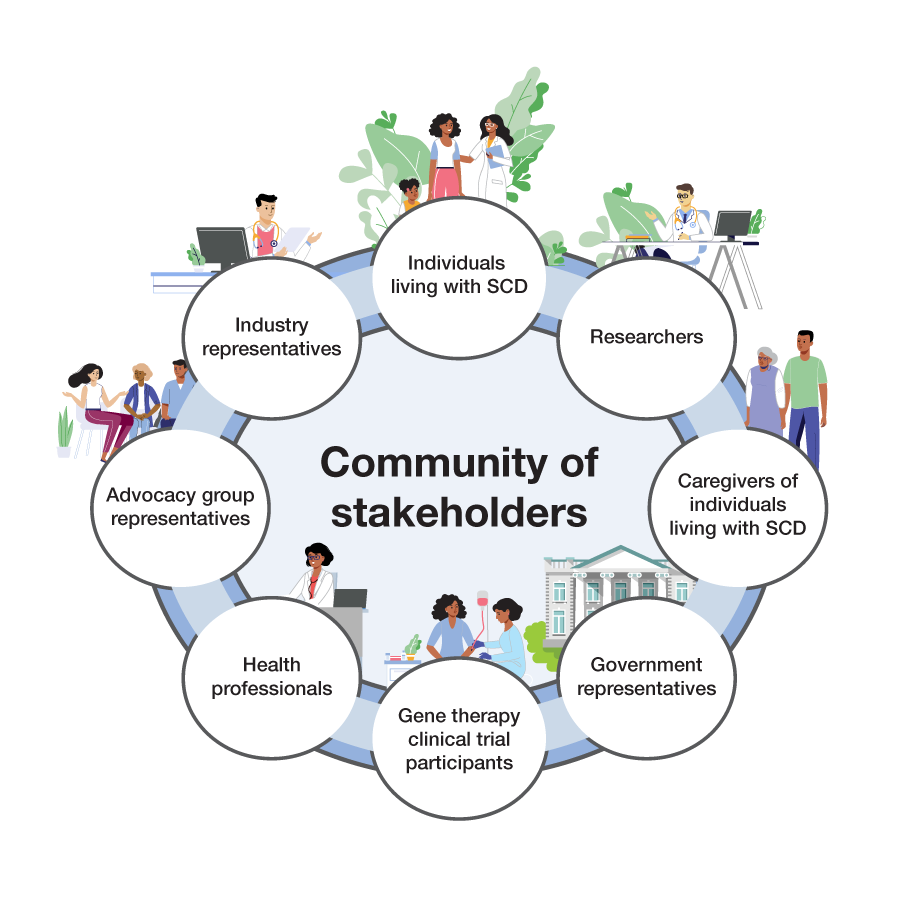 The Democratizing Education Project welcomes your feedback about the sickle cell disease gene therapy resources. Please email your comments or questions to DemocratizingEd@mail.nih.gov.
These educational materials are for informational purposes only. They are meant to promote your general understanding of gene therapy for sickle cell disease. We encourage you to use these educational materials to talk with your healthcare provider or a clinical trial team.
Patient education materials
These education materials are the outcome of the conversations from the four workshops. The materials reflect the priorities and perspectives of both individuals living with sickle cell disease and the gene therapy and biomedical research communities.
They include helpful information and resources for people with sickle cell disease and their families to learn more about gene therapy.
Last updated: September 22, 2022