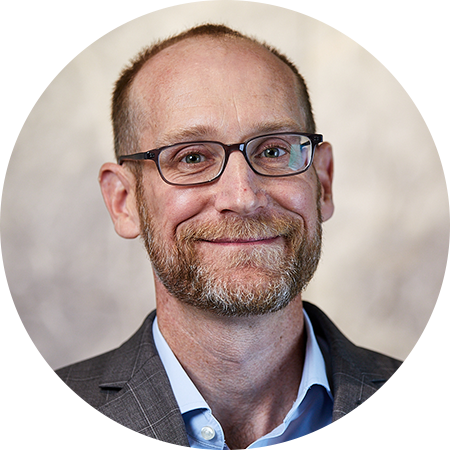 Daniel A. Gilchrist, Ph.D.
Program Director Computational Genomics and Data Science
Division of Genome Sciences
Education
Ph.D. Stanford University, 2003
Biography

Dr. Gilchrist joined the National Human Genome Research Institute's Extramural Research Program as a program director in 2014. He manages a portfolio of grants focused upon bioinformatics and computational biology and has recently joined the NHGRI team overseeing the ENCODE project. ENCODE is generating a comprehensive catalog of functional DNA elements within the human and mouse genomes, enabling researchers to explore the mechanistic underpinnings of disease-linked genetic variants.

Prior to joining NHGRI, Dr. Gilchrist served as a staff scientist at the National Institute of Environmental Health Sciences (NIEHS). There he developed and implemented an array of bioinformatic, genomic and biochemical methods to help elucidate mechanisms through which gene expression is altered in response to environmental signals.

He received his B.S. in biology from Purdue University, his Ph.D. from Stanford University, and completed postdoctoral training at NIEHS and Duke University.
Publications

Henriques T, Gilchrist DA, Nechaev S, Bern M, Muse GW, Burkholder A, Fargo DC, Adelman K. Stable pausing by RNA polymerase II provides an opportunity to target and integrate regulatory signals. Mol Cell, 52:517-28. 2013. [PubMed]

Gilchrist DA, Fromm G, dos Santos G, Pham LN, McDaniel IE, Burkholder A, Fargo DC, Adelman K. Regulating the regulators: the pervasive effects of Pol II pausing on stimulus-responsive gene networks. Genes Dev, 26:933-44. 2012. [PubMed]

Gilchrist DA, dos Santos G, Fargo DC, Xie B, Gao Y, Li L, Adelman K. Pausing of RNA polymerase II disrupts DNA-specified nucleosome organization to enable precise gene regulation. Cell, 143:540-51. 2010. [PubMed]

Gilchrist DA, Nechaev S, Lee C, Ghosh SKB, Collins J, Gilmour DS, Adelman K. NELF-mediated stalling of Pol II can enhance gene expression by blocking promoter-proximal nucleosome assembly. Genes Dev, 22:1921-33. 2008. [PubMed]

Muse GW, Gilchrist DA, Nechaev S, Shah R, Parker JS, Grissom SF, Zeitlinger J, Adelman K. RNA polymerase is poised for activation across the genome. Nat Genet, 39:1507-11. 2007. [PubMed]
Last updated: January 26, 2016