Computational Genomics and Data Science Program
Extracting knowledge from data is a defining challenge of science.
Overview

Computational genomics has been an important area of focus for NHGRI since the beginning of the Human Genome Project. Today, however, advances in tools and techniques for data generation are rapidly increasing the amount of data available to researchers, particularly in genomics. This increase requires researchers to rely ever more heavily on computational and data science tools for the storage, management, analysis, and visualization of data. NHGRI's commitment to computational genomics and data science is in alignment with the NIH Strategic Plan for Data Science, which provides a roadmap for modernizing the NIH-funded biomedical data science ecosystem.

Read the Genomic Data Science Fact Sheet.
NHGRI Support

The NHGRI 2011 strategic plan identifies bioinformatics and computational biology as a cross-cutting area "broadly relevant and fundamental across the entire spectrum of genomics and genomic medicine." Projects involving a substantial element of computational genomics or data science account for almost a quarter of NHGRI's FY2018 budget; these areas are key components of many NHGRI grants and programs.

NHGRI's support for computational genomics and data science follows the general principles and priorities identified in the NHGRI Funding Policy. Particular priority is placed on "approaches generalizable across diseases and biological systems of higher order organisms." Projects focusing on a single disease are less likely to be relevant to NHGRI than those generalizable across multiple diseases.
Program Breadth

Grants supported under this program span many scientific topics. These grants can be categorized usefully, though neither exhaustively nor perfectly, into "Genome Analysis Tools and Software Resources" and "Data Management Resources." This structure is further explained in the text below and illustrated in Figure 1. The program structure described below should be considered as a general and not exclusive framework for organizing grants into broad scientific categories of interest to NHGRI.

Figure 1: CGDS Program Breadth. See text-only version.
Genome Analysis Tools and Software Resources

The links below lead to NIH RePORTER, a database containing information concerning NIH funded grants. Each link associated with a category, will display the relevant portfolio of grants that receive funding from the NHGRI Computational Genomics and Data Science Program.

Genetic variation, clinical and phenotype analysis

Genetic variation, clinical and phenotype analyses.

Genome Informatics training and workforce development

Online resources for workforce development: Development of online resources (e.g. MOOCs), classroom courses or events for expanding and diversifying the genome informatics workforce.

Educational resources and community engagement for transitioning genome informatics to the cloud: Non-research funding for programs designed to facilitate usage of cloud computing in genomics.

Cloud computing resources for genome informatics: Infrastructure-building funding for genomic data science in cloud computing environments.


Data Management Resources
NIH Strategic Plan for Data Science

As a result of the rapid changes in biomedical research and information technology, several pressing issues related to the data-resource ecosystem confront NIH and other components of the biomedical research community. To address these challenges, NIH released its first Strategic Plan for Data Science on June 4, 2018 to provide a roadmap for modernizing the NIH-funded biomedical data science ecosystem. In establishing this plan, NIH addresses storing data efficiently and securely; making data usable to as many people as possible (including researchers, institutions, and the public); developing a research workforce poised to capitalize on advances in data science and information technology; and setting policies for productive, efficient, secure, and ethical data use.

NHGRI has developed a new Strategic Plan that will establish a 2020 vision for genomics aimed at accelerating scientific and medical breakthroughs. As the landscape of data science is rapidly growing, a new strategic plan is crucial to guide NHGRI in pushing the forefront of genomics.
CGDS Program Workshop Report

NHGRI held an Informatics and Data Science-focused workshop on Sept 29-30, 2016, in Bethesda, MD. The goal of the workshop was to identify and prioritize opportunities of significance to the NHGRI Computational Genomics and Data Science Program over the next 3-5 years. A report outlined the opportunities that were identified through the course of this workshop and this was presented to the NHGRI council in May 2017.
Funding Opportunities

Investigators interested in submitting applications to NHGRI are encouraged to contact NHGRI program staff before submission to discuss their specific aims and their choice of Funding Opportunity Announcement (FOA). Contact information for NHGRI program staff is at the bottom of this page.

Investigator Initiated Research in Computational Genomics and Data Science (R01, R21, and R43/R44): PAR-21-254, PAR-21-255, and PAR-19-061, invite applications for a broad range of research efforts in computational genomics, data science, statistics, and bioinformatics relevant to one or both of basic or clinical genomic science, and broadly applicable to human health and disease.

Genomic Resource Grants for Community Resource Projects (U24): PAR-20-100 is tightly focused on supporting major genomic resources, including those in informatics. Potential applicants are strongly encouraged to contact NHGRI Program Staff before developing an application.

Parent NIH Solicitations: R01 (PA-20-185 and PA-20-183), Parent R21 (PA-20-195 and PA-20-194), and Parent K25 (PA-20-199) solicitations. These investigator-initiated grants allow researchers to target their specific area of science relevant to NHGRI's mission (per the NHGRI Funding Policy). Other funding opportunities include PAR-21-075, which focuses on research experiences for students seeking a master's degree. Additionally, NIH funding opportunities for Small Business Innovation Research (SBIR) and Small Business Technology Transfer (STTR) grants can be found at https://sbir.nih.gov/funding.

Other Relevant NIH Funding Opportunities

NHGRI's Funding Opportunities page links to various NHGRI funding opportunities and provides instructions for signing up for NHGRI's funding opportunities email list.

The webpage of the Biomedical Information Science and Technology Initiative (BISTI) provides links to various informatics-related funding opportunities across NIH and other Federal agencies.
Program Staff
Scientific Program Analysts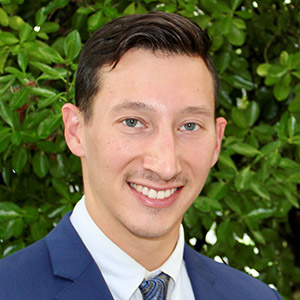 Sean Garin
Scientific Program Analyst
Division of Genome Sciences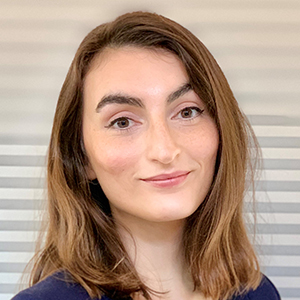 Ana Stevens
Scientific Program Anaylst
Division of Genomic Medicine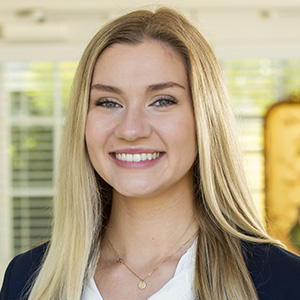 Helen Thompson
Scientific Program Analyst
Division of Genome Sciences
Last updated: August 3, 2021