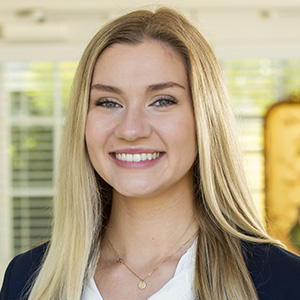 Program Specialist
Office of Genomic Data Science
Education
B.A. Christopher Newport University
Biography
Helen Thompson is the Program Specialist for the NHGRI Office of Genomic Data Science. Helen provides comprehensive support to OGDS operations by collaborating with NHGRI staff, ensuring compliance with NIH and NHGRI policies, analyzing funded programs, supporting communications efforts, and assisting in data science activities. She also serves as the Executive Secretary for the NHGRI Genomic Data Science Working Group and other OGDS meetings involving NHGRI leadership.
Prior to her current position, Helen joined NHGRI in 2021 as a Program Analyst within the Computational Genomics and Data Science Program. She supported the NHGRI Genomic Analysis, Visualization and Informatics Lab-pace (AnVIL) platform and the NHGRI Small Business Program.
Helen received her B.A. in Biology and Communications from Christopher Newport University in 2021.
Last updated: September 19, 2023