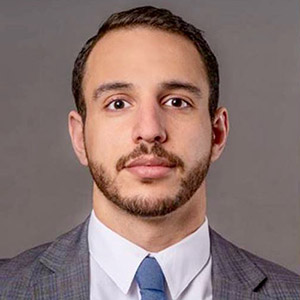 Program Specialist
Division of Genome Sciences
Education
B. A. (Honors) Youngstown State University
Pharm.D. Northeast Ohio Medical University
Biography
Ismail Safi joined the National Human Genome Research Institute's Extramural Research Program as a program specialist in 2021. As a program specialist, he is involved in initiative planning and tracking, strategic planning, and overseeing division and extramural activities. Ismail is also involved in the Implementing Genomics in Practice II (IGNITE-II) program.
Before joining NHGRI, Ismail worked on research projects aiming to elucidate the molecular and behavioral characteristics of neurodegenerative disorders such as Alzheimer's and Parkinson's disease. Ismail has a long-standing interest in pharmacogenomics, psychopharmacology, and the genetic basis of psychiatric disorders.
Ismail received his B.A. in Chemistry from Youngstown State University and a PharmD from Northeast Ohio Medical University, where he was granted the Outstanding Researcher Award.
Last updated: September 19, 2023