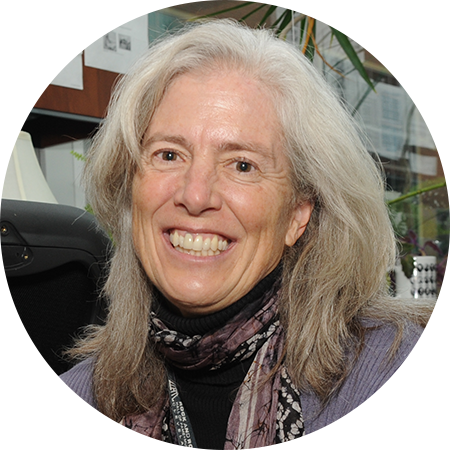 Program Director
Division of Genomics and Society
Education
B.A. Oberlin College, 1983
Biography

Joy Boyer is a program director with overall responsibility for research grants that address the broader societal implications of genetics and genomics. In particular, those studies by humanities scholars (e.g. Philosophers, Historians, Theologians, Cultural Anthropologists) focused on the normative underpinnings of beliefs, practices and policies and how we conceptualize identity, health and disease. She is also responsible for managing grants focused on the ethical, legal and social implications of the sequencing of Newborns, and serves as the ELSI liaison for the Newborn Sequencing In Genomic Medicine and Public Health (NSIGHT) Program.

In addition, Ms. Boyer has primary responsibility for the Centers of Excellence in ELSI Research (CEERs) Program and the ELSI Research NRSA Institutional Training grant initiative.

Joy received her B.A. in religion from Oberlin College in 1983.
Last updated: May 18, 2016