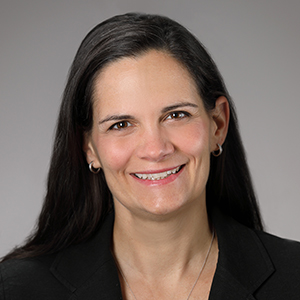 Julie C. Sapp, Sc.M., C.G.C.
Genetic Counselor
Precision Genomics Section
Education
B.S. Davidson College, 2000
Sc.M, C.G.C. Johns Hopkins University, 2005
Biography

Julie Sapp works as part of a multi-disciplinary research team where she draws upon her genetic counseling training and over a decade of behavioral science research experience to promote the integration of genomics into medical practice. The diverse clinical research portfolio of the laboratory she works in and her role as primary clinician working directly with research participants has positioned her to investigate a varied set of important social and behavioral questions related to the practice of clinical genomics and genetic counseling. Her work in this area has included qualitative and quantitative investigations of social and behavioral constructs such as the psychosocial impact of genetic disease, patient attitudes and beliefs, decision-making, research ethics, and informed consent. More recently, she has extended her early work to include applying these approaches to understand how best to meet the clinical demands of the expanding role of genome and exome sequencing and how to maximize the utility of genomic findings for both patients and practitioners. Her research focus in these efforts is to investigate the clinical utility of genomic techniques to develop best practices for the return of results and inform future studies of the expanding role of genomics.
Last updated: October 26, 2020