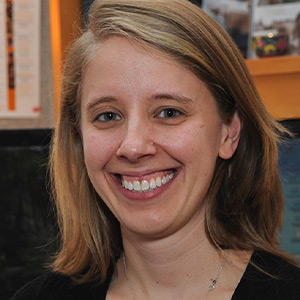 Katie L. Lewis, Sc.M., C.G.C.
Genetic Counselor
Precision Genomics Section
Education
B.S. University of Maryland College Park, 2004
Sc.M, C.G.C. Johns Hopkins University, 2008
Biography

Katie Lewis is a genetic counselor in the Genomic Services Research Program (GSRP). She got her degree in genetic counseling from the Johns Hopkins University/National Human Genome Research Institute training program. After graduating, Katie worked at the Kennedy Krieger Institute's Center for Autism and Related Disorders. She has worked at the NIH as a genetic counselor for eight years. Katie does research on genetic counseling and patients who receive genetic testing. She is excited to be working with the patients and families in this program.
Last updated: July 29, 2021