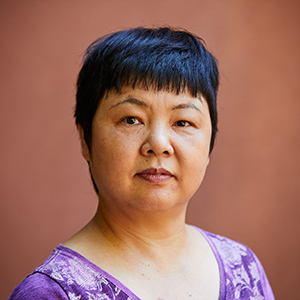 Biochemist
Center for Research on Genomics and Global Health
Biography

Lin Lei is a Biochemist at the Center for Research on Genomics and Global Health (CRGGH), National Human Genome Research Institute (NHGRI), National Institutes of Health (NIH).

Lin joined the group in November 2013; her main job is to conduct bench work. Imagine her work area like a kitchen, she is the chef, receiving orders from the group members and making the dishes.

Before joining CRGGH, Lin was a research associate in the company ExonHit Therapeutics, conducting research using Agilent and Affymetrix microarrays for both clients and the company's in-house projects. Previously, she was a research assistant contractor at NHGRI working on zebrafish.
Last updated: April 17, 2017