Center for Research on Genomics and Global Health
The Center for Research on Genomics and Global Health (CRGGH) facilitates a global understanding of the relationship between human genetic variation and population differences in disease distribution, with the ultimate goal of informing health disparities. Its investigators will develop genetic epidemiology models that will explore the patterns and determinants of common complex diseases in populations in the United States and around the world.
Mission

Our central mission is to advance research into the roles of culture, lifestyle, genetics, and genomics in disease etiology, differential susceptibility to disease, and variable drug response at the individual and population levels. We have the following primary objectives:

Develop genomic resources for the conduct of primary research into the etiology of metabolic disorders and to provide scientists access to these resources.

Develop genetic epidemiology and population genetics approaches that will facilitate the analysis of data generated in Africans and other populations.

Investigate how knowledge and understanding of the roles that socio-cultural and genomic factors play in health disparities can be translated into policies to reduce or eliminate these inequalities in the United States and globally.

Use epidemiology and genomic tools to provide insight into neglected tropical diseases.

Develop a comprehensive training program on the use of genomic approaches to study human health and to reduce/eliminate health disparities, with particular attention given to the inclusion of scholars from underrepresented populations.
Our Staff
Under the direction Charles Rotimi, Ph.D., CRGGH aims to develop a comprehensive staff and training program that uses genomic approaches to study human health and reduce and eliminate health disparities.
Learn More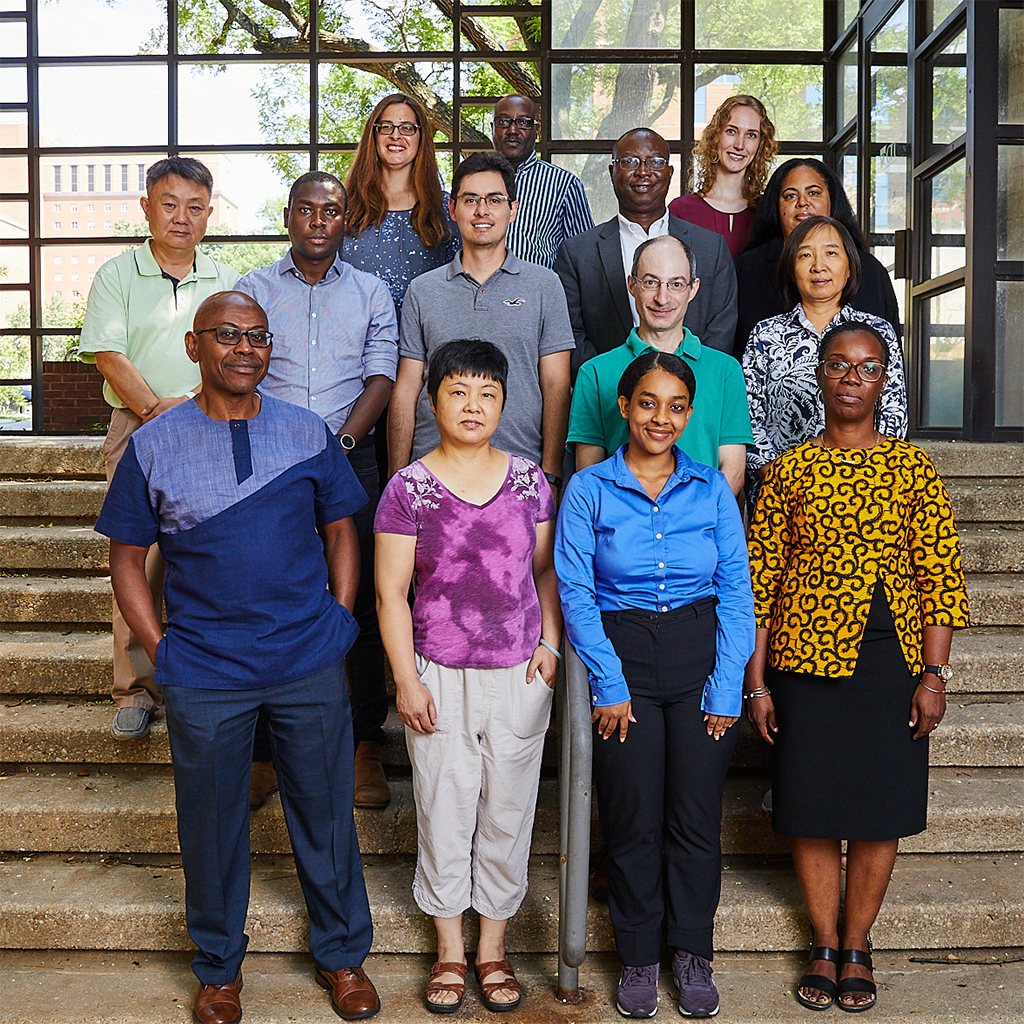 Our Research
CRGGH uses genomic tools to understand the pathobiology of metabolic disorders, including obesity, hypertension, diabetes, dyslipidemia, and kidney diseases, in different human populations with particular attention to African Americans and Africans.
Learn More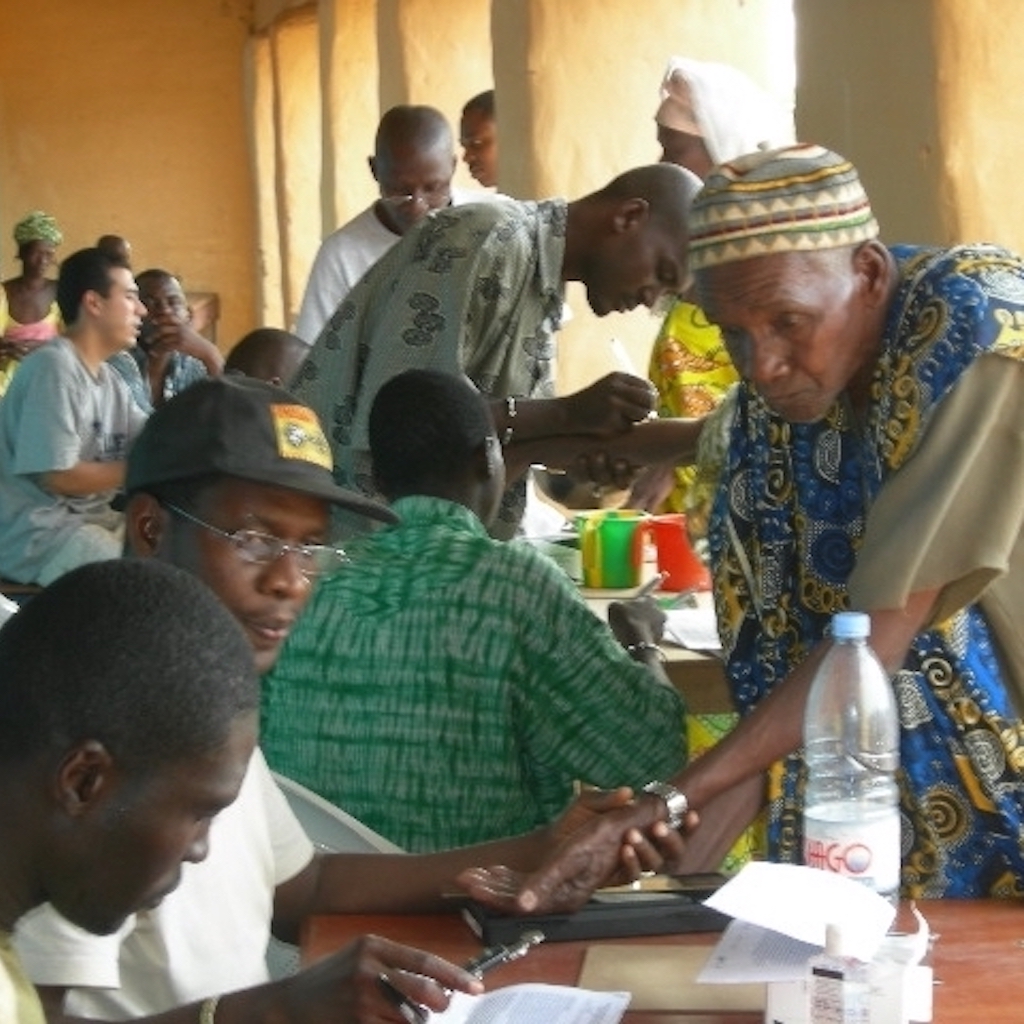 Our Logo

The CRGGH logo was designed to illustrate the core principles of the CRGGH. The continent of Africa is highlighted to depict the emphasis of our ancestry and to remind us that the human race has a common beginning. The extended strand of the DNA helix also begins in Africa to reinforce that studying the genetic makeup of the African population will lend tremendous insight into the current human genetic variation represented by various ethnicities around the world. However, the extended strand of the DNA helix wraps around the globe to indicate that while the focus on Africa is essential, it is equally important to explore variation represented by other populations. The DNA helix ends with the "CRGGH" acronym indicating that our center is devoted to advancing and promoting efforts to use genomic and biotechnology tools to improve human health in different populations through research and outreach agendas. Logo Credit: Darryl Leja, NHGRI
Contact Us

CRGGH does not keep names and e-mail addresses. This information is only used to respond to questions and then is discarded. The information and e-mail services on this website cannot provide personalized medical advice to individuals about their condition or treatment. This site provides users with information to help the public better understand genetics, genomics and diagnosed genetic disorders. The resources on this site should not be used as a substitute for professional medical care or advice and we urge you to work with your medical care providers for answers to your personal health questions. We also do not rate or provide referrals to physicians or health care facilities.

Center for Research on Genomics and Global Health
National Institutes of Health
Building 12, Room 4047
12 South Drive, MSC 5635
Bethesda, MD 20892-5635
Phone: (301) 451-2302
Fax: (301) 451-5426
Email: info@crggh.nih.gov
Last updated: July 20, 2023