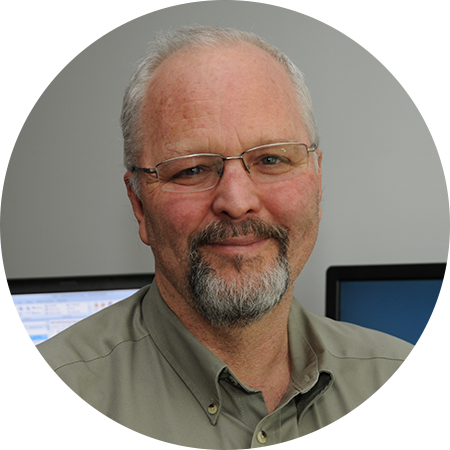 Program Director Genome Technology Program
Division of Genome Sciences
Education
B.S. University of Georgia, 1983
Ph.D. Johns Hopkins University, 1989
Biography

Dr. Michael W. Smith, who joined the NHGRI in 2012, brought his genetics and genomics research and management expertise to the Extramural Program to assist with technology development and small business research coordination.

Dr. Smith earned Bachelor of Science degrees in zoology and statistics from the University of Georgia, and his Ph.D. from the Johns Hopkins University in the area of molecular population genetics. His post-doctoral work focused on molecular evolution at the University of California San Diego. He subsequently was a leader at the new (at the time) Chromosome 11 Human Genome Center at the Salk Institute for Biological Studies. Dr. Smith was then recruited to the intramural program of the National Cancer Institute (NCI) where he was a principal investigator for over a decade in the Laboratory of Genomic Diversity. His research focused on elucidating and then applying admixture approaches to human genetic analysis and disease gene discovery; he made seminal discoveries in kidney disease and HIV-1/AIDS host genetics, and applied molecular biological techniques to fundamental behavioral and exposure questions in epidemiology.

More recently, Dr. Smith directed the Genetics and Genomics Group of the Advanced Technology Program at the NCI where he coordinated building a next-generation sequencing facility from the ground up, and led efforts that significantly improved the offerings of a separate genomics core facility. He is an author on over one-hundred peer reviewed publications (Michael W. Smith on Google Scholar). These varied experiences have given him a valuable perspective on the hands-on scientific research of our applicants and grantees.
Last updated: August 12, 2014