Genome Technology Program
Developing completely novel approaches and innovations to achieve orders-of-magnitude improvements and refining current technologies to increase efficiency and decrease cost while maintaining or improving data quality.
Overview
The Genome Technology (GTP) program at NHGRI supports research to innovate and develop new methods, technologies and systems that enable rapid, low-cost determination of nucleic acid sequence and genotyping along with epigenetic, functional, and synthetic genomics experiments. The development of completely novel approaches and achieving orders-of-magnitude improvements in genomic technologies are foundational efforts of the program. The refinement of current technologies to increase efficiency and decrease cost while maintaining or improving data quality and the integration of process steps is key to achieving these goals.
The program also supports and coordinates technology transfer from developers to users, and promotes collaborative, multidisciplinary programs that closely integrate research projects in academic and industrial laboratories.
Resources
Genome Technology Development Coordination
The Genome Technology Program supports the Technology Development Coordinating Center (TDCC), which was established to enhance interactions among grantees and accelerate technology innovation. The TDCC facilitates opportunities for grantee collaborations, leads efforts to promote standards in genomic technologies, develops resources to share with the community, and disseminates information about program advances. More information about the coordination efforts and currently funded Genome Technology Program grants can be found on the TDCC website.
Guidance on GTP Grantee Resource Sharing
To accelerate progress in the field of advanced genomic technology development, grantees will be required to:
Participate actively and openly in at least one grantee meeting per year.
Substantially share information as appropriate; failure to openly share information may be grounds for discontinuation of funding.
Provide access to the technology developed under this grant support and information about that technology.
Develop and implement plan to disseminate any quantity of sequence data if collected under this grant support.

Genome Technology Program Concept Clearances
The following concepts were presented at recent meetings of the National Advisory Council for Human Genome Research and now support active grants within the Genome Technology Program.
Technology Development RFAs – September 16, 2019 Council
Novel Nucleic Acid Sequencing Technology Development – February 12, 2018 Council
Genomic Technology Development – May 18, 2015 Council
Active Funding Opportunities
Advancing Genomic Technology Development for Research and Clinical Application (Notice of Special Interest)
The National Human Genome Research Institute (NHGRI) is issuing this Notice of Special Interest (NOSI) to encourage applications focused on developing novel laboratory-focused tools and technologies that enable new lines of scientific inquiry and clinical applications in human genomics.
Inactive Funding Opportunities
Transformative Nucleic Acid Sequencing Technology Innovation and Early Development
Novel Synthetic Nucleic Acid Technology Development
NHGRI Technology Development Coordinating Center
Novel Nucleic Acid Sequencing Technology Development
Novel Genomic Technology Development
Technology Development for Single-Molecule Protein Sequencing and Single Cell Proteome Analysis
Advanced Genomic Technology Development Meetings
Each spring the Genome Technology Program holds the Advanced Genomic Technology Development (AGTD) Meeting to provide grantees with a platform to openly discuss key technical and scientific challenges as well as their ongoing work. Linked below are the agendas from past AGTD meetings.
The $1000 Genome Program
NHGRI launched an ambitious program in 2004 to reduce the cost of full mammalian genome sequencing initially by 100-fold and subsequently by an additional 100-fold, aiming ultimately at about $1,000.
Technology Team Members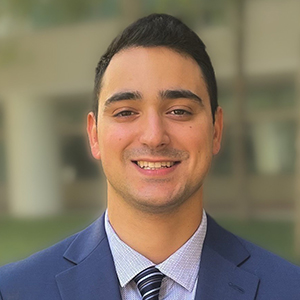 Ben Cubert, M.S.
Scientific Program Analyst
Division of Genome Sciences
Last updated: September 28, 2023