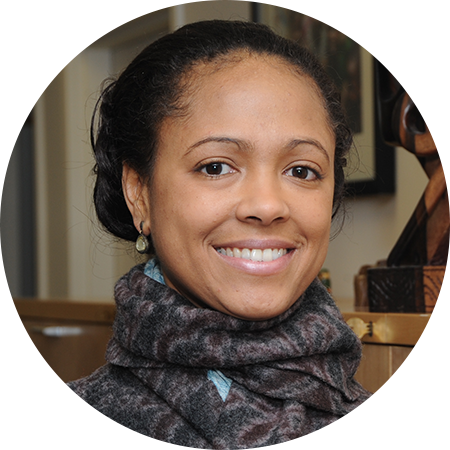 Shawneequa L. Callier, M.A., J.D.
Special Volunteer
Center for Genomics and Global Health
Education
J.D., Georgetown University, 2006
M.A., Monash University, 2003
B.A., Princeton University, 2000
Biography

Shawneequa L. Callier, M.A., J.D., is a Special Volunteer at the Center for Research on Genomics and Global Health, National Institutes of Health and an Assistant Professor in the Department of Clinical Research and Leadership at the George Washington University Medical Center (GWUMC).

Before joining the faculty at GWUMC, Ms. Callier received research training as a post-doctoral fellow at the Center for Genetic Research Ethics and Law (CGREAL), an interdisciplinary center for excellence in ethical, legal, and social implications research funded by the National Human Genome Research Institute and located in the Bioethics Department at Case Western Reserve University School of Medicine.

Prior to that, Ms. Callier practiced health care law in Washington, D.C. Her work included fraud litigation related to the False Claims Act and Anti-Kickback Statute, participation in corporate transactions involving healthcare entities, and the analysis of federal, state, and international laws related to stem cell research and egg donor compensation. Ms. Callier also interned at the World Health Organization and the Nuffield Council on Bioethics where she first began analyzing the ethical, legal, and policy challenges raised by biomedical research.

Ms. Callier holds a Bachelor of Arts degree and a Certificate in Political Theory from Princeton University, a Master of Arts degree in Bioethics from Monash University, and a Juris Doctor degree from the Georgetown University Law Center.
Last updated: April 17, 2017