Clinical Sequencing Evidence-Generating Research (CSER)
The CSER Consortium is rapidly advancing the knowledge necessary to develop best practices for the implementation of genomic sequence data into clinical care. CSER is uniquely positioned to answer questions about the clinical implementation of genomic sequencing to meet its growing use in the clinical care of patients with diverse needs.
Rationale

Reports of genomic sequencing being applied to the medical care of individual patients are becoming more frequent, but much more needs to be done before the use of sequence data becomes routine. Evidence regarding the most promising clinical applications and the specific diseases or individual susceptibilities most likely to be usefully addressed by a genomic sequencing approach still accumulating. Incorporation of comprehensive genomic sequence data into clinical care will require changes to institutional policies, standard procedures (including simplified analysis and interpretive tools), and improved to integrating sequence information into the clinical workflow. The ethical, legal, and psychosocial implications of returning genomic variation data, with all of the caveats regarding statistical uncertainties, incomplete knowledge, and unanticipated findings, remain incompletely understood. Furthermore, research is needed to assess and improve the current processes of recruitment, testing, and follow-up of patients from diverse racial and ethnic groups, as well as those from the range of as-yet understudied clinical healthcare settings where genomic medicine might be put into practice.

In 2010, NHGRI, with co-funding from NCI, subsequently crafted the Clinical Sequencing Exploratory Research (CSER) initiative to: 1) leverage the Institute's long-standing experience in genomic sequencing and analysis to ease the adoption of these methods into clinical care, 2) guide the development and dissemination of best practices for the integration of clinical sequencing into clinical care, and 3) research the ethical, legal, and psychosocial implications (ELSI) of bringing broad genomic data into clinical decision-making including, for example, evaluation of the risks and potential benefits associated with the return of incidental findings or information on variants of uncertain effect. The CSER consortium added three more clinical sites and one Coordinating Center, and incorporated the nine projects formerly comprising the ELSI Return of Results Consortium in mid-2013. Investigators from NHGRI's Intramural ClinSeq® project also participate.

Beginning in August, 2017, NHGRI, NCI and the National Institute on Minority Health and Health Disparities (NIMHD) jointly funded a renewal of the CSER program. Phase II CSER - renamed to Clinical Sequencing Evidence-Generating Research to reflect its new goals - includes 6 clinical sites, the ClinSeq® study, and one Coordinating Center who will work together to: 1) define, generate and analyze evidence regarding the clinical utility of genome sequencing; 2) research the critical interactions among patients, family members, health practitioners, and clinical laboratories that influence implementation of clinical genome sequencing; and 3) identify and address real-world barriers to integrating genomic, clinical, and healthcare utilization data within a healthcare system to build a shared evidence base for clinical decision-making.

Crucial and complementary to these efforts are a continuing focus on ELSI and a dedicated focus on engaging stakeholders such as professional societies, payers, regulatory agencies and patient groups. Phase II of CSER will develop a Stakeholder Engagement Plan to solicit and be responsive to input regarding clinical utility measures or other relevant evidence to be generated and refined in the second phase. In turn, this process is anticipated to enhance the applicability of CSER evidence for decision-making by stakeholders, such as the establishment or refinement of best practices or implementation or reimbursement policies, or contribution to other evidentiary frameworks. Opportunities will continue for external collaborators, such as NHGRI ClinSeq® investigators and investigators with complementary ELSI or other expertise, to participate in CSER as affiliate members.

CSER Website: https://cser-consortium.org/
Grantees

Clinical Sequencing Evidence-Generating Research (CSER2) Groups (2017-2021)

| | | | |
| --- | --- | --- | --- |
| Institution | Lead PI(s) | Study Title | Clinical Focus |
| Baylor College of Medicine | Sharon Plon; Will Parsons, Amy McGuire | Evaluating utility and improving implementation of genomic sequencing for pediatric cancer patients in the diverse population and healthcare settings of Texas: The KidsCanSeq Study* | Pediatric cancer |
| Hudson-Alpha Institute for Biotechnology | Gregory Cooper, Gregory Barsh, Bruce Korf | Clinical sequencing across communities in the Deep South | Genetic disorders in newborns |
| Kaiser Foundation Research Institute | Katrina Goddard, Benjamin Wilfond | Exome sequencing in Diverse Populations in Colorado & Oregon | Cancer predisposition |
| Icahn School of Medicine at Mount Sinai | Eimear Kenny, Melissa Wasserstein, Carol Horowitz, Bruce Gelb | Incorporating genomics into the clinical care of diverse NYC children** | Pediatric undiagnosed disorders |
| University of California, San Francisco | Pui Kwok, Barbara Koenig, Mary Norton, Anne Slavotinek | Genomic sequencing to aid diagnosis in pediatric and prenatal practice: Examining clinical utility, ethical implications, payer coverage, and data integration in a diverse population. | Prenatal and pediatric undiagnosed developmental disorders |
| University of North Carolina, Chapel Hill | Jonathan Berg, Christine Rini, Bradford Powell | North Carolina Clinical Genomic Evaluation by Next-gen Exome Sequencing 2 | Multiple adult and pediatric diseases |
| University of Washington | Gail Jarvik, Peter Tarczy-Hornoch, David Veenstra, Stephanie Fullerton, Deborah Nickerson | Evolving Our Partnership: The CSER2 Centralized Support Coordinating Center | Coordinating Center |

* Co-funded by NCI

** Co-funded by NIMHD

Phase I Clinical Sequencing Exploratory Research Groups (2011-2017)

Institution

Lead PI(s)

Study Title

Clinical Focus

Baylor College of Medicine

Sharon Plon, Will Parsons and Amy McGuire

Evaluating utility and improving implementation of genomic sequencing for pediatric cancer patients in the diverse population and healthcare settings of Texas: The KidsCanSeq Study

Pediatric cancer

Brigham and Women's Hospital

Robert C. Green

Integration of Whole Genome Sequencing into Clinical Medicine

Primary care patients, cardiomyopathy patients

Children's Hospital of Philadelphia

Ian Krantz and Nancy Spinner

Applying Genomic Sequencing in Pediatrics

Pediatric patients with one of four conditions - intellectual disability, sudden cardiac arrest/death, hearing loss, and mitochondrial disorders

Dana-Farber Cancer Institute

Levi Garraway and Pasi Janne

The Use of Whole-Exome Sequencing to Guide the Care of Cancer Patients

Lung and colorectal cancer patients

Hudson-Alpha Institute for Biotechnology

Greg Cooper and Richard Myers

Genomic Diagnosis in Children with Developmental Delay

Children with intellectual disability and/or developmental delay

Kaiser Foundation Research Institute

Katrina Goddard and Benjamin Wilfond

Clinical Implementation of Carrier Testing Using Next Generation Sequencing (NGS)

Women and their partners seeking pre-conception carrier testing

University of Michigan, Ann Arbor

Arul Chinnaiyan

Exploring Precision Cancer Medicine for Sarcoma and Rare Cancers*

Patients with advanced sarcoma or other rare cancers

University of North Carolina, Chapel Hill

James Evans,

Jonathan Berg and

Gail Henderson




Patients from one of five clinical domains - cancer, cardiology, dysmorphology, neurodevelopmental and ophthalmology

University of Washington, Seattle

Gail Jarvik

Clinical sequencing in cancer: Clinical, ethical, and technological studies

Patients who have clinical indications for colorectal cancer/polyposis (CRCP) genetic testing

University of Washington, Seattle

Gail Jarvik

CSER Centralized Support Coordinating Center

The coordinating center is responsible for facilitating the scientific work of the CSER consortium and its working group by providing logistical and scientific expertise. It will also be a key partner in disseminating findings and approaches from the CSER program to the biomedical research community.

Ethical, Legal, and Social Implications-specific Projects (through 2017)

Formerly comprising the Return of Results Consortium

| | | | |
| --- | --- | --- | --- |
| Institution | PI | Study Title | Grant Type |
| Cleveland Clinic | Richard Sharp | Presenting diagnostic results from large-scale clinical mutation testing | R01 |
| Columbia University | Paul S. Appelbaum | Challenges of informed consent in return of data from genomic research | R21 |
| Columbia University | Wendy K. Chung | Impact of return of incidental genetic test results to research participants in the genomic era | R01 |
| Children's Hospital Boston | Ingrid A. Holm | Returning research results in children: Parental Preferences and Expert Oversight | R01 |
| Children's Mercy Bioethics Center | Jeremy R. Garrett | The presumptive case against returning individual results in biobanking research | R21 |
| Johns Hopkins University | Michelle Huckaby Lewis | Return of research results from samples obtained for newborn screening | R21 |
| University of California, San Francisco | Gloria Peterson, Barbara Koenig, and Susan Wolf | Disclosing genomic incidental findings in a cancer biobank: An ELSI experiment* | R01 |
| Seattle Children's Hospital | Holly K. Tabor | Innovative Approaches to Returning Results in Exome and Genome Sequencing Studies | R01 |
| Vanderbilt University | Ellen Wright Clayton | Returning research results of pediatric genomic research to participants | R21 |

* Co-funded by NCI
Phase II CSER2 Working Groups

Working Groups Convened in Fall 2017

Clinical Utility, Health Economics, and Policy (CUHEP)

Co-Chairs: Barrt Ferket (Mt Sinai) and Heidi Russell (Baylor)

Mission: This transdisciplinary group acknowledges that key outcomes of interest to payers, administrators and policymakers include those related to clinical outcomes, healthcare utilization, and health economics. Initial activities would include planning collaborative cross-consortium analyses informed by common measures of clinical utility and healthcare utilization. To maximize usefulness for payers and other policymakers, these measures could be collected using a standardized data model for coding health outcomes. This group could also convene meetings with payers and policymakers, to ensure we are including outcome measures they are interested in. This group would include experts in clinical care, health economics, cost effectiveness, health policy, health IT systems, and administration as well as our traditional genomics and health outcomes researchers. This WG will also work with other groups for input on an overall framework defining clinical utility (including granular definitions of different types of personal utility), and how different outcomes would be mapped into this framework.

Education and Return of Results (Edu/ROR)

Co-Chairs: Adam Hott (HudsonAlpha) and Billie Lianoglou (UCSF)

Mission: Since each CSER site is returning diagnostic results and incidental findings to patients, there are opportunities to discuss and collaborate on efforts to educate patients and providers about genomics, genetics and genetic testing methods for returning results. This would include some continuation of CSER topics as needed, as well as patient and provider education to ensure information is accessible, understandable and actionable. Thus, we would be bringing together clinical geneticists (MD and GC), other medical providers and researchers so that all perspectives and tools are used to develop, implement and evaluate this process. This WG will also investigate implications of secondary findings (with input from the SADY and CUHEP WGs), family-related factors relevant for ROR, and clinical decision support. Edu/ROR will also collaborate with Measures and Outcomes to discuss measures of downstream impact of ROR method.

ELSI and Diversity

Co-Chairs: Mary Majumder (Baylor) and Stephanie A. Kraft (Kaiser)

Mission: Given the focus on diversity, it is natural that this group would likely tackle more issues in the "social" implications category that are not addressed by other WGs, which encompasses the challenges of implementing genomics in diverse populations and how racial, ethnic and socioeconomic diversity might impact the informed consent and return of results process, and the delivery of genomic medicine more broadly. Although diversity will be a major focus, this WG will also take on other ELSI-related issues beyond diversity. This WG will also address common measures of ancestry, enrollment-related measures (consent, enrollment barriers, etc.) with input from the M&O WG, discuss disparities in genomic medicine and public health, and identify ELSI issues related to emerging health IT innovations. Measures of difference not addressed by the M&O WG will also be discussed.

Sequence Analysis and Diagnostic Yield (SADY)

Co-Chairs: David Crosslin (UW) and John Greally (Mt. Sinai)

Mission: All CSER sites are recording some measure of diagnostic yield, since it provides a proximal measure of clinical usefulness (or at least sets a cap on potential clinical utility). This group would need to harmonize or at least understand differences among sites to make cross-consortium comparisons, including phenotype/disease categories, sequencing performance metrics, variant calling/annotation/interpretation, case-level reporting criteria, and secondary findings. This WG would also address issues related to laboratory-provider interactions. This WG will also discuss sharing sequencing data sharing among sites, sharing technical improvements, adding founder mutations to databases, and reanalyzing VCFs to assess impact on yield and cost.

Patient, Community, and Clinical Stakeholder Engagement

Co-Chairs: Shannon Rego (UCSF) and Sara J. Knight (HudsonAlpha)

Mission: Stakeholders at the various CSER sites will represent diverse patient SES, demographic, geographic and disease groups, advocates, and clinicians from diverse specialties and clinical settings. These are likely to be very different, based on the study population and geographic location. This group can discuss these activities and address common challenges and outcomes, and measure levels and impact of engagement. This WG will discuss the feasibility of identifying CSER-wide metrics to assess quality and impact of engagement and plan a stakeholder engagement session at each in person meeting.

Survey Measures and Outcomes (M&O)

Co-Chairs: Katrina Goddard (Kaiser) and Kelly East (HudsonAlpha)

Mission: Similar to the CSER1 Outcomes and Measures Working Group, this group will focus on patients' and family members' knowledge, attitudes, beliefs, behaviors and psychological outcomes. In keeping with the focus of CSER, we would also study provider knowledge, attitudes, beliefs and behaviors, including diagnostic thinking and management planning. This can include mixed methods-qualitative interviews, surveys, and abstracting clinical records. This WG will also address issues related to patient/providers surveys with input from the CUHEP, ELSI/diversity, and Edu/ROR WGs; common measures related to demographics and socioeconomic status (other than ancestry) with input from the ELSI/diversity WG; and a cross-CSER decliner survey.

CSER Working Groups Running Through 2017

Informed Consent & Governance

Chairs: Paul Appelbaum and Joon-Ho Yu
Mission: Discuss emerging issues and develop new and creative approaches related to informed consent in the context of clinical sequencing; compare and, to the extent feasible, develop standardized consent language and protocols. Discuss and compile experience with institutional governance of genomic data in research and clinical settings; where appropriate integrate governance recommendations with best practice and/or model language for informed consent.

Actionable Variants and Return of Results
Chairs: Laura Amendola and Wendy Chung
Mission:

Define the principles and processes guiding the definition of an 'actionable' gene across the consortium, highlighting common outcomes and the rationale underlying discrepancies.
Explore overlap regarding the classification process of identified variants in these actionable genes, and develop resources to support decisions with respect to pathogenicity.
Coordinate with other CSER working groups to develop best practices for the process of returning genomic findings, including the informed consent process, analysis of sequence variants, storage in the medical record, and communication of results to the patient.

Sequencing Standards

Chair: Nick Wagle and Donna Muzny
Mission: Develop and share technical standards for sequencing in a clinical context (for example, minimum coverage and quality metrics, turnaround time, data formats, CLIA); develop best practices for variant validation.

Electronic Health Records

Chair: Peter Tarczy-Hornoch and Brian Shirts
Mission: Understand and facilitate cross site collaboration nationally around informatics work as related to variant annotation, prioritization, integration into electronic medical record, and integration into decision support.

Outcomes and Measures

Chairs: David Veenstra and Stacy Gray
Mission: Coordinate development of instruments to measure psychosocial outcomes related to returning results.

Pediatrics

Chairs: Kyle Brothers and Ben Wilfond
Mission: Explore and attempt to develop standardized approaches to addressing the unique ethical, legal, and practical challenges relating to returning results in studies involving pediatric populations.

Genetic Counseling

Chairs: Julia Wynn and Sarah Scollon
Mission: Discuss site-specific experiences with issues related to genetic counseling. Work on publications and educational materials, and function as a sounding board to new groups.

Tumor

Chair: Will Parsons and Dan Robinson
Misson: Explore the unique technical, interpretive and ethical challenges and considerations involved in clinical sequencing of cancer genomes (e.g. identification of somatic variants) and to attempt to develop best practices for these tests.

Practitioner Education

Chairs: Sharon Plon and Kelly East
Mission: Develop ideas, tools and resources that can help inform non-genetic medical practitioners of the use of genomic sequencing in the clinic.
Program Staff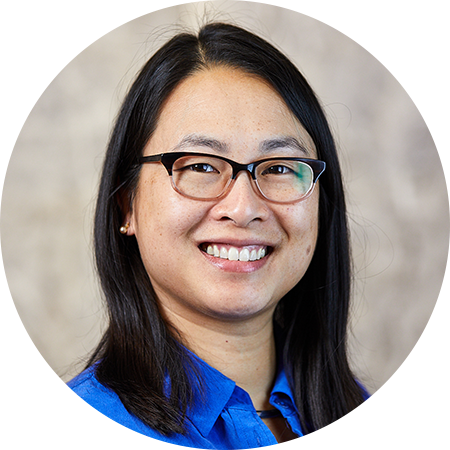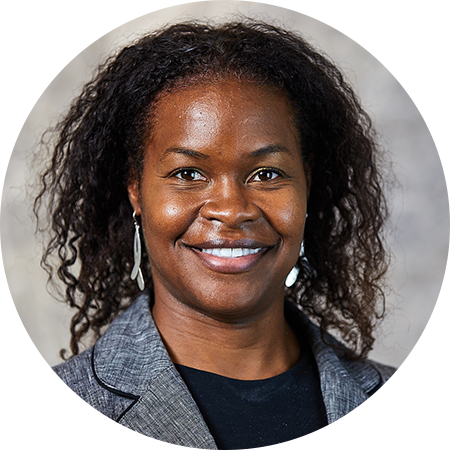 Ebony B. Madden, Ph.D.
Health Equity and Workforce Diversity Program Director
Training, Diversity and Health Equity Office
Last updated: October 13, 2022