NHGRI releases new and improved Talking Glossary of Genomic and Genetic Terms
As the heat rises and the summer arrives, you might be looking for some indoor activities to keep you cool. I suggest that you review the online materials generated from an April virtual NHGRI workshop entitled "Future Directions in Genomics and Health Equity." The goal of the workshop was to identify research gaps and opportunities that will help decrease health disparities and improve health equity in genomics. A workshop summary and video recording are available on the workshop webpage.
All the best,
NHGRI releases new and improved Talking Glossary of Genomic and Genetic Terms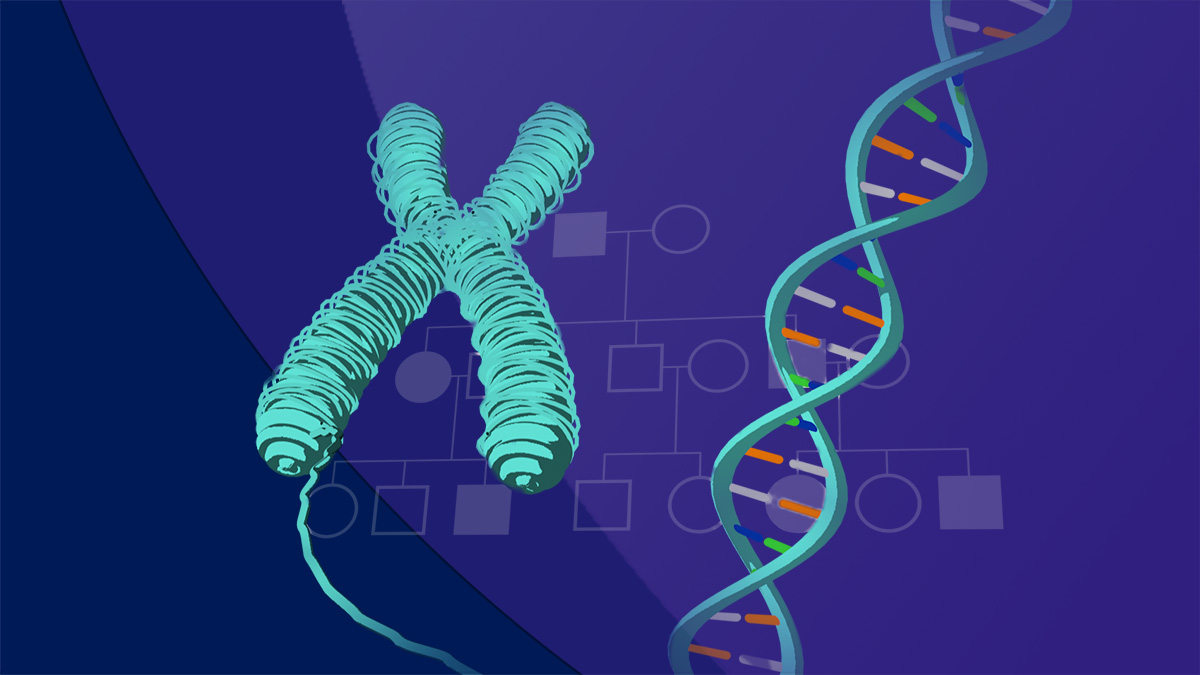 On National DNA Day (April 25) this year, NHGRI released a fully revamped version of its popular talking glossary, which included a new name: the Talking Glossary of Genomic and Genetic Terms. First launched in 1998, the talking glossary is one of the most visited sites on genome.gov. Some of the talking glossary's terms receive over 70,000 views per month. This resource is filled with definitions, audio recordings, and illustrations for hundreds of terms. It is one of the premier educational resources offered by NHGRI, and it aims to help users better understand the basics of genomics and genetics.
While reformatted and expanded a few times over the years, the glossary's content had not been comprehensively updated and refined since its creation. The talking glossary targets students, educators, policymakers, healthcare professionals, and the public. Users of the glossary can obtain concise, up-to-date, and accurate definitions, which are presented in a clear, accessible language and a user-friendly format. Terms are defined in both written and oral formats, including a Spanish translation.
To date, the new Talking Glossary of Genomic and Genetic Terms has 222 terms, of which 142 have new accompanying illustrations and 15 have new associated animations. The new color illustrations strive to be clear and concise in a fashion that best conveys the term. Animations are included when it helps the understanding of the term. All of the animations and graphics are readily downloadable for use in other contexts.
The redesigned layout of the talking glossary on genome.gov is based on analytical data and user experience, with the aim of improving performance and reducing user navigation steps. In addition to the ability to browse terms, there is a quick search feature. To help the user better engage with the content, related terms are suggested with each term, and popular terms are featured prominently throughout the resource. The new layout is also designed for cross-browser and cross-device usage.
This new and improved educational resource now features higher sound quality audio recordings from 37 NHGRI experts who served as narrators. In addition to providing the pronunciation and definition of each term, the narrator in each case provides a personal commentary (or "riff") about the term. As expected, the glossary now contains more modern terms that represent recent advances in genomics. In addition, there are several relevant terms related to social science. In developing the updated talking glossary, an effort was made to eliminate stigmatizing language from any of the definitions.
Because the talking glossary is one of the most popular educational resources on genome.gov, NHGRI is committed to keeping it current. Additional terms, illustrations, and animations will be added in the coming months.
The NHGRI Talking Glossary of Genomic and Genetic Terms is only one of a collection of remote-learning resources to help make genomics and genetics more accessible and understandable to a wide array of audiences. For additional materials, see all of NHGRI's educational resources.
NHGRI social media campaign promotes genomic education resources for healthcare professionals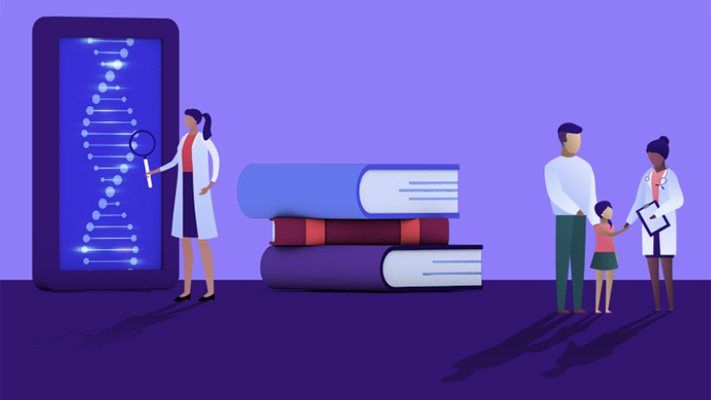 NHGRI and its partners will host Healthcare Professionals' Genomics Education Week on June 6-10. This social media campaign will promote genomics education resources available for healthcare professionals and include collaborative exchanges (such as panel discussions, webinars, Twitter chats, and Q&A sessions) to help disseminate these resources. Highlighted themes over the five days will include direct-to-consumer genetic testing, pharmacogenomics, cancer genomics and nursing, and rare diseases. The full schedule of events can be found on genome.gov. Follow the event on Twitter using #MedGeneEd22.
NIH's All of Us Research Program commits up to $2 million for NIH-wide data analysis
The mission of the All of Us Research Program is to accelerate health research and medical breakthroughs, enabling individualized prevention, treatment, and care for us all. The program is partnering with 1 million or more people across the United States to build the most diverse biomedical data resource of its kind, thereby helping researchers gain better insights into the biological, environmental, and behavioral factors that influence health. The All of Us Research Program is currently working with 29 institutes, centers, and offices from across NIH to perform analyses using the All of Us Researcher Workbench. Current NIH awardees with active projects supported by participating institutes, centers, or offices may submit applications to be considered for supplemental funding available through a Notice of Special Interest. Please see Notice of Special Interest: Administrative Supplements to Advance Precision Medicine Using the All of Us Research Program's Data for more details. Applications will be accepted until July 5, 2022.
NIH implements harassment-reporting requirements for grantees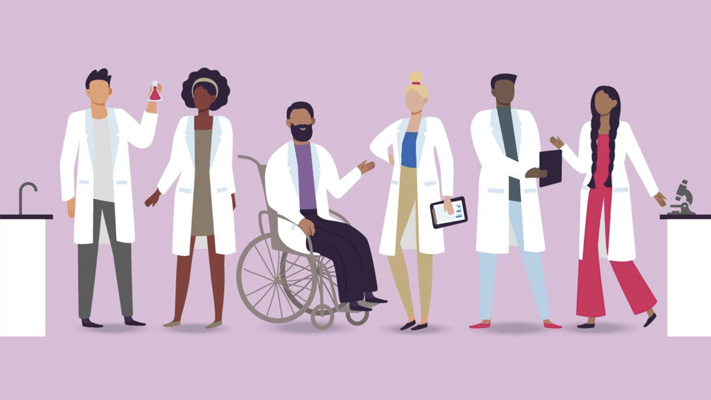 NIH is implementing a general provision in the 2022 Consolidated Appropriations Act that makes reporting to NIH by NIH-funded institutions mandatory "when individuals identified as principal investigator or as key personnel in an NIH Notice of Award are removed from their position or are otherwise disciplined due to concerns about harassment, bullying, retaliation, or hostile working conditions." Previously, NIH lacked clear authority to require funded institutions to report to NIH whether personnel changes to an NIH grant were related to harassment. Passage of this bill into law ensures NIH is made aware when the reason for the personnel changes is harassment, thereby strengthening NIH's ability to take the necessary action to ensure safe work environments wherever NIH-funded activities are conducted. This is an important milestone in support of NIH's commitment to do what we can to end harassment and improve civility in biomedical research.
NHGRI's Julie Segre elected to National Academy of Sciences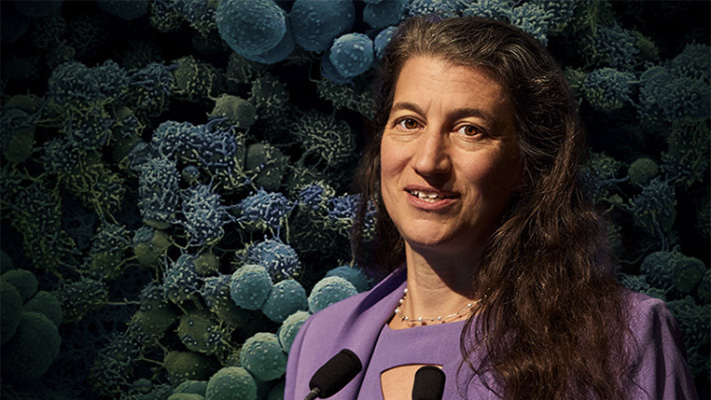 Julie Segre, Ph.D., chief of NHGRI's Translational and Functional Genomics Branch and head of the Microbial Genetics Section, was recently elected to the National Academy of Sciences (NAS). Julie, who has been an investigator in NHGRI's Intramural Research Program since 2000, is one of the foremost experts in the world on the genomics of microorganisms that live on and in our bodies. Julie was one of the first researchers to stand up a microbiome-focused clinical protocol at NIH, work that has proven highly relevant to the health and safety of patients worldwide. Her research has been instrumental in tracking hospital-acquired infections of multi-drug-resistant organisms. Most recently, Julie has also been serving as the assistant director of health and life sciences in the White House Office of Science and Technology Policy, where she is working on pandemic preparedness and antimicrobial resistance. To learn more about Julie and her accomplishments, visit genome.gov.
Genomic Data Sharing Spotlight
Finding a needle in a haystack is never an easy task. In the field of genomics, this analogy often applies when trying to identify genomic variants associated with phenotypes in large-scale sequence datasets. NIH is increasingly hosting genome-sequence datasets and other genomic datasets in cloud environments. Cloud-based computing helps researchers more efficiently sift through the haystack to find that needle. Pooling datasets from multiple studies enhances the statistical power of the resulting analyses, thereby increasing the likelihood that scientists will find both rare and common genomic variants that contribute to health and disease.
Enabling scientists to seamlessly combine datasets that were generated in different studies and that are housed in different repositories requires well-defined standards for interoperability. To this end, NIH is supporting efforts to improve the interoperability of the emerging set of NIH-supported cloud-based platforms and resources. When researchers access data from one site, there is no guarantee that those data will be readily usable along with data from a different site. By focusing on interoperability, the new NIH effort is improving the ability of researchers to integrate and analyze the data derived from multiple different datasets.
Are you interested in what it takes to build interoperable genomic resources in the cloud? The NIH Cloud Platforms Interoperability (NCPI) Effort will be hosting its first open meeting on June 22 and 23. Did you know that the existing NCPI sites currently house a whopping 11 petabytes of data? As the various genomic resources continue to grow and interoperate, so too will the power of human genomic studies.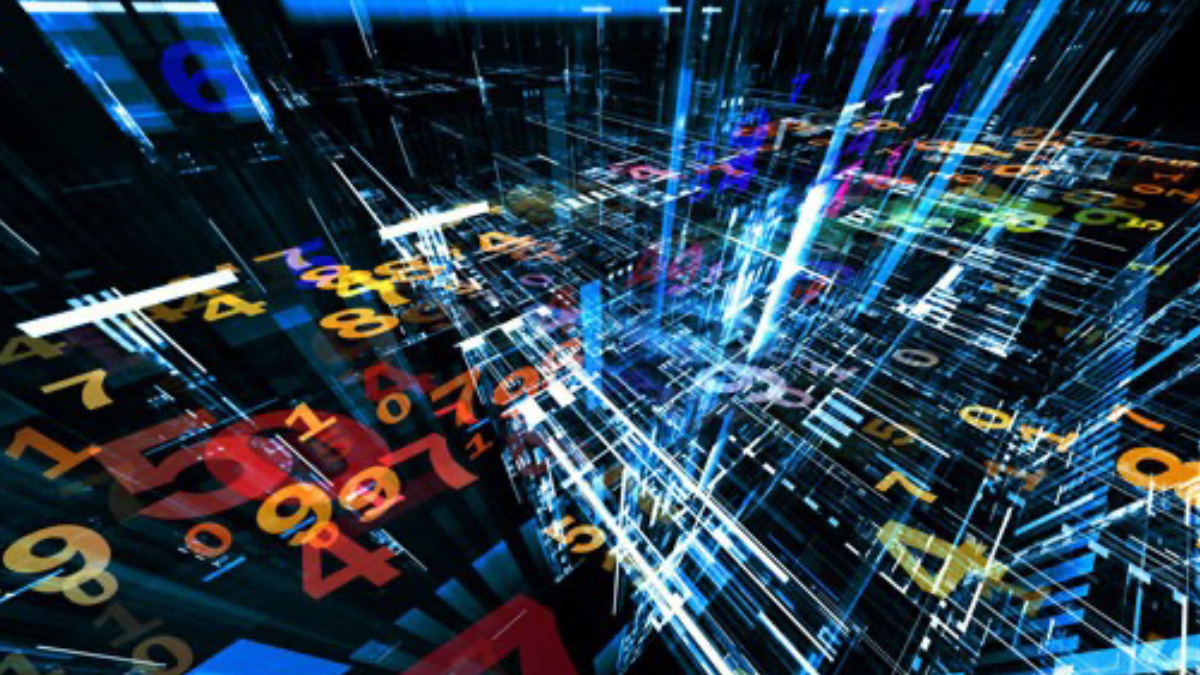 About The Genomics Landscape
A monthly update from the NHGRI Director on activities and accomplishments from the institute and the field of genomics.
Last updated: June 2, 2022