International Summit in Human Genetics and Genomics
August 28 - September 28, 2019

The International Summit on Human Genetics and Genomics is a 5-year initiative (2016-2020) designed to help developing nations build and expand their knowledge base, infrastructure, systems, research efforts and technologies in human genetics and genomics. Increasing their access to these resources will help them build capacity in these areas and will help resource-poor countries address their public health challenges in genetic diseases. This will ultimately help build healthier nations worldwide.
Overview
The National Institutes of Health (NIH) is the premier biomedical-research institution in the world. Its mission is to seek fundamental knowledge about the nature and behavior of living systems and the application of that knowledge to enhance health, lengthen life, and reduce illness and disability. The NIH extends its mission globally through its global health initiatives, which aim to improve health and secure human lives.
The Human Genome Project (HGP), led by the National Human Genome Research Institute (NHGRI) at NIH, was the world's largest, government sponsored, collaborative, biological project that led to the development of a reference sequence for the human genome. This effort benefitted both medical research and the practice of medicine worldwide, as it provided new insights into the genetic contributions to disease.
Many scientists and consortia are now working on collecting data on variations in human genes and their association with disease (e.g. Human Variome Project, UNESCO, ClinVar, ExAC etc.). It is anticipated that these efforts will help find new, improved and cost-effective approaches for the diagnosis, treatment and prevention of disease, thereby reducing the burden of disease and disability, and alleviating the economic stress attributed by these conditions on the world's most vulnerable populations.
Significance
Genetic disorders, both monogenic and polygenic, contribute significantly to the world's burden of disease and disability. As infant mortalities decline from more common causes, genetic diseases and congenital birth defects disproportionately add to the public health burden. Genetic and congenital birth defects impose tremendous personal and economic hardships on the families of those suffering from genetic diseases and are a significant drain on the economies of low and middle-income nations.
Advances in human genetics and genomic research now make it possible to prevent, diagnose and treat hundreds of inherited diseases and congenital birth defects, alleviating the burden these diseases have on individuals, their families and their nations. In addition, a growing number of strategies help manage these unanticipated conditions, providing for a better quality of life, while lessening the burden on local and national economies.
Unfortunately, many countries do not have researchers and healthcare professionals trained in Medical Genetics and Genomic Medicine, available to address this burden. This results in unaddressed needs of the patients and their families, and an increase in the societal and economic burden. Compounding this burden is the fact that many of these countries lack training in genomic research and medicine in their graduate and medical school curricula, and thus will be unable to address this deficit in the foreseeable future. As a consequence, critical opportunities that can reduce the burden of disease and disability in these nations, are missed.
In addition to providing an informed cadre of researchers and healthcare professionals within these nations, the program aims to encourage collaborations and networking capabilities between and within the participating nations. Such collaborations will establish a world-wide network of professionals that will provide healthcare services and pursue cutting edge research.
The significance of this program is to communicate advances in genomic science to the global community; to identify and fill the knowledge gap in genetics and genomics and their related technologies, in developing nations; and to promote genomic research and medicine, through international cooperation and collaboration.
Goals
The program is designed and will strive to accomplish the following goals:
Encourage and strengthen cooperation and collaboration in genetic and genomic research and medicine, among nations in the Global North and South.
Expand the knowledge base in genetics and genomics, among researchers and young health-professionals, in developing nations.
Bridge the knowledge gap in genetics and genomics, in developing nations, through efficient and effective knowledge transfer, so as to reduce the time lag for inclusion of genetics and genomics in research and clinical practice.
Integrate accurate genetic and genomic information, and its related technologies in clinical practice, for the diagnosis, treatment and management of diseases, through the sharing of information across platforms.
Introduce the concept of newborn screening in developing nations for the early detection of genetic disorders.
Introduce the concept of personalized/precision medicine in developing nations for the treatment of diseases.
Provide an understanding to developing nations of the ethical, legal and social implications (ELSI) of genetic information.
Help developing nations build capacity in genomic research and medicine.
Strengthen the healthcare system in developing nations for the provision, delivery and management of safe genetic services (CLIA-like concepts).
Provide tools to researchers and professionals, to increase public and political awareness of the role of genetics and genomics, in health care.
Reduce health disparities and the burden of disease and disability, on people and the economies of developing nations.
The Curriculum
The curriculum will be in English and at the graduate school level (Master's degree and beyond) for healthcare professionals (Researchers, Physicians, Dentists, Nurses, Counselors, Graduate and Medical School trainees) from developing nations. It is re-constructed annually to meet the goals and will include the following:
Two weeks of general courses in genetics and genomics research and medicine, and one week of field trips and hands-on workshops for all attendees.
Followed by one week of tailored training based on the background and goals of the candidates and the needs of their countries, where identified.
Field visits to state-of-the-art laboratories such as GeneDx, Kennedy Krieger Institute, Maryland Public Health Laboratories, National Center for Advancing Translational Science, National Intramural Sequencing Center, etc. for learnings in cytogenetics, molecular genetics, biochemical genetics, newborn screening, pharmacogenomics, sequencing, clinical bioinformatics and systems management.
Detailed learning and/or training at world-renowned clinical and research facilities and hospitals, such as the National Institutes of Health, the Institute of Genetic Medicine at Johns Hopkins University Hospital, Division of Genetics and Metabolism at Children's National Health System, the Maternal and Fetal Medicine program at MedStar Washington Hospital Center, and at the Maryland Public Health Laboratories.
Introduction to technologies such as next-generation sequencing, exome sequencing, gene panels, MRIs, sonograms etc., for their role in research and prevention, diagnosis and treatment of genetic disease; data collection, analysis, interpretation and submission.
The role of genetic and genomic counseling, and support groups in managing inherited diseases.
Usefulness of telecommunications and long-distance learning modules, in research and medicine, in remote areas with limited facilities.
Lectures in ethical, legal and social implications of genomic information.
Introduction to precision medicine and the importance of newborn screening.
Provide candidates with numerous opportunities for a one-on-one interaction with experts in the field to foster collaborations (research and/or clinical) and to address other concerns related to the field.
Provide a networking platform that will facilitate communication, partnerships and collaborations, between research groups and professionals involved in the summit.
Interaction with members of the United Nations, USAID, NGOs and other agencies to learn about the ways and means of successfully sustaining programs in genetics and genomics in developing nations, and strategies for their inclusion and implementation as a nation-wide program.
2018 Speakers
Francis Collins, M.D., PH.D., Director, National INstitutes of Health (NIH)
Eric Green, M.D., Ph.D., Director, National Human Genome Research Institute (NHGRI)
Dan Kastner, M.D., Ph.D., Scientific Director, NHGRI
William Gahl, M.D., Ph.D., Clinical Director NHGRI and Office of the Clinical Director, Head, Undiagnosed Disease Program and Human Biochemical Genetics Program, NHGRI
Maximilian Muenke, M.D., Chief & Senior Investigator, Medical Genetics Branch Head, Human Development Section Director, Medical Genetics & Genomic Medical Training Program, NHGRI
Eliseo J. Pérez-Stable, M.D., Director, National Institute on Minority Health and Health Disparities (NIMHD)
Katy Meilleur, Ph.D., C.R.N.P.
Ben Solomon, M.D., Managing Director, GeneDx
Jason Porter, Ph. D., Sr. Research Advisor, Center for Development Research, U.S. Global Development Lab, US Agency for International Development
Eligibility and Application
The program is intended to train healthcare professionals and trainees from developing nations that are in their early-mid careers. The curriculum is designed in English for healthcare professionals with an advanced understanding of the biological sciences. Hence, research scientists (Ph.D.), physicians (M.B.B.S./M.D.), dentists (D.D.S./D.M.D.), dentist-scientists, nurses (M.S./Ph.D.), counselors (M.S./Ph.D.) and medical, dental and graduate school trainees can apply. Selected candidates will be fully sponsored (travel, local transportation in the United States, lodging and per diem) for the duration of the summit (Aug 28th - Sept. 28th, 2019). Participants will share lodging quarters with another participant (same sex) to reduce costs. Attendance on all days and of all events is required. Self-sponsorship may be possible, provided seats are available.
In order to measure the success of this program, candidates will be required to participate in:
A pre- and post-survey to each day's curriculum and at the end of the Summit.
An intermediate report (1-2 years, as determined) on their professional development and career choices and advancements in genomics.
Follow-up reports every year to measure their ability to successfully integrate their learning in research and practice, by:

The number of collaborations established and publications.
Systems established to record, track and monitor the occurrence and re-occurrence of congenital birth defects and genetic diseases.
Number of cases identified, diagnosed and treated.
Number of cases referred for counseling and for medical management of the condition.
Improvement in the quality of life of affected individuals and their families.
The multiplier effect resulting from their return to their countries to build capacity (train others, set up research/clinical facilities, introduce genomics in the curriculum etc.) and strengthen their curricula, research and healthcare systems.
Interested and qualified candidates must apply on official letterhead and signatures, with:
Resume/ Curriculum Vitae
Cover letter, not to exceed 2 pages indicating-
Their interest in attending the Summit.
Specification of the area in which 'tailored' training is desired, based on interests and needs.
The impact the Summit will have on their careers, in Genetics and Genomics.
Plans to implement the knowledge gained to address the public health challenges specific to their nation.
Their ability and commitment for continued evaluation over a 5-year period.
Three letters of recommendation on official letterhead signed by-
Immediate supervisor
Head/Chair of the Department
Dean of Institution
Vice Chancellor of the University
Employer
Professors for trainees currently in medical or graduate school
How to Apply
The Selected candidates have been informed for the 2019 Summit.
For the Summit in 2020, please check our web page in Oct./Nov. 2019.
Please also check this web page frequently for updates.
Sponsors
The International Summit in Human Genetics and Genomics (2019) is sponsored by the National Human Genome Research Institute (NHGRI) and other Institutes and Centers at NIH (NCATS, NCI, NEI, NIA, NIAID, NIDA, NICHD, NIDCD, NIDCR, NIMHD, NINDS, NINR, FIC), and by the generous contributions to the Foundation for the NIH [fnih.org].
Coordinators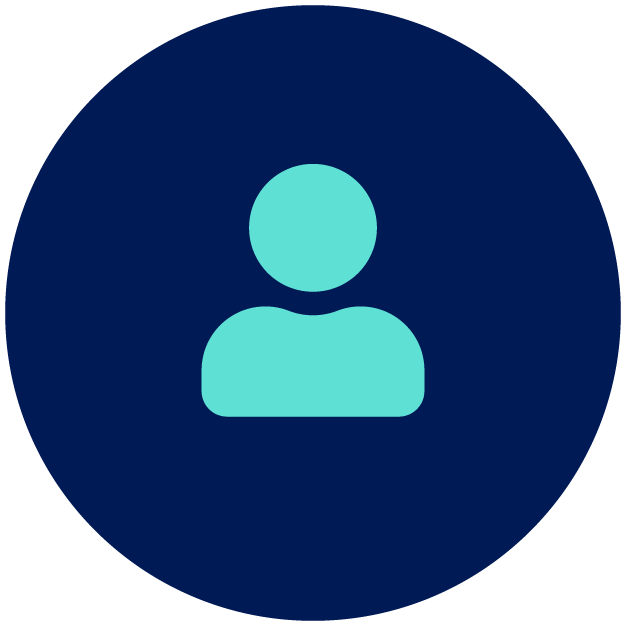 Manjit Kaur, M.S., M.B.A.
Program Administrator
Human Development Section
Last updated: May 9, 2019