Developing a 2020 vision for genomics: NHGRI launches new round of strategic planning
The National Human Genome Research Institute (NHGRI) today launched a new round of strategic planning that will establish a 2020 vision for genomics research aimed at accelerating scientific and medical breakthroughs.
Accelerating Breakthroughs
In developing the strategic plan, the institute will engage experts and diverse public communities to identify paradigm-shifting areas of genomics that will expand the field into new frontiers and enable novel applications to human health and disease.
"In developing an updated vision for genomics, we aim to be a driving force for highly impactful and broadly applicable progress that empowers others in the field and helps to improve the lives of all people," said Eric Green, M.D., Ph.D., NHGRI's director, who launched the current round of strategic planning at the 82nd meeting of the National Advisory Council for Human Genome Research.
The process will culminate in the publication of the new strategic plan in October 2020 to commemorate the 30th anniversary of the launch of the Human Genome Project, the international effort that first mapped a complete sequence of the human genome.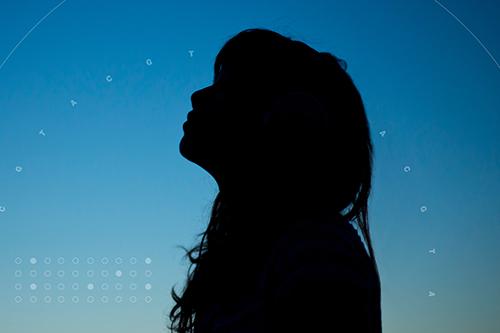 Since the launch of the Human Genome Project in 1990, genomics has progressed from an emerging discipline to a vital area of biomedical research and a growing component of medical care, with far-reaching implications for society. As one of the predominant funders of genomics research, NHGRI has played a critical role in leading the expansion of genomics, catalyzing its use across biomedical research in the public and private sectors globally.
NHGRI has a rich history of developing strategic plans that have shaped the field of genomics. The institute's strategic planning during the Human Genome Project (1990-2003) focused on establishing a more complete understanding of the structure of the human genome. NHGRI's 2003 strategic plan focused on expanding the connections of genomics to biology, health and society. NHGRI's 2011 strategic plan described a more complete and ambitious progression from fundamental knowledge of genome structure and function to the fostering of genomic medicine as a key element of contemporary healthcare.
In the past, NHGRI has often taken an "all-things genomics" approach to strategic planning. However, many applications of genomics to specific areas of biology and human disease have matured considerably, evolving into important specialized areas in their own right.
"The breadth and depth of genomics across the biomedical research landscape are rapidly expanding," said Dr. Green. "At this time, it is critical that NHGRI stay laser-focused on pioneering genomics endeavors, rather than casting a wide net that includes areas well-studied and heavily supported by other organizations."
The institute also unveiled a new organizational mantra, THE FOREFRONT OF GENOMICS®, to capture this more focused approach and to reflect the nature of the exciting areas that will be explored during the strategic planning process.
NHGRI expects to prioritize discussions in emerging areas of genomics that are not well-defined, will benefit from significant investments, and are not specific to particular diseases or physiological systems. These include broadly applicable areas, such as genomic technology development; using genomic information in patient care; and the ethical, legal, and social implications of genomics, among others.
The strategic planning will also explore areas of genomics in which NHGRI will share leadership, involvement and funding with collaborators to support the research. Two representative examples of these "intermediary areas" are genomic bases of rare and common diseases, and computational genomics and data science. For both areas, NHGRI and other funding organizations have been jointly involved for years.
Well-established and strongly funded areas, such as cancer genomics and microbial genomics, which NHGRI once funded and supported, are expected to be deemphasized during the upcoming strategic planning process.
Recognizing the increasing role of genomic information in everyday life - from non-invasive prenatal genetic testing to the increasing availability of consumer genomic products - NHGRI will seek input from a variety of stakeholders, including the scientific and medical communities, non-profit and private sectors, patient groups, and the public.
"We are looking to establish a vision for our research portfolio that is responsive to the scientific community and resonates with people from diverse communities and perspectives," said Dr. Green. "To accomplish this, we need input from all of our stakeholders."
Initially, NHGRI plans to frame the strategic discussions in five focus areas: basic genomics and genomic technologies; genomics of disease; genomic and precision medicine; genomic data science; and society, education, and engagement.
The institute will provide multiple ways for those interested to provide input and to help shape the 2020 strategic plan, including workshops, town halls, social media conversations and satellite meetings at scientific conferences. Anyone can now submit comments on the institute's dedicated strategic planning website on genome.gov, and follow conversations on Twitter and Facebook using the hashtag #genomics2020.
NHGRI is the driving force for advancing genomics research at the National Institutes of Health. By conducting and funding world-class genomics research, training the next generation of genomics experts, and collaborating with diverse communities, NHGRI accelerates scientific and medical breakthroughs that improve human health. For more information, visit www.genome.gov.
National Institutes of Health (NIH): NIH, the nation's medical research agency, includes 27 institutes and centers and is a component of the U.S. Department of Health and Human Services. NIH is the primary federal agency conducting and supporting basic, clinical and translational medical research, and is investigating the causes, treatments and cures for both common and rare diseases. For more information about NIH and its programs, visit www.nih.gov.
Last updated: February 12, 2018