Genomics research is shaping the future of medicine. For these advances of this research to benefit everyone more equally and improve health equity, it is important that the diversity of the study participants reflect the diversity of the population. It is also necessary to understand ethical, legal and social issues including utilization of genomic information, access to genomic services, and how genomics is perceived by different communities.
How Does Genomics Relate to Health Disparities?

The National Human Genome Research Institute (NHGRI) wants to ensure that all populations benefit from the advances of genomics research, and have the opportunity to participate in various ways, such as becoming research scientists, research participants and policy makers. It is important for everyone to be informed about genomics research and to understand the ethical, legal and social implications resulting from genetics and genomics research.

NHGRI is committed to improving health disparities through new and ongoing efforts across the Institute. There are multiple efforts at the intramural, extramural, and policy levels aimed at ensuring genomics benefits everyone.

For example, the Clinical Sequencing Exploratory Research (CSER) program is an effort of NHGRI's Division of Genomic Medicine and Division of Genomics and Society, in conjunction with the National Cancer Institute, to support research into the adoption and application of genomic sequencing in clinical care. The program focuses on the development and dissemination of best practices, as well as the ethical, legal, and psychosocial implications of bringing genomic data into clinical decision-making.

CSER recently issued a continuation of the program (CSER2) including a U01 research project focused on Clinical Sites with Enhanced Diversity. The program aims to recruit a minimum of 60 percent of patients who come from racial or ethnic minority populations, underserved populations, or populations who experience poorer medical outcomes.
Training and Career Development

NHGRI and NIH offer both intramural and extramural programsdesigned to encourage the recruitment of underrepresented minorities into genomics-related research. Opportunities are available at all career levels from high school to faculty.

New: Diversity Action Plan

NHGRI is committed to enhancing the pool of individuals from diverse backgrounds who have the training to pursue careers in genome sciences, genomic medicine, and genomics and society research. Genome sciences and genomic medicine research offer tremendous opportunities for improving human health, and genomics and society research offers the chance to not only improve human health, but also to explore some of the most profound ethical, legal and social issues of our time.

To help accomplish this goal, on June 27, 2016, NHGRI released a Funding Opportunity Announcement entitled Initiative to Maximize Research Education in Genomics: Diversity Action Plan (R25). Letters of Intent are due 30 days before application due date.

Research Training Opportunities at the NIH Campus

The National Human Genome Research Institute (NHGRI) Intramural Health Disparities Postdoctoral Fellowship provides recent doctoral and medical graduates the opportunity to use genetic and genomic approaches to advance the growing area of health disparities research. This program is intended to address not only basic, clinical, or behavioral research related to health disparate populations and the medically underserved, but also strives to train a diverse group of scientists who engage in such research. Read more

The NIH Academy offers trainees the opportunity to learn about health disparities, enhance their knowledge of gaps in health outcomes, and investigate what is being done to address health disparity issues. The NIH Academy trains future researchers and physician scientists to actively engage in promoting a society in which all people live healthy lives and have equal access to health care. Postbacs can choose between two different NIH Academy Programs 1) The NIH Academy Certificate Program and 2) The NIH Academy Fellows Program. Read more

Other Opportunities at the NIH Campus

Extramural Research Training Opportunities

T32 Institutional Training Grants

The National Human Genome Research Institute (NHGRI) supports a series of Institutional Training Grants that provide support for both pre- and post-doctoral students in the genomic sciences with the objective of enabling researchers to take full advantage of available genomic data and resources to solve biomedical problems. Read more

Training Opportunities in NHGRI-Supported Research Laboratories

Beside the regular training mechanisms, such as individual pre-doctoral and post-doctoral, and career development awards, the NHGRI provides additional opportunities for research training through our funded training grants, Centers of Excellence in Genomic Science, sequence production and database centers. To learn more about these opportunities, please contact the program director or principal investigators. Read more
Resources

Research into health disparities crosses the Department of Health and Human Services and the NIH. Resources, reports, and strategic plans to address health disparities are available from a variety of sources.

Health Disparities

NIH defines health disparities research to include basic, clinical, and social sciences studies that focus on identifying, understanding, preventing, diagnosing and treating health conditions such as diseases, disorders, and such other conditions that are more serious, or more prevalent in racial and ethnic minorities or socioeconomically disadvantaged (i.e., low education level, poverty) and/or medically underserved, rural, and urban communities.

Minority Health

Research focused on identifying, understanding, preventing diagnosing and treating such conditions as diseases and disorders, including mental health and substance abuse, that are unique to, more serious in, or more prevalent in racial and ethnic minorities (i.e., African Americans, Asian Americans, Native Hawaiian or Other Pacific Islanders, Hispanic/Latino, Native Americans/Alaska Natives).

Health Disparities and Minority Health Resources

HHS and NIH Resources

At NHGRI

Inside the NIH

Outside the NIH

GHD Meeting Reports
Contacts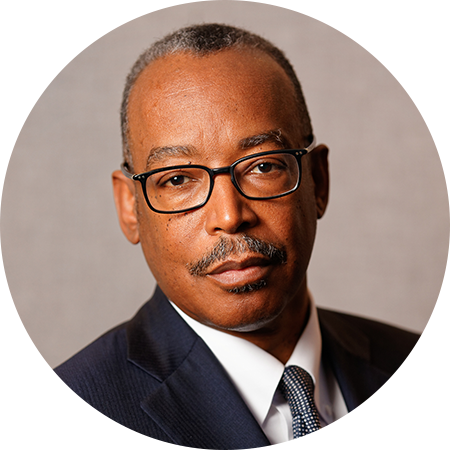 Last updated: February 3, 2017