Genome: Unlocking Life's Code exhibition returns to Washington, D.C.
At 10 a.m. ET this morning, a two-day virtual NHGRI symposium entitled "The Meaning of Eugenics: Historical and Present-Day Discussions of Eugenics and Scientific Racism" will begin. As I mentioned in the November issue of The Genomics Landscape, this symposium will examine the history of eugenics and scientific racism and their complex legacies in the modern health sciences. In addition, the U.S. Holocaust Memorial Museum and the American Museum of Natural History will present their own efforts on these topics and offer free educational and scholarly materials. Please visit the symposium web page to access this event. In advance of the symposium, speakers have also recorded some thoughts about eugenics and scientific racism. These recordings are now available on GenomeTV.
All the best,
Genome: Unlocking Life's Code exhibition returns to Washington, D.C.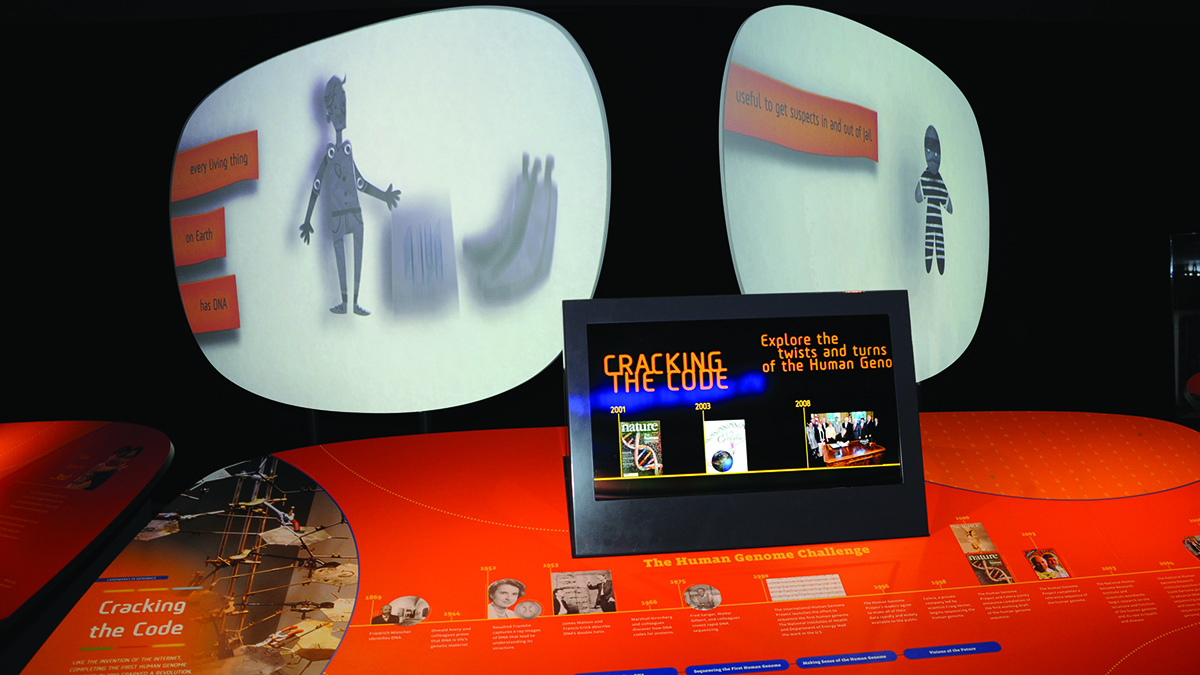 On October 21, the Genome: Unlocking Life's Code exhibition reopened at the Smithsonian's National Museum of Natural History (NMNH) in Washington, D.C. The exhibition debuted at this site in 2013 to commemorate the 60th anniversary of the discovery of the double-helical structure of DNA and the 10th anniversary of the completion of the Human Genome Project. It contains educational resources and interactive modules that allow visitors to learn about genomic science and how it affects their lives.
The exhibition examines the complexities of the genome — the complete genetic or hereditary material of a living organism — and chronicles the remarkable breakthroughs that have taken place since the completion of the Human Genome Project a decade ago. With cutting-edge interactives, 3D models, custom animations, and engaging videos of real-life stories, the exhibition examines both the benefits and challenges that genomics presents to modern society.
Genome: Unlocking Life's Code is organized around three content areas that offer visitors personalized and interactive experiences exploring what a genome is (The Genome Within Us), how it relates to medicine and health (Your Genome, Your Health), and how it connects humans to all of life on the planet (Connections: Natural World and Genomic Journey). By highlighting examples of ways in which genome science can affect their lives in ordinary and extraordinary ways, visitors come to learn how genomics can affect perspectives about health, identity, and the place of humans in the natural world.
Genome: Unlocking Life's Code is a collaborative effort — made possible through privately-raised funds — between NHGRI and NMNH. Teams from both institutions contributed scientific and historical information to the exhibition. Over 3 million visitors viewed the exhibition at NMNH during its original stay in Washington, D.C., after which it left NMNH in September 2014 and subsequently traveled to 12 states and Canada. Extensive effort went into designing and constructing the exhibition in a fashion that would allow it to be disassembled and transported to the various museums and science centers across North America. The exhibition was updated by NHGRI and NMNH staff for its reopening, and both organizations are looking forward to further sharing their excitement for genomics research with the public.
Along with the return of the exhibition to Washington, D.C., the Genome: Unlocking Life's Code website has been redesigned with a new look and user interface. By browsing or using key word searches, users can easily access the collection of the site's educational materials, which includes training activities, interactive timelines, videos, and lesson plans. For example, in the "Genomics: Insights" section of the website, one can find the latest in science communication presented by the next generation of scientists. Sign up for monthly newsletters to learn about new resources and educational tools. A remote visit of the exhibition is also available through a virtual tour.
NMNH also created do-it-yourself (DIY) mini versions of some of the panels from the exhibition. These panels can be freely downloaded for printing and are available in multiple languages. Called "Genome DIY," this resource includes graphic panels and interactive media that can be placed in a variety of venues, such as libraries and community centers.
It is gratifying that the partnership between components of two scientific icons of the U.S. government — the Smithsonian Institution and the National Institutes of Health — remains strong. In fact, Carla Easter, Ph.D., a lead developer of Genome: Unlocking Life's Code and former chief of the NHGRI Education and Community Involvement Branch, joined NMNH in May 2021 as the museum's first Broh-Kahn Weil Director of Education. In this role, Carla serves as the leader of NMNH's Department of Education, Outreach, and Visitor Experience. Both institutions remain committed to increasing the public's awareness of genomics and its significance in the world.
It is also exciting to note that the Genome: Unlocking Life's Code exhibition has already had a long life and will continue to bring genomics to the public. The exhibition will be open at the NMNH until summer 2022.
Fellowship program emphasizes genomic approaches to advance minority health and health equity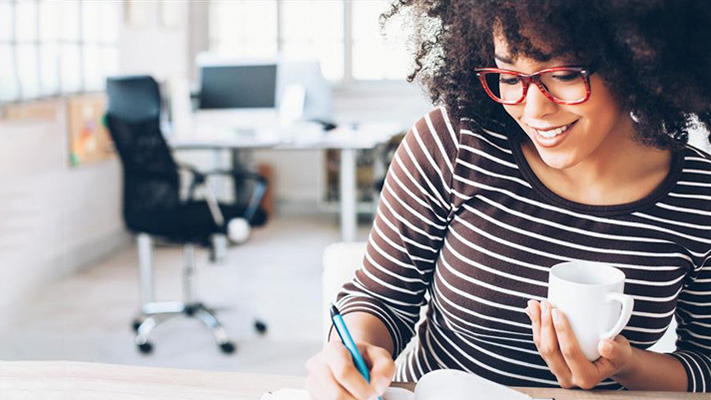 NHGRI co-sponsors a postdoctoral fellowship in genomic science and health equity with the Food and Drug Administration (FDA) Office of Minority Health and Health Equity (OMHHE). This program trains postdoctoral fellows to use genetic, genomic, and pharmacogenomic approaches to advance minority health and health equity, with a focus on research methodologies and medical product development processes that facilitate the delivery of drugs, biologics, and devices from the bench to the bedside. Fellows are required to pursue genomics-related research that integrates health equity and addresses the delivery of new technologies to the clinical ecosystem. Applications are currently being accepted and will be screened on a rolling basis until the position is filled. The fellow will be expected to start in summer or fall of 2022. For further information about the fellowship or details about how to apply, visit our website.
NIH lecture series explores the role of genomics in achieving health equity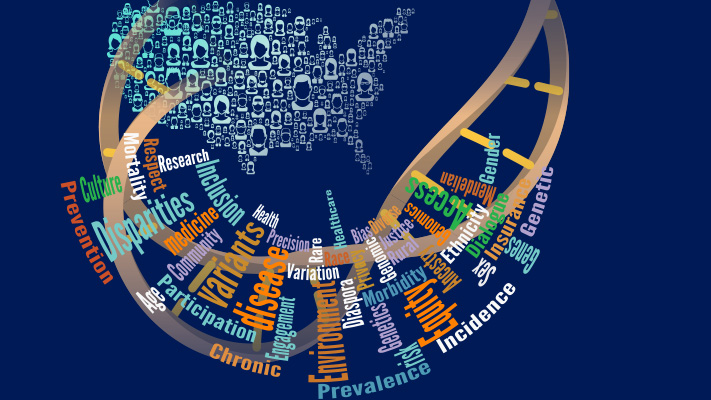 In 2015, the Genomics and Health Disparities Lecture Series was launched to enhance opportunities for dialogue about how innovations in genomics research and technology can affect health disparities. The lecture series is co-sponsored by institutes at the National Institutes of Health (NHGRI; the National Heart, Lung, and Blood Institute; the National Institute of Diabetes and Digestive and Kidney Diseases; and the National Institute on Minority Health and Health Disparities) and the Food and Drug Administration Office of Minority Health and Health Equity. Past lectures have discussed topics ranging from basic science to translational research and are available on GenomeTV. The next lecture will be given on December 16 at 3 p.m. ET, by Alondra Nelson, Ph.D., the Harold F. Linder Professor at the Institute for Advanced Study. Dr. Nelson also currently serves as deputy director for science and society for the White House Office of Science and Technology Policy. The lecture is open to the public, but registration is required.
"A Year in Review" publication highlights ten significant advances in genomic medicine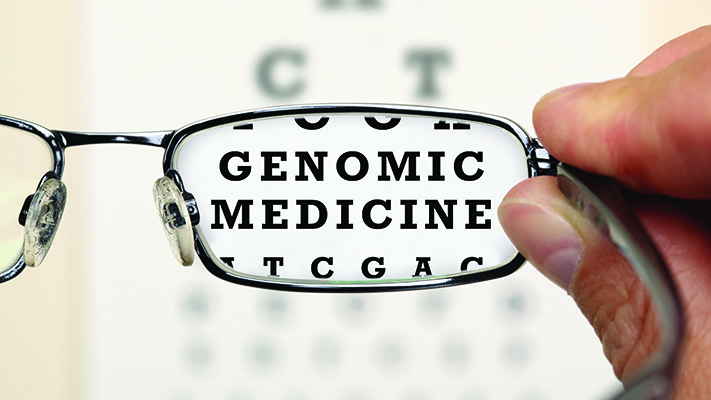 The Genomic Medicine Working Group of the National Advisory Council for Human Genome Research has published a review in the American Journal of Human Genetics highlighting the year's 10 most significant accomplishments in genomic medicine. Among the advances are those related to improved and cost-effective genomic screening for hereditary breast and ovarian cancer, non-invasive prenatal screening, reliability of electronic health records, and importance of population screening. Some of the selected papers also reflect emerging priorities in addressing health disparities and best practices for reporting secondary genomic findings.
Season two of ASHG's "Genetically Speaking" podcast features array of genomics research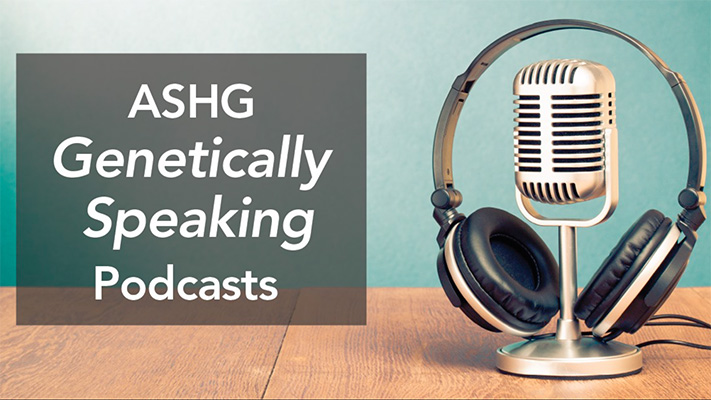 The American Society of Human Genetics (ASHG) Genetically Speaking Podcast, season two is now available on the new ASHG Learning Center and all streaming platforms. This season features host Chris Gunter, Ph.D., NHGRI senior advisor to the director for genomics engagement, holding "Paper Chats" with a set of authors from a variety of backgrounds. Dr. Gunter and the authors discuss published papers on topics such as human disease, genomic medicine, and genetic discrimination. In case you missed it, season one of the Genetically Speaking Podcast is still available! Season one features informal conversations with ASHG members about how they began their careers in genetics and genomics and provides tools, techniques, and options on the range of career possibilities in the field.
Seminar Series: Bold Predictions for Human Genomics by 2030
Session 10: January 10, 2022, 3 p.m. to 4:30 p.m. ET
Prediction: Genomic discoveries will lead to curative therapies involving genomic modifications for dozens of genetic diseases.
Speakers:
Timothy Yu, M.D., Ph.D., Boston Children's Hospital & Harvard Medical School

John Tisdale, M.D., National Heart, Lung, and Blood Institute, NIH
Moderator:
Dan Kastner, M.D., Ph.D., NHGRI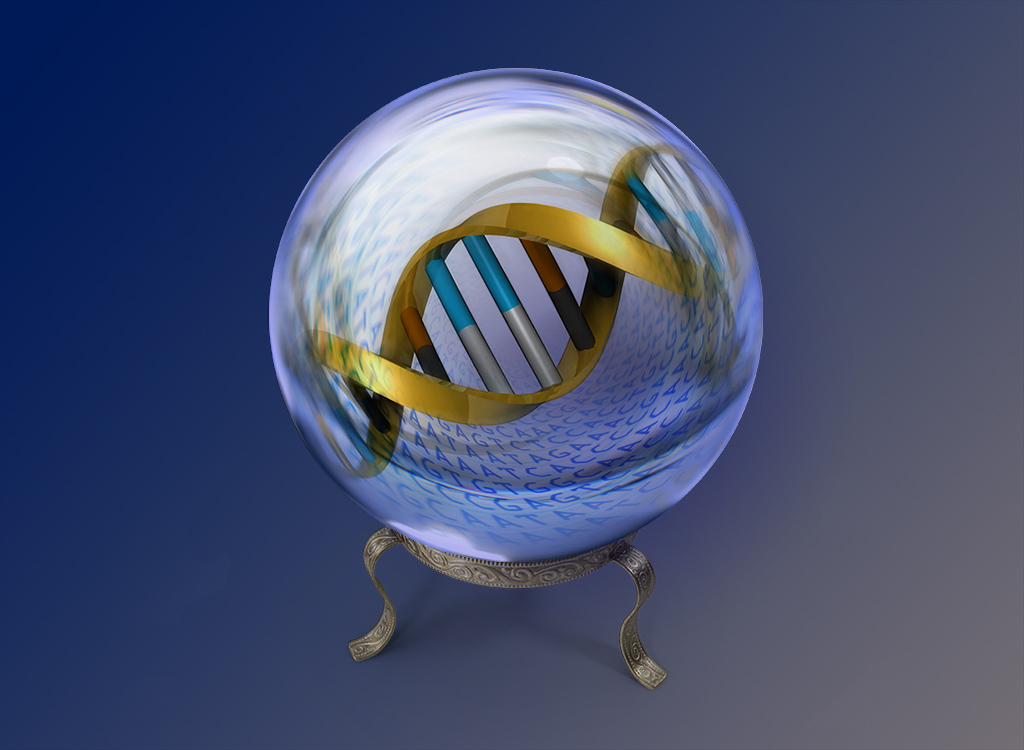 About The Genomics Landscape
A monthly update from the NHGRI Director on activities and accomplishments from the institute and the field of genomics.
Last updated: December 2, 2021