New NHGRI intramural precision health research program
Last month, I had a busy four-day, three-city visit to India. In addition to meeting with numerous researchers, students, and government leaders, I gave four talks – specifically, at the Indian Academy of Sciences in Bangalore, the National Institute of Biomedical Genomics in Kolkata, the National Institute of Immunology in Delhi, and the Indian Institute of Technology in Delhi. It was valuable to learn about India's recent advances in genomics and plans for the future, especially in light of the growing need for international research collaborations to tackle major challenges in genomic and precision medicine. It will be important to have India's genomic researchers involved in those international efforts. My deep appreciation to those who hosted me, attended my talks, and spent time describing their research pursuits!  
All the best,

New NHGRI intramural precision health research program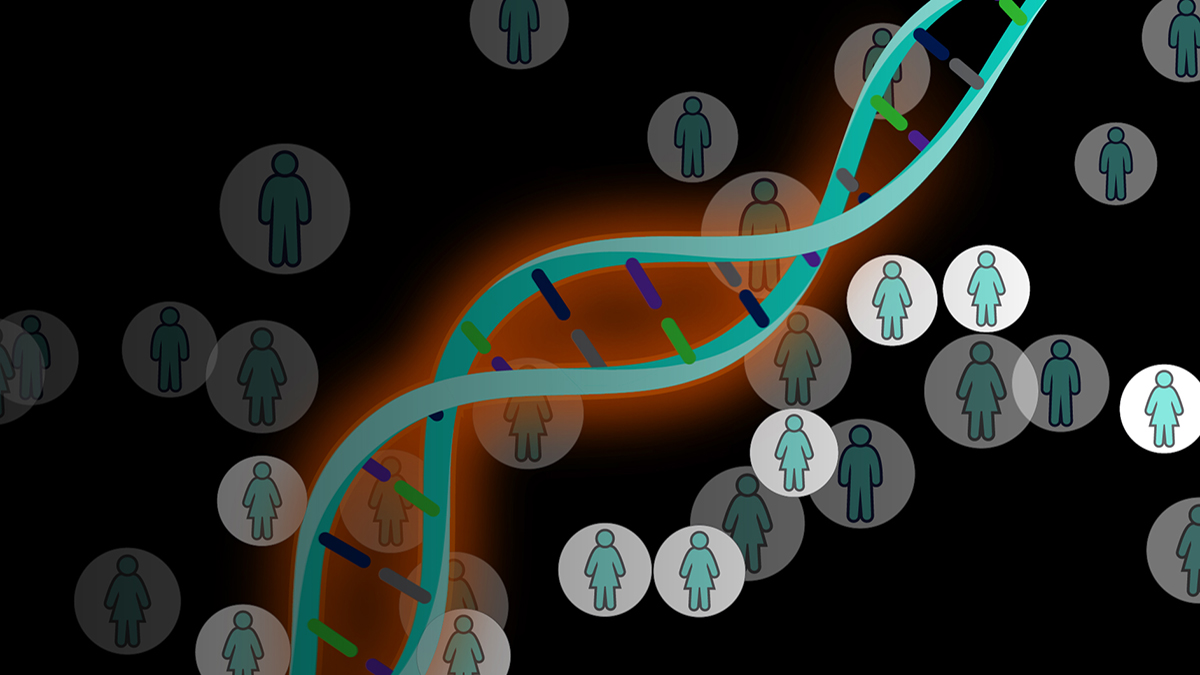 Dr. Josh Denny has now arrived at NIH to assume his new position as CEO of the All of Us Research Program. That news is very exciting to the broader NIH. However, there is a twist to this story that is particularly exciting to NHGRI.
In addition to leading the All of Us Research Program, Josh will be moving his research group from Vanderbilt University to the NHGRI Intramural Research Program (IRP). Josh is a world leader in clinical informatics and precision medicine, with his research group pioneering many key advances in recent years. The addition of the Denny research group to NHGRI's IRP provides a unique opportunity to expand the Institute's intramural efforts in a rapidly growing area of genomics research.
Towards that end, NHGRI plans to establish a new intramural precision health research program. Dr. Les Biesecker, Chief of the NHGRI Medical Genomics and Metabolic Genetics Branch and a highly accomplished investigator in genomic medicine implementation, will lead the new program. Together, Les and Josh will develop a multi-faceted, interdisciplinary program that will include both major research projects as well as core facilities that will facilitate use of the growing datasets emanating from major cohort studies (such as the UK Biobank and the All of Us Research Program) by other intramural researchers. Another key aspect of the new program will be to facilitate the use of the NIH Clinical Center by intramural researchers for conducting patient-specific precision health research.
With the prolific advances in the development of cohort-based resources over the last decade, there has been tremendous growth in the opportunities for investigating the implementation of genomic and precision medicine. Yet, so much remains to be studied. The NHGRI IRP provides an outstanding venue for tackling such studies. It is with that spirit that the new NHGRI precision health research program aims to "seize the moment" and capitalize on the growing availability of genomic, phenotypic, and medical data. It is truly a magical time to surge ahead and change the practice of medicine in meaningful ways!
More details about the new program will come in 2020. Please join me in welcoming Josh to NHGRI and in congratulating Les for being asked to lead the new NHGRI program.
ClinGen expert panel curates genes linked to congenital heart condition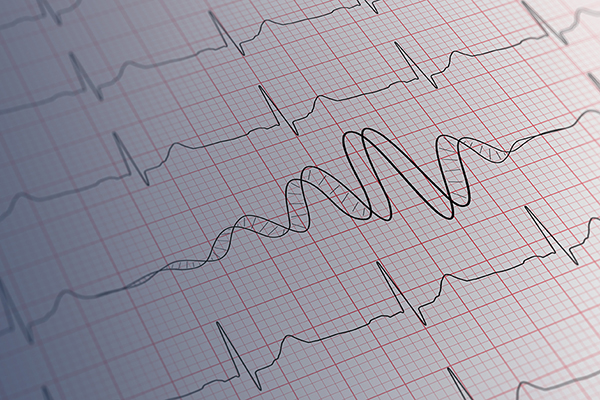 The Clinical Genome (ClinGen) Resource is an NHGRI-funded program and the first FDA-recognized public genetic variant database that defines the clinical relevance or validity of genes in genetic disorders for use in precision medicine and research. A ClinGen expert panel recently reevaluated the scientific evidence for 17 genes reported to be associated with long QT syndrome, a congenital heart condition that predisposes patients to dangerous cardiac arrythmias. The panel disputed nine of the genes, classifying them as having limited or disputed evidence for causing the syndrome, and confirmed only three of the genes to be definitively associated with the most common form of the disease. The panel's results were published in the journal Circulation.
NHGRI seeks grant applications for Emerging Centers of Excellence in Genomic Science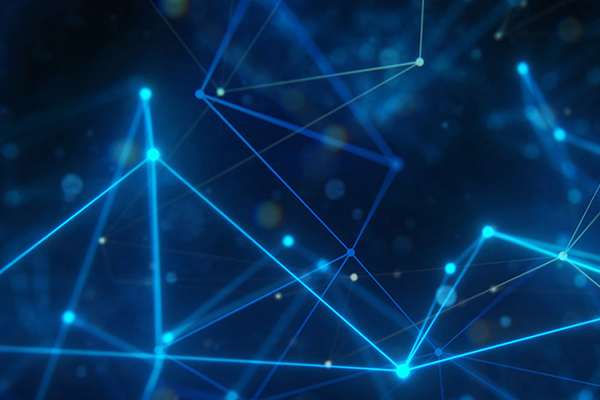 In Fiscal Year 2020, NHGRI received $10 million in appropriated funds for a new competitively awarded grant program for Emerging Centers of Excellence in Genomic Science. With these funds, NHGRI aims to build capacity at institutions that are not prior or current grantees of the Centers of Excellence in Genomic Science (CEGS) program. The CEGS program supports the formation of multi-investigator, interdisciplinary research teams to pursue novel and innovative genomic research projects. Additional information can be found in the recently issued Notice emphasizing an opportunity for new institutional applicants to the CEGS funding announcement. In addition to the regular application receipt dates in May 2020 and 2021, a new receipt date was added (March 26, 2020) to enable NHGRI to fund applications for Emerging Centers in Fiscal Year 2020.
NIH to host Rare Disease Day to raise awareness and feature patient voices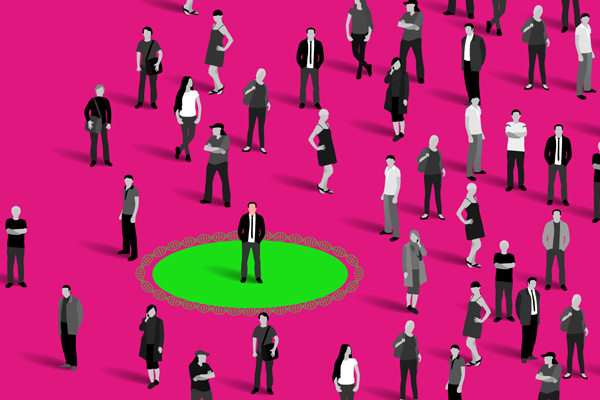 Rare Disease Day is a worldwide observance that aims to raise awareness among policymakers and the public about rare diseases and their impact on patients' lives. At NIH, the day commemorates the institutes' commitment to funding research to help people with rare diseases. Events related to this year's Rare Disease Day, which are being sponsored by the National Center for Advancing Translational Sciences (NCATS) and the NIH Clinical Center, will be held at the Natcher Conference Center on February 28. The events will include inspiring stories by patients, their families and their communities, a town hall Q&A session, posters, and exhibits, as well as artwork and tours. Admission is free open to the public. To register, visit here; you can also follow the event on social media using #RDDNIH.
Special preview of "The Gene" documentary at 2020 AAAS Annual Meeting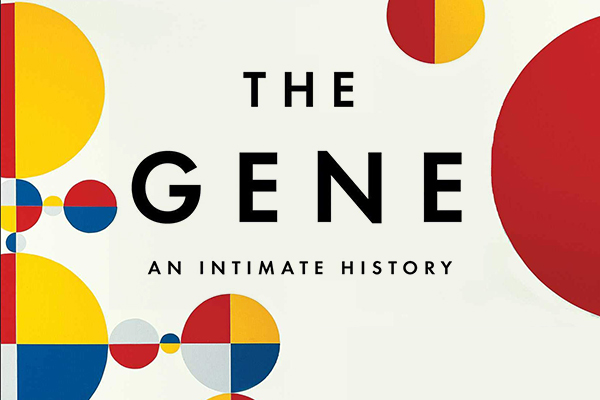 Attendees of the 2020 AAAS Annual Meeting in Seattle will have the opportunity to see a 20-minute preview of the "Ken Burns presents The Gene: An Intimate History" documentary. Specifically, on Feb. 15, 2020, NHGRI is sponsoring a 90-minute workshop featuring a discussion of the stunning breakthroughs in genetics and genomics (past and future), starting with a first-ever public viewing of the 20-minute preview of the PBS documentary based on the book by Pulitzer Prize-winning author, Dr. Siddhartha Mukherjee. Documentary producer Christopher Durrance of Ark Media, NHGRI's Education and Community Involvement Branch Chief Dr. Carla Easter, and University of Washington's Dr. Gail Jarvik will be available to answer questions about the documentary, ways that the documentary will be used to increase genomic literacy, and how recent genomic advances are changing the practice of medicine. NHGRI's Communications and Public Liaison Branch Chief Sarah Bates will moderate the discussion. NHGRI is a proud partner for the documentary, which will be released on April 7 and 14, 2020.
NHGRI to host two genomics sessions at South by Southwest Conference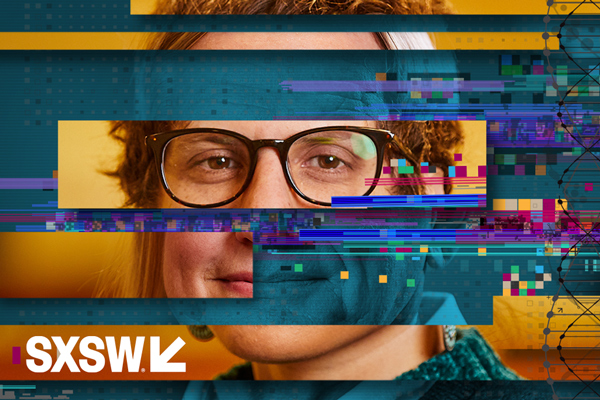 South by Southwest (SXSW) is the premier conference for discovery and creativity. This interactive conference is the place to preview future technologies of tomorrow and learn about the new advances and approaches being applied to improve outcomes in the communities where we live, work, and play. For the first time, NHGRI will host two sessions for the SXSW Conference in Austin, Texas this March. Both sessions are intended to help increase genomic literacy. The first session, "Creating a Space for Genomics in All Classrooms," will focus on how educators are bringing cutting-edge genomic science to students across the nation and creating spaces for difficult conversations about privacy, racism, ethics, and identity. The second session, "Why am I Irish Yesterday and Italian Today?" will explore direct-to-consumer genetic tests and what genetic ancestry tests can tell us about ourselves and how they can shape our identity.
2020 Vision for Genomics
'Genomics2020' Strategic Planning Finale Meeting Videocast – April 20-22, 2020 on GenomeTV Live

'Genomics2020' Strategic Plan Publication – October 2020
Learn More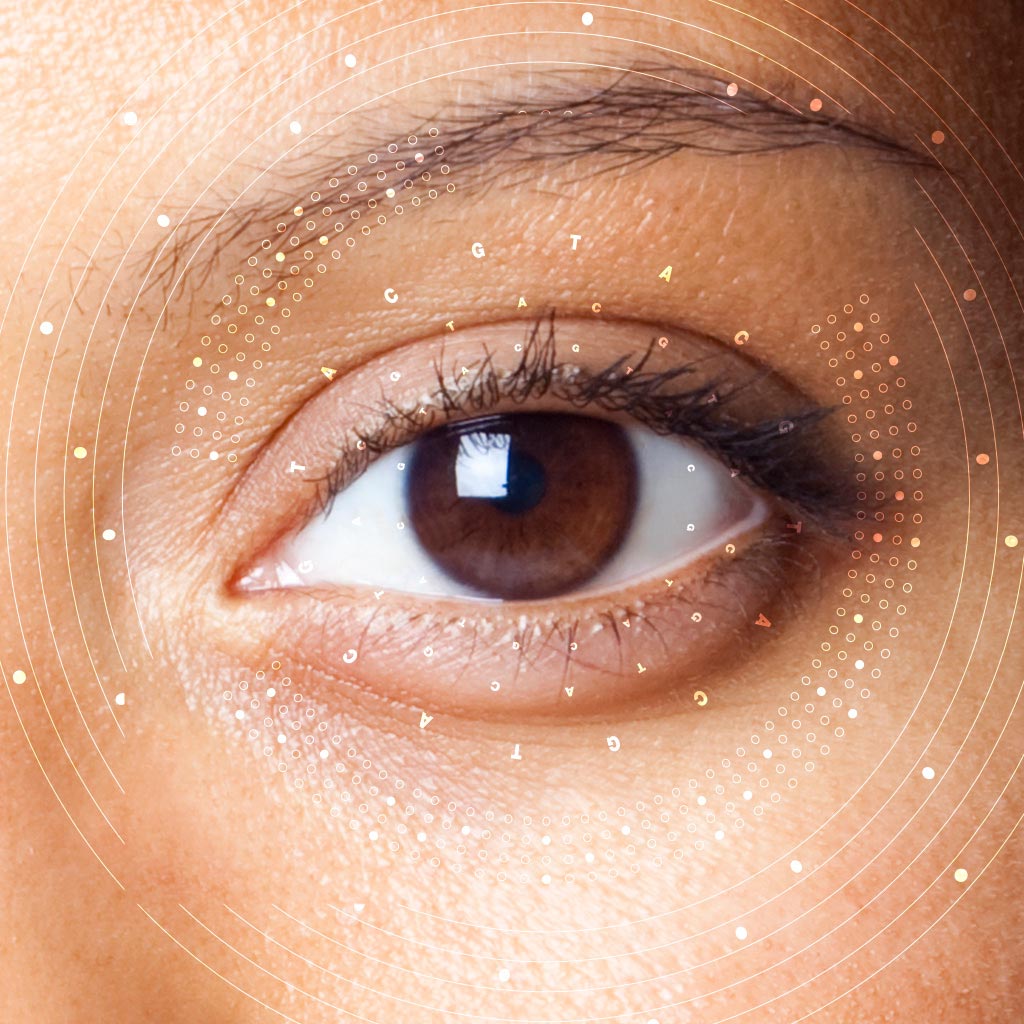 Genome: Unlocking Life's Code
Next: Jan. 17 – Apr. 12, 2020
Museum of Science & History
Jacksonville, Florida
Learn More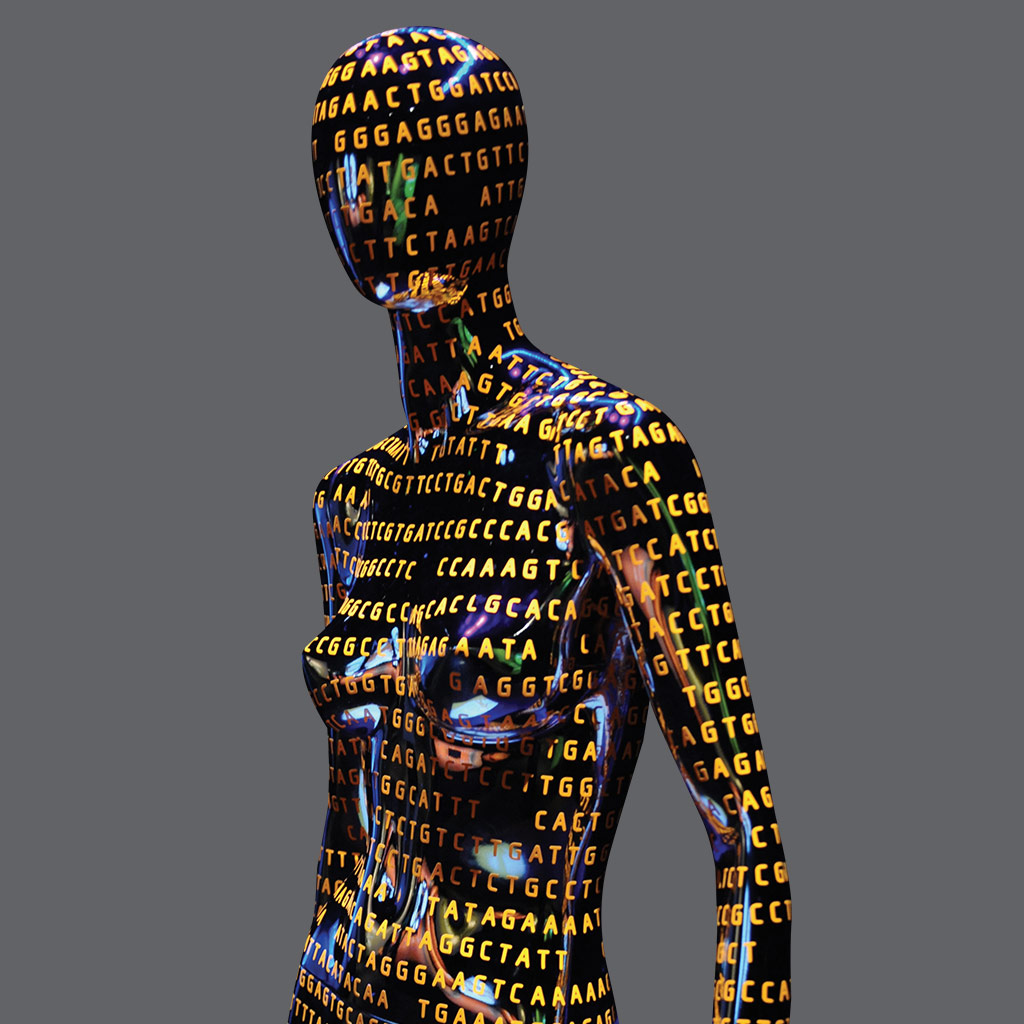 About The Genomics Landscape
A monthly update from the NHGRI Director on activities and accomplishments from the institute and the field of genomics.
Last updated: February 6, 2020