Division of Intramural Research
The National Human Genome Research Institute's (NHGRI) Division of Intramural Research plans and conducts laboratory and clinical research to enable greater understanding of human disease and develop better methods for detection, prevention and treatment of heritable and genetic disorders.
Overview

The NHGRI Division of Intramural Research is one of the premier research programs working to unravel the genetic basis of human disease. In its short existence, the division has made many seminal contributions to the fields of genetics and genomics.

Highlights of NHGRI investigators' accomplishments in recent years include the identification of the genes responsible for numerous human genetic diseases; development of new paradigms for mapping, sequencing, and interpreting the human and other vertebrate genomes; Development and application of DNA microarray technologies for large-scale analyses of gene expression; creation of innovative computational tools for analyzing large quantities of genomic data; generation of animal models critical to the study of human inherited disorders; and design of novel approaches for diagnosing and treating genetic disease.

NHGRI investigators, along with their collaborators at other NIH Institutes and various research institutions worldwide, have embarked on a number of high-risk efforts to unearth clues about the complex genetic pathways involved in human diseases. These efforts have used genomic sequence data from humans and other species to pinpoint hundreds of potential disease genes, including those implicated in cancer, diabetes, premature aging, hereditary deafness, various neurological, developmental, metabolic, and immunological disorders, and others. These studies have brought together NHGRI basic scientists and clinicians in collaborations aimed at developing better approaches for detecting, diagnosing, and managing these often-debilitating genetic disorders.
Organization and Structure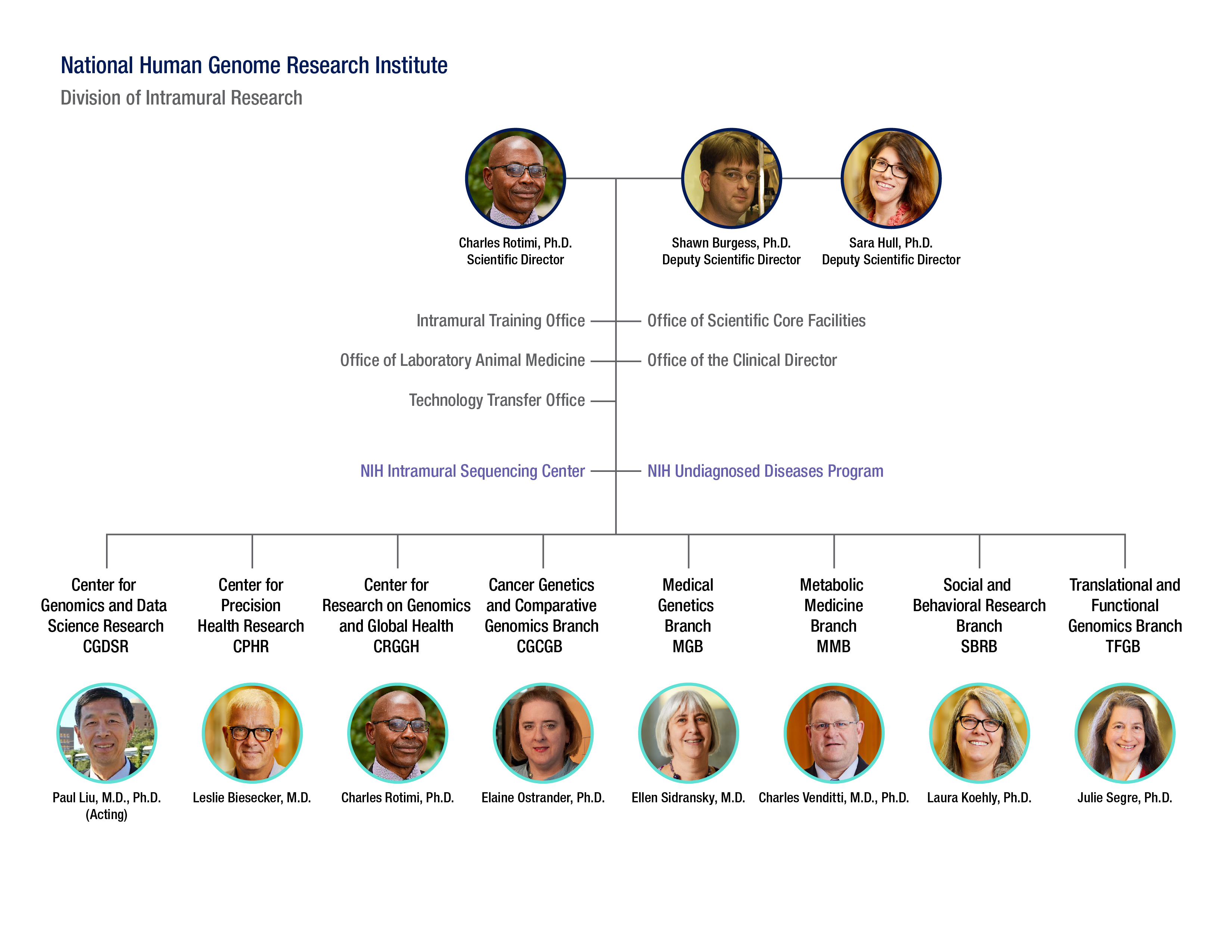 The division accomplishes its mission on the main NIH campus in Bethesda, Maryland as well as at other sites, including the Bayview campus in Baltimore, Maryland and the Twinbrook complex in Rockville, Maryland. The Division is led by the Scientific Director, with input from its Board of Scientific Counselors - a group that provides expert external oversight for all research and training ongoing in the NHGRI Division of Intramural Research. Clinical research is overseen by the Clinical Director, who provides guidance and support for all NHGRI investigators involved in patient-based research.
Each of the more than 50 NHGRI investigators are assigned to one of nine branches - although these boundaries are artificial in many ways, since there are significant interactions among investigators and trainees in different branches, as well as considerable overlap in their respective areas of research. NHGRI investigators have appointments similar to those at most academic research departments. About half are Senior Investigators; these individuals have tenured positions at NIH. Individuals currently in the tenure-track (but not yet tenured) are called Investigators. All Senior Investigators and Investigators lead sections, which are individual laboratories within the branches. Associate Investigators are akin to research and clinical-track faculty at universities, serving a variety of critical roles within NHGRI (but are not part of the NIH tenure system). Some Associate Investigators head units, which are their research laboratories. Finally, there are Adjunct Investigators, individuals with significant scientific interactions with NHGRI but whose primary appointment resides in another NIH institute. The NHGRI Division of Intramural Research also is supported by a number of other scientific and administrative entities, including a series of cores, centers, and offices.
Together, all of the elements of the Division of Intramural Research share a common aim - to deliver on the promise of genetics and genomics by connecting the base pairs of the Human Genome Project to the bedside of those afflicted with a genetic disease.
Administrative Offices and Advisors
The NHGRI Division of Intramural Research's administrative and advisory components provide leadership and operations in support of the division's scientific mission.
Research Branches
The NHGRI Division of Intramural Research contains nine research branches, each organized around a specific area of scientific inquiry.
Mission, Vision and Values
The Division of Intramural Research aims to be world leaders in translating genomic knowledge into tools and approaches that improve the treatment, prognosis, and prevention of rare and common diseases.
Learn More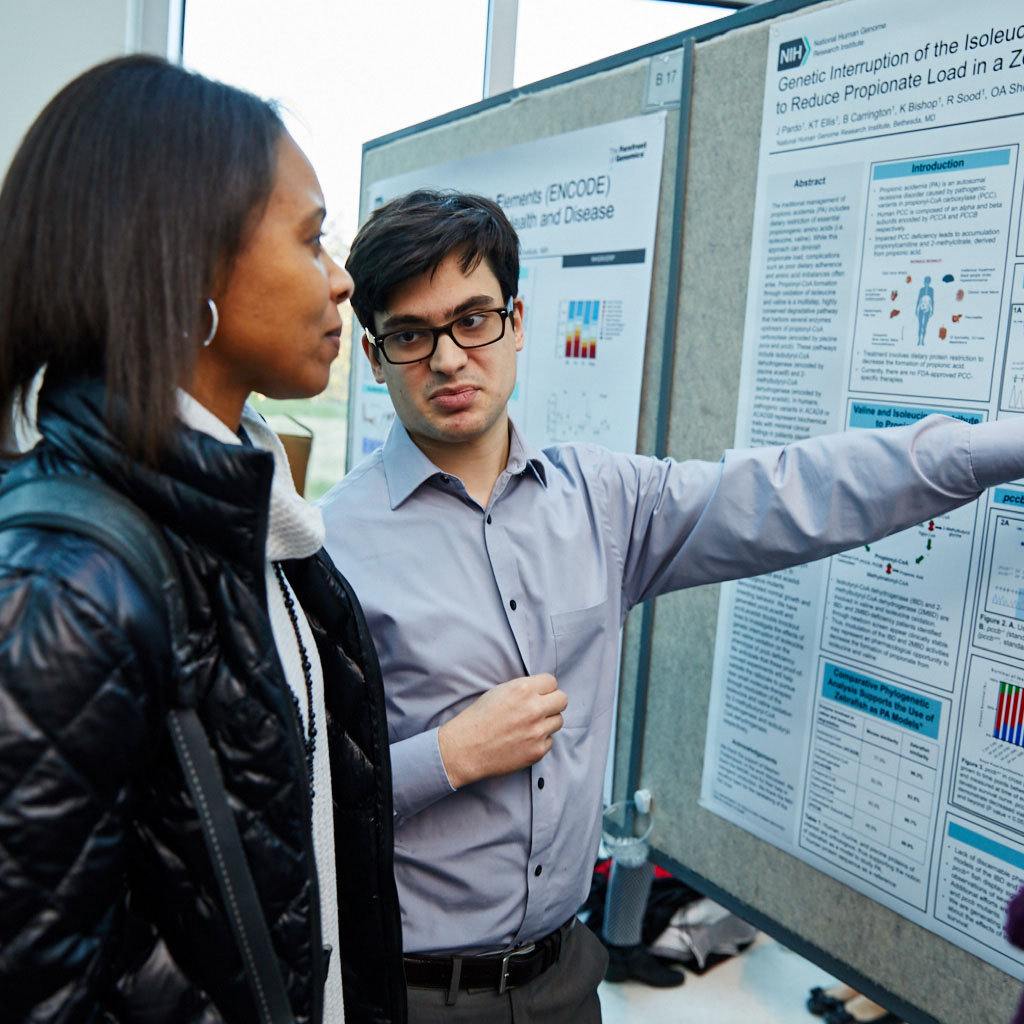 Division Staff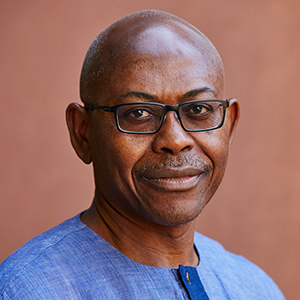 Charles Rotimi, Ph.D.
Scientific Director and NIH Distinguished Investigator, Division of Intramural Research
Director, Center for Research on Genomics and Global Health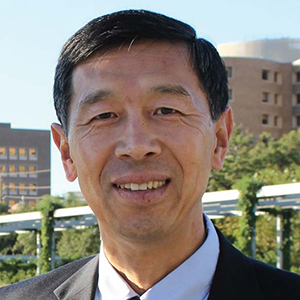 Paul P. Liu, M.D., Ph.D.
Deputy Scientific Director; Chief, Metabolic, Cardiovascular and Inflammatory Disease Genomics Branch
Senior Investigator, Translational and Functional Genomics
Last updated: August 2, 2023