Chris Gunter joins NHGRI as Senior Advisor for Genomics Engagement
Late last month, I attended the annual Advances in Genome Biology and Technology (AGBT) general meeting. The first such AGBT meeting was held in 2000, when most of the attendees were – in one way or another – busily involved in the Human Genome Project. Having now attended all 21 AGBT general meetings, it is gratifying to reflect on the amazing metamorphosis of genomics over the last two decades, especially with respect to technology development (which has always been prominently featured at this AGBT meeting). This most recent AGBT general meeting, which featured a special lineup of speakers to help celebrate AGBT's 20th anniversary, did not disappoint, with NIH Director Francis Collins giving the kickoff talk and multiple NHGRI grantees featured throughout the program.
As we quickly move into the new decade, NIH has embarked on an effort to develop a new NIH-Wide Strategic Plan for Fiscal Years 2021-2025. This new plan would succeed the current NIH-Wide Strategic Plan, which covered Fiscal Years 2016-2020. Through a Request for Information that is open until March 25, 2020, NIH seeks input on the proposed framework for the new plan; such feedback can be provided via a dedicated submission site.
Recently, three prominent scientists (including two NIH Directors!) were featured on PBS's "Finding Your Roots." This series explores the ancestry of people from diverse backgrounds, taking viewers into the past to reveal the connections that connect us all. In a recent episode, host Henry Louis Gates, Jr. traces the family trees of Francis Collins (current NIH Director), Harold Varmus (former NIH Director), and Shirley Ann Jackson (President of Rensselaer Polytechnic Institute). I encourage you to watch this entertaining and revealing episode!
All the best,

Chris Gunter joins NHGRI as Senior Advisor for Genomics Engagement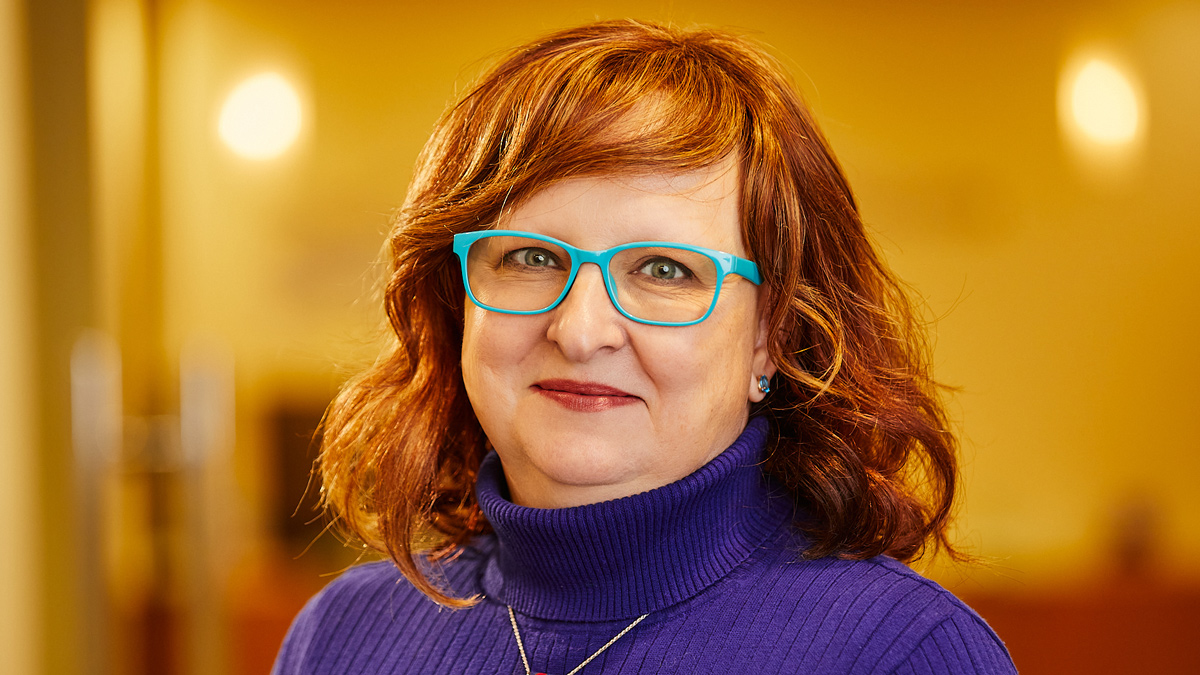 Chris Gunter, Ph.D. has joined NHGRI as a Senior Advisor for Genomics Engagement. In this capacity, she will advise the NHGRI Director and the Institute on issues and challenges associated with engaging the public about genomics and genomic medicine. Her efforts will also include working with the NHGRI Director in assessing the long-term impact of certain NHGRI research, training, and outreach programs. She will also work closely with the Institute's well-established Communications and Public Liaison Branch and Education and Community Involvement Branch.
In a related aspect of her appointment, Chris will also join the NHGRI Intramural Research Program as part the Social and Behavioral Research Branch, heading a new Engagement Methods Unit. Within this Unit, Chris will continue her research investigating social behavior and autism genetics as well as measuring the effectiveness of methods of public engagement and science communication.
Chris earned a bachelor's degree in genetics and biochemistry from the University of Georgia and a Ph.D. in genetics and molecular biology from Emory University. She previously served as a Senior Editor at Nature, Director of Research Affairs and a Faculty Investigator at the HudsonAlpha Institute for Biotechnology, and (most recently) Director for Communications Operations at the Marcus Autism Center, Children's Healthcare of Atlanta and as an Associate Professor in the Departments of Pediatrics and Human Genetics at Emory University School of Medicine.
Chris brings to NHGRI a broad knowledge in the editorial process for scientific publishing, working with researchers and the public to publish and translate scientific findings, and the importance of outreach and engagement using all media. She is passionate about science communications and has consistently been included in lists of geneticists to follow on Twitter. You can find her @girlscientist on Twitter, where she regularly posts updates on women in science and interesting research papers.
30 oral histories commemorate 30th anniversary of launch of Human Genome Project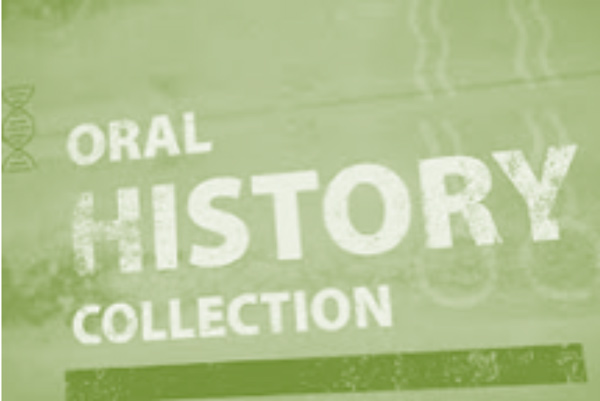 October 2020 will mark the 30th anniversary of the launch of the Human Genome Project (HGP). To commemorate this historic milestone, NHGRI's History of Genomics Program will be featuring 30 oral history interviews with prominent genomics experts relevant to the HGP and the broader field of genomics. This collection will include interviews with HGP architects, government officials who managed the HGP, and researchers who actively contributed to the HGP's success. In a count-down fashion, one oral history will be featured each week for the 30 weeks leading up to October 2020 – specifically, starting on March 12, 2020 and ending on October 1, 2020. Tune into the NHGRI History of Genomics Program's webpage to watch the featured video each week. The NHGRI History of Genomics Program's oral history collection is posted on the NHGRI YouTube channel, Genome TV.
NIH Office of Data Science Strategy launches the DATA Scholars Program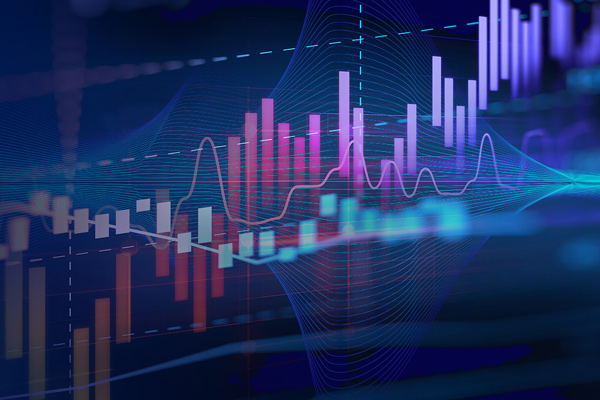 In January, the NIH Office of Data Science Strategy announced the launch of the Data and Technology Advancement National Service Scholars (DATA Scholars) Program. This program aims to attract experienced data scientists and engineers with an interest in public service to NIH, giving them an opportunity to work with large volumes of biomedical research data. Ideal candidates may not necessarily be familiar with biomedical research, but will gain that familiarity by being embedded within an NIH program. DATA Scholars will spend one to two years at NIH, aiming to advance NIH programs by using cutting-edge data-science methods and important health-related datasets. NHGRI is excited to be an active participant in this program, specifically looking to host a DATA Scholar who will focus on interoperability of cloud-based platforms for genomics research. Applications are due on April 30, 2020, and the first cohort of DATA Scholars will start at NIH in the summer 2020.
NIH launches Harnessing Data Science for Health Discovery and Innovation in Africa Program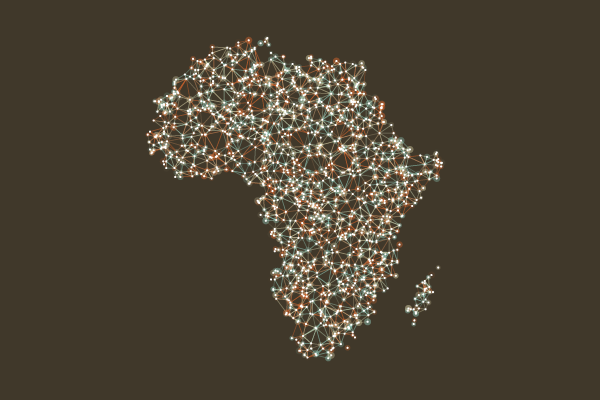 Looking towards the future of global health (particularly in Africa), the NIH Common Fund recently announced a new program, Harnessing Data Science for Health Discovery and Innovation in Africa (DSI-Africa). Being co-led by the Fogarty International Center, the National Institute of Biomedical Imaging and Bioengineering, the National Institute of Mental Health, and the National Library of Medicine, DSI-Africa builds upon the successes of (and lessons learned from) the Human Hereditary and Health in Africa (H3Africa) program, aiming to develop, adapt, and innovate techniques of data science for addressing some of the most compelling problems in global health, with a focus on Africa. The program will establish recognized centers of excellence in data science that both increase research capacity and improve health in Africa, while also developing advances in data usage and sharing policies that are specific for the African research context. NHGRI plans to participate in the new program and looks forward to continuing to support the development of genomics research capacity on the African continent.
ACMG and ClinGen release guidelines for clinical interpretation of genomic copy-number variation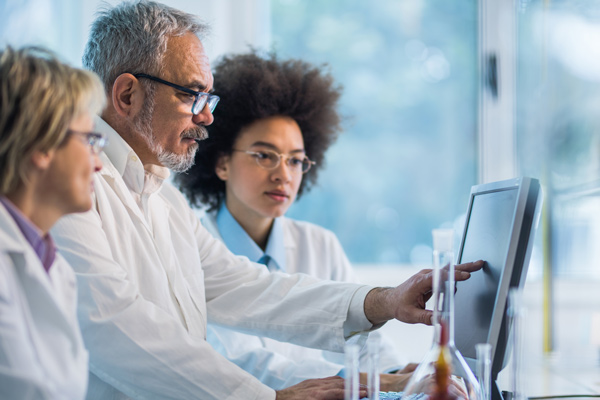 In November 2019, the American College of Medical Genetics and Genomics (ACMG) and the Clinical Genome Resource (ClinGen) released a new consensus recommendation to guide the evaluation of constitutional copy-number variants (CNVs) in the human genome. This recommendation reflects the four-year effort of their joint working group to update the existing ACMG clinical laboratory practice standards for evaluating CNVs. CNV interpretation will now leverage the same five-tier system used in sequence-variant classification: pathogenic, likely pathogenic, uncertain significance, likely benign, and benign. Harmonizing copy-number and sequence-variant terminology is important, as the identification and classification of both types of variants within a single platform is becoming more commonplace.
Genome: Unlocking Life's Code website unveils new training activity in scientific communication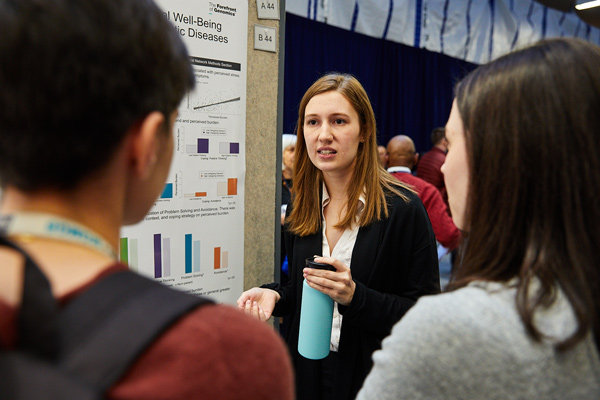 The Genome: Unlocking Life's Code website has a new feature under the "Connections" tab entitled: "Genomics: Insights." This enhancement was developed based on a recommendation from the NHGRI Strategic Planning Town Hall held at the University of Washington in the summer 2018, specifically that NHGRI should increase science communication and outreach opportunities for trainees. NHGRI's Education and Community Involvement Branchcreated "Genomics: Insights" to provide a space for trainees to develop their scientific communication skills while undergoing a quasi-peer-review process. NHGRI grantees assisted in identifying and recruiting trainees to serve on a Trainee Editorial Board, which reviews and accepts submissions for the "Genomics: Insights" site. The first set of trainee-written articles are now available.
2020 Vision for Genomics
'Genomics2020' Strategic Planning Finale Meeting Videocast – April 20 and 22, 2020 on GenomeTV Live

'Genomics2020' Strategic Plan Publication – October 2020
Learn More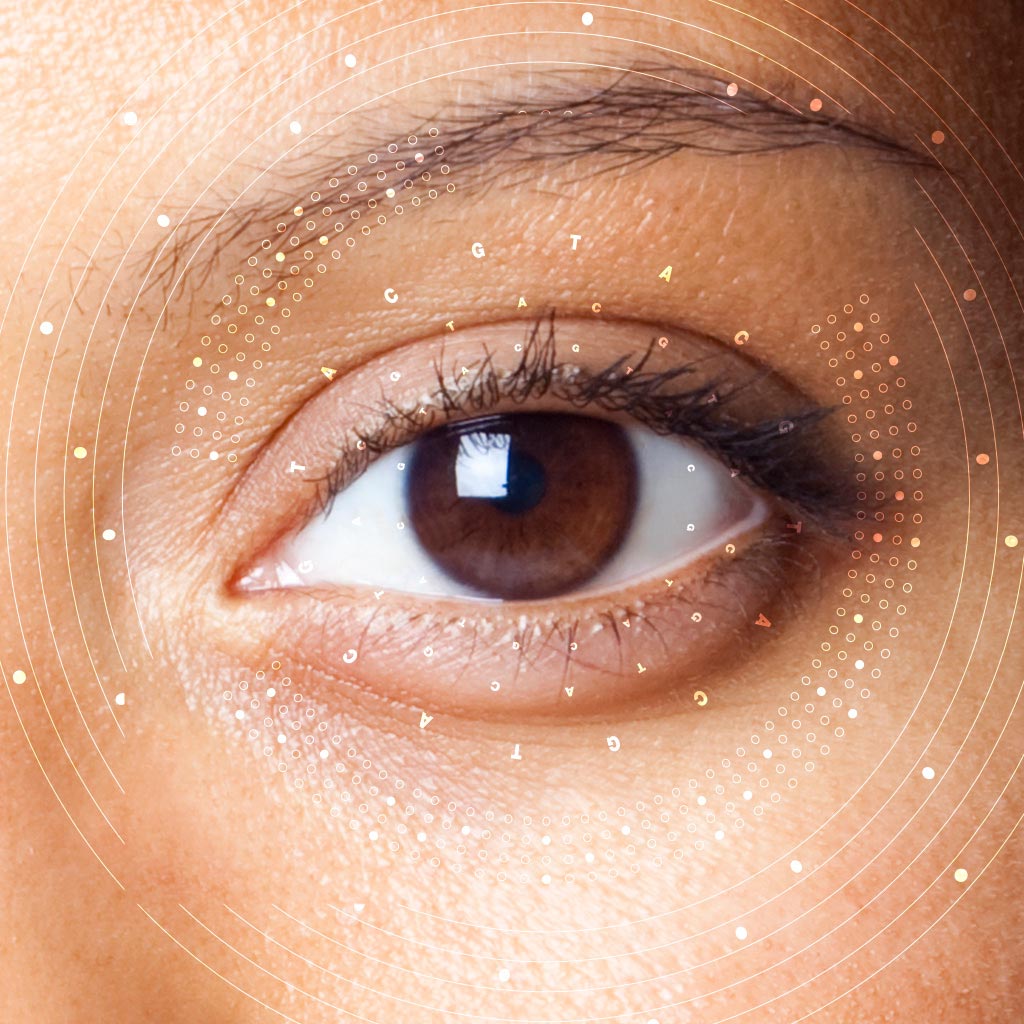 Genome: Unlocking Life's Code
Current: Jan. 17 – Apr. 12, 2020
Museum of Science & History
Jacksonville, Florida
Learn More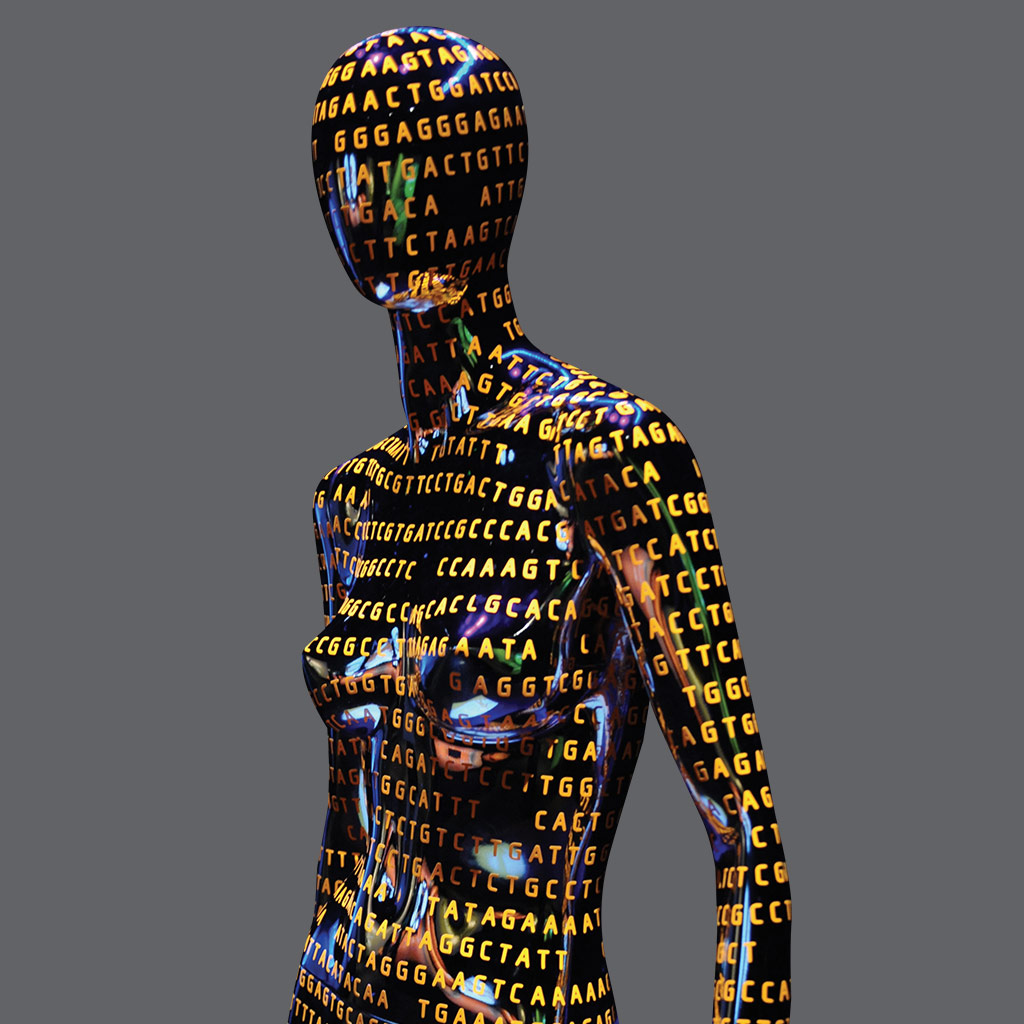 About The Genomics Landscape
A monthly update from the NHGRI Director on activities and accomplishments from the institute and the field of genomics.
Last updated: March 5, 2020