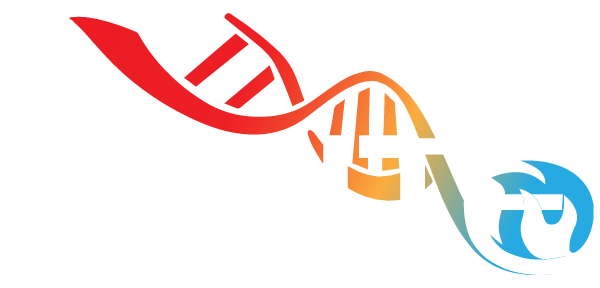 Implementing Genomics in Practice (IGNITE)
The IGNITE Consortium was created to enhance the use of genomic medicine by supporting the development of methods for incorporating genomic information into clinical care and exploration of the methods for effective implementation, diffusion and sustainability in diverse clinical settings.
Overview

Findings from the genomics field have slowly started to find applications in clinical care. The field of "genomic medicine" could potentially improve patient health and treatment strategies or better predict the likelihood of disease.

The IGNITE demonstration projects will incorporate genomic information into the electronic medical record (EMR) and provide clinical decision support (CDS) for implementation of appropriate interventions or clinical advice. The sites will work together to develop new methods and projects and disseminate their findings to the public. Dissemination of these methods and developing best practices for implementation is a key goal so that the information generated from the program will contribute to the growing knowledge base of using genomic information in patient care.

For more information, visit the IGNITE Network project website at the University of Florida.
Funding Opportunities

RFA-HG-12-006 Genomic Medicine Pilot Demonstration Projects (U01) (Expired)
Expiration Date: Jul 20, 2012

NOT-HG-12-018 Frequently Asked Question (FAQs) for RFA-HG-12-006 Genomic Medicine Pilot Demonstration Pilot Projects (U01)
Investigators

Genomic Diagnosis and Personalized Therapy for Highly Penetrant Genetic Diabetes
Principal Investigator: Toni Pollin, Ph.D., University of Maryland

Genomic Medicine Implementation: The Personalized Medicine Program (PMP)
Principal Investigator: Julie Johnson, Pharm.D., University of Florida

Indiana GENomics Implementation, an Opportunity for the UnderServed (INGENIOUS)
Principal Investigator: Todd Skaar, Ph.D., Indiana University
Co-PI: Paul Dexter, M.D., Indiana University

Genetic testing to Understand and Address Renal Disease Disparities (The GUARDD Study)
Principal Investigator: Carol Horowitz, M.P.H., M.D., Mount Sinai School of Medicine

Implementation, Adoption, and Utility of Family History in Diverse Care Settings
Principal Investigator: Geoffrey Ginsburg, M.D., Ph.D., Duke University
Co-PI: Lori Orlando, M.H.S., M.D., Duke University

Integrated, Individuals, Intelligent Prescribing (I3P)
Principal Investigator: Joshua Denny, M.D., Vanderbilt University
Co-PI: Mia Levy, M.D., Ph.D., Vanderbilt University

Administrative Coordinating Center
Principal Investigator: Geoffrey Ginsburg, MD, PhD, Duke University School of Medicine
Co-PI: Lori Orlando, M.H.S., M.D., Duke University
Network Locations

Affiliate Members

Cincinnati Children's Hospital Medical Center
H. Lee Moffitt Cancer Center & Research Institute - DeBartolo Family Personalized Medicine Institute
Kaiser Permanente Research Bank
MD Labs - Rxight Pharmacogenetics
Mission Health System - Personalized Medicine Program
Nemours Children's Health System - Nemours Children's Hospital
Nicklaus Children's Hospital - Nicklaus Children's Hospital Personalized Medicine Initiative
OneOme
St. Lukes' Mountain States - Tumor Institute
The Jackson Laboratory
The University of Alabama Birmingham
University of California, San Francisco - Center for Translational and Policy Research on Personalized Medicine (TRANSPERS)
University of Colorado - Anschutz Medical Campus
University of Illinois at Chicago - College of Pharmacy Personalized Medicine Program
University of Minnesota
University of North Carolina at Chapel Hill - Center for Pharmacogenomics and Individualized Therapy
University of Pittsburgh - School of Pharmacy Institute of Personalized Medicine
Program Staff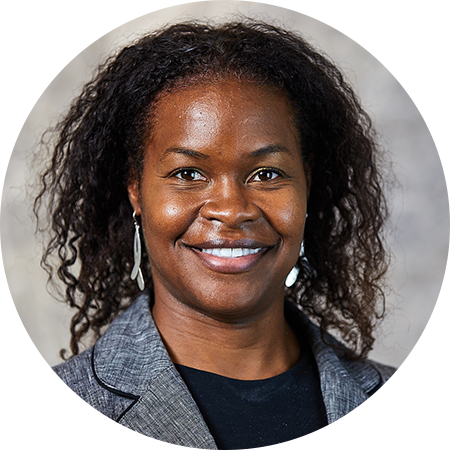 Ebony B. Madden, Ph.D.
Health Equity and Workforce Diversity Program Director
Training, Diversity and Health Equity Office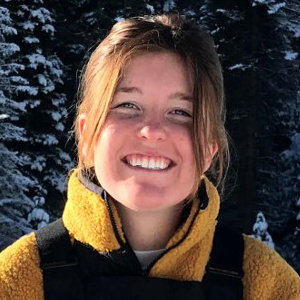 Ella Samer, B.S.
Scientific Program Analyst
Division of Genomic Medicine
Last updated: August 16, 2022