NIH ramps up research on COVID-19
Due to the current circumstance with the COVID-19 pandemic, the upcoming May meeting of the National Advisory Council on Human Genome Research (NACHGR) will be held as a videoconference rather than an in-person meeting. This is only the second time in my 10-plus years as NHGRI Director that a regularly scheduled NACHGR meeting is being held remotely. Ironically, the other instance was for my very first NACHGR meeting! There I was in my rookie year, facing my debut NACHGR meeting a mere ~10 weeks after starting as NHGRI Director – and "Snowmageddon 2010" hit the Maryland/DC area. With all local airports closed, NACHGR members could not travel to the area, forcing the February 2010 NACHGR meeting to be held by teleconference (back then, we thought "Zoom" only referred to the sound of a fast-moving car!). While the subsequent ten February NACHGR meetings have proceeded snow-free, we now face the unprecedented situation with COVID-19 and, despite the nice spring weather, the need for a remote NACHGR meeting.
With that historic preamble in mind, I am delighted to announce that the 89th meeting of the National Advisory Council for Human Genome Research will take place on May 18-19. As usual, the "Open Session" of the meeting will be publicly videocast live. Please join us via GenomeTV starting at 12:30 p.m. EST to hear updates about NHGRI and genomics research more broadly.
All the best,

NIH ramps up research on COVID-19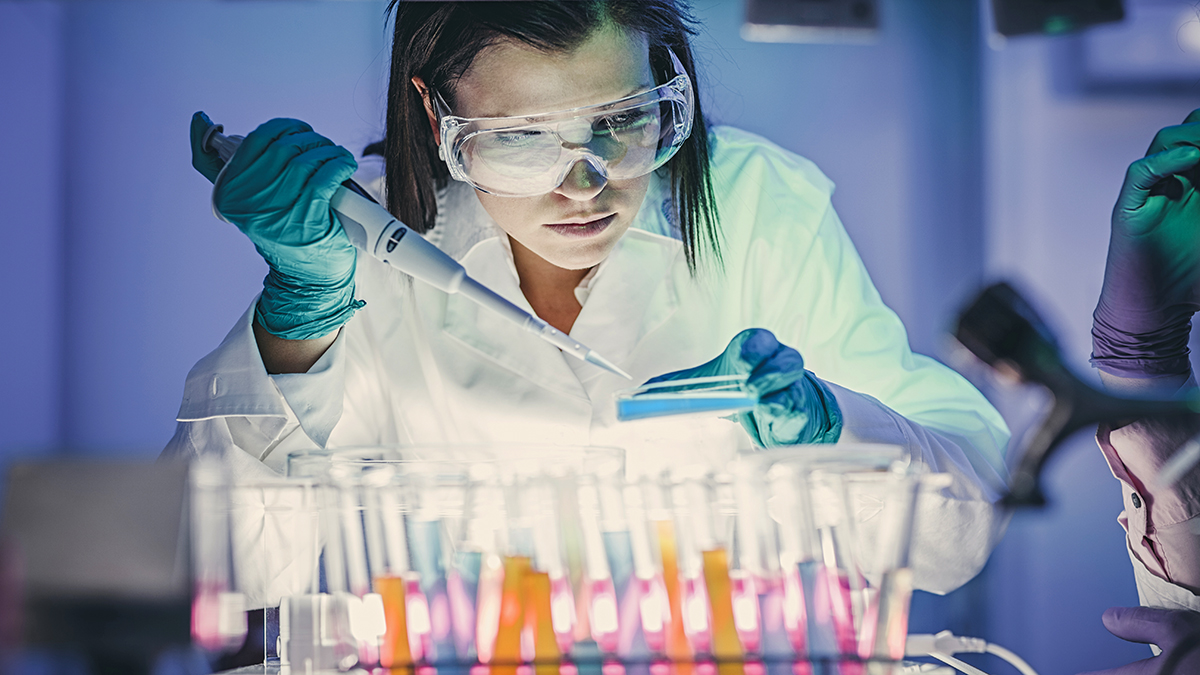 In response to the current global pandemic, NIH is aggressively tackling the biomedical research challenges associated with COVID-19. These efforts include developing programs and mechanisms to fund research grants related to COVID-19 at institutions around the country. For example, a number of NIH Institutes and Centers have issued funding opportunity announcements to solicit research proposals specific to COVID-19.
Recognizing the interest and opportunities in the genomics research community to contribute to COVID-19 research, NHGRI has issued a notice of special interest (NOSI) regarding the availability of urgent competitive revisions for research on the 2019 novel coronavirus. This NOSI invites current NHGRI grantees to submit proposals for adding research elements to their existing grants. These elements would address scientific questions of direct and immediate relevance to the COVID-19 pandemic. Applications in response to this NHGRI NOSI will be accepted through May 15, 2020.
In both the short- and long-term, genomic studies have the potential to yield valuable information that will aid efforts to prevent, diagnose, and treat COVID-19.​ For example, developing technical improvements to diagnostic testing methods and understanding the impact of genomic variation of the host (e.g., humans) on susceptibility and resistance to infection as well as disease severity will be important for managing the pandemic.
Both NHGRI extramural grantees and investigators in the Institute's Intramural Research Program are jumping in to help with the many challenges being faced with the pandemic. Some research groups are deploying their available DNA-sequencing and genotyping capabilities to perform COVID-19 diagnostic testing. Other research efforts are tackling issues related to bioethics, the use of electronic health record information, population tracking, genetic epidemiology, and the use of shared data-analysis platforms, among others. ​
One specific example is coming from the efforts of the trans-NIH Common Data Element Group, which seeks to catalog the various COVID-19 research protocols currently being used. The PhenX Toolkit (consensus measures for Phenotypes and eXposures), an NHGRI-funded program, established the web-based catalog that is hosting the information about these protocols. The overall goal of this effort is to make the research community aware of available common protocols and standardized data-collection elements, so as to avoid duplication of effort.
Last week, NIH launched the Rapid Acceleration of Diagnostics (RADx) initiative for the development and commercialization of rapid diagnostic testing technology for COVID-19. The initiative is designed to support both early innovation and advanced technologies, regardless of their stage in development, to speed them towards widespread availability. The goal is to make millions of tests per week available by the end of Summer 2020.
NIH continues to issue news related to the COVID-19 pandemic. Researchers at the National Institute of Allergy and Infectious Diseases (NIAID) and the National Institute of Biomedical Imaging and Bioengineering (NIBIB), in conjunction with contributions from the National Center for Advancing Translational Sciences (NCATS) and the National Cancer Institute (NCI), have initiated a study to quantify undetected cases of coronavirus infection. Recently, NIAID released a strategic plan detailing COVID-19 research priorities. In addition, NIH Director Francis Collins' recent blog posts include the challenge of tracking COVID-19's stealthy spread, capturing viral shedding in action and more information about the RADx initiative.
As mentioned in last month's issue of The Genomics Landscape, several government websites are available that provide relevant information about the virus and the disease it causes, such as those at the Centers for Disease Control (CDC) and NIH. For NIH grantees and applicants, a new Coronavirus Disease 2019 (COVID-19): Information for NIH Applicants and Recipients resource is now available on the NIH Grants and Funding website.
While it will take years to understand fully the biology and epidiemiology of COVID-19, the early efforts of NIH and NHGRI staff and grantees will be critically important both for capturing valuable new knowledge quickly and for developing a broad, long-term research plan for addressing this important infectious disease.
NHGRI to fund novel synthetic nucleic acid technology development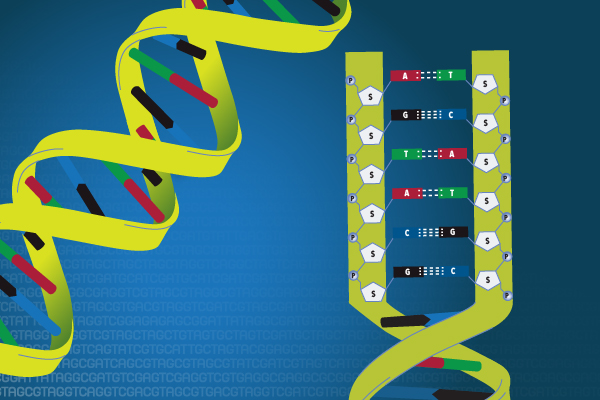 NHGRI is expanding its Genome Technology Program to include two new components that will support investigators developing novel synthetic nucleic acid technologies and a coordinating center, respectively. New funding opportunity announcements (FOAs) with an initial due date of June 24, 2020 have now been published. The first component, the Novel Synthetic Nucleic Acid Technology Development FOA, is soliciting applications (R01s, R21s, and R43/44s) to develop technologies that will enable substantive improvements in the synthesis of nucleic acids. The goal is to improve the quality, capabilities, and efficiency of nucleic acid synthesis and synthetic constructs at reasonable and decreased costs. The goal of the NHGRI Technology Development Coordinating Center, the second component, is to enhance integration among components of the Genome Technology Program. The Coordinating Center will be responsible for facilitating collaborations, disseminating program advances, and promoting standards in genomic technologies.
Create your own Genome: Unlocking Life's Code exhibition with do-it-yourself toolkit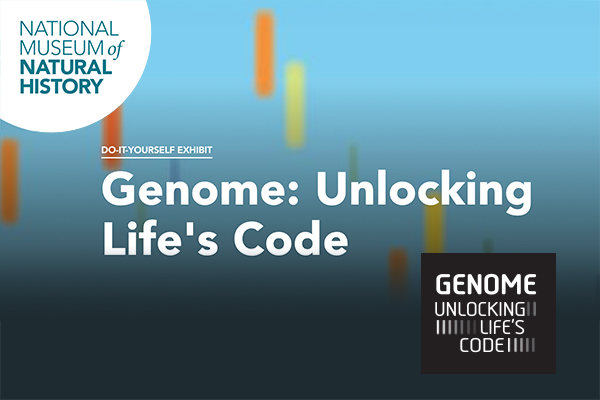 Interested individuals can now bring elements of the Genome: Unlocking Life's Code exhibition to their community with the DiY Genome: Unlocking Life's Code exhibition toolkit created by the Smithsonian's National Museum of Natural History (NMNH) and NHGRI. The toolkit's print-on-demand graphic panels and media pieces highlight features of the exhibition related to the human genome, traits, genetic risks, genome editing and other relevant topics. The resulting panels are designed to fit into various types of spaces – schools, community centers, libraries, cafés, hospitals, transit hubs, museums, science centers, and other venues. This new capability offers a great way to teach and learn about genomics! For more information, please contact NMNH-ExhibitsDIY@si.edu or visit the NMNH website.
NHGRI hosts virtual SXSW panels on genomics and society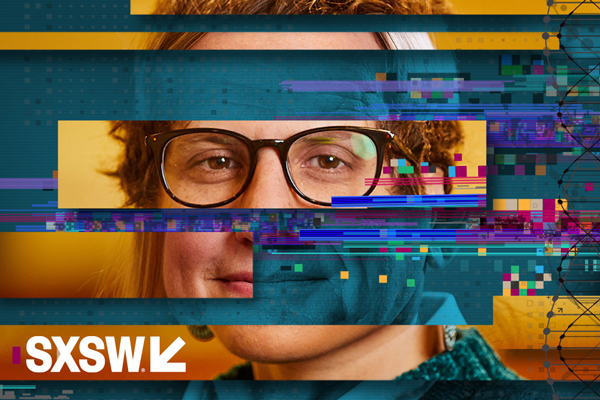 Although the highly acclaimed South by South West (SXSW) conference was cancelled due to the COVID-19 pandemic, NHGRI is organizing two virtual SXSW panels in an effort to create an online experience for interested viewers. The first will be a Facebook live event entitled "Why am I Irish yesterday and Italian today?" – which will be held on May 13 at 3 p.m. EST. This panel will showcase NHGRI experts discussing how ancestry plays a major role in building our identity as individuals and the emerging ways in which a genetic ancestry test can change how we see ourselves. After the event, a recorded video will be uploaded to the NHGRI website and GenomeTV. The second panel, entitled "Creating a Space for Genomics in all Classrooms," was held (and video recorded) on May 4. This hour-long session involved community and education outreach specialists discussing the importance of genomics education and how cutting-edge science should have a space in all classrooms and within all communities. That video is available here.
About The Genomics Landscape
A monthly update from the NHGRI Director on activities and accomplishments from the institute and the field of genomics.
Last updated: May 8, 2020