The Clinical Genome (ClinGen) Resource
ClinGen collects phenotypic and clinical information on variants across the genome, develop a consensus approach to identify clinically relevant genetic variants, and disseminate information about the variants to researchers and clinicians. The resource will advance genomics in clinical care and improve our understanding of phenotypic and functional effects of genetic variants and their clinical value.
Background

Medical and research centers are increasingly sequencing exomes or whole genomes of patients. However, identifying sequence variants relevant to disease is difficult. As a result, information on few genomic variants is used in clinical practice. One factor that limits the clinical use of variant information is the lack of an openly accessible knowledge base that captures genetic variants, their phenotypic and functional effects, and other clinical information

ClinGen investigators are developing standard approaches for sharing genomic and phenotypic data provided by clinicians, researchers, and patients through centralized databases, such as ClinVar, and are working to standardize the clinical annotation and interpretation of genomic variants. Working groups are implementing evidence-based expert consensus methods to curate the clinical validity and medical actionability of genes and variants. Experts in the areas of cardiovascular disease, pharmacogenomics, hereditary (germline) cancer, somatic cancer, and inborn errors of metabolism have been brought together to assist in these curation efforts. ClinGen also aims to develop machine-learning algorithms to improve the throughput of variant interpretation and to improve understanding of variation in diverse populations as it relates to interpreting genetic test results. Lastly, ClinGen will disseminate the collective knowledge and resources for unrestricted use in the community and for use in EHR ecosystems.

Goals of ClinGen

Share genomic and phenotypic data between clinicians, researchers, and patients through centralized and federated databases for clinical and research use.
Develop and implement standards to support clinical annotation and interpretation of genes and variants.
Develop data standards, software infrastructure and computational approaches to enable curation at scale and facilitate integration into healthcare delivery.
Enhance and accelerate expert review of the clinical relevance of genes and variants.
Disseminate and integrate ClinGen knowledge and resources to the broader community.
Participants

The following groups are receiving grants:

Heidi L. Rehm, Broad Institute; David H. Ledbetter and Christa L. Martin, Geisinger Health System
A primary focus of this group is advocating for and facilitating submission of clinical-grade variant interpretations into NCBI's publicly available ClinVar database. This group works with clinical laboratories, patients and advocacy groups (through their GenomeConnect registry),and other stakeholders in the medical genetics community to advance clinical data sharing. Additionally, this group is focused on gene and variant curation through expert panels within the hearing loss, neurodevelopmental, RASopathy and skeletal dysplasia clinical domains as well as resolving differences in variant interpretation working directly with clinical laboratories. The Broad/Geisinger grant is also leading efforts to update the copy number and sequence variant interpretation guidelines in collaboration with ACMG. This group also co-chairs the Data Platform WG along with the other ClinGen groups, working towards standardization and sharing of genomic data, evidence and clinical assertions of genes and variants.


Jonathan S. Berg, University of North Carolina Chapel Hill; Marc Williams, Geisinger Health System; Michael S. Watson, American College of Medical Genetics and Genomics; Katrina Goddard, Kaiser Permanente.
This group is defining categories of clinical relevance and medical actionability for genes and variants. They have organized clinical domain working groups with experts in hereditary (germline) cancer, somatic cancer, cardiovascular disease, inborn errors of metabolism, neuromuscular disorders, hemostasis and thrombosis, and ophthalmology to focus on evaluating variants for clinical relevance.


Thomas Montine, Stanford University and Sharon E. Plon, Baylor College of Medicine
This group is working closely with the other grants to develop a series of web-accessible tools and robust curation interfaces to support the ClinGen gene curation, actionability and variant curation per the ACMG/AMP guideline activities. The Stanford and Baylor teams work with various stakeholders to routinely update the software with features that streamline and improve curation workflows that adhere to data privacy standards. In addition to the curation interfaces, other tools include the ClinGen Allele Registry, Linked Data Hub, and the Evidence Repository to display structured evidence. This team also supports clinical domain working groups in hereditary (germline) cancer, somatic cancer, and cardiovascular disease. Finally, they support efforts to establish standards in the use of ancestry and diversity information in clinical genomics and complex (eg. polygenic) disease score reporting.


The following individuals are part of the External Scientific Panel:

Rex Chisholm, Northwestern University - Chair
Debra Leonard, University of Vermont
John Carpten, Translational Genomics Research Institute
Holly Peay, Parent Project Muscular Dystrophy
Peter Tarczy-Hornoch, University of Washington
Richard Sharp, Cleveland Clinic
Georgia L. Weisner, Vanderbilt University Medical Center
Select Working Groups

Working Group

Chairs

Description

Adam Buchanan
Katrina Goddard

Identify those human genes that, when significantly altered,
confer a high risk of serious disease that could be prevented or mitigated if the risk were known

Jessica E. Hunter, Bradford Powell

Identify those human genes that, when significantly altered,
confer a high risk of serious disease that could be prevented or mitigated if the risk were known

Alice Popejoy,
Kelly Ormond

Investigate how ancestry information is used in clinical genomics and provide guidance for the community about how best to use race, ancestry, and genomics in a way that is scientifically rigorous and ethically responsible

Jonathan Berg
Sharon Plon
Heidi Rehm

Enlist representatives from community-organized efforts to implement standardized protocols for gene or sequence variant specific annotations of genes related to the specific disease domain


Adam Buchanan,
Miranda Hallquist,
Kelly Ormond

Develop communication strategies for genetic testing consent and disclosure discussions to improve access to genetic information while maintaining quality patient care

Katrina Goddard,
Genevieve Wojcik

Define common language for describing complex risk scores and methodology, create guidelines for assessing the quality of complex risk scores in the literature, and provide guidance on complex risk score methodology

Larry Babb,
Aleks Milosavljevic,
Helio Costa

Establish sustainable improvements to realize an integrated system of products greater than the sum of its parts

Danielle Azzariti,
Lisa Kurtz,
Erin Riggs

Foster community engagement in all aspects of ClinGen through education, outreach, training, and resource development

Jonathan Berg
Christa Martin

Develop evidence-based methods for evaluating gene-disease associations to support gene curation activities across
ClinGen

Christa Martin
Sharon Plon
Heidi Rehm

Develop variant classification and curation standards and facilitate the submission of sequence and structural variants to ClinVar

Leslie Biesecker
Steven Harrison

Support the refinement and evolution of the ACMG/AMP Interpreting Sequence Variant Guidelines to develop quantitative approaches to variant interpretation
Tools and Resources

| | |
| --- | --- |
| Resource | Description |
| | ClinGen's online patient registry that securely shares genetic and health information |
| | Search interface that provides unique variant identifiers programmatically (via APIs). |
| | The ClinGen variant curation process combines clinical, genetic, population, and functional evidence with expert review to classify variants into 1 of 5 categories according to the ACMG guidelines . |
| | To enable wide application of the ACMG/AMP and similar guidelines and the development of collective knowledge by the community, ClinGen has developed the ClinGen Pathogenicity Calculator. |
| | The ClinGen gene curation process combines an appraisal of genetic and experimental data in the scientific literature with expert review to classify gene-disease pairs into 1 of 6 categories according to ClinGen's Gene-Disease Clinical Validity Classification framework. |
| | ClinGen Actionability Working Group aims to identify those human genes that, when significantly altered, confer a high risk of serious disease that could be prevented or mitigated if the risk were known. |
| | The ClinGen Data Exchange is a comprised of the platform, data models and tools that enable an environment of standardized exchange of genomic knowledge. |
ClinGen and ClinVar Partnership

ClinVar and ClinGen, two NIH-based efforts, have formed a critical partnership to improve our knowledge of clinically relevant genomic variation. This partnership includes significant efforts in data sharing, data archiving, and collaborative curation to characterize and disseminate the clinical relevance of genomic variation. ClinGen relies on ClinVar as a source for existing data on variants, which are submitted to ClinVar from diverse sources. ClinGen Expert Panels review the data on these variants and submit their standardized interpretations to ClinVar as expert-reviewed records.
Program Staff
NHGRI Program Directors
NHGRI Program Analysts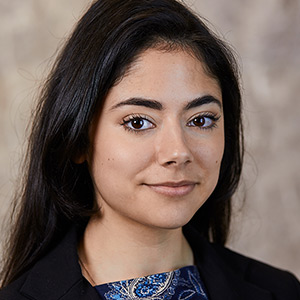 Natalie Pino
Scientific Program Analyst
Division of Genome Sciences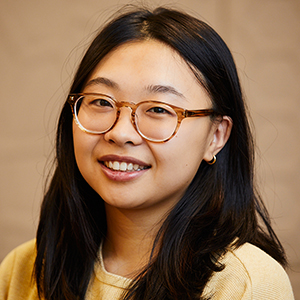 Julie Kim
Scientific Program Analyst
Division of Genome Sciences
Other Institutes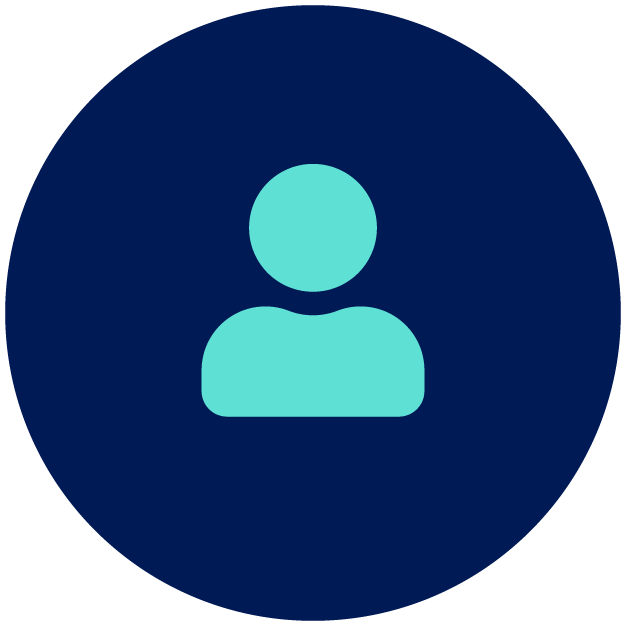 Danuta Krotoski, Ph.D.
Program Director
Eunice Kennedy Shriver National Institute of Child Health and Human Development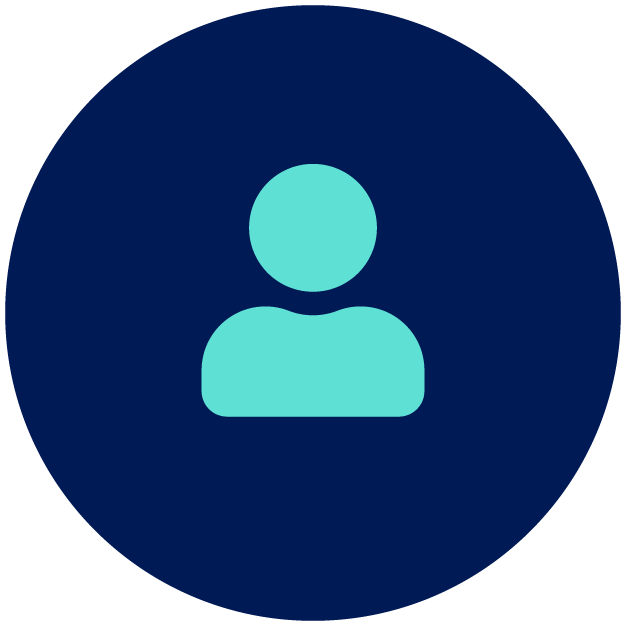 Andrew N. Freedman, Ph.D.
Chief
Clinical and Translational Epidemiology Branch, National Cancer Institute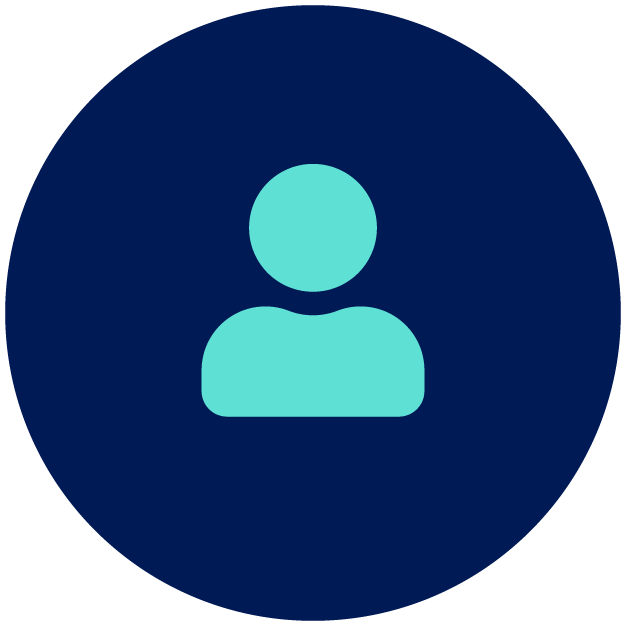 Kelly K. Filipski, Ph.D., M.P.H.
Program Director
Clinical and Translational Epidemiology Branch, National Cancer Institute
Last updated: January 27, 2020