NHGRI completes phase 3 of ENCODE project, revealing critical details about the genome
As the summer heat bears down on the country and the battle against the COVID-19 pandemic continues, I hope that you, your family, and your friends and colleagues remain safe and healthy. Like most institutions, NHGRI is dealing with the many complexities brought about by the ongoing pandemic, as we continue pursuing our mission while facing numerous challenges at both work and home. Each news cycle brings reminders about the importance of science and its critical role in society, and NHGRI remains more committed than ever to facilitating the use of genomics for addressing all threats to human health – infectious or otherwise.  
Through various communications, NHGRI continues its drumbeat about an important upcoming historical milestone for genomics: the 30th anniversary of the launch of the Human Genome Project in October 2020. To amplify that drumbeat, the NHGRI History of Genomics Program continues to showcase oral history interviews with prominent genomicists – specifically, one per week leading up to the 30th anniversary in October 2020. Please check out the latest oral histories by Ewan Birney, Alan Guttmacher, Eric Lander, Richard Gibbs, and Bob Cook-Deegan. The highlight of NHGRI's efforts to commemorate this 30th anniversary will be the publication of the 2020 NHGRI Strategic Vision in late October (more details to come…).

NHGRI completes phase 3 of ENCODE project, revealing critical details about the genome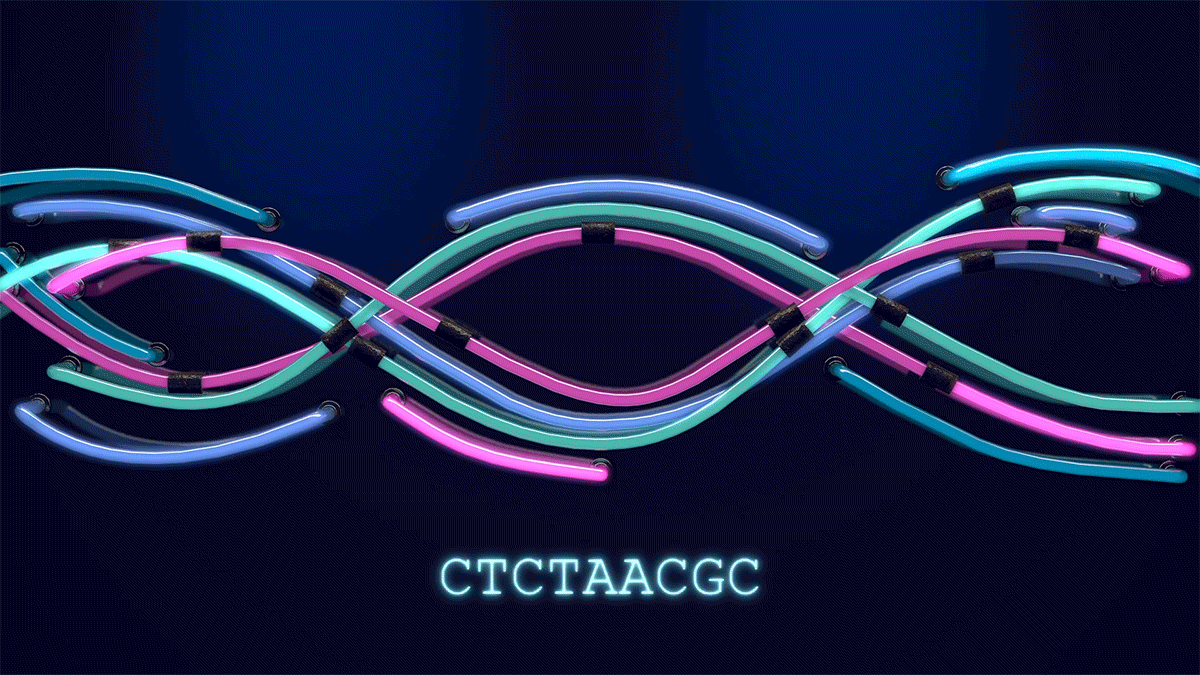 The Encyclopedia of DNA Elements (ENCODE) project is an international collaboration involving NHGRI-funded research groups. ENCODE's public research consortium aims to identify all functional elements in the human and mouse genomes. The project recently reported the findings from its phase 3 in a flagship paper in the journal Natureand 14 additional papers in peer-reviewed journals.
The efforts of ENCODE 3 reveal the most extensive catalog to date of candidate functional elements that may regulate the genes in the human and mouse genomes. Much of the work focused on DNA regions called cis-regulatory elements, which act as "switches" to regulate gene transcription. The ENCODE findings point to millions of candidate switches in the human and mouse genomes that appear to regulate when and where genes are turned on. The researchers also created a new registry that assigns many of these switches to biological categories and developed new visualization tools for using ENCODE's large datasets. The latter provides a web interface, called SCREEN (for Search Candidate cis-Regulatory Elements by ENCODE), that allows users to visualize the ENCODE 3 data and acquire information about the catalogued candidate functional elements.
Having performed nearly 6,000 experiments – 4,834 for the human genome and 1,158 for the mouse genome – ENCODE was able to develop an updated and much-improved genomic encyclopedia, expanding its provision of critical details about the encoded genes and their potential regulators. These many experiments provide new insights into the DNA modifications that influence genome function, the proteins that bind to DNA, and how RNA molecules interact to regulate gene expression. The results reported in the ENCODE 3 publications also help to explain how genomic variation outside of protein-coding regions can influence gene expression.
The ENCODE Project began in 2003, shortly after the completion of the Human Genome Project, as an international collaborative research effort. The ENCODE Pilot Project (ENCODE 1) focused on 1% of the human genome. ENCODE 2 and ENCODE 3 later conducted whole-genome analyses on the human and mouse genomes; a parallel effort was devoted to whole-genome analyses of the C. elegans and D. melanogaster genomes by the modENCODE Project. Recognizing the need for new approaches, methods, and technologies to achieve the goals of ENCODE, NHGRI has also funded four rounds of technology development research since 2003, with several of the developed technologies then incorporated into subsequent phases of ENCODE data production and analysis. In all its phases, data sharing and information dissemination have been high priorities – success in these efforts is reflected by the greater than 2,000 publications from non-ENCODE researchers who have to date used ENCODE data for their studies.
ENCODE researchers believe that new insights about the molecular mechanisms that choreograph genomes function will continually help to advance our understanding of genomic basis of human traits and diseases. With the success of the first three phases of ENCODE and the recognition that additional work was needed to complete and understand the growing catalog of candidate gene-regulatory elements, NHGRI funded the fourth phase of ENCODE (ENCODE 4) in February 2017. A key new component of ENCODE 4 is a set of in-depth functional studies investigating the biological roles of these potential regulatory elements. The anticipated results should enrich the value of ENCODE data and inform the strengths and limitations of the approaches being used to create the catalog.
Researchers complete first gap-free human X chromosome sequence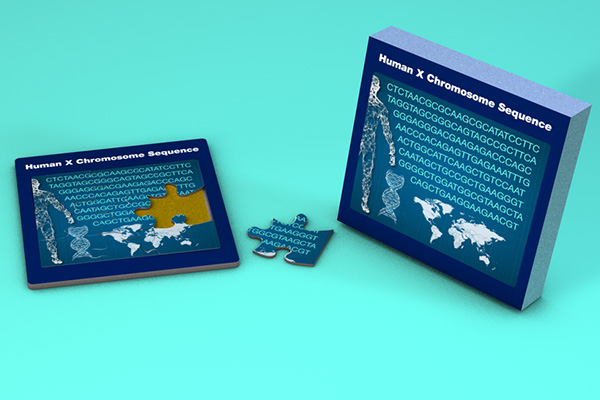 In July, researchers at NHGRI and their collaborators reported the first gapless sequence of the human X chromosome, the first truly complete human chromosome sequence. The study, published in the journal Nature, was co-led by Adam Phillippy, Ph.D., NHGRI senior investigator, and Karen Miga, Ph.D., a research scientist at University of California, Santa Cruz, who was funded by NHGRI for this work. Due to technological limitations, the human genome sequence generated by the Human Genome Project has gaps that need to be filled in over time. Recent developments in nanopore DNA sequencing and data analysis have now enabled researchers to assemble long repeating DNA regions that were previously difficult to analyze. In a video, Dr. Phillippy answers questions about the significance of this accomplishment. Drs. Phillippy and Miga co-founded the Telomere-to-Telomere Consortium, a group of genome researchers who aim to fill in the remaining gaps in the human genome sequence.
NHGRI providing $75 million to improve the use of genomics for disease risk assessment and management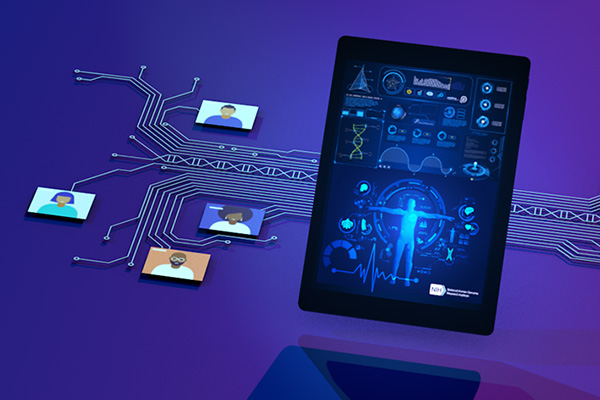 NHGRI recently announced the provision of $75 million in funding over five years for the Electronic Medical Records and Genomics (eMERGE) Genomic Risk Assessment and Management Network. The funds, awarded to 10 sites nationwide, are aimed to improve genomic risk assessment for use in clinical care. The network will establish protocols and methodologies for measuring and applying genomic risk information in diverse populations. Approximately $61 million will be distributed among four clinical and six "enhanced diversity" clinical sites, with $13.4 million supporting a coordinating center for the project. The eMERGE Network will investigate ways to incorporate clinical data that are currently not consistently used for disease-risk assessment (particularly when focused on "polygenic risk scores"), such as age, body-mass index, and smoking. The network will also continue to improve electronic clinical decision support by assisting in the implementation of computer-based programs that analyze electronic health records and issue prompts for healthcare providers.
Videos available from the ELSI Virtual Forum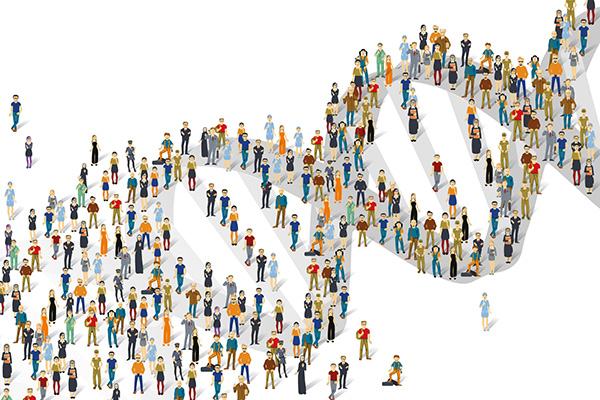 Videos of the presentations at the June 15-16 ELSI Virtual Forum are now available for viewing. Featured talks and panels covered cutting-edge topics such as polygenic risk scores, behavior, human identity, gene editing, history of eugenics, artificial intelligence, precision medicine, collaborating with indigenous communities, and DNA forensics. The Forum attracted over 1,000 registrants from 250 institutions across 46 countries. Planning is underway for the 5thELSI Congress, which was postponed to at least 2021. Further details regarding the 5th ELSI Congress will be posted here, once available.
ICDA recommendations aim to propel understanding and treatment of common diseases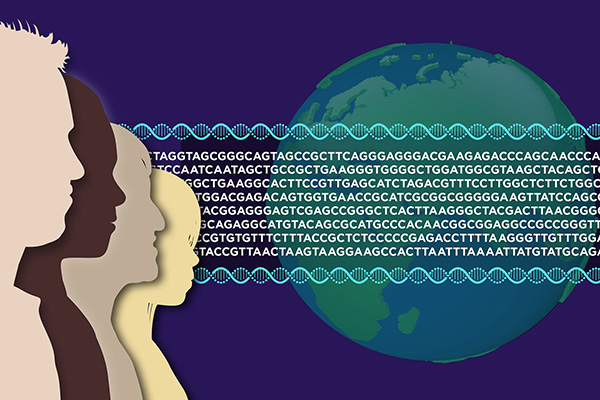 Recently, the International Common Disease Alliance (ICDA) released their recommendations and white paper outlining key projects, platforms, and resources for overcoming barriers in human genetics. The ICDA aims to "improve prevention, diagnosis, and treatment of common diseases by accelerating discovery from genetic maps to biological mechanisms to physiology and medicine, to benefit people around the world." The documents were developed by the 35-member Organizing Committee and 60 additional working group participants, incorporating suggestions made by over 300 members of the ICDA community. The ICDA next plans to work with an international community of scientists and other stakeholders to facilitate implementation of efforts to advance the use of genomics in common disease research, an area of great interest to NHGRI and other NIH Institutes and Centers.
Developmental Genotype-Tissue Expression (dGTEx) Project to study gene expression in early human development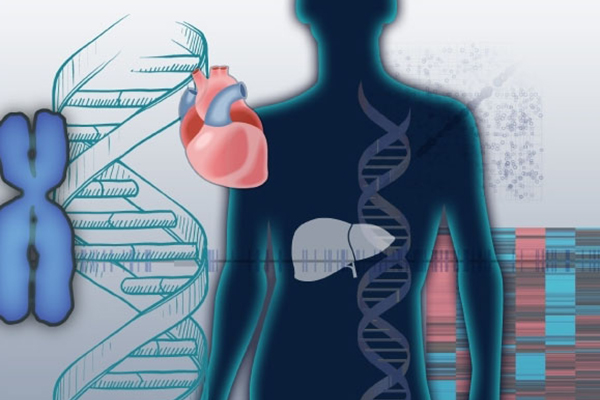 NHGRI and the Eunice Kennedy Shriver National Institute of Child Health and Human Development (NICHD) are collaborating to support a new initiative, the Developmental Genotype-Tissue Expression (dGTEx) Project. The goal of dGTEx is to establish a resource database and associated tissue bank for studying gene-expression patterns in reference neonatal, pediatric, and adolescent tissues and to make this resource broadly available. Researchers can apply to two companion Requests for Applications (RFAs) for the Laboratory, Data Analysis, and Coordinating Center (LDACC) and the Pediatric Biospecimen Procurement Center (BPC), respectively. Recognizing that genes are turned on and off at different times during human development, these developmentally coordinated changes in gene expression are under-studied but are believed to be important in health and disease. The dGTEx resource is expected to produce and provide valuable data about gene expression across a wide range of human tissues throughout development, thereby aiding the interpretation of genome-wide association studies (GWAS) and other genomic research projects.
NINR appoints new director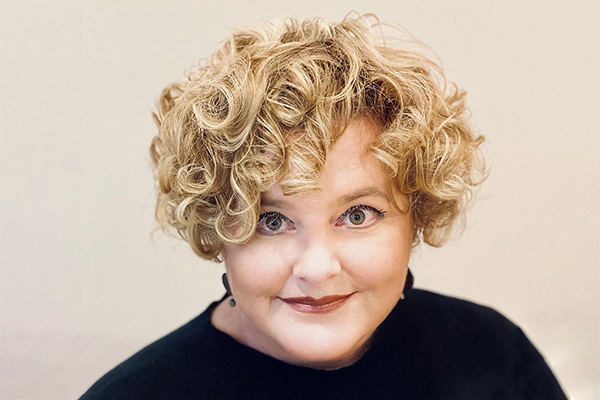 Shannon Zenk, Ph.D., M.P.H., R.N., F.A.A.N. has been selected as the new director of NIH's National Institute of Nursing Research (NINR). Dr. Zenk, a registered nurse and leading nurse researcher, is currently Nursing Collegiate Professor in the Department of Population Health Nursing Science at the University of Illinois at Chicago (UIC) College of Nursing and a fellow at the UIC Institute for Health Research and Policy. NINR supports and conducts basic and clinical research that spans and integrates the behavioral and biological sciences as well as develops the scientific basis for clinical practice. As NINR director, Dr. Zenk will oversee NINR's annual budget of nearly $170 million, the large majority of which supports extramural research at institutions across the country. Dr. Zenk's own research focuses on social inequities and health, with a goal of identifying effective, multi-level approaches to improve health and eliminate racial/ethnic and socioeconomic health disparities. Her research includes studies of urban food environments, community health solutions, and veterans' health. She is expected to begin her new role as the NINR director in late fall.
About The Genomics Landscape
A monthly update from the NHGRI Director on activities and accomplishments from the institute and the field of genomics.
Last updated: August 6, 2020