Biden administration features strong ties to NIH, genomics, and biomedical research
Spring is here, and with it comes many opportunities to engage in areas related to genomics and the biomedical research enterprise.
Recently, NIH and the Scientific Workforce Diversity (SWD) office announced details about the 2021 Future Research Leaders Conference (FRLC), an excellent career development opportunity for talented, early-career scientists interested in pursuing careers at NIH's Intramural Research Program (IRP). The selected participants will join a distinguished group of Future Research Leaders (FRLs) for a two-day virtual conference on June 29-30. The FRLC application portal is now open, and applications are due Monday, May 10, at 12 p.m. ET.
The 93rd meeting of the National Advisory Council for Human Genome Research will take place on May 17-18. As usual, the "Open Session" of that meeting will be videocast live on Monday, May 17. Please join us via GenomeTV starting at 11:30 a.m. ET to hear updates about NHGRI and genomics research more broadly.
I am also pleased to announce that the full schedule for the "Bold Prediction for Human Genomics by 2030" seminar series has been finalized. Each session features two speakers who use a specific bold prediction from the 2020 NHGRI Strategic Vision as an aspirational theme for their talk, highlighting their own research in the context of that theme and speculating about the next decade in that area. The talks are followed by a moderated question-and-answer session. All seminars are open to the public and recorded for later viewing on GenomeTV. The next seminar will occur on Tuesday, May 25, at 3 p.m. ET. Registration for each event will be available on the series webpage one month in advance.
Finally, I encourage you to watch the documentary film "Picture a Scientist," which aired last month on PBS. This 2020 selection from the Tribeca Film Festival spotlights three female researchers who are reshaping the culture of science for women. In addition to recounting experiences of harassment and institutional discrimination, these empowering women offer new perspectives for making the sciences more diverse and equitable for all. 
All the best,
Biden administration features strong ties to NIH, genomics and biomedical research
With each new presidential administration, thousands of politically appointed positions are filled with an array of people to help run the federal government. The Biden administration has been busy recruiting and vetting candidates for various positions, some of which will advise the president on matters related to science. It is particularly gratifying to see that a number of such individuals with strong ties to NHGRI have been nominated and/or appointed to serve on the White House Science Team.
Francis Collins, M.D., Ph.D., will continue in his role as NIH director, a position that he has held since 2009. Prior to that position Dr. Collins was NHGRI director from 1993-2008; meanwhile, he continues to lead his own vibrant research group within the NHGRI Intramural Research Program. He is a physician-geneticist noted for his landmark discoveries of disease genes and his leadership of the international Human Genome Project. Dr. Collins is the only presidentially appointed NIH director to serve in more than one administration.
Eric Lander, D.Phil., has been nominated as President Biden's science advisor and director of the White House Office of Science and Technology Policy (OSTP). President Biden is elevating the role of science within his administration by designating the presidential science advisor as a member of the cabinet for the first time in history. Dr. Lander is president and founding director of the Broad Institute of MIT and Harvard. He was a principal leader of the international Human Genome Project and a long-time NHGRI grantee.
Alondra Nelson, Ph.D., will serve as OSTP deputy director for science and society. A scholar of science, technology, medicine, and social inequality, Dr. Nelson is the Harold F. Linder Professor at the Institute for Advanced Study, an independent research center in Princeton, New Jersey. Dr. Nelson is a former member of the NHGRI Genomics and Society Working Group of the National Advisory Council for Human Genome Research (NACHGR). She will be the first person in this OSTP role, which brings social science expertise explicitly into the work of federal science and technology strategy and policy.
A number of NIH staff are joining OSTP to work with these leaders, either on an interim or longer-term basis. Among them are NIH Associate Deputy Director Tara Schwetz, Ph.D., and NIH Associate Director for Science Policy Carrie Wolinetz, Ph.D. Congress established OSTP in 1976 to advise the president on the scientific, engineering, and technological aspects of the economy, national security, homeland security, health, foreign relations, and the environment. NHGRI Senior Investigator Julie Segre, Ph.D., has been named assistant director of health and life sciences at OSTP to work on pandemic preparedness, amongst other areas.
Earlier this year, the Biden administration demonstrated their genuine interest in NIH and our mission, with several prominent people visiting NIH (in person or virtually) within a few weeks of the inauguration. On January 26, Vice President Kamala Harris and Second Gentleman Doug Emhoff came to the NIH to talk with researchers and to receive second doses of the Moderna COVID-19 vaccine at the NIH Clinical Center. On February 3, First Lady Jill Biden, Ph.D., paid a virtual visit to NIH on the eve of World Cancer Day to discuss recent advances in fighting cancer. On February 11, President Joe Biden came to NIH to tour the Vaccine Research Center, learn about recent NIH progress against COVID-19, and give a speech about the current situation with the COVID-19 pandemic.
Both President Biden and First Lady Jill Biden have previously shown that promoting cancer research is a top priority, establishing the Beau Biden Cancer Moonshot (a federal program launched in 2016 to increase the pace of cancer discovery) and the Biden Cancer Initiative (a private charity formed in 2017 to increase collaboration between companies and organizations conducting relevant research).
With such strong connections to NIH, genomics, and scientific research, the Biden administration seems poised to foster a productive era for biomedical discoveries.
NHGRI launches "Genomics in the Media" series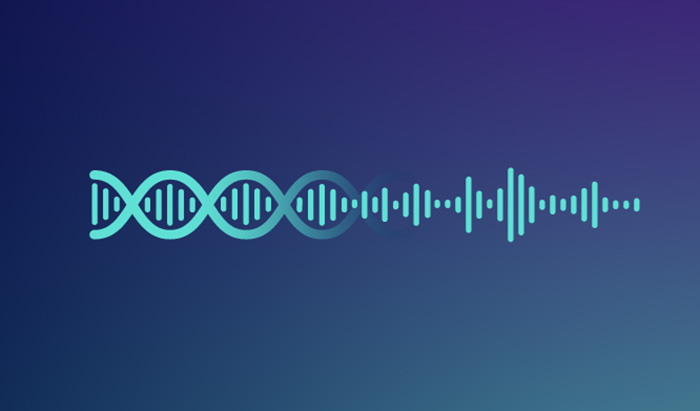 The COVID-19 pandemic has led researchers and science communicators to explore new avenues for sharing critical health information in an ever-changing media landscape. Given how intricately linked genomics is to society, industry, and healthcare, clear and concise communication and engagement with the public is of vital importance. NHGRI will host its first Genomics in the Media virtual lecture series, which will feature innovative trailblazers in the fields of genomics and science communication. The first session will take place on Thursday, May 20, at 5:30 p.m. ET.
Vertebrate Genomes Project unveils cornucopia of genome sequences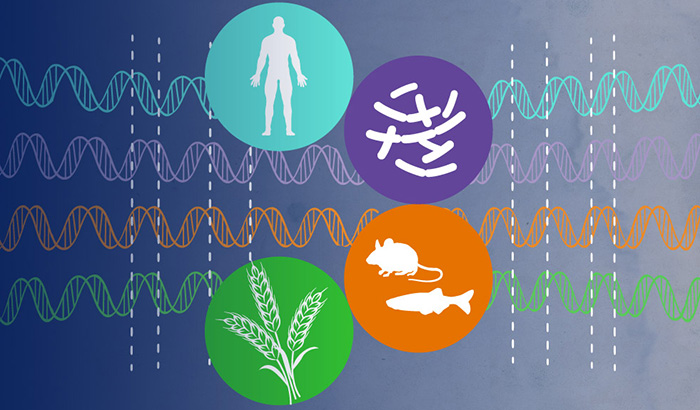 The Vertebrate Genomes Project (VGP), which is part of the Genome 10K project, has produced its first set of 16 high-quality reference vertebrate genome sequences, including those of platypus, echidna, bats, and more. The VGP's mission is "to generate near error-free and complete genome assemblies of all living vertebrate species." By comparing genome characteristics that define different organisms, researchers can pinpoint regions of similarity and difference that provide insights into fundamental questions in human biology and disease. Researchers in the NHGRI Intramural Research Program led the informatics component of the studies. The generation of these reference genome sequences sets the stage for further research in comparative genomics, conservation biology, and health research.
Genomic Medicine XIII meeting showcases clinical genomic informatics research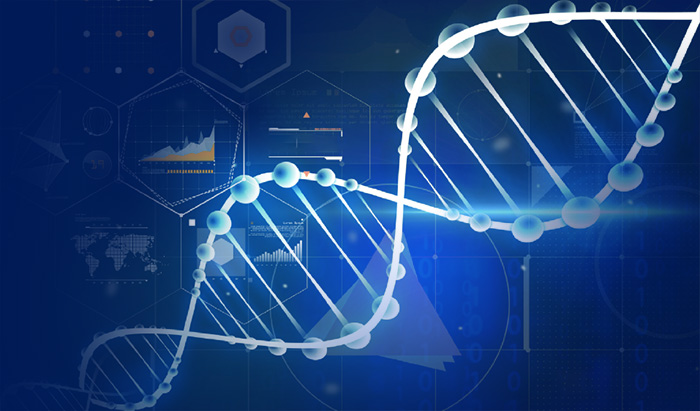 The video, presentations, and meeting report of the "Genomic Medicine XIII: Developing a Clinical Genomic Informatics Research Agenda" meeting are now available. The goal of the meeting was to develop a research strategy for the use of genomic-based clinical informatics resources to improve the detection, treatment, and reporting of genetic disorders in clinical settings. Meeting sessions defined the current status of genomic-based clinical informatics resources and related knowledge gaps; determined facilitators and barriers that affect the development and deployment of genomic-based clinical informatics resources and research needed to address them; and identified research needed to improve how genomic-based clinical informatics resources impact the patient and clinician decision-making processes.
Ask Dr. Genome on Twitter brings NHGRI research to the public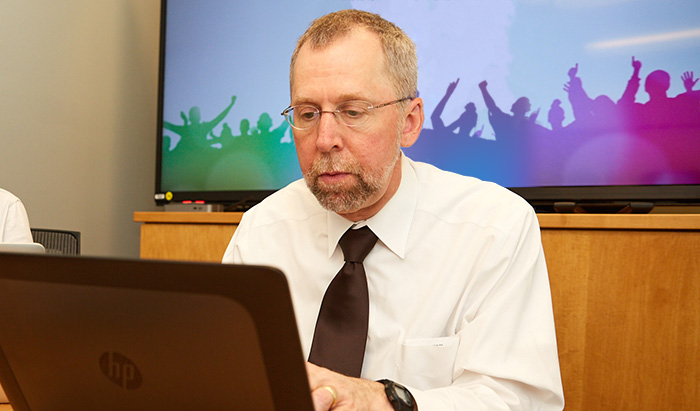 NHGRI director Dr. Eric Green regularly hosts a Twitter Q&A called Ask Dr. Genome, which includes special guests from the NHGRI community who answer questions about genomics. This forum provides a way to engage with members of the public, such as students, educators, and science-curious Twitter followers, who want to know more about a particular genomics topic. In May, Dr. Green will be joined by Lucia Hindorff, Ph.D., M.P.H., and Erin Ramos, Ph.D., M.P.H., to discuss polygenic risk scores and their potential impacts and benefits on healthcare. The Q&A will be held live on Friday, May 21, at 2 p.m. ET. Follow Dr. Green (@NHGRI_Director) and send your questions before and during the Q&A session using #AskDrGenome on Twitter.
NHGRI's "The Human Pangenome" video wins award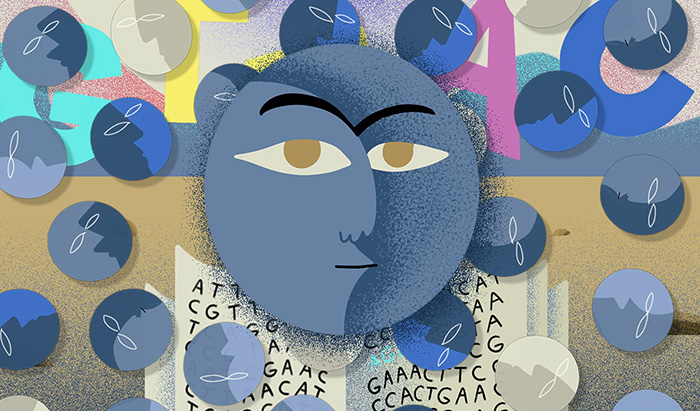 In November 2020, the NHGRI Communications and Public Liaison Branch released "The Human Pangenome," a short animated video about the ongoing efforts to complete the human genome sequence and produce reference genome sequences that are appropriately reflective of human diversity. NHGRI science writer Prabarna Ganguly, Ph.D., who produced and co-wrote the script, received the D.C. Science Writers Association's 2020 Newsbrief Award in multimedia for the video. One judge said, "Explaining DNA is never easy, so I was impressed by their mastery of blending animation and strong writing to effectively tell a story."
Human Genetics Scholars Initiative aims to advance diversity and inclusion
Applications are now open for the Human Genetics Scholars Initiative, an American Society of Human Genetics (ASHG) program pursued in partnership with NHGRI, Biogen, GlaxoSmithKline, and Roche. The two-year program, which aims to enhance diversity and inclusion in the genetics and genomics workforce, is open to U.S. late-stage graduate students, postdoctoral fellows, and early-career researchers from underrepresented groups, as defined by NIH guidelines. The program identifies, mentors, and helps prepare a select group of high-potential, diverse early-career individuals for professional success; develops and sustains a community of researchers across generations committed to diversity and inclusion, each willing to foster sustained attention to these issues in their research institutions and training programs; and provides complimentary ASHG membership, funding to attend two in-person annual meetings, and funds for career development. Applications for the Human Genetics Scholars Initiative are open until June 2.

Adhere to the highest expectations and requirements related to open science, responsible data sharing, and rigor and reproducibility in genomics research — the genomics enterprise has a well-respected history of leading in these areas, and that commitment must be built upon and continually reaffirmed.
"The field of genomics established high expectations for open science with the Bermuda Principles, and this guiding principle has remained a cornerstone for the field. When I look at this principle, the words that stick out to me are 'responsible' and 'reproducibility.' As we lead in this area, we need to make sure that open science and data sharing are done in ways that are ethical and equable, and that the data are shared with sufficient meta-data and in adherence to the adhere to FAIR principles (findable, accessible, interoperable, and reusable). As I often say, the goal isn't just throwing data over the wall and hoping the right person catches it. It is developing the policies, systems, resources, and governance to make sure that data are being shared in appropriate ways to enable meaningful scientific advances."
Carolyn M. Hutter, Ph.D. (Director, NHGRI Division of Genome Sciences)
Seminar Series: Bold Predictions for Human Genomics by 2030
Session 4: May 25, 2021, 3 p.m. to 4:30 p.m. ET
Prediction: Research in human genomics will have moved beyond population descriptors based on historic social constructs such as race.
Speakers:
Charmaine Royal, Ph.D., Duke University
Genevieve Wojcik, Ph.D., Johns Hopkins University
Moderator:
Vence Bonham, Jr., J.D., NHGRI
Learn More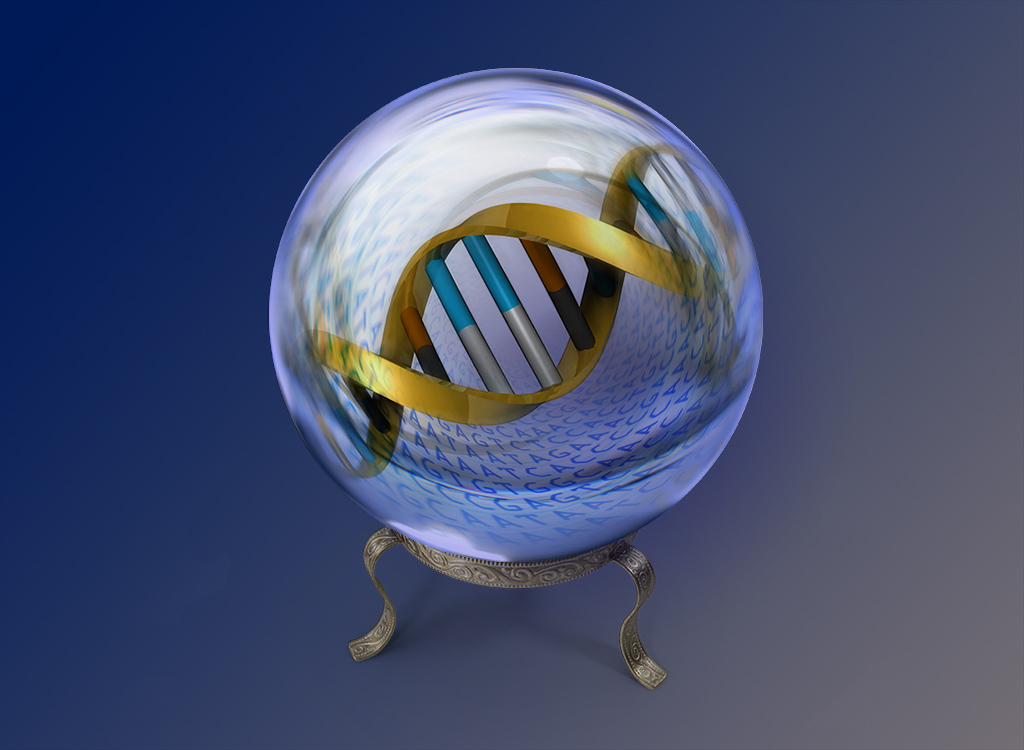 About The Genomics Landscape
A monthly update from the NHGRI Director on activities and accomplishments from the institute and the field of genomics.
Last updated: May 6, 2021