Extravaganza of genomics anniversaries being celebrated in April 2023
NHGRI scientific director, Charles Rotimi, Ph.D., was featured on the cover of the March issue of the American Journal of Human Genetics. This eye-catching cover pointed to the issue's publication of Charles' 2022 American Society of Human Genetics (ASHG) presidential address, entitled "One Human Race: Billions of Genomes." A video of that address can be found on the ASHG website. The address pointed out that "as we learn to read and interpret information coded in the living and evolving genomic history book of billions of individuals from around the world, we are gaining insights into fundamental questions about our evolutionary history, health, and complex issues surrounding individual and group identity including the notion of human racial groups."
The NIH Common Fund's Bridge to Artificial Intelligence (Bridge2AI) program will hold the inaugural VOICE AI Symposium on April 19, 2023. The symposium is a one-day interactive event to connect with stakeholders invested in the use of voice features to diagnose disease. Leading academic experts and industry partners will come together to inform the future of Voice AI. Registration is required.
 All the best,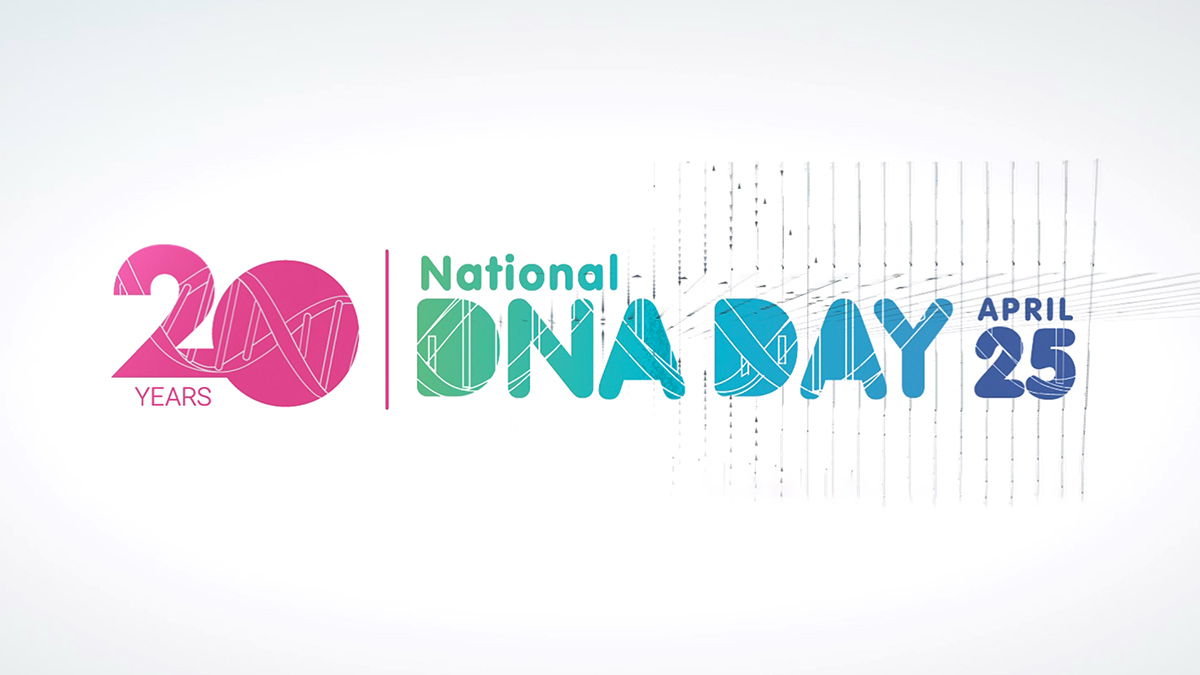 April is going to be an energetic, spirited, and celebratory month. NHGRI is leading efforts to engage the genomics community in celebrating three anniversaries during April — the 70th anniversary of the discovery of DNA's double-helical structure, the 20th anniversary of the completion of the Human Genome Project, and the 20th anniversary of National DNA Day. To commemorate these milestones, NHGRI will hold a symposium on National DNA Day, April 25, highlighting relevant and interesting topics in genomics and concluding with the annual Louise M. Slaughter National DNA Day Lecture.
The discovery of DNA's double-helical structure in 1953 marked a turning point in the history of science and gave rise to modern molecular biology and later genomics. This finding was reported in a one-page paper in the journal Nature, entitled "A Structure for Deoxyribose Nucleic Acid," on April 25, 1953.
On April 14, 2003, NHGRI and its international partners announced the completion of the Human Genome Project and the successful generation of a highly accurate and publicly available reference sequence of the human genome. The ordered ~3 billion letters of DNA sequence provided the most fundamental knowledge about the human genetic blueprint and produced a framework of knowledge for pursuing numerous new and exciting genomics studies.
To celebrate the 20th anniversary of the completion of the Human Genome Project, NHGRI recently recorded a virtual reunion of some of the project's leaders to reminisce about their experiences leading such an audacious scientific project. The assembled group, which represented the five largest genome-sequencing centers and their funding agencies, worked closely together in the final stages of the project to ensure the high quality of the generated human genome sequence and to organize the worldwide effort. The group was called the "G5" — a name affectionately used to mirror well-known groupings of countries, such as the G7 political group. The discussion was moderated by Eric Green, M.D., Ph.D., and the participants were Jane Rogers, Ph.D., Michael Morgan, Ph.D., Ari Patrinos, Ph.D., Eric Lander, Ph.D., Richard Gibbs, Ph.D., Bob Waterston, M.D., Ph.D., and Francis Collins, M.D., Ph.D. An edited video of this reunion will soon be available on NHGRI's YouTube channel, GenomeTV.
First celebrated on April 25, 2003, National DNA Day is a global movement to empower communities, educators, and students to innovate, collaborate, and discover the relevance of genetics and genomics to our shared humanity and connections to the natural world. National DNA Day seeks to engage communities, educators, and students with the latest advances in genomics and to explore how those advances impact their lives.
For this year's National DNA Day, April 25, 2023, NHGRI will host a symposium that will showcase the history and future of genomics, encouraging the audience to learn about the greater impacts of genomics on society and discover the wide array of careers in genetics and genomics. The day will begin with a panel discussion moderated by NHGRI Director Eric Green, M.D., Ph.D., that will include other major NIH leaders: Diana Bianchi, M.D., Eunice Kennedy Shriver National Institute of Child Health and Human Development, Josh Denny, M.D., M.S., All of Us Research Program, Gary Gibbons, M.D., National Heart, Lung, and Blood Institute, and Joni Rutter, Ph.D., National Center for Advancing Translation Services. The group will discuss how the Human Genome Project and NHGRI have directly influenced research at other NIH institutes and centers.
Next, NHGRI Acting Deputy Director Vence Bonham, Jr., J.D., will lead a discussion about the use of population descriptors in genetics and genomics research with Sandra Soo-Jin Lee, Ph.D., from Columbia University and Genevieve Wojcik, Ph.D., from Johns Hopkins Bloomberg School of Public Health. After that, NHGRI genetics and education fellow Nancy Sey, Ph.D., will discuss her recent experience celebrating DNA Day in Ghana. That talk will be followed by a panel discussion with a group of individuals who represent some of the diverse career paths available in genomics. Chris Gunter, Ph.D., senior advisor to the NHGRI director for genomics engagement, will moderate this discussion.
Finally, Francis Collins, M.D., Ph.D., will deliver the 2023 Louise M. Slaughter National DNA Day Lecture. Dr. Collins is a senior investigator in NHGRI's Intramural Research Program and a advisor to President Biden for special projects. Dr. Collins is also a former NIH director and a former NHGRI director who is noted for his leadership of the Human Genome Project.
The symposium will also include some fun activities alongside the major presentations. There will be a video and a vote about what it takes to lead an organization at the forefront of genomics. There will be a genomics trivia game as well as a showing of a new step-by-step video produced by NHGRI about how to extract DNA from strawberries using household items.
For those who cannot attend the symposium in person at the Lipsett Amphitheater on NIH's Bethesda Campus, the event will be videocast and recorded. Whether you participate in person or virtually, please register. Follow #NHGRIevents and #DNADay23 on social media and check the National DNA Day webpage for the most up-to-date information.
NIH releases strategic plan for diversity, equity, inclusion, and accessibility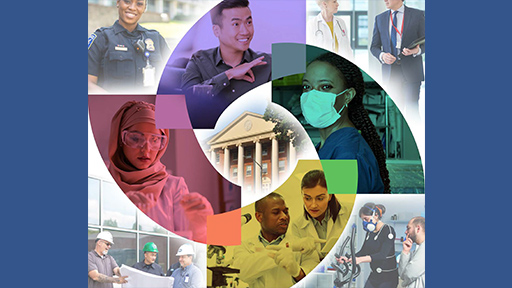 NIH recently released its Fiscal Years 2023-2027 NIH-Wide Strategic Plan for Diversity, Equity, Inclusion, and Accessibility (DEIA). The plan articulates NIH's commitment to embracing, strengthening, and integrating DEIA across all agency activities. The strategic plan organizes NIH's DEIA priorities in three key areas: operations, workforce, and supported research. Throughout these priorities, NIH emphasizes three crosscutting themes: promoting transparency, communication, and engagement; fostering sustainable change; and harnessing data. The plan aims to guide actions across the agency in a transparent and accountable manner to achieve NIH's vision of being a people-centered organization where all feel a sense of belonging while advancing the NIH mission.
Video recording of 12th annual ISCC-PEG meeting now available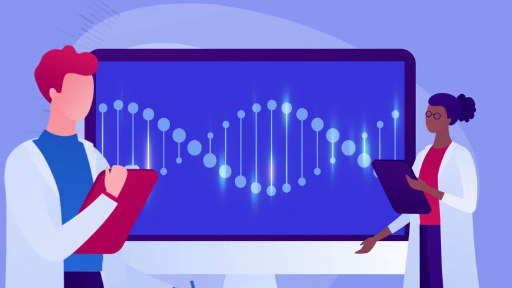 The Inter-Society Coordinating Committee for Practitioner Education in Genomics (ISCC-PEG) recently held its 12th annual meeting. ISCC-PEG aims to improve genomic literacy among healthcare providers and enhance the effective practice of genomic medicine by facilitating interactions among the key stakeholders in genomics education. Through ISCC-PEG, members can collaborate to identify educational needs and potential solutions; share best practices in educational approaches; and develop educational resources. The 12th annual meeting included presentations from Josh Denny, M.D., M.S., All of Us Research Program chief executive officer, and the ISCC-PEG scholars, along with reports from many ISCC-PEG working groups. A video recording from the meeting is now available on NHGRI's YouTube channel, GenomeTV.
GA4GH opens call for next generation of driver projects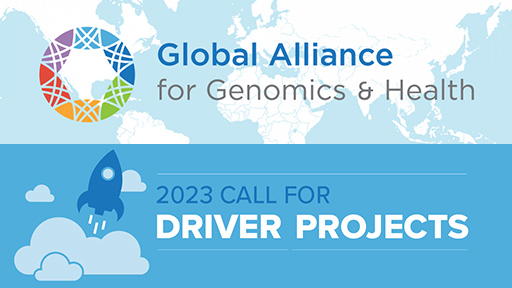 The Global Alliance for Genomics and Health (GA4GH) recently opened the 2023 call for the next generation of GA4GH driver projects, which are real-world data initiatives that impact the international genomics and health ecosystem. GA4GH driver projects boost responsible genomic data sharing to benefit human health and shape the way we access, share, study, and use genomic data across borders. NIH funds or coordinates 11 out of the 24 current driver projects. Groups with projects that aim to embed genomics in healthcare, set genomic data sharing policies, expand data access for specific diseases, and achieve other goals related to responsible use of human genomic data are invited to apply. The criteria and expectations for GA4GH driver projects are available for GA4GH driver projects are available. The application process is open for submissions through April 30, 2023.
New NHGRI video illustrates the seven "easy" steps to sequence a genome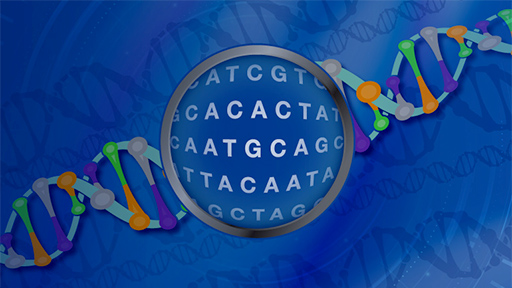 Over the years, DNA sequencing technologies have improved, making the sequencing of genomes faster and more cost-effective. NHGRI's Office of Communications recently produced a video that explains how a genome is sequenced in an accessible and fun fashion. NHGRI Senior Investigator Adam Phillippy, Ph.D., illustrates the major steps for sequencing a genome in the new video, specifically emphasizing the methods and equipment used. These DNA sequencing methods and technologies helped researchers complete the first gapless human genome sequence as part of the Telomere-to-Telomere (T2T) consortium and continue to help researchers develop high-quality genome sequences.
Research supplement program promotes diversity in health-related research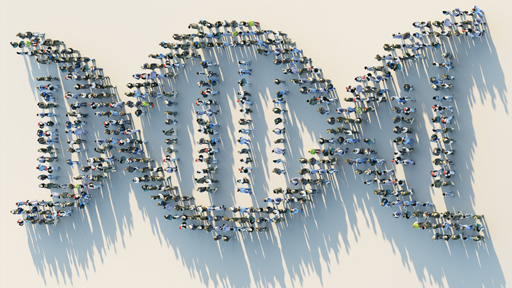 NHGRI invites researchers to consider applying for a research supplement to promote diversity in health-related research. This is an opportunity to request additional funds to support research experiences for individuals from diverse backgrounds, including those from groups that have been shown to be underrepresented in health-related research. To be supported the proposed individual(s) may fall anywhere in the continuum of career stage, from high school to faculty investigator, and must not already be named in the grant application. This opportunity is available year-round. Funds for the current fiscal year (through Sept. 30, 2023) must be requested no later than May 15, 2023. Please see the Funding Opportunity Announcement for additional information.
Global Biodata Coalition board holds first in-person meeting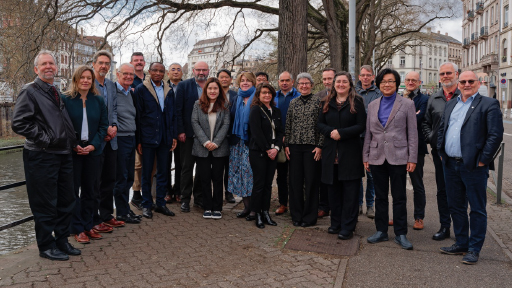 Formally established in 2020, the Global Biodata Coalition (GBC) is a group of research funders that is working to understand the global biodata resource infrastructure and to move towards more internationally coordinated, sustainable, and streamlined mechanisms that support the biodata ecosystem. The GBC Board, which represents the leadership group that is organizing and overseeing the entire coalition, held its first in-person meeting last month in Strasbourg, France. The meeting focused on issues related to the coalition's critical phase in terms of growth and maturation, such as expanding the size of the coalition, engaging the broader biomedical and life science research community in issues related to data resource sustainability, and organizing the recently selected first set of Global Core Biodata Resources to help define the challenges and solutions associated with building a stronger biodata ecosystem.
Genomics Research Spotlight
The dogs of Chernobyl: Demographic insights into populations inhabiting the nuclear exclusion zone
Spatola et al.
Sci. Adv. 2023 Mar; 9(9): eade2537. PMC9984172
Elaine Ostrander, Ph.D., chief and NIH distinguished investigator in NHGRI's Cancer Genetics and Comparative Genomics Branch, recently led a study that characterized free-roaming dogs currently living in and around the Chernobyl Nuclear Power Plant. The study found two genetically distinct populations of dogs living in the industrial areas of the power plant and dogs living 15 to 45 kilometers away from the disaster site. The researchers sampled over 300 dogs to characterize their genetic ancestry and found large, complex families of dogs living in both locations. This study establishes the importance of genomics in understanding the effects of exposure to long-term, low-dose ionizing radiation.
This research was supported by the NHGRI Intramural Research Program in the laboratory of Elaine Ostrander, Ph.D., chief of the Cancer Genetics and Comparative Genomics Branch.
Related Resources
Genomics Research
COVID News
Upcoming Videocasts
Genomics Videos
Funding Opportunities
Funding News
NIH and NHGRI News
About The Genomics Landscape
A monthly update from the NHGRI Director on activities and accomplishments from the institute and the field of genomics.
Last updated: April 6, 2023