Center for Precision Health Research
The investigators in the Center for Precision Health Research (CPHR) develop and evaluate cutting edge genomic and informatic tools to improve the diagnosis, treatment and prevention of disease to foster next-generation healthcare.
Overview

The Center for Precision Health Research (CPHR) was established in 2021 as a research group within NHGRI's Intramural Research Program to foster the development of cutting edge genomic and informatic approaches to health. The investigators in CPHR study a broad spectrum of disorders, with a range of heritability from common diseases associated with common genetic variants to rare diseases associated with rare variants. They also study disorders that are not inherited and instead are due to new genetic mutations and somatic mosaicism.

CPHR investigators answer critical questions in biology and medicine by applying tools ranging from high-throughput biologic methods, large scale informatics methods, classic bench laboratory approaches and animal modeling. These researchers collectively aim to change the practice of medicine across the lifespan.

Research efforts within CPHR advance the understanding of and treatments for a number of diseases or conditions. Some studies occur at a basic research level, in which investigators use genetic variation to identify pathways that can be targets for common diseases, such as diabetes and common birth defects. Other studies use informatics approaches to systematically interrogate the genome and the phenome using large-scale electronic healthcare and research datasets to identify novel clinical and genetic insights into disease.

CPHR research efforts focus on the clinical management of rare diseases and trials of small molecule therapies for genetic disorders, diseases that affect the fetus and pregnant person, disorders that disproportionately affect under-represented groups, including children and minorities, and implementation science. Many of these clinical studies take place at the NIH Clinical Center, the world's largest research hospital.

In addition to the investigator-led research sections and units, CPHR includes two core facilities that support novel modes of research across the NHGRI Intramural Research Program. The first is the Reverse Phenotyping Core, which supports researchers by performing genomic ascertainment research with post-hoc phenotyping to delineate novel gene-phenotype associations. The second is the Cohort Analytics Core, which will host numerous large-scale genotype and phenotype databases (e.g., the UK BioBank) and will support investigators' analyses of these datasets using cutting-edge informatics techniques.
Staff
Adjunct Investigators
Staff Clinicians
Research Assistants and Coordinators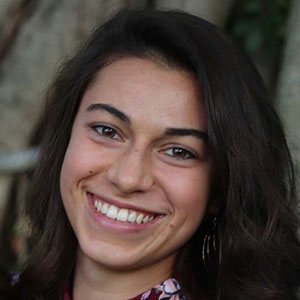 Brooke Rosenblum, B.A.
Clinical Research Coordinator
Center for Precision Health Research
Last updated: July 10, 2023