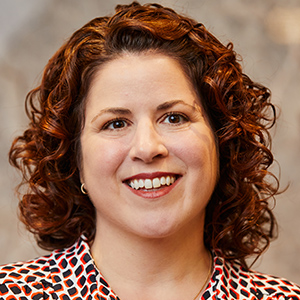 Program Director Genome Sciences
Division of Genome Sciences
Education
Ph.D. Case Western Reserve University, 2005
Biography

Lisa Helbling Chadwick, Ph.D. joined the National Human Genome Research Institute's Extramural Research Program as a program director in 2018. She oversees the Centers for Mendelian Genomics within the NHGRI Genome Sequencing Program.

Prior to joining NHGRI, Dr. Chadwick was a program director in the Division of Extramural Research and Training at the National Institute of Environmental Health Sciences (NIEHS), where she was involved in the leadership of the NIH Roadmap Epigenomics Program, and the NIH 4D Nucleome Program.

Dr. Chadwick received a B.A. in biology from Case Western Reserve University, a Ph.D. in genetics from Case Western Reserve University, and completed postdoctoral research at NIEHS.
Last updated: September 30, 2021