Genome Sequencing Program
The Genome Sequencing Program was initially created to sequence the human genome, as part of the Human Genome Project, an international collaboration involving more than a dozen centers worldwide.
Overview

The NHGRI Genome Sequencing Program (GSP) has evolved from NIH's participation in the International Human Genome Sequencing Project (HGP). In addition to creating an essential resource for biomedical research, the HGP helped define NHGRI's niche: developing general paradigms and approaches, and creating data resources and tools. The specific activities of the Genome Sequencing Program since the end of the HGP reflect changes in the scientific questions that could be addressed as the technology (cost, quality) changed over time.

The GSP aims to use genome sequencing to identify genes and genomic variants underlying human inherited disease across its full spectrum, including rare diseases likely to be due to rare variants with strong effects (Mendelian), and common, genetically complex diseases that are caused by many variants. The GSP will also develop methods, tools, and knowledge intended to enhance the ability of the community to pursue other human inherited diseases.

For a summary of the process that led to the current program structure, see: NIH genome sequencing program targets the genomic bases of common, rare disease.

A brief history of the sequencing program is available at: The NHGRI Genome Sequencing Program History

A chart including information on sequencing costs can be found here: DNA Sequencing Costs: Data

View a chart of the External Scientific Panel to the Genome Sequencing Program.
Genome Sequencing Program Centers
The Genome Sequencing Program is consists of the following centers funded through multiple funding opportunity announcements.
Research Priorities

The program benefits from collaboration and in some cases, co-funding from other NIH institutes for work in particular disease areas. At present, the National Heart, Lung and Blood Institute (NHLBI) co-funds both the Centers for Common Disease Genomics (CCDGs) and Centers for Mendelian Genomics (CMGs); NEI co-funds the CMG program. The CCDGs and CMGs regularly collaborate on new disease areas.

The Centers for Common Disease Genomics are studying a subset of cardiovascular, neuropsychiatric, and immune-mediated diseases, using a range of study designs and presumed underlying genomic architectures. Secondarily, the CCDGs will develop resources for the community and develop and optimize technical and project design approaches for using genome sequencing to understand common disease.

The Centers for Mendelian Genomics aim to identify genes and variants underlying hundreds of Mendelian conditions. They also develop tools and the know-how relevant to applying genome sequencing to Mendelian conditions.

The Genome Sequencing Program Analysis Centers undertake novel, investigator-initiated computational analyses of the data produced by the CCDGs and CMGs. They also intend to develop improved and novel analysis methods and study designs across the entire GSP.

The previous iteration of the GSP included two additional components:

The Clinical Sequencing Evidence-Generating Research (CSER). This program is still ongoing; NHGRI is considering what a future version of this program would be. However, going forward the CSER program has a separate enough mission that it will collaborate with but no longer be formally managed as part of the GSP.

The Genome Sequencing Informatics tools (GS-IT) program, which is ending. The overall goals of the GS-IT program will be considered as part of the broader NHGRI Informatics Program.
Program Management

All components of The NHGRI Genome Sequencing Program are under continuous programmatic evaluation. NHGRI Staff consults quarterly with a group of scientific advisors to the program about individual grantee and program performance. Program grantees submit quarterly reports that describe progress, including detailed production summaries for the more production-oriented programs. All major program decisions are vetted by the National Advisory Council for Human Genome Research.

In addition, the grantees are organized into a research network; within and between programs, these networks collaborate on matters such as best practices, standards, policies, methods development, data analysis, technology adaptation, and other common interests. All four programs meet with NHGRI Staff and the SAP at an annual meeting.

A coordinating center has been funded and established at Rutgers University through RFA-HG-15-019: Genome Sequencing Program Coordinating Center (U24). The GSP Coordinating Center (GSPCC) will help NHGRI coordinate across all GSP activities - the Centers for Common Disease Genomics (CCDG), the Centers for Medelian Genomics (CMG), and any other program components), and facilitate cross-study activities to increase the integration and efficiency of the program as a whole.

See: Genome Sequencing Program Coordinating Center (GSPCC)

Data Release and Access Policies

NHGRI data release policies for genome sequence data evolved from the original Bermuda and Ft. Lauderdale policies which were suited for the Human Genome Project data and organismal sequence data. With the advent of projects involving large numbers of samples from human subjects, this area is under continuous evaluation, much of it at the NIH, rather than the NHGRI level.

See: http://grants.nih.gov/grants/guide/notice-files/NOT-OD-13-119.html for a discussion of the latest NIH policy proposals in this area.

Data Release Policies for the NHGRI GSP

NHGRI requires all programs and projects to release sequence and related data to appropriate databases (dbGaP). NHGRI requires rapid pre-publication release of all organismal sequence data and assemblies, and human data in a manner consistent with the terms of consent under which samples were collected. Data from the Centers for Mendelian Genomics is also available in Matchmaker Exchange.

Data Access Policies for the NHGRI GSP

Human data access policies vary depending on the repository and consent terms; however, as above, NHGRI requires rapid deposition of data in repositories to which all members of the scientific community have equal access.
Scientific Advisors

Name
Title
Institution

Ewan Birney, Ph.D.

Joint Associate Director
of the EMBL-EBI &
Senior Scientist

European Bioinformatics Institute

Rex Chisholm, Ph.D.

Professor of Medical Genetics
(Professor in Cell and Molecular Biology,
Center for Genetic Medicine and Surgery)

Northwestern University

Andy Clark, Ph.D.

Professor of Population Genetics

Cornell University

Daniele Fallin, Ph.D.

Professor and Chair Department of Mental Health

Johns Hopkins University

Jonathan Haines, Ph.D.

Director of the Institute for Computational Biology

Case Western Reserve University

Monica Justice, Ph.D.

Head and Senior Scientist
Genetics & Genome Biology

The Hospital for Sick Children

Rod McInnes, M.D./Ph.D.

Director of Lady Davis Research Institute

McGill University

Len Pennacchio, Ph.D.

Deputy of Genomic Technologies,
DOE Joint Genome Institute & Senior Staff Scientist

Lawrence Berkeley National Laboratory, DOE
Program Staff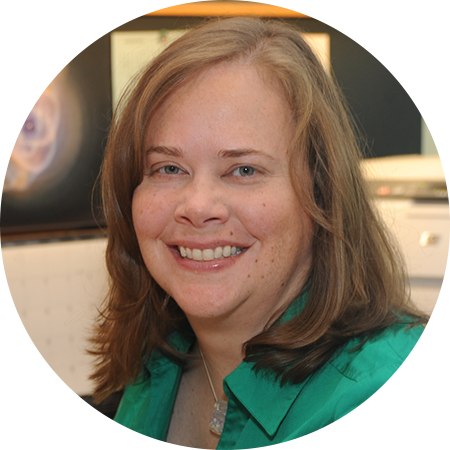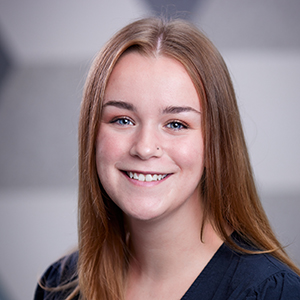 Sara Currin, B.S.
Scientific Program Analyst
Division of Genome Sciences
Last updated: January 9, 2023