Vence Bonham to be appointed acting NHGRI deputy director
Last month, NHGRI convened the 93rd meeting of the National Advisory Council for Human Genome Research. The agenda for the meeting was particularly busy, including the presentation and discussion of four proposals (known as concept clearances) for potential funding opportunities. As always, the Institute developed a comprehensive electronic archive associated with the meeting, which contains videos and relevant documents.
I would like to bring two upcoming virtual events to your attention. The first event is the 5th session of the "Bold predictions for human genomics by 2030" seminar series, which takes place on Monday, June 7, at 3 p.m. Neil Lamb, Ph.D., and Chanda Jefferson will address the bold prediction: "Studies involving analyses of genome sequences and associated phenotypic information for millions of human participants will be regularly featured at school science fairs." The second event is the 2021 Healthcare Provider Genomics Education Week, which takes place June 7-11 and will include webinars and Twitter chats (see additional details in the story below).
All the best,
Vence Bonham to be appointed acting NHGRI deputy director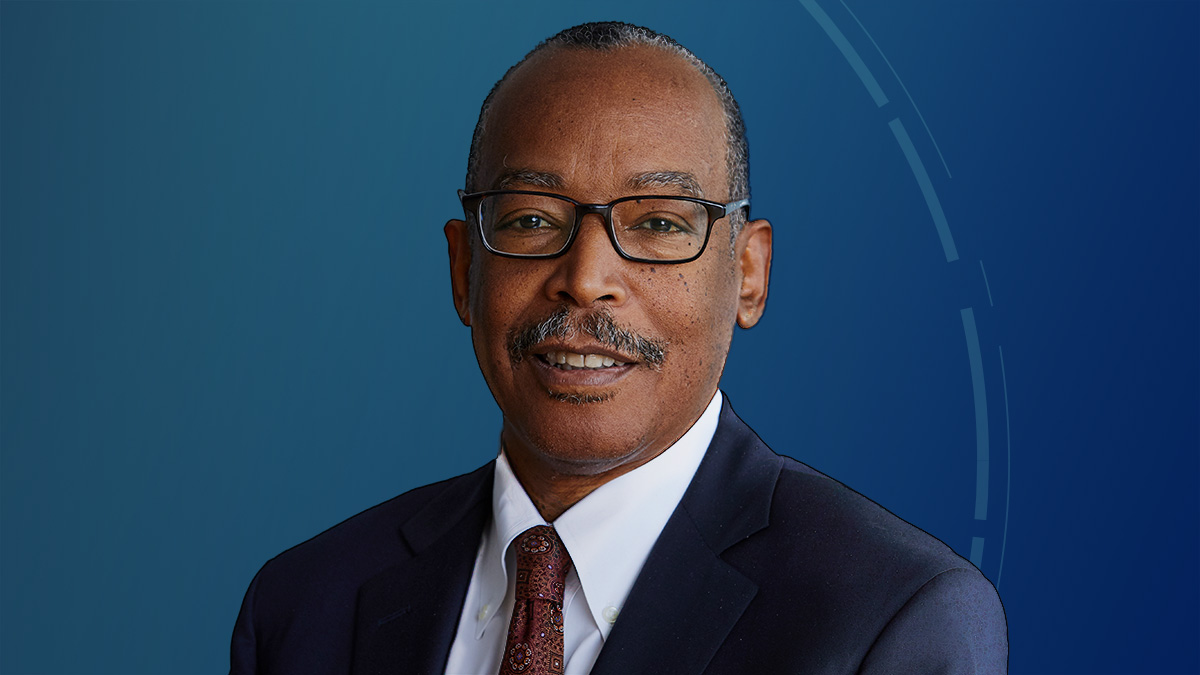 On May 17, NHGRI announced plans to appoint Vence Bonham Jr., J.D. as acting deputy director. Vence, who joined NHGRI in 2003, is currently senior advisor to the NHGRI director on genomics and health disparities as well as head of the Health Disparities Unit in NHGRI's Social and Behavioral Research Branch. His appointment as acting deputy director will expand on his current roles, in which he has made major contributions to the Institute's research on diversity, inclusion, and health equity. In this new role, Vence will assume a more elevated position at the Institute, helping the NHGRI leadership advance NHGRI's mission and priorities.
The NHGRI deputy director position has been vacant since Mark Guyer, Ph.D., retired in 2014. The upcoming appointment of Vence as the NHGRI acting deputy director reflects the Institute's desire to have a leader at the highest possible level to guide programmatic activities to advance work related to diversity, inclusion, and health equity at the national level, but also lead NIH and NHGRI's efforts to address anti-racism and social justice. These are significant priority areas for NHGRI, and Vence's leadership will be invaluable.
One of Vence's first responsibilities as acting deputy director will be to create a new Office of Workforce Diversity and Health Equity within the NHGRI Office of the Director. The new office will work towards NHGRI's goals Vence will work closely with other NHGRI leaders to develop the office's mission and vision, establish a staffing plan, and lead efforts to recruit its first director.
Vence is familiar with NHGRI's long-standing leadership on issues related to diversity in genomics. Most recently, he led the NHGRI Genomic Workforce Diversity Working Group that established an action agenda for enhancing the diversity of the genomics workforce, which was published earlier this year. Vence and NHGRI's Director, Dr. Eric Green, also co-authored a commentary in the American Journal of Human Genetics, which described the imperative to enhance the diversity of the genomics workforce for achieving the promise of genomics. In his new role, Vence will focus on implementing this action agenda and will continue to be one of three NHGRI leaders serving on key NIH-wide committees as part of the NIH UNITE Initiative, which aims to end structural racism in biomedical research.
Vence also has a long history of starting successful initiatives at NHGRI. He established the Education and Community Involvement Branch and served as its inaugural chief. The branch thrived under his leadership, including the creation of the Smithsonian-NHGRI exhibition, Genome: Unlocking Life's Code.
His research program focuses primarily on the social implications of new scientific knowledge, particularly in communities of color. He and his group study how genomics influences the use of the constructs of race and ethnicity in biomedical research and clinical care, as well as how genomics worsens or improves health inequities. They also study sickle cell disease, a condition that is affected by emerging curative genomic technologies and that faces significant health disparities both in the US and worldwide.
Vence's appointment as the NHGRI acting deputy director is anticipated to begin in early summer.
Genomics Service Research Program provides critical insights about precision medicine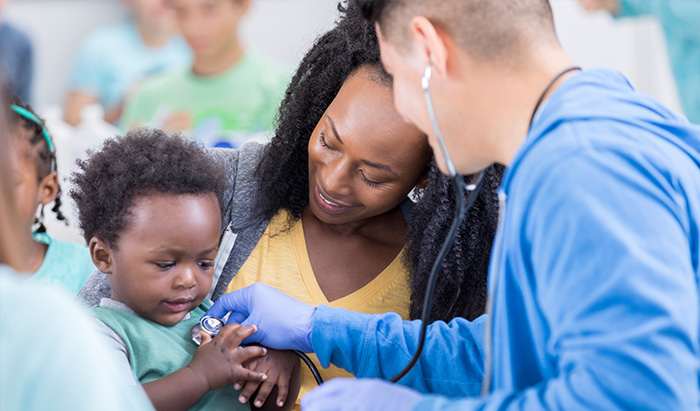 The promise of precision medicine is that individuals will benefit from an improved understanding of their genome. One such benefit is the emergence of secondary genomic findings, which reflect unexpected genomic information linked to preventable or treatable diseases. Many such secondary genomic findings are related to cancer risk and heart conditions. The Genomics Service Research Program, led by Les Biesecker, M.D., in the NHGRI Intramural Research Program, examines how people react to their secondary genomic findings and the actions they take after learning about such information. People who have received a secondary genomic finding are eligible to participate in the study.
New NHGRI brochure features institute history, organization, and areas of research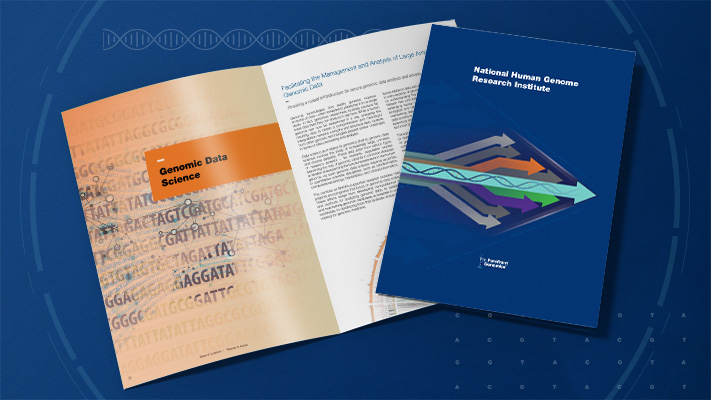 Last month, NHGRI released a new and updated brochure about the Institute. This ~35-page brochure showcases the key elements of NHGRI and features information about NHGRI's history, organization, and values. The brochure also highlights key Institute programs from its various research areas. PDF and flipbook versions of the new NHGRI brochure are available on NHGRI's website, with print copies becoming available on request in the future.
NHGRI social media campaign promotes genomic resources for healthcare providers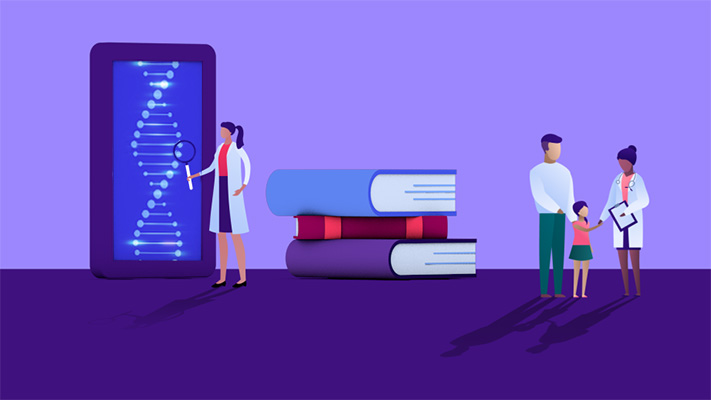 NHGRI and its partners will host Healthcare Provider Genomics Education Week from June 7-11. This social media campaign will promote genomic resources available for healthcare providers and include collaborative exchanges, such as panel discussions, webinars, Twitter chats, and Q&A sessions, to help disseminate these resources. Different themes over the five days will include direct-to-consumer genetic testing, pharmacogenomics, cancer genomics, and rare diseases. The full schedule of events can be found on genome.gov. Follow the event on Twitter using #MedGeneEd21.
NHGRI and NCATS host scientific conference on rare inborn metabolism errors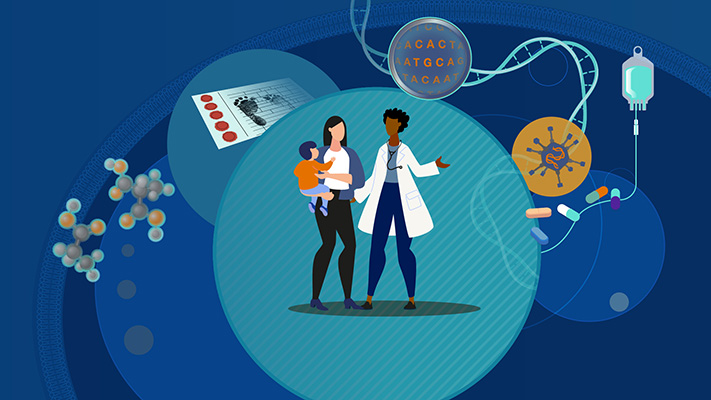 NHGRI and the National Center for Advancing Translational Sciences (NCATS) will host a virtual webinar on June 24-25 on "Scientific Updates on Organic Acidemias and Homocystinurias." This gathering will bring together researchers, clinicians, families, and patient advocates from around the world to participate in sessions on the natural history, disease pathophysiology, genetics, and treatments associated with these disorders. Participants will also review the opportunities and challenges for patients and their physicians.
NHGRI's Charles Rotimi elected to the American Academy of Arts and Sciences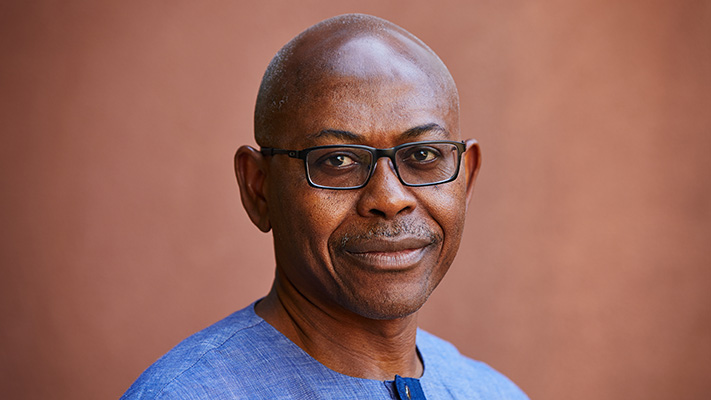 Charles Rotimi, Ph.D, distinguished NIH investigator in the NHGRI Intramural Research Program and director of the Trans-NIH Center for Research on Genomics and Global Health, was elected to the American Academy of Arts and Sciences in the category of medical sciences. The academy was founded in 1780 by John Adams, James Bowdoin, Benjamin Franklin, Thomas Jefferson, and George Washington, and has included Alexander Graham Bell, Margaret Mead, Jonas Salk, Barbara McClintock, John F. Kennedy, Martin Luther King, Jr., Georgia O'Keefe, I.M. Pei, and Toni Morrison. International members have included Charles Darwin, Albert Einstein, Winston Churchill, and Nelson Mandela. Charles received this honor for his efforts in globalizing genomics and his studies that explored how the increased genetic diversity in African ancestry populations affects strategies for disease gene mapping.

Embrace the interdisciplinary and team-oriented nature of genomics research — starting with the Human Genome Project, some of the most challenging genomics endeavors have benefited from the creation and management of large, interdisciplinary research collaborations.
"Interdisciplinary and team-oriented research has been a signature feature of the Human Genome Project from the beginning and has been a major staple of NHGRI-sponsored projects ever since, leading to transformative changes in essentially all major fields of biology and medicine. With the strategic vision of improving human health at the forefront of genomics for the next 10 years, we have highly ambitious goals to fundamentally change how medicine is practiced. Interdisciplinary team research remains an integral component of our efforts. I have been personally involved in several such projects, including positional cloning of a fusion gene in leukemia, the identification of the familial Mediterranean fever gene MEFV, and our current natural history study on patients with a rare genetic disease, familial platelet disorder. Our goals – understanding clinical relevance of all genomic variants identified in the patients and to develop curative therapies for the patients – require the efforts of a team trained in many disciplines."
Paul P. Liu, M.D., Ph.D. (Deputy Director, NHGRI Division of Intramural Research)
Seminar Series: Bold Predictions for Human Genomics by 2030
Session 5: June 7, 2021, 3:00 p.m. to 4:30 p.m. ET
Prediction: Studies involving analyses of genome sequences and associated phenotypic information for millions of human participants will be regularly featured at school science fairs.
Speakers:
Neil Lamb, Ph.D., HudsonAlpha Institute for Biotechnology
Chanda Jefferson, Fairfield County School District; Winnsboro, SC
Moderator:
Lawrence Brody, Ph.D., NHGRI
Learn More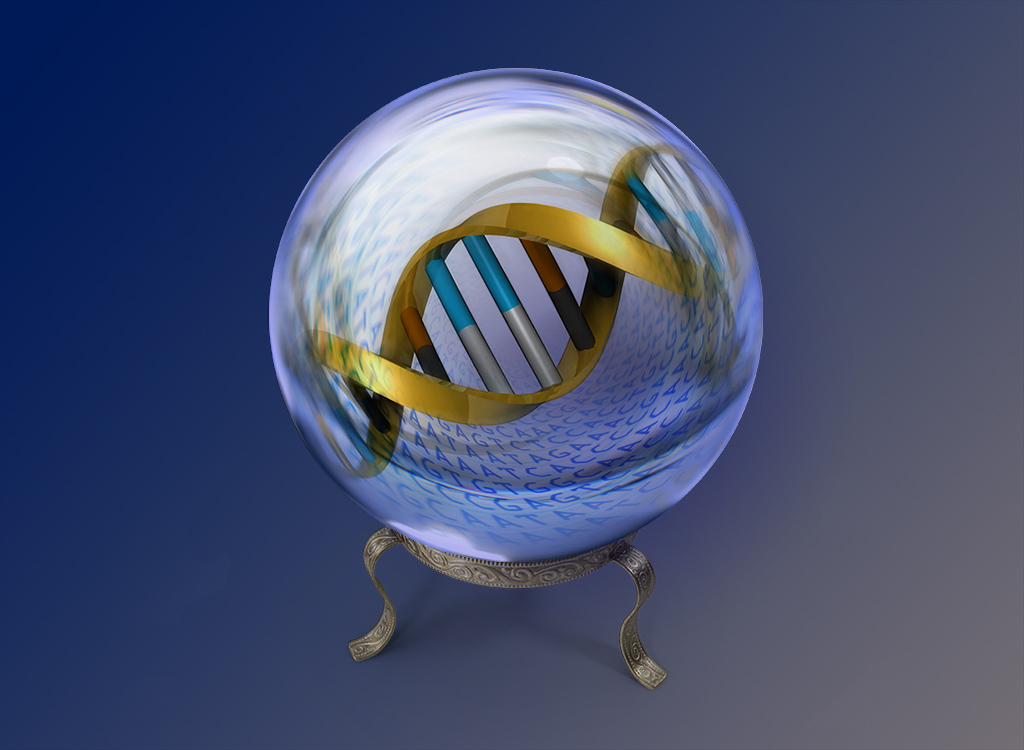 About The Genomics Landscape
A monthly update from the NHGRI Director on activities and accomplishments from the institute and the field of genomics.
Last updated: June 3, 2021