H3Africa program comes to an end, leaving an important genomics legacy
There are only a few weeks left to visit the Genome: Unlocking Life's Code exhibition at the Smithsonian's National Museum of Natural History in Washington DC. As described in the December 2021 issue of The Genomics Landscape, the exhibition first opened at the Smithsonian in 2013 to commemorate the 60th anniversary of the discovery of the double-helical structure of DNA and the 10th anniversary of the completion of the Human Genome Project. After traveling to 12 states and Canada, the exhibition is now back at the Smithsonian until it officially closes for good, which is currently scheduled for the end of November. So, if you happen to be in the DC area, you might want to go see the exhibition for one last time!
Finally, did you know that November is Family Health History Month? Knowing and acting on your family health history are important for your health. The Centers for Disease Control and Prevention (CDC) offers a number of tools for collecting your family health history and sharing it with your doctor.
All the best,
H3Africa program comes to an end, leaving an important genomics legacy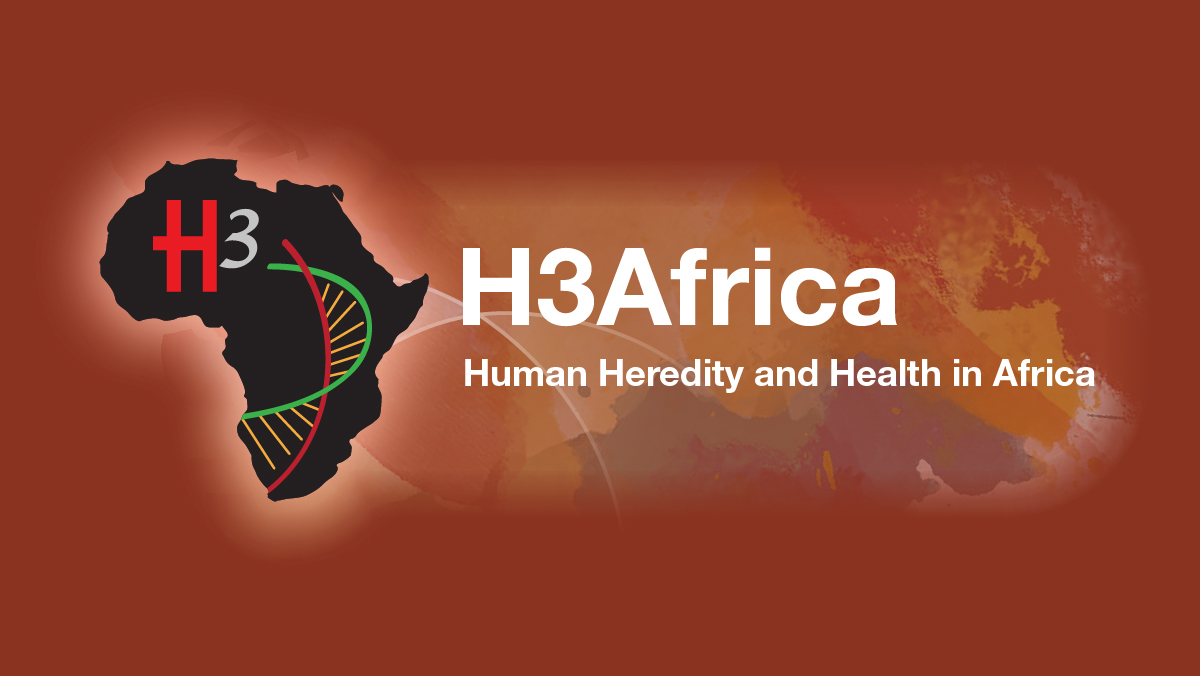 The Human Heredity and Health in Africa (H3Africa) program began ten years ago with the aim of developing a sustainable and collaborative African genomics research enterprise. With most of its funding coming from the NIH Common Fund and the UK Wellcome Trust (in strong partnership with the African Society for Human Genetics), H3Africa has fostered the establishment of a dynamic network of genomicists, computer scientists, ethicists, health professionals, medical researchers, and research participants that have embraced genomics across Africa. It has also created resources, knowledge, databases, and infrastructure that is facilitating the work of researchers to understand how genomics influences the lives of people worldwide. Most importantly, the underlying goal of H3Africa, enabling genomics research in Africa, has been accomplished.
H3Africa has now completed its tenth and final year, the length of support allowed by the NIH Common Fund. Even though it is the end of this funding mechanism, it is just the beginning of the exciting work to be done in Africa. The program has provided a highly illustrative model for engaging African scientists to conduct research in Africa in a fashion in which all stakeholders are appropriately involved. H3Africa has been successful in large part because it was African led. Throughout the program, it was the African researchers who were empowered to design and lead the research, allowing them to use contemporary research approaches in genomics and health sciences to understand the genetic and environmental contributions to health and disease in Africa.
Africa is the birthplace of humanity and, therefore, has the largest amount of genomic diversity. However, the genomes of people living in African countries are relatively under-studied compared to other parts of the world. There is widespread agreement that this lack of information about African genomic diversity needs to be rectified. H3Africa has been a key effort working to change this, including making sure that African researchers are the ones being given the opportunity to study the genomes of different African populations.
H3Africa has also enabled African scientists to pursue research that uses genomic data to study major African health challenges. This includes the use of genetic, clinical, and epidemiologic methods to identify hereditary and environmental factors that contribute to the risk of illness. The program supports African population-based genomic studies of both common, non-communicable disorders (such as heart and renal disease) as well as communicable diseases (such as tuberculosis). To date, H3Africa investigators have published over 700 papers that contribute to the growing genomic knowledge about African populations.
Key to H3Africa's building of capacity for genomics research on the continent has been the development of a bioinformatics network and a biorepository. All H3Africa data are maintained by H3ABioNet, which is the central access point for users to find information about samples, genotypic and phenotypic data, and associated metadata. H3ABioNet has developed a suite of computational tools to analyze genomic data, including admixture mapping and recombination detection. H3ABioNet is a Pan-African Bioinformatics network comprising 28 nodes distributed amongst 17 countries, 16 of which are in Africa. The H3Africa Biorepository Program manages the large set of biospecimen collections in three biorepositories (in Uganda, Nigeria, and South Africa). The biorepository program continues to maintain and store well-annotated and high-quality biospecimens, making them available to researchers for their studies.
H3Africa also included major ethical, legal, and social implications (ELSI) research projects. These efforts focused on topics such as consent processes, community engagement, and participant feedback, areas all critical to developing best practices and guidelines for conducting genetics and genomics research in Africa contexts. Importantly, H3Africa ELSI research activities have influenced national policies in Africa for genomics research. For example, they have helped in the development of ethical practice and appropriate guidance for addressing controversial issues related to possible population stigmatization from publicly accessible genomic summary results. Over the last few years, H3Africa researchers have also been involved in public health responses related to COVID-19, contributing to pandemic-related prevention, testing, and treatment efforts in Africa.
There are now strong connections between H3Africa and various other genomics programs. Within NIH, H3Africa scientists are collaborating with programs such as the Clinical Genome Resource (ClinGen), the Human Genome Reference Program (HGRP), and Polygenic RIsk MEthods in Diverse populations (PRIMED). Internationally, H3Africa is a part of the Human Cell Atlas. the Global Alliance for Genomics and Health (GA4GH) and the International Common Disease Alliance (ICDA).
Going forward, African genomics will not be supported by one funder or as one program, but rather now enabled by broader networks. Even though H3Africa is not continuing as a single funded entity, many aspects of the program will continue to receive support from different sources, including NIH, the Wellcome Trust, and other international funding agencies. For example, the NIH Common Fund's Harnessing Data Science for Health Discovery and Innovation in Africa (DS-I Africa) initiative will support multiple H3Africa investigators, who will apply their research and collaboration skills to develop solutions to the continent's most pressing public health problems. There is also an accelerating interest in African genomics from industry and from international genomics organizations. For example, the recent report from the World Health Organization (WHO) about accelerating access to genomics for global health specifically pointed to H3Africa as a model.
The capabilities, resources, infrastructure, and collaborations built by H3Africa remain strong and sustainable. Many successful careers have been launched through H3Africa's training programs. By expanding both the human and technical capacity in Africa for conducting genomics research, H3Africa has created a vibrant community and environment that will continue to make significant contributions to the collective understanding of genomics in health and disease.
NIH publishes first UNITE progress report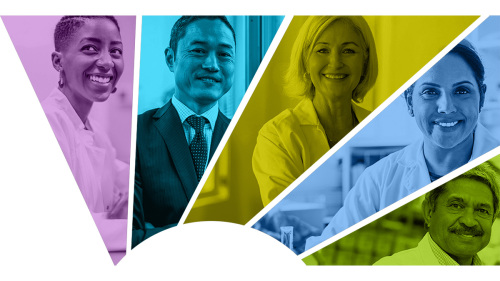 Last month, the NIH released the first progress report from the UNITE initiative. UNITE was launched amidst the surge of racially motivated violence in 2020 and 2021 and the stark health inequities highlighted by the COVID-19 pandemic. The effort aims to enact a seismic shift in NIH systems, policies, and cultures to affect meaningful change, with the first progress report describing NIH's Fiscal Year 2021-2022 progress in identifying and addressing structural racism within NIH and the biomedical and behavioral research enterprise. Specifically, the report outlines UNITE's initial efforts across four focus areas to elevate health disparities research and to promote equity across NIH Institutes and Centers; it also discusses the current state of the NIH-supported biomedical and behavioral research ecosystem and efforts to improve accuracy and transparency of racial and ethnic equity data related to these efforts.
NHGRI Intramural Research Program seminar series resumes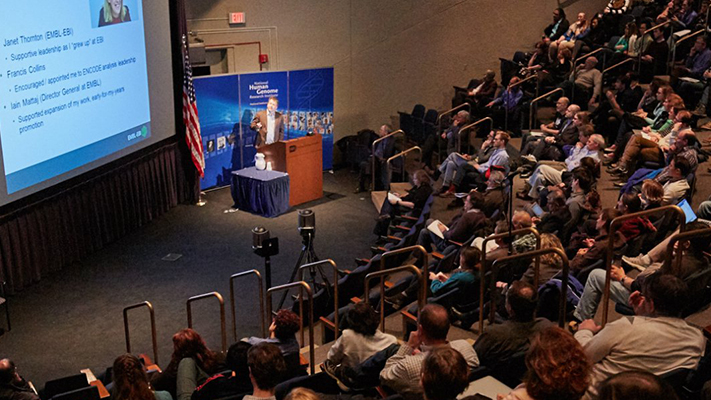 The NHGRI Intramural Research Program seminar series has resumed following its pandemic-related dormancy. For this series, NHGRI intramural faculty and trainees select speakers who will share their expertise in topics of broad interest. Now offered in a hybrid format, the monthly seminar series kicked off in October with a talk from K. Sean Kimbro, Ph.D., about health disparities and ancestry-driven drug discovery. This month will feature Eduardo Tarazona-Santos, Ph.D., discussing ancestry and diseases in Latin American populations; that seminar will be held today at 2 p.m. ET. Information about future seminars and video recordings of past seminars are available on the series website. These seminars are free and open to the public, but advance registration is required.
NHGRI refines guidance on extramural applications requesting >$500K direct costs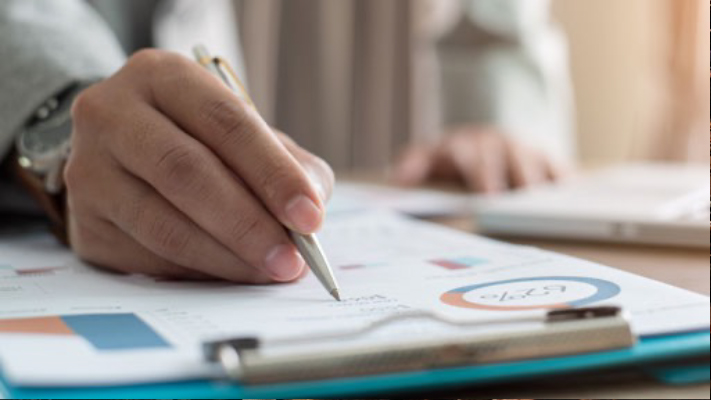 NHGRI has refined its guidance for extramural grant applicants requesting more than $500K direct cost in a single year. This guidance is summarized on NHGRI's website and in a recent NIH Guide notice. NIH Policy requires applicants requesting funding greater than $500K in direct costs in a single year seek permission at least six weeks before the intended submission date. To ensure adequate time for review and consideration, NHGRI strongly encourages that such requests be sent to an NHGRI program director at least eight weeks prior to the anticipated submission date. This extended timeframe has been found to better serve the applicants' needs. The revised guidance also includes a detailed list of items that applicants should include as part of their request.
Joan Bailey-Wilson and David Bodine retire from NHGRI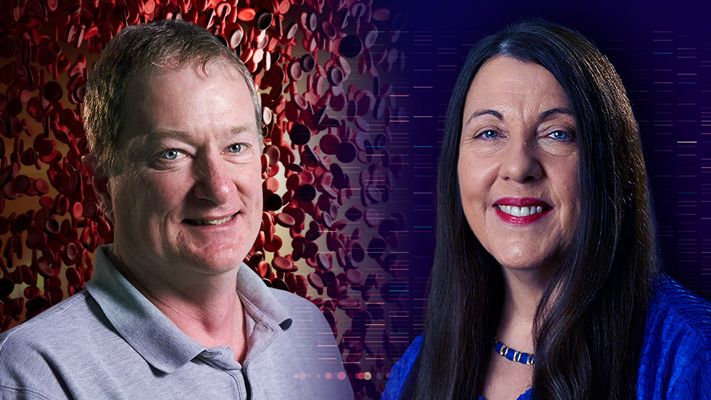 With a combined 65 years of NIH service between them, NHGRI intramural investigators Joan Bailey-Wilson, Ph.D., and David Bodine, Ph.D., retired at the end of September. For many years, Joan served as co-chief of the Computational and Statistical Genomics Branch, and Dave served as chief of the Genetics and Molecular Biology Branch. Throughout their remarkable research careers, both Joan and Dave made significant contributions to NHGRI and the field of genomics. Joan's research in statistical genetics furthered cancer research, while Dave's work in hematology improved diagnoses and treatments for blood disorders. Their career legacies at NHGRI were honored this past month at a virtual scientific symposium.
Genomic Data Sharing Spotlight
The highly anticipated new NIH Data Management and Sharing (DMS) Policy will go into effect in just under three months, specifically on January 25, 2023. At that time, NIH-supported researchers generating scientific data will be required to submit a DMS Plan as part of their grant application or project proposal. The goal of the new policy is to promote data management and sharing, thereby enabling validation of research results, providing accessibility to high-value datasets, and promoting data reuse for future research studies. To help the NHGRI community of investigators, the institute updated its website to clarify expectations for both the new policy and the long-standing NIH Genomic Data Sharing Policy; this includes the provision of resources to help investigators navigate the two policies. We encourage interested investigators to check out the new webpage and to send comments to nhgrigds@nih.gov!
NHGRI is committed to working with the genomics research community to maximize the quality of data that are shared based on the two NIH data sharing policies, in addition to helping with the sharing of research software and code. With time, the institute expects that investigators will be more equipped to share the valuable data and other products generated through their work. For example, the sharing of well-annotated data will foster reproducibility and enable the emerging fields of artificial intelligence and machine learning (AI/ML) to transform how we integrate and analyze large datasets, ultimately leading to significant advances in human health and healthcare. In fact, NIH has various initiatives aiming to catalyze AI/ML work, including efforts that have a strong genomics component (learn more).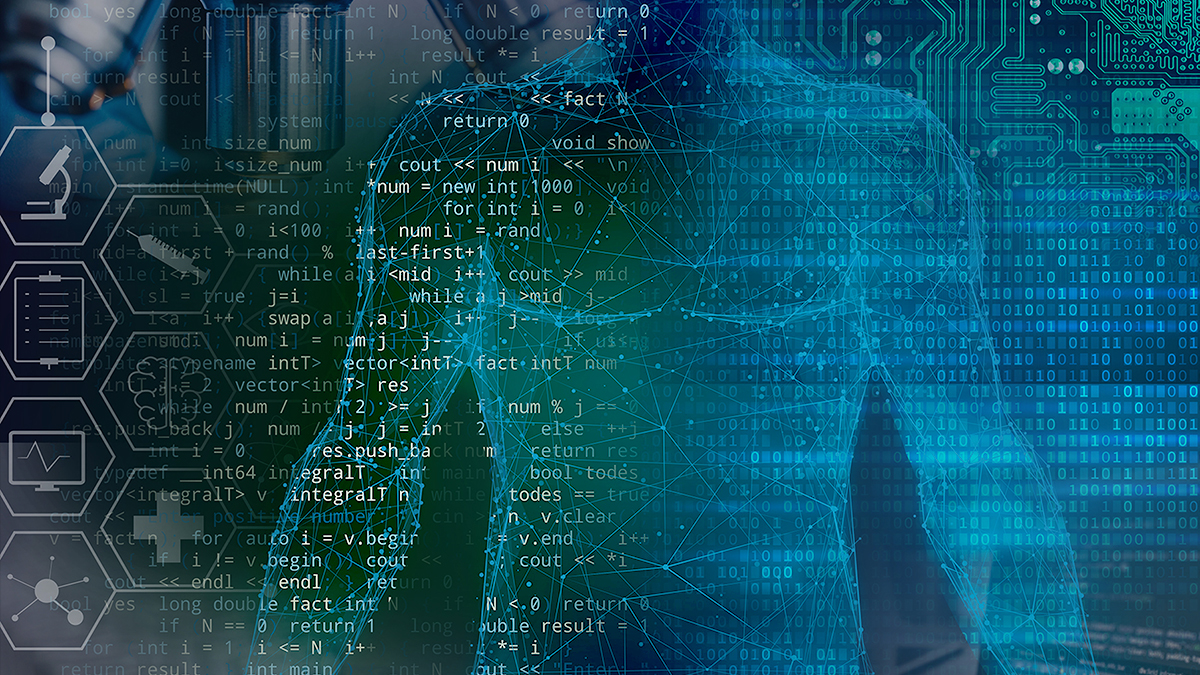 Related Resources
Genomics Research
COVID Research
Upcoming Videocasts
Genomics Video
Funding Opportunities
Funding News
NIH and NHGRI News
About The Genomics Landscape
A monthly update from the NHGRI Director on activities and accomplishments from the institute and the field of genomics.
Last updated: November 3, 2022