Metabolic Medicine Branch
The Metabolic Medicine Branch (MMB) houses clinical and laboratory research programs that focus on the development of new therapies for patients with genetic disorders.
Overview
The research conducted in the Metabolic Medicine Branch involves interconnected laboratory and clinical projects focused on several conditions, including organic acidemias, mitochondrial disorders and skeletal dysplasias. All investigators direct human subject research studies in the NIH Clinical Center, and they also use experimental systems, including stem cell, organoid, zebrafish and mouse models to mimic aspects of the conditions in the laboratory. MMB members collaborate extensively with cores and groups across the NHGRI, with those in other NIH Institutes and with extramural partners.
Our investigators and their research teams develop gene addition therapy and gene editing approaches to treat metabolic disorders, study immune manifestations caused by mitochondrial dysfunction and create mouse models to test novel small molecules to treat genetic skeletal diseases. They use contemporary genetic and genomic techniques to identify new genes, study the transcriptional programs of single cells and explore the side-effects of gene therapy.
The MMB is invested in mentorship and supports trainees at all levels. In addition, the branch houses the NHGRI Physician Scientist Development Program, and faculty members are active in the medical genetics/genomics and genetic counseling training programs, outreach activities, the Institutional Review Board (IRB) and the NHGRI Scientific Review Committee (SRC).
Branch Staff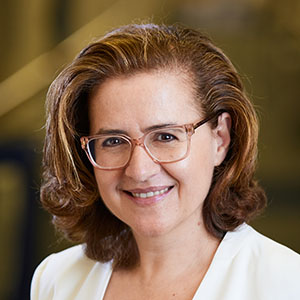 Irini Manoli, M.D., Ph.D.
Clinical Associate Investigator and Senior Research Physician
Metabolic Medicine Branch
Last updated: July 25, 2023