Presidential Early Career Awards for Scientists and Engineers Given to NHGRI-Funded Researchers
As part of the Congressional Biomedical Research Caucus Briefings, I recently had the opportunity to highlight the progress in genomics over the last three decades – from the early years of the Human Genome Project to today's efforts in tailoring medical care based on patients' genomic information. The briefings are organized by the Coalition for the Life Sciences (CLS), an alliance of professional organizations working together to foster public policies that advance basic biological research and its applications in medicine and other fields. The briefings also provide a forum where members of Congress and congressional staff can interact directly with researchers responsible for scientific discoveries.
Genomics is an ever-changing field that is increasingly relevant to peoples' lives. NHGRI strives to be at the forefront of efforts to engage and educate the public about genomics. Towards that end, we recently put together four proposals for panel discussions for the 2020 SXSW Conference in Austin, Texas aimed at increasing public genomic literacy. Community votes comprise 30% of the input for choosing the panels in the conference. Please consider voting for one or more of the NHGRI-submitted panel proposals; specifically, they are entitled:  
National DNA Day: A Science Education Movement
Creating a Space for Genomics in All Classrooms
Genomics in a Sea of Societal Issues
Why Am I Irish Yesterday and Italian Today?
Voting ends Friday, August 23, at 11:59 p.m. Pacific!
All the best,

Presidential Early Career Awards for Scientists and Engineers Given to NHGRI-Funded Researchers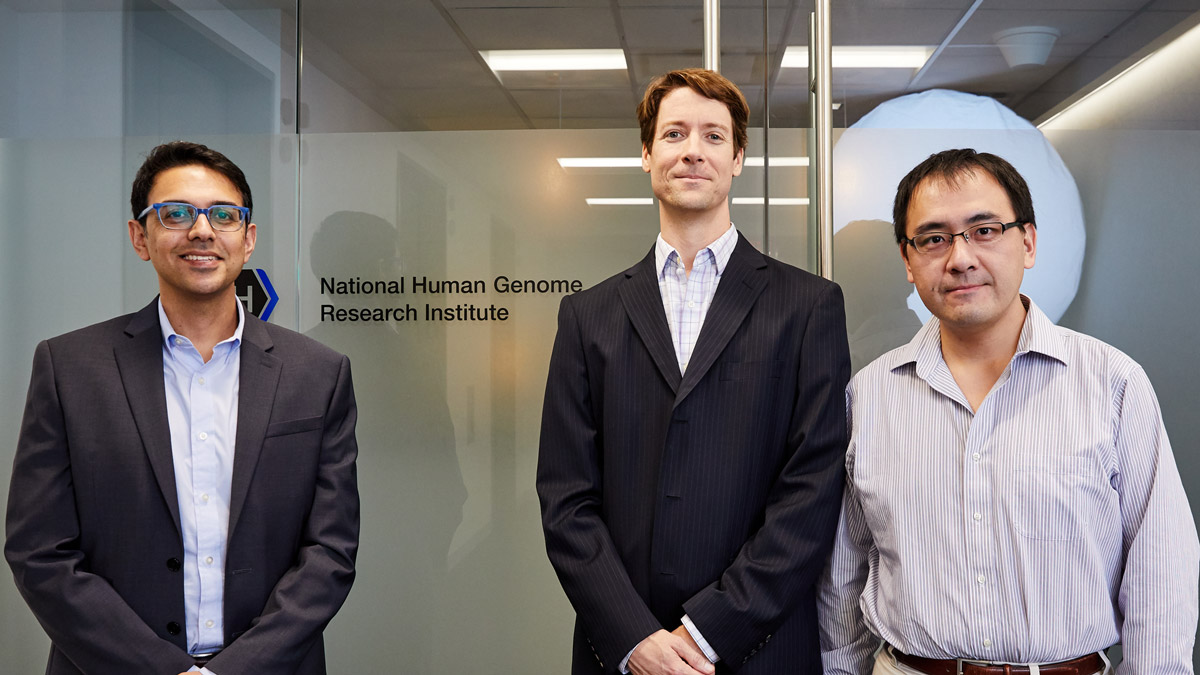 Last month, the White House awarded the latest set of Presidential Early Career Award for Scientists and Engineers (PECASE). The PECASE is the highest honor given by the U.S. government to outstanding scientists and engineers who are beginning their independent research careers and who show exceptional promise for leadership in science and technology. These awards have been given to visionary scientists for over 20 years. They aim to recognize the impact of scientists and engineers on the advancement of science, technology, engineering, and math research and on community service through their scientific leadership, public education, and outreach.
This year, three of the awardees are funded by NHGRI. Dr. Adam Phillippy, Head of the Genome Informatics Section in the Computational and Statistical Genomics Branch of NHGRI's Intramural Research Program, received the award for his seminal work on single-molecule DNA sequencing, which is producing the assembly of complete genome sequences. His efforts are eliminating remaining gaps in the human reference genome sequence, which in turn will advance the study of genetic diseases.
In addition to an NHGRI Intramural researcher, the PECASE was also given to two genomic scientists funded by NHGRI's Extramural Research Program. Extramural researcher Dr. Neville Sanjana, an Assistant Professor of Biology at New York University and a Faculty Member at the New York Genome Center, received the award for his pioneering approaches to the study of transcriptional regulation. By using a suite of new technologies, Dr. Sanjana and his laboratory have made it possible to identify regulatory regions within the human genome, recognize the genes regulated by these regions, and identify the mechanisms used to change gene expression.
The other awardee funded by NHGRI's Extramural Research Program, Dr. David Yu Zhang, is the Ted Law Jr. Assistant Professor in the Department of Engineering at Rice University. Dr. Zhang received the PECASE for important and inventive research on the enrichment of DNA and RNA sequences based on rapid and highly specific hybridization kinetics approaches. Dr. Zhang's work seeks to understand the biophysics of nucleic acid hybridization, develop novel genome and transcriptome profiling technologies, and translate these technologies into diagnostics.
PECASE awards are given by the White House each year following recommendations from participating U.S. agencies, including the National Institutes of Health. Each PECASE honoree is given a plaque as well as additional research funding from his or her referring agency. The awardees nicely embody the spirit of innovative science and engineering research and the future of scientific leadership. The three NHGRI-funded researchers exemplify this spirit.
To read more about the PECASE awards, see NHGRI's press release and a statement by the White House.
Genomic Medicine XII Meeting: Research Directions in Genomic Risk Prediction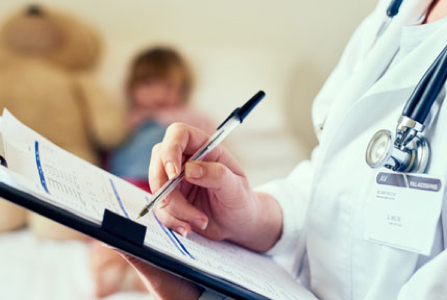 In May, NHGRI held another in its series of meetings examining important topics in genomic medicine. The meeting, entitled Genomic Medicine XII: Genomics and Risk Prediction, assessed the biomedical landscape related to polygenic risk scores and how it may be improved. It also aimed to identify other informational elements that could be utilized in concert with genomic variant information in predicting disease risk. Furthermore, the meeting defined the scope of research and implementation of genomic risk prediction and strategized about future directions for this area of genomics. Selected conclusions from the meeting include: (1) clear guidelines on potential interventions are needed if polygenic risk scores are to be clinically actionable; (2) there is a need to investigate ways to integrate other '-omic' data into risk prediction; and (3) important priorities include developing polygenic risk scores for specific diseases and integrating methods to create inclusive databases. A summary of the meeting is now available.
Genomics and Health Disparities Lecture Series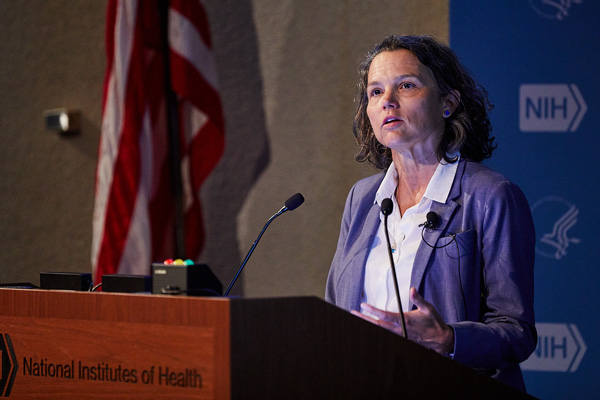 In July, the Genomics and Health Disparities Lecture Series welcomed its thirteenth speaker, Dr. Katrina Armstrong, Chair of the Department of Medicine and Physician-in-Chief at Massachusetts General Hospital. Dr. Armstrong is an expert in the integration of genomic medicine into medical systems and what that means for patient care, medical costs, and health equity. Her talk, entitled "Can Equity in Genomic Medicine Become a Quality Goal?," can be viewed on GenomeTV. This lecture series began in 2015 as an effort to enhance opportunities for dialogue about how genomic innovations can affect health disparities. Topics have ranged from basic science to translational research. The speakers are chosen by the sponsoring partners – specifically, NHGRI, the National Heart, Lung and Blood Institute, the National Institute of Diabetes and Digestive and Kidney Diseases, the National Institute on Minority Health and Health Disparities, and the Office of Minority Health at the Food and Drug Administration. Past lectures, speaker profiles, and information about the series are available on the NHGRI website.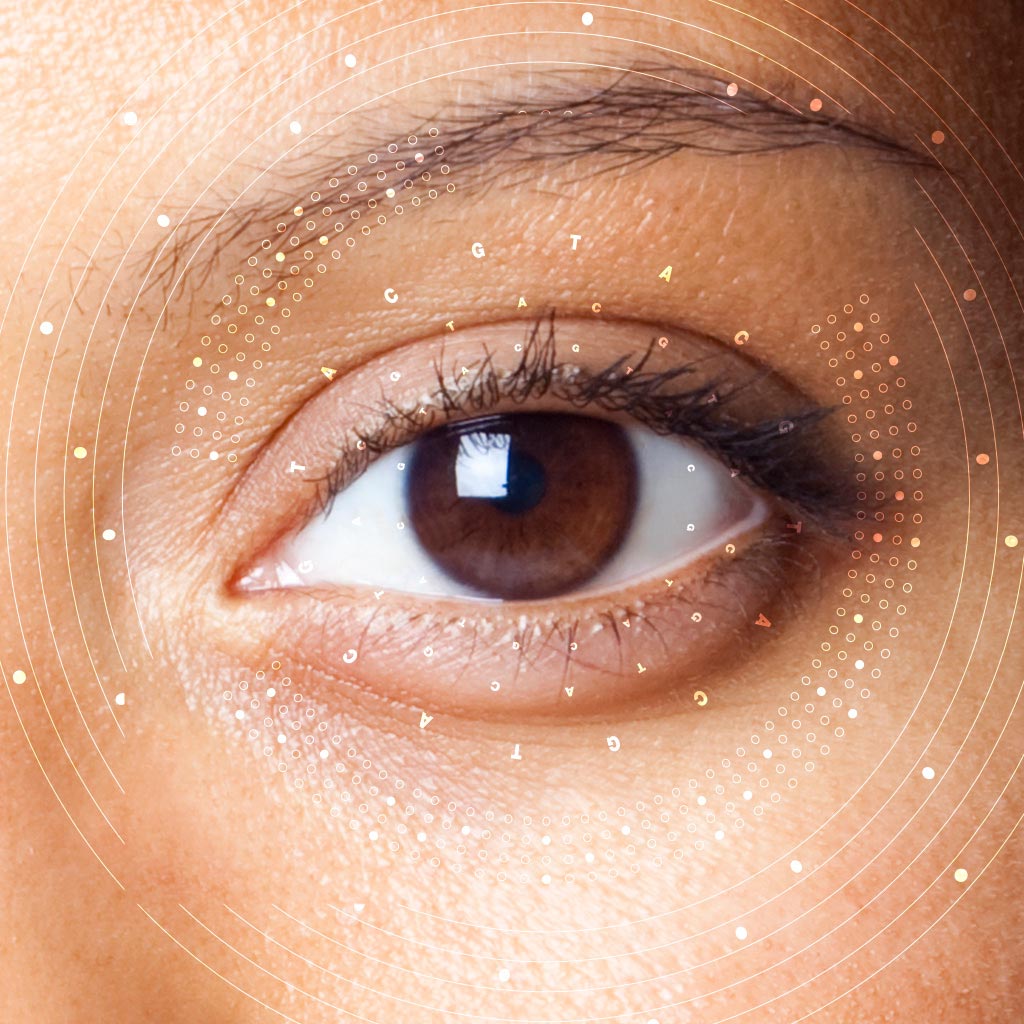 Genome: Unlocking Life's Code
The Genome: Unlocking Life's Code exhibition is currently touring North America.
Next: September 12, 2019 – January 2, 2020
Turtle Bay Exploration Park
Redding, CA
After: January 17 – April 12, 2020
Museum of Science & History
Jacksonville, FL
Learn More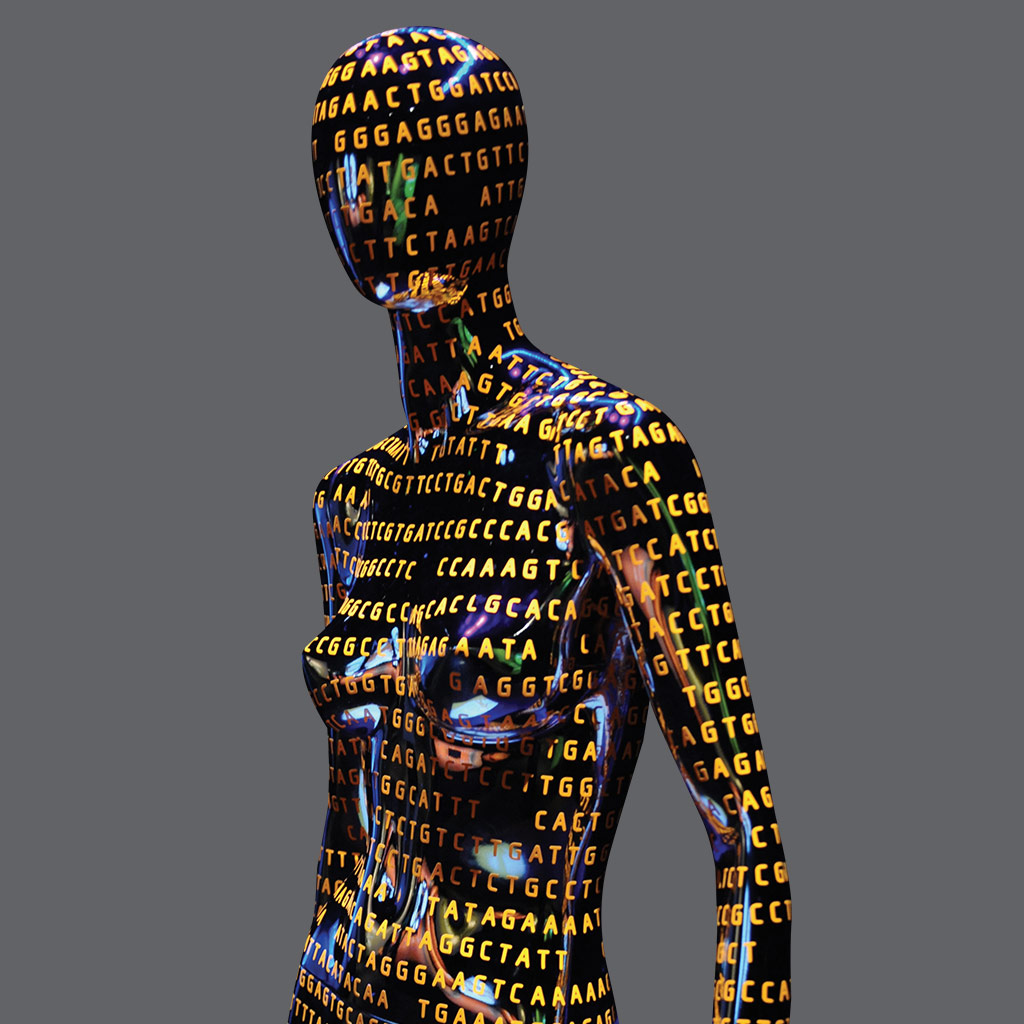 About The Genomics Landscape
A monthly update from the NHGRI Director on activities and accomplishments from the institute and the field of genomics.
Last updated: August 8, 2019