Ben Solomon joins NHGRI as Clinical Director
December 2019 is a big "odometer month" for me!
Today (Dec. 10), I turn the dreaded 6-0. I am not entirely sure how to reflect on that milestone, other than to say, "it is what it is." Some people do something extravagant or risk-taking to celebrate such senior birthdays – jump out of an airplane, buy a sports car, or climb Mount Everest. I took a much tamer approach, which is related to a second important "odometer moment" that occurred nine days ago.
Dec. 1 marked my 10th anniversary as NHGRI Director, a milestone that I did not dread. Rather, I found myself immensely proud to have completed my first decade serving in this incredibly gratifying leadership role. To commemorate my next phase as NHGRI Director – and to avoid any of the above high-risk activities – I joined the Twitterverse, only a moderate-risk activity! By starting to personally use social media to communicate about NHGRI and genomics, I am hoping to stay better connected with friends, colleagues, and interested stakeholders – and perhaps even stay young. Through Twitter, I plan to provide regular updates about NHGRI and genomics research, news, and events. Follow and engage with me via @NHGRI_Director!
Finally, NHGRI held its annual Symposium late last month on the NIH campus. This year we were fortunate to have two fabulous keynote presenters at this internal event, Drs. Sid Mukherjee and Shirley Tilghman. Those presentations were so outstanding that I wanted to share the YouTube links as an early holiday gift! I encourage you to watch both of these entertaining and informative videos.
All the best,

Ben Solomon joins NHGRI as Clinical Director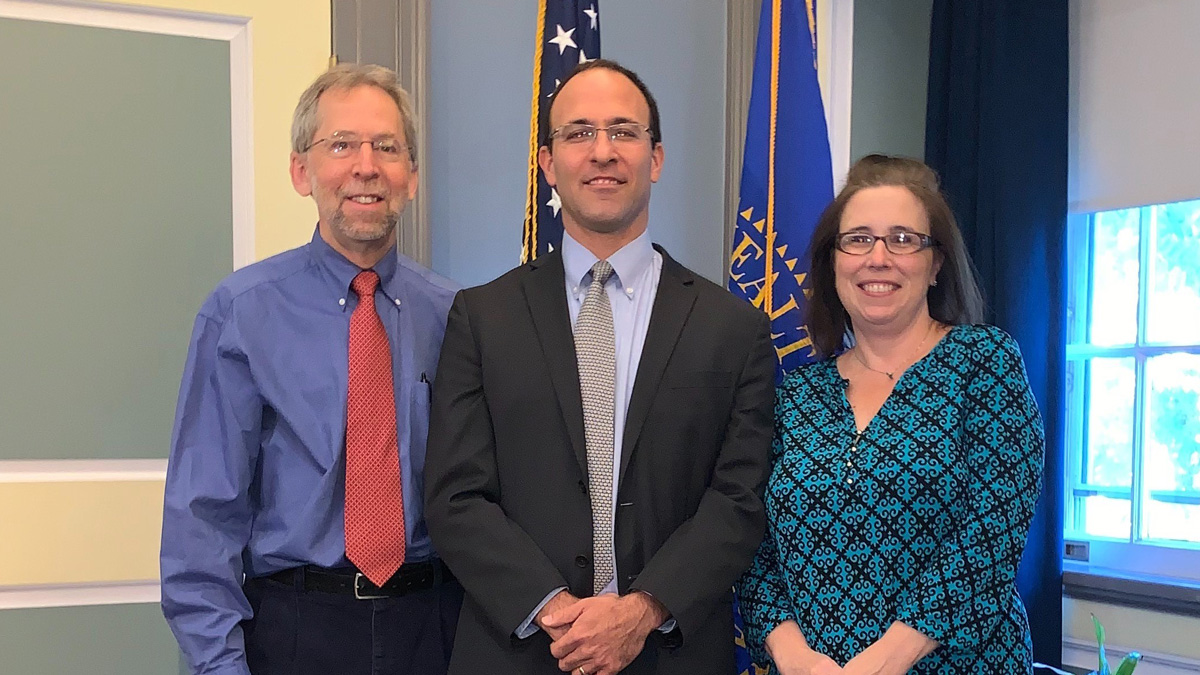 On Nov. 12, Benjamin Solomon, M.D., started as NHGRI's Clinical Director. In this position, he is responsible for leading the institute's intramural Clinical Research Program, providing oversight and guidance to NHGRI scientists and physicians working to develop new diagnostic, therapeutic, and management approaches for the clinical care of patients with genetic disorders. In this role, Ben will provide new leadership of a research portfolio that involves the study of a large set of genetic (and suspected genetic) disorders.
Immediately prior to becoming NHGRI's Clinical Director, Ben held a senior leadership position at the diagnostic company GeneDx, serving as a managing director with a team of more than 400 employees. Using artificial intelligence and other progressive bioinformatics methods, his clinical research group tested approaches for identifying the cause of elusive genetic diseases, finding answers where none had previously existed. He and his colleagues collaborated with hundreds of physicians and scientists to identify more than 100 novel disease genes, publishing papers in journals such as Nature Genetics, Nature Communications, and PNAS. Prior to his position at GeneDx, Ben was chief of the Division of Medical Genomics at the Inova Translational Medicine Institute at Inova Health System. Since 2017, he has served as deputy editor-in-chief for the American Journal of Medical Genetics. He has authored and co-authored more than 120 peer-reviewed papers, 10 commentaries, and six book chapters.
NHGRI is not foreign to Ben. In fact, he trained in the NHGRI medical genetics training program fellowship, subsequently working at the institute for several years as a staff clinician. During the latter time, he also served on the NHGRI Fellowship Executive Committee, which oversees the medical genetics training program.
The NHGRI Clinical Research Program, which resides within the Division of Intramural Research, houses world-renowned clinical researchers who focus on medical genetics and genomic medicine. These investigators pursue a diverse set of research projects – from natural history studies to searches for genes underlying genetic diseases to the development of animal models to the identification and evaluation of new targeted therapies. These studies often involve collaborations with colleagues across the world.
Dr. Solomon brings a wealth of experience from multiple different parts of the genomics ecosystem to his new role as NHGRI's Clinical Director. He joins a prestigious group of clinical researchers, physicians, and healthcare staff that carry out state-of-the-art research and deliver top-notch clinical care to patients. For more information about Ben's arrival, visit genome.gov.
Public comments welcome on DRAFT NIH Policy for Data Management and Sharing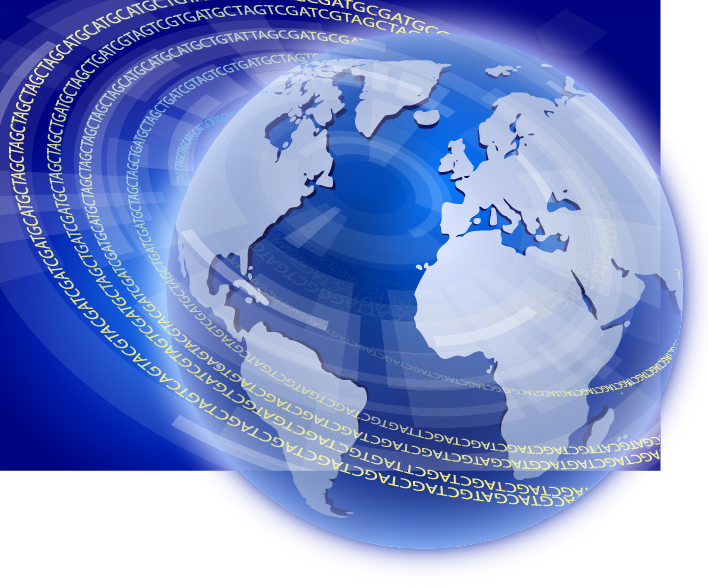 NIH has released a DRAFT NIH Policy for Data Management and Sharing and supplemental draft guidance for public comment. The guidance aims to promote the effective and efficient data management and sharing that furthers NIH's commitment to making the results and accomplishments of its funded research more readily available. Information about the draft policy and supplemental guidance can be found on the NIH Office of Science Policy website, with comments welcome through Jan. 10, 2020. NIH will host an informational public webinar on the draft policy on Monday, Dec. 16 from 12:30 pm to 2:00 pm ET.
NHGRI Genomic Medicine Working Group publishes 'year in review' in AJHG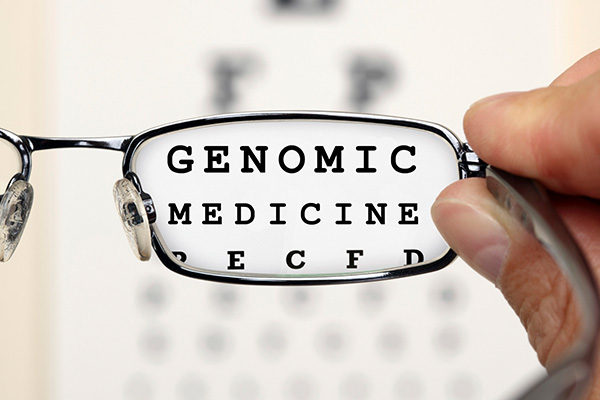 The NHGRI Genomic Medicine Working Group recently published a review in the American Journal of Human Genetics highlighting 10 publications that describe significant advances in genomic medicine in 2019. The effort was led by Teri Manolio, M.D., Ph.D., Director, NHGRI Division of Genomic Medicine. The 10 papers were selected based on rigorous assessment of a number of criteria, examples of which include: (a) having validated impact on direct clinical implementation; (b) having large enough sample size; and (c) using patients' genomic information to inform clinical decisions.
NHGRI expands Spanish language web resources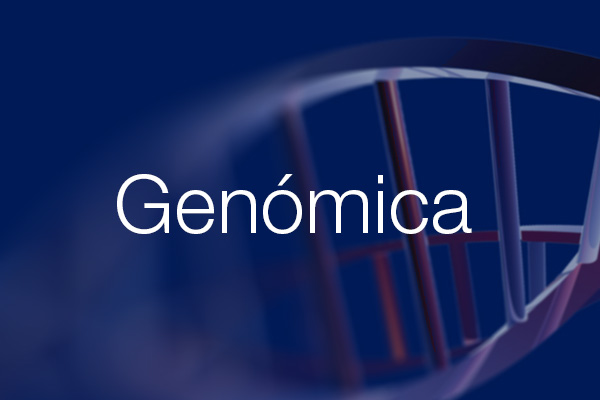 Recently, NHGRI launched a Spanish language version of its Introduction to Genomics page. This new resource explains genomics, related terms, and concepts entirely in Spanish. The webpage expands the reach of NHGRI to educate millions more people across the world in basic concepts in genomics. In addition to this genomics primer, NHGRI also provides other Spanish language resources, such as the Talking Glossary of Genetic Terms; Genomics Fact Sheets; and the Genomic and Rare Diseases Information Center (GARD).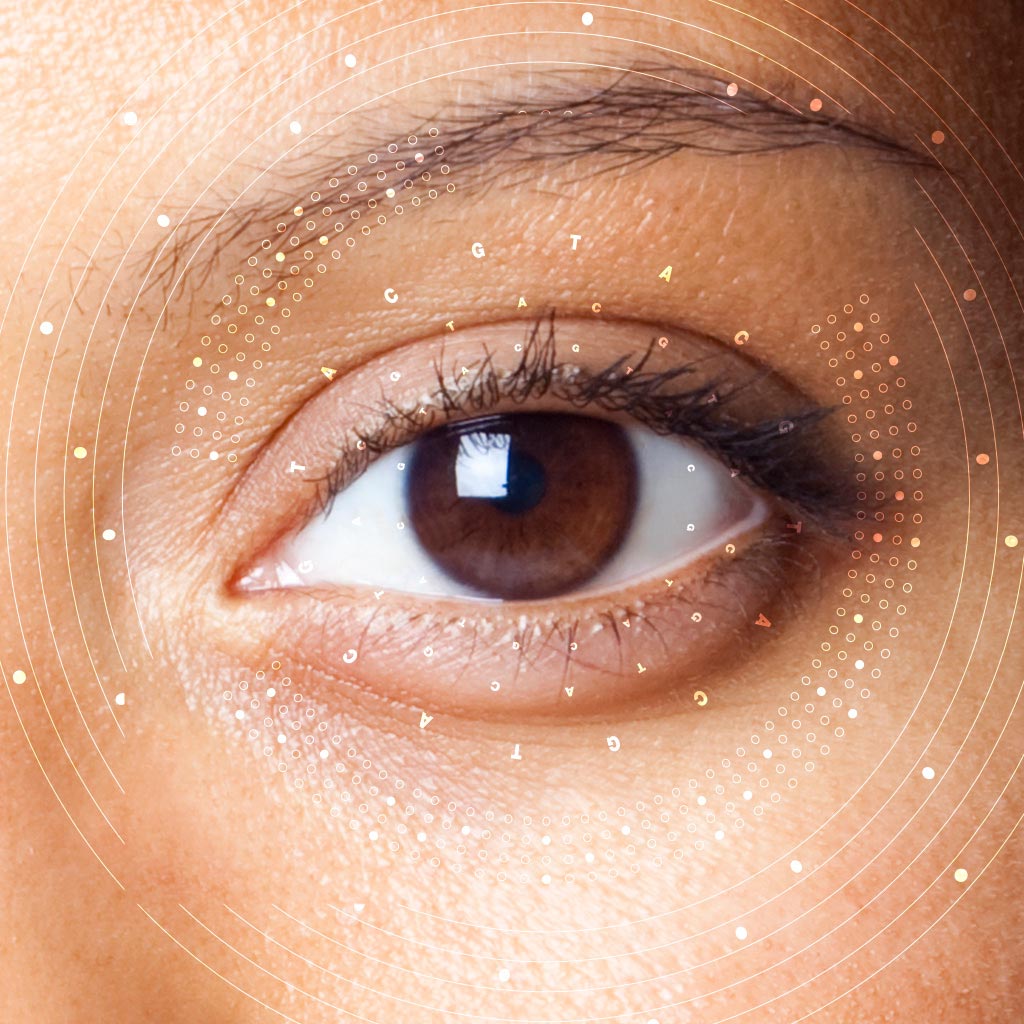 Genome: Unlocking Life's Code
Current: Sept. 12, 2019 – Jan. 2, 2020
Turtle Bay Exploration Park
Redding, California
Next: Jan. 17 – Apr. 12, 2020
Museum of Science & History
Jacksonville, Florida
Learn More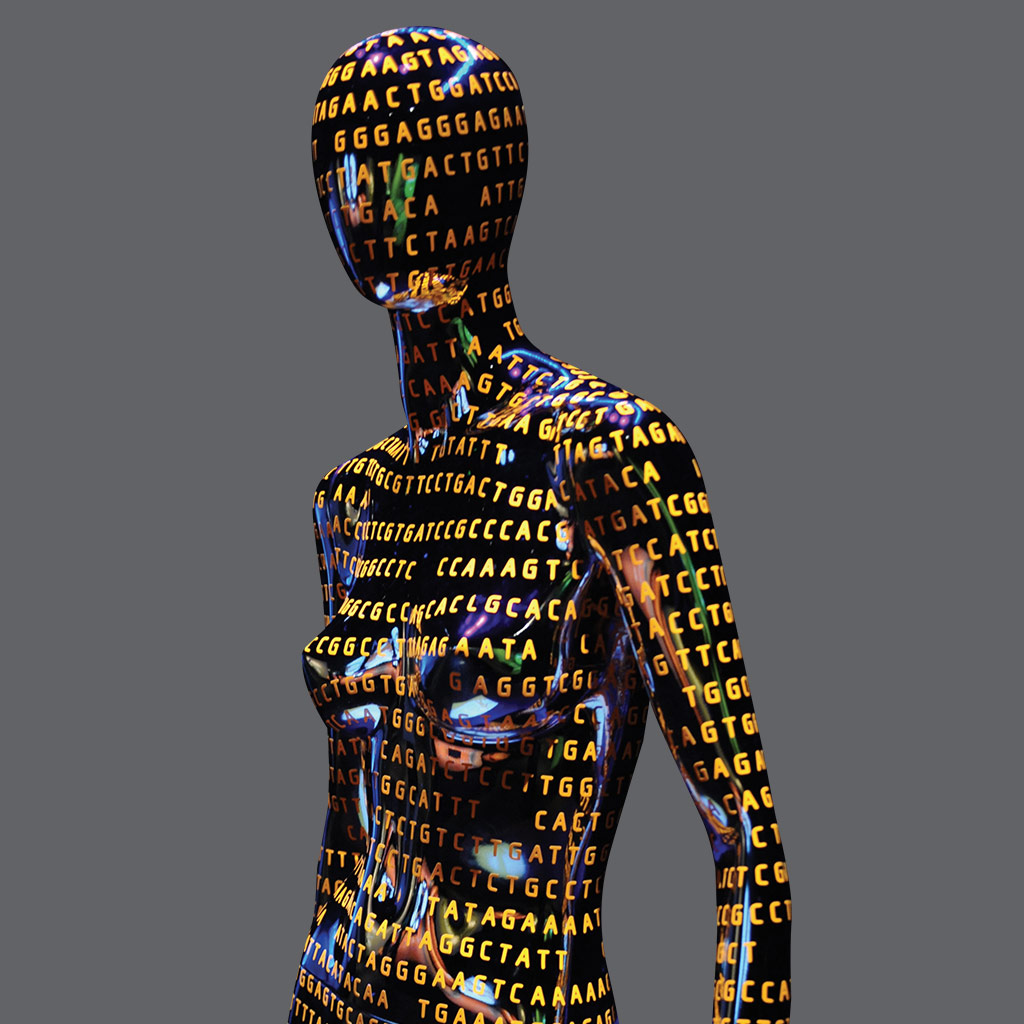 About The Genomics Landscape
A monthly update from the NHGRI Director on activities and accomplishments from the institute and the field of genomics.
Last updated: December 10, 2019