NHGRI's social media activities bring genomics closer to the public
Before getting to the array of updates about the many happenings at NHGRI and in genomics, I would like to draw your attention to efforts of the National Institutes of Health (NIH) and the Food and Drug Administration (FDA) to gather information about some cutting-edge biomedical research technologies. Specifically, the NIH and FDA Joint Leadership Council Next-Generation Sequencing and Radiomics Working Group has issued a Request for Information (RFI) soliciting feedback from stakeholders about resource gaps that need to be addressed to support Next-Generation Sequencing (NGS) test validation and development, tool development, and data interpretation. This RFI was released in parallel with a companion RFI focused on reference material gaps for radiology. Responses are requested by November 1.
In addition, the Working Group will host a workshop on resource requirements for accelerating clinical applications of NGS and radiomics, including those using artificial intelligence. The National Cancer Institute will host this virtual event on September 29-30. Registration is required by September 27.
 All the best,
NHGRI's social media activities bring genomics closer to the public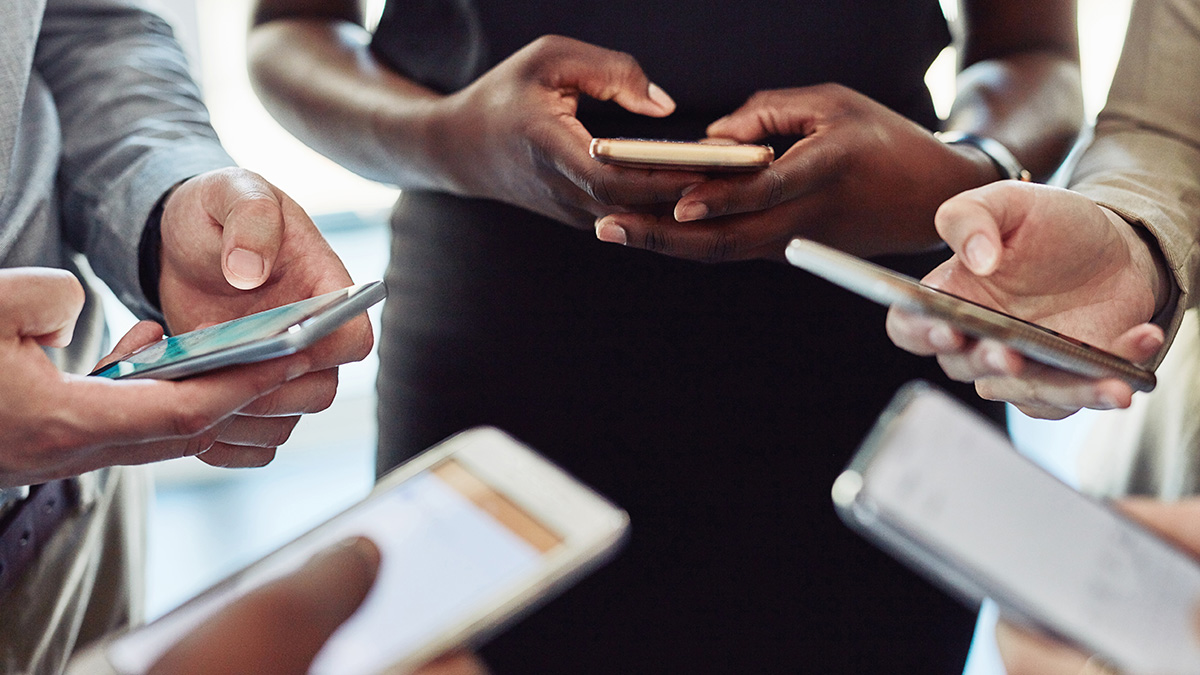 NHGRI's social media platforms provide a great venue for conveying information about genomics to the general public, while also staying connected with colleagues and interested stakeholders. Social media provides NHGRI staff a space to talk about their work, make genomics topics easy to understand, and show how genomics can positively affect people. NHGRI's social media accounts on both Facebook and Twitter post information that is directed to the various NHGRI messages, such as those related to the 2020 NHGRI Strategic Vision, funding opportunities in genomics, the importance of genomic literacy, and the need to increase the diversity of the genomics workforce. In 2019, NHGRI increased its social media presence by starting a dedicated Twitter account for NHGRI director Dr. Eric Green, in addition to the institute's Twitter and Facebook accounts.
Every few weeks, the social media team hosts a #AskDrGenome session, during which a special guest and subject matter expert answers questions on Twitter about specific genomics topics, such as genomic medicine, polygenic risk scores, bioethics, genome sequencing, diversity of the genomics workforce, and genomic literacy. The next #AskDrGenome will be held on Wednesday, September 29, at 3 p.m. ET, during which NHGRI experts Laura Koehly, Ph.D., and Susan Persky, Ph.D., from the NHGRI Social and Behavioral Research Branch will answer questions about social science and augmented reality. Previous #AskDrGenome sessions can be found in the associated Twitter moments.
Twitter users can also test their knowledge about genomics by participating in pop quizzes on the @NHGRI_Director's account with the #PopQuizwithDrGenome series. For these quizzes, the social media team uses the NHGRI fact sheets to create poll questions on Twitter, which are later followed by a video of Eric Green giving the correct answer and talking more about the topic. So far, the series has featured questions about some genomics basics and comparative genomics.
The social media team uses a friendly and engaging voice to encourage the general public to learn more about genomics. Every Friday, the team creates a Twitter thread that breaks down genomics topics that are detailed in available factsheets on genome.gov, including gifs and imagery to make the topics fun for all audiences. Topics have included an introduction to genomics, polygenic risk scores, genome sequencing, chromosomes, and biological pathways. The team also creates #GenomeFacts that provide small bits of accessible information, such as what it will look like to implement genomic medicine. Previous Twitter threads from NHGRI #FactsheetFridays can be found in the associated Twitter moments.
Virtual broadcasts have also allowed NHGRI to host more events and gain a wider audience. Such events are livestreamed on NHGRI social media platforms, making the content easily accessible. Examples include upcoming Bold Predictions Seminars, Genomics and the Media Seminars, and National Advisory Council for Human Genome Research meetings. Viewers are also encouraged to ask questions on social media that may be featured during the Q&A portion of these virtual events. In addition to being livestreamed, the social media team live-tweets these events with information about the speakers, the discussion topic, and relevant quotes from the live event. Now that many genomics conferences and events are virtual, it allows the social media team to share relevant topics with NHGRI Twitter followers, thereby providing access to information that would not otherwise be easily found.
The NHGRI social media team is excited to connect with as many social media followers as possible. To see all of these activities and more, find our accounts on Facebook @genome.gov and on Twitter at @genome_gov and @NHGRI_Director.
NHGRI MorPHiC program to explore the function of every human gene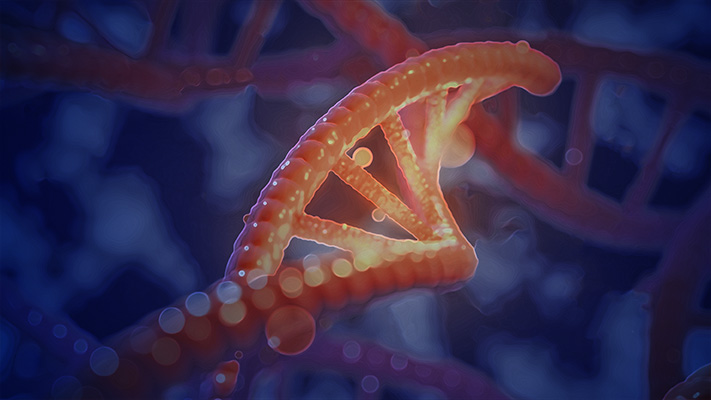 In August, NHGRI published three funding opportunity announcements (FOAs) that together request grant applications for a five-year pilot effort to determine the function of human genes. The so-called Molecular Phenotypes of Null Alleles in Cells (MorPhiC) project will catalog the molecular and cellular phenotypes resulting from null alleles of genes in human cells. Phase 1 of MorPhiC will target 1,000 human genes that will be studied in cell culture using multiple molecular and cellular assays. The overall goal of Phase 1 is to establish the key challenges for scaling up such an effort to examine all human genes. This will inform a possible second phase. The FOAs call for applications for three components of the project: data production research and development centers, data analysis and validation centers, and the data resource and administrative coordinating center. A pre-application webinar will be held on September 10, 2021.
NHGRI Short Course in Genomics features new microbiome lesson plans for science educators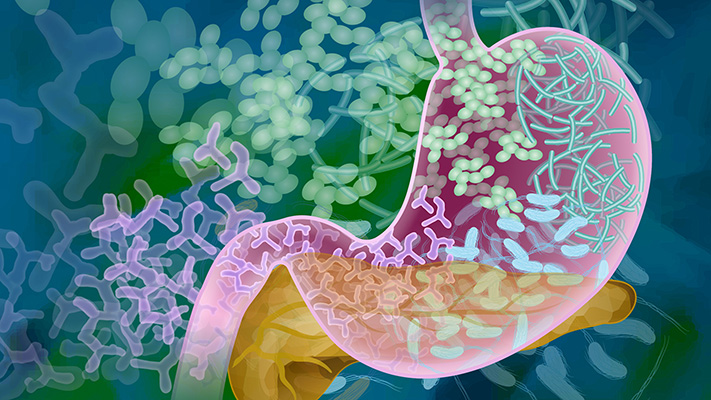 In August, the NHGRI Education and Community Involvement Branch hosted the 2021 Virtual Short Course in Genomics. The course is held annually for middle school, high school, community college, and tribal college science educators and provides an opportunity for STEM educators to hear lectures and receive teaching resources from leading researchers, clinicians, and staff. As with the 2020 course, the format built an engaged virtual educator community through pre-taped lectures, live lectures, Q&A sessions with scientists, and hands-on virtual activities. This year's course featured the new Microbiome Lesson Plans, developed by educators and alumni from the Short Course. The new lesson plans consist of four modules available for free download. These were inspired by lectures and resources on the microbiome offered at various Short Courses in Genomics over the past five years. If you are a middle school, high school, community college, or tribal college science educator interested in applying to next summer's Short Course in Genomics, visit the course's website. The application process will open in February 2022.
ISCC-PEG Scholars Program provides students opportunity to broaden genomics education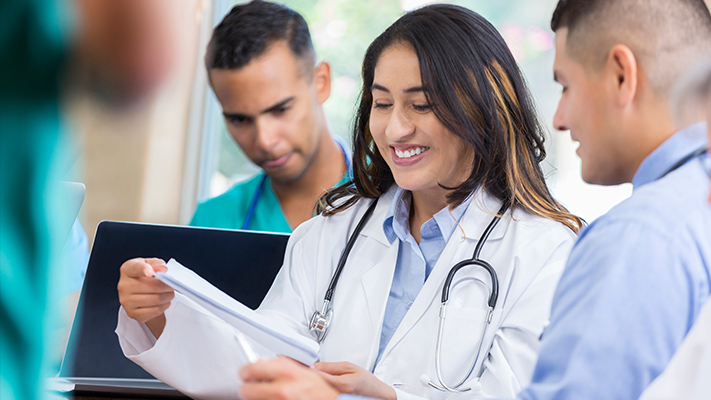 The Inter-Society Coordinating Committee for Practitioner Education in Genomics (ISCC-PEG) Scholars Program provides students with exposure to the broader genomics community and the opportunity to work on genetics- and genomics-related education projects under the mentorship of an ISCC-PEG member. The program offers a two-year appointment, during which each scholar is provided funds to travel to the annual ISCC-PEG in-person meeting (typically in January or February) and present their project. The program is not a full-time fellowship, postdoctoral, or salaried position; travel to the ISCC-PEG meeting is the only financial component. Applications are due on October 1.
NIH Loan Repayment Programs support professionals in biomedical and behavioral research careers
The NIH Loan Repayment Programs (LRPs) are a set of programs established by the U.S. Congress that are designed to recruit and retain highly qualified health professionals into biomedical or behavioral research careers. LRPs represent a vital component of efforts to keep health professionals in research careers. NHGRI participates in the LRPs by supporting researchers working in genomics and related disciplines at domestic, non-profit institutions. The LRPs are open to U.S. citizens, U.S. nationals, or permanent residents who possess a doctoral-level degree. In addition, NHGRI recently committed to a new subcategory, the LRP-REACH (Research in Emerging Areas Critical to Human Health) that specifically supports genetic counselors with a M.S. or Ph.D. degree working in genomics research. Applications are due on November 18.
NHGRI participates in a dialogue on public engagement with basic science at 2021 SciPEP conference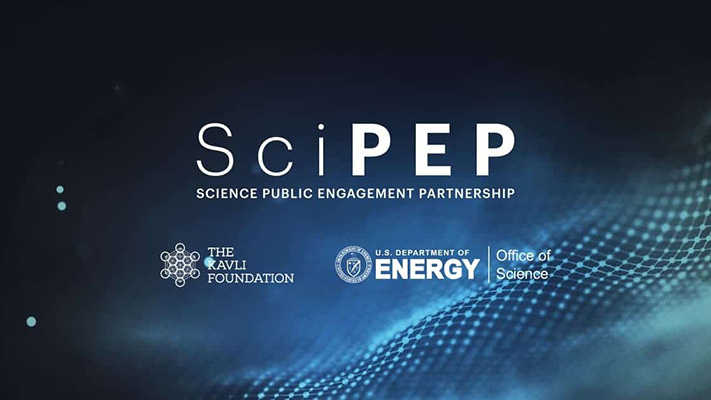 In July, the NHGRI Communications and Public Liaison Branch participated in the first SciPEP (Science Public Engagement Partnership) virtual conference. The conference explored the complex relationship between the public and researchers, bringing together experts within the science and science communication communities. In 2020, NHGRI published the 2020 NHGRI Strategic Vision, describing the most compelling research priorities and opportunities in human genomics for the coming decade. That vision emphasizes the value of building creative and original science communication products that highlight genomics research. Watch the NHGRI video to learn about how the institute has adapted its strategy for disseminating information about genomics research to the public in engaging ways.
Oral history interviews capture perspectives and experiences of genomics researchers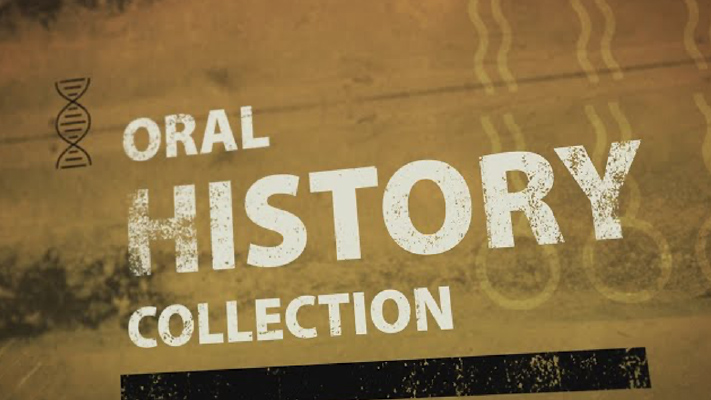 Launched in 2012, the NHGRI History of Genomics Program collects and organizes historic materials related to the field of genomics and NHGRI as an organization. A signature component of the program is a growing set of oral history interviews that capture the perspectives and experiences of people involved in the Human Genome Project, major NHGRI programs, and the broader field of genomics. This oral history collection includes interviews with both prominent genomic leaders and NHGRI staff. To date, over 40 interviews have been posted on Genome TV, NHGRI's YouTube channel. The latest interview to be posted features Jane Rogers, Ph.D., former head of sequencing at the Wellcome Trust Sanger Institute during the Human Genome Project.
Seminar Series
Bold Predictions for Human Genomics by 2030
Session 7: September 16, 2021, 3 p.m. to 4:30 p.m. ET
Prediction: The clinical relevance of all encountered genomic variants will be readily predictable, rendering the diagnostic designation "variant of uncertain significance (VUS)" obsolete.
Speakers:
Heidi Rehm, Ph.D., Broad Institute, Harvard Medical School & Massachusetts General Hospital
Douglas Fowler, Ph.D., University of Washington
Moderator:
Ben Solomon, M.D., NHGRI
---
Session 8: October 4, 2021, 3 p.m. to 4:30 p.m. ET
Prediction: A person's complete genome sequence along with informative annotations can be securely and readily accessible on their smartphone.
Speakers:
Michael Schatz, Ph.D., Johns Hopkins University & Cold Spring Harbor Laboratory
Gillian Hooker, Ph.D., ScM, LCGC, Concert Genetics
Moderator:
Sarah Bates, M.S., NHGRI
Learn More
About The Genomics Landscape
A monthly update from the NHGRI Director on activities and accomplishments from the institute and the field of genomics.
Last updated: September 9, 2021