NIH data management policy commits to making research results available
Welcome to the second month of 2023. It has quickly become apparent that the year is going to be a very busy one for NHGRI and for the field of genomics more generally. Many of us felt like we got "shot out of a cannon" shortly after January 1 — but in a good way with many exciting developments!
I would like to call your attention to a recently published web profile on Neil Hanchard, MBBS, D.Phil., senior investigator within our Intramural Research Program's Center for Precision Health, to learn more about his serendipitous journey into genetics research and what he is excited about for the future of genomics. As the title of the profile says, Neil "unravels the complexity of childhood diseases" and "aims to diversify genomics research."
 All the best,
NIH data management policy commits to making research results available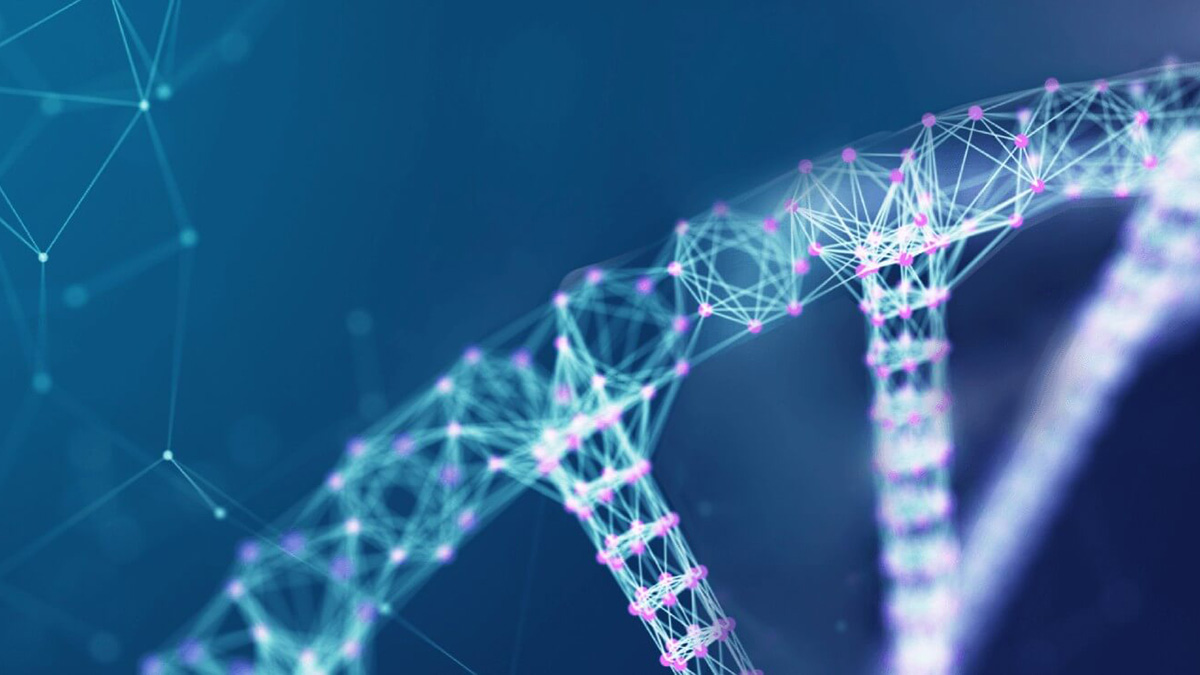 The effective date for the new NIH Data Management and Sharing (DMS) Policy occurred last month – January 25, 2023. The DMS Policy emphasizes the importance of good data management practices, which provide the foundation for effective data sharing and help improve the reproducibility and reliability of research findings. Data sharing is critical because it enables researchers to rigorously test the validity of research findings and strengthens analyses by combining datasets. Importantly, data sharing enables the reuse of existing data to explore new frontiers of discovery.
Though the policy was published two years ago, many may still be unsure about what exactly this policy means for them. Given the strong commitment of NHGRI researchers to genomic data sharing, the institute believes that the genomics community is poised to craft thoughtful and comprehensive plans that adhere to the DMS Policy.
At its core, the DMS Policy expects all NIH-supported researchers who generate scientific data to submit a DMS plan as part of their funding application or project proposal. Previously, only projects receiving greater than $500,000 per year of funding or those generating large-scale genomic datasets were expected to provide such plans. Once funded, all award recipients are now expected to comply with the DMS plan approved by the institute or center funding that award. Additionally, DMS plans can be updated over the course of the project if circumstances change.
NHGRI is committed to working with the genomics research community to maximize the quality of all data that are shared in accordance with both the new DMS Policy as well as the existing NIH Genomic Data Sharing (GDS) Policy. To that end, the institute has updated its website, genome.gov, to provide relevant information about both data sharing policies in one place. NHGRI has also developed a library of sample DMS plans, which are available here on the NIH Scientific Data Sharing website. For those seeking NHGRI funding, more specific guidance on data sharing is available.
NHGRI also places a high value on sharing metadata and phenotypic data, as well as using data standards whenever possible to facilitate accurate data reuse. In addition, the institute has explicit NHGRI-specific expectations for complying with the GDS Policy, which go beyond NIH's baseline expectations in a few ways, specifically: (1) there is no minimum threshold for sharing large-scale genomic data; (2) non-human genomic data are subject to the NIH GDS Policy as human genomic data with respect to the timeline of submission and release, and (3) there is the expectation for explicit consent irrespective of when samples were collected.
Finally, NHGRI encourages researchers who will be engaging with new research participants to obtain participant consent for sharing genomic data, either for general research use through controlled-access or for unrestricted access, as appropriate. Researchers should also avoid additional restrictions or requirements that limit sharing.
Additional information about NHGRI's efforts to promote broad and robust data sharing can be found in the 2022 Genomic Data Sharing Spotlight Series of The Genomics Landscape, which consisted of 12 entries highlighting topics such as popular NHGRI datasets, the FAIR and CARE Principles, and the importance of using data standards.
Data management and sharing on the scale associated with the NIH DMS Policy are new, and NHGRI staff and grantees will collectively learn over the next few years about the challenges, nuances, and best practices of data sharing. Anyone with questions or suggestions for NHGRI should email nhgridatasharing@mail.nih.gov to share those thoughts.
ASHG apologizes for past harms in human genetics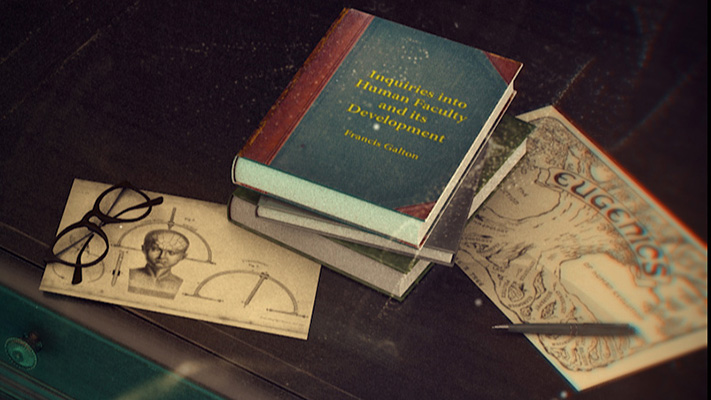 The American Society of Human Genetics (ASHG) Board of Directors recently released a statement apologizing about how some of ASHG's early leaders participated in the eugenics movement and acknowledging how unjust uses of human genetics have contributed to racism. ASHG also apologized for staying silent about past harms and injustices perpetuated by some in the human genetics field. In the 27-page report "Facing our History — Building an Equitable Future," ASHG documents the participation of some early ASHG leaders in perpetuating systemic injustices and highlights recent moments in which the field has moved towards inclusion and equity. ASHG also announced immediate steps that it will take to strengthen diversity, equity, and inclusion through initiatives, policies, and research.
Human Genome Reference Program meeting report emphasizes utility and equity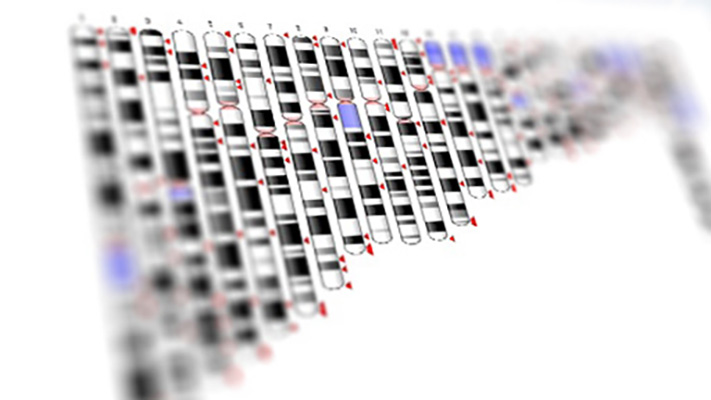 Last October, NHGRI sponsored a Human Genome Reference Program (HGRP) meeting to gather input on the next steps for the program and future needs for the human genome reference. A report from that meeting, released last month, emphasizes several high-level points, including that the HGRP should remain a high priority for NHGRI; the next stages of the HGRP should provide concrete deliverables that focus on utility for the broader international research community; the HGRP should involve, enable, and promote equity for diverse research communities; and the ethical, legal, and social considerations should be integrated throughout the HGRP.
New NHGRI fact sheet explains human genomic variation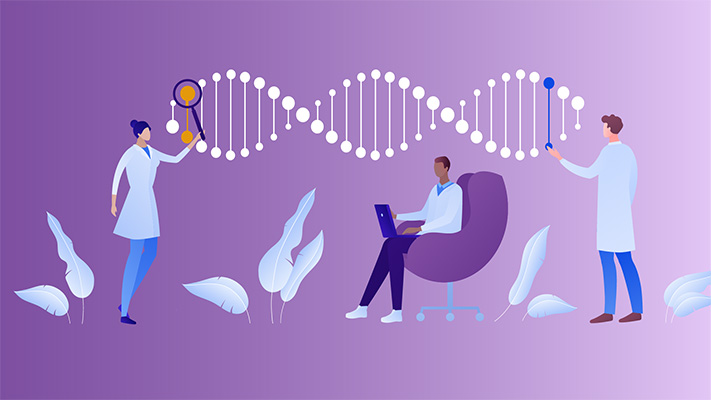 NHGRI recently released a new fact sheet on human genomic variation, which provides explanatory information and graphics about variation in human genome sequences. The new fact sheet describes the different types of human genomic variants, such as single-nucleotide variants, insertions, deletions, and structural variants. It also provides a general overview of the set of genomic variants in a typical human genome and information about why genomic variation is relevant to human health. In addition, the new fact sheet describes biases associated with the current reference human genome sequence and introduces the upcoming human "pangenome" reference sequence, which will incorporate more human diversity.
NSF-NHGRI funding opportunity targets advances in RNA biology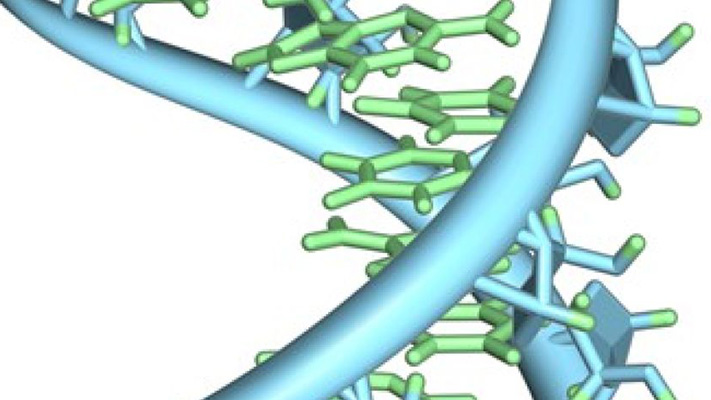 The National Science Foundation's (NSF) Molecular Foundations for Biotechnology (MFB) program is accepting proposals to develop fundamentally novel approaches in molecular sciences to drive new directions in biotechnology. The 2023 MFB solicitation was released in partnership with NHGRI and focuses on RNA biology. The program aims to support projects that pursue creative, technologically advanced approaches to study RNA function in complex biological systems and that harness RNA research to advance biotechnology. The goal is to encourage interdisciplinary collaborations among the biological, chemical, computational, mathematical, and physical sciences. Required letters of intent are due March 16, 2023. The full proposals are due May 11, 2023.
NHGRI talking glossary graphic featured as cover art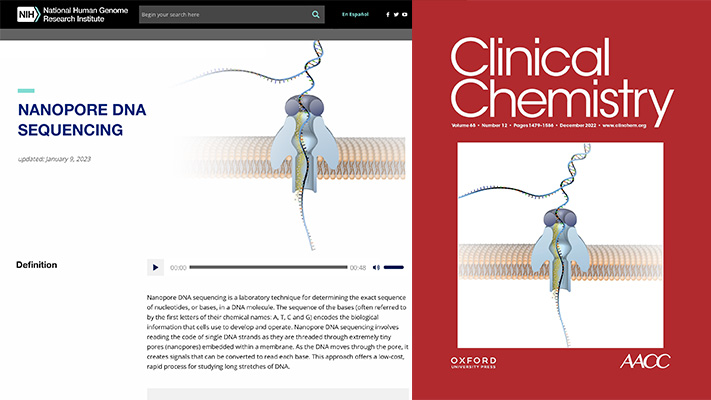 Since NHGRI launched the Talking Glossary of Genomic and Genetic Terms in 1998, the resource has received over 18 million views. The current version of the glossary now features nearly 250 terms explained in an easy-to-understand way by leading NHGRI professionals and is one of the most visited sites on genome.gov. As a testament to the reach of this resource, the journal Clinical Chemistry used the Glossary's nanopore DNA sequencing image on the cover of their December 2022 issue. The Glossary is only one of many remote-learning NHGRI resources that aim to make genomics and genetics more accessible and understandable to a range of audiences. For additional context, see this listing of all of NHGRI's educational resources.
Historically Speaking series to feature next generation of Black leaders in genetics
The Smithsonian's National Museum of African American History and Culture (NMAAHC) will host the third part of its four-part Historically Speaking collaboration with NHGRI on February 23, 2023, at 7 p.m. ET. The event will be held in person in the Oprah Winfrey Theater and broadcast live for online viewing. Chris Williams, Ph.D., STEM Education Specialist at NMAAHC, will lead a conversation with scholars Tina Lasisi, Ph.D., Carter Clinton, Ph.D., and Jameson Floyd. During this program, panelists will explore the work of Black and African American millennial scientists conducting groundbreaking research. The event is made possible by contributions from the Foundation for the National Institutes of Health and support from NHGRI. Attendance and viewing of the event are free, but registration is required.
Genomics Research Spotlight
Genome-wide data from medieval German Jews show that the Ashkenazi founder event pre-dated the 14th century
Waldman et al.
Cell 185(25):4703–4716, 2022. PMC9793425
One method for studying the ancestry of a human population involves the use of DNA from ancient biological specimens. With approval from the local Jewish community, researchers used ancient DNA from teeth found in a historic Jewish cemetery in Erfurt, Germany. Through analyses of the DNA, they were able to discern that this ancient Jewish community could be categorized in two groups: one more closely related to individuals from Middle Eastern populations and the other more closely related to European individuals. These findings suggest that the Erfurt Jewish community was more genetically diverse than the modern Ashkenazi Jewish community. Furthermore, by additionally studying DNA from the mitochondria, which is inherited from biological mothers, the researchers determined that this medieval Ashkenazi Jewish community shared a common ancestor and that the "founder event" (i.e., the establishment of a new population from a small number of individuals") occurred before the 14th century.
This research was funded by multiple sources in the US and Israel, including a grant from the NHGRI Extramural Research Program to David Reich, Ph.D., who is a faculty member at Harvard Medical School; that grant is part of the NIH Research Project Grant Program (PA-19-056).
About The Genomics Landscape
A monthly update from the NHGRI Director on activities and accomplishments from the institute and the field of genomics.
Last updated: February 2, 2023