National DNA Day 2019: Another Year to Celebrate Genomes
As featured in The Genomics Landscape earlier this year, Dr. Bill Gahl recently stepped down as NHGRI's Clinical Director. I am pleased to announce that the search to identify the next NHGRI Clinical Director is now open. The Institute is excited to find an outstanding physician-scientist for this important position, one who will lead our Intramural Research Program's research efforts to implement genomics in medicine. Further details can be found in the position announcement.
Speaking of genomic medicine implementation… as part of NHGRI's 'Genomics2020' Strategic Planning Process, the Institute will hold a workshop in September focused on genomics in medicine and health. In advance of that meeting, we are soliciting ideas about the anticipated challenges and opportunities over the next decade in this area of genomics. All submissions will be evaluated, and the submitters of the 12 most innovative and compelling ideas will be invited to participate in the workshop. But note— the submission deadline is tomorrow! For more details, visit the workshop website.
All the best,

National DNA Day 2019: Another Year to Celebrate Genomes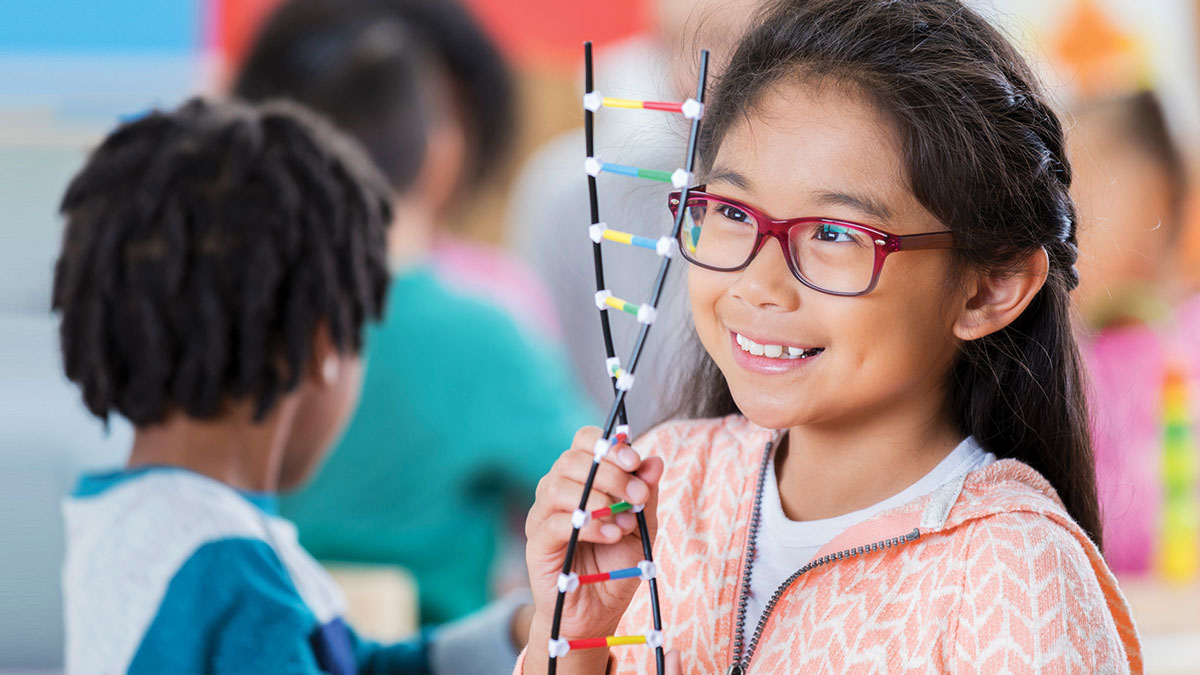 Every April 25, the National Human Genome Research Institute (NHGRI) joins the rest of the country in celebrating National DNA Day, which commemorates two historical milestones: the completion of the Human Genome Project in 2003 and the discovery of DNA's iconic double-helical structure in 1953. This year, NHGRI and others around the country held ~80 events to spread the excitement stemming from scientific advances made in genomics and how those advances relate to people's lives.
National DNA Day activities were certainly present on the NIH Campus in Bethesda, Maryland. On National DNA Day itself, genomics was in full display through multiple activities as part of NIH's Annual Take Your Child to Work Day. Children had the opportunity to extract DNA from strawberries, build models of DNA from gummy bears, and assemble and translate a printed genome sequence. Earlier in the week, David Kong, Ph.D., a synthetic biologist at MIT's Lincoln Lab and co-creator of Biota Beats (a microbial 'record player' that translates the microbiome into sound), delivered the Louise M. Slaughter National DNA Day Lecture. Dr. Kong spoke about his experiences connecting public communities to the life sciences. His extensive efforts have helped to foster a network of science enthusiasts that employ non-traditional approaches for science learning, such as art, music, and do-it-yourself activities.
The annual Louise M. Slaughter National DNA Day Lecture honors the life and legacy of the late Representative Louise M. Slaughter (D-N.Y.). Congresswoman Slaughter was a strong advocate for genomics research, and her tireless work in the enactment of the Genetic Information Nondiscrimination Act (GINA) now helps to protect Americans from discrimination in health insurance and employment based on genetic information. She was also responsible for passing the 2003 resolution in the U.S. House of Representatives that created National DNA Day.
National DNA Day events also occurred locally in the D.C. area. A discussion titled "DNA, Privacy, and Social Justice: A Conversation about DNA Testing, Privacy Concerns, and Social Justice" was hosted by NHGRI and the Maryland Center at Bowie State University. The Maryland Center at Bowie State University is an educational nonprofit dedicated to overcoming disparities. In the Hall of Human Origins at the Smithsonian National Museum of Natural History, NHGRI Program Director Erin Ramos, Ph.D. spoke about sharing knowledge of human genomic variation for use in precision medicine.
National DNA Day was also featured in cyberspace. Specifically, NHGRI hosted a Reddit "Ask Me Anything" (AMA) science community forum, during which researchers from the NIH Intramural Research Program and University College London answered questions about how advances in genome science are changing our lives. Alexander Katz, M.D. and Laura Koehly, Ph.D. (from NHGRI) partnered with Saskia Sanderson, Ph.D. (from University College London) to answer questions on the latest genomics discoveries and research endeavors. A featured topic was The Genomic Ascertainment Cohort (TGAC), a partnership between NIH and Inova Health System that aims to gather genomic data into a single, searchable system to enable researchers to study links between genomic variants and individual traits. The AMA experts addressed over 350 comments. In addition, cyber chatter about 2019 National DNA Day events hit social media using the hashtag #DNADay19.
Finally, the NHGRI National DNA Day webpages provide details about various educational activities that can be performed year-round. Check them out and start gearing up for next April 25.
IGNITE Clinical Trials to Measure Effectiveness of Genomic Medicine Interventions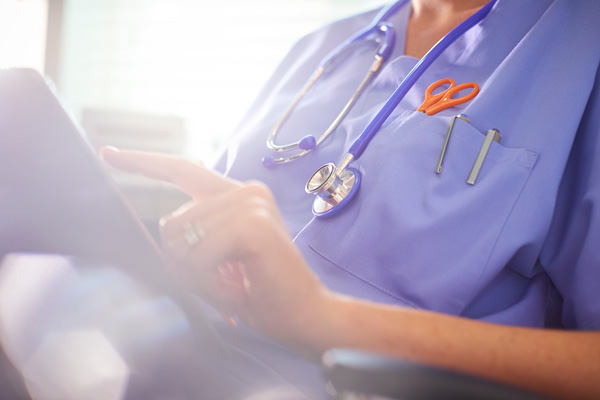 Since its inception in 2013, NHGRI's Implementing Genomics in Practice (IGNITE) Network has aimed to develop strategies for implementing genomic medicine in diverse clinical care settings. In Phase I, the network's efforts laid out the main challenges associated with implementing genomics in non-specialized, diverse clinical care settings. In February, the National Advisory Council for Human Genome Research approved two proposals that will allow the initiation of the IGNITE Pragmatic Clinical Trials Network. In this next phase, NHGRI is funding a coordinating center and five clinical groups that will collectively conduct two clinical trials of genomic medicine interventions. The first project ("Genetic testing to Understand Renal Disease Disparities U.S." or GUARDD-US) will study if early knowledge of high-risk APOL1 variants in African-American adults with hypertension can help reduce high blood pressure. The second project ("A Depression and Opioid Pragmatic Trial of Pharmacogenomics" or ADOPT-PGx) will test if patients with acute post-surgical pain, chronic pain, and/or depression have better clinical outcomes when prescribed medication guided by genotype-specific (i.e., pharmacogenomics) data. More information about the trials can be found here.
Centers for Mendelian Genomics Publish Milestone Paper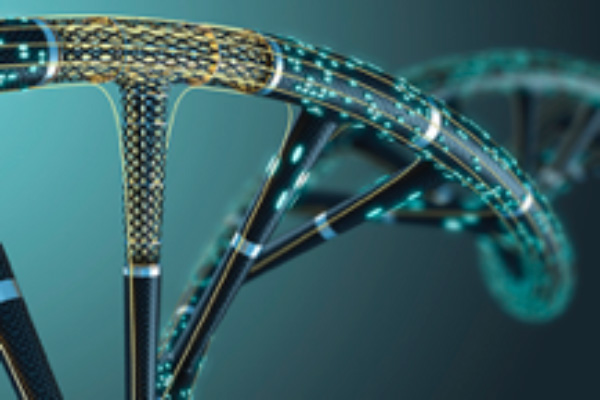 In November 2011, NHGRI and the National Heart, Lung, and Blood Institute (NHLBI) established the Centers for Mendelian Genomics (CMG), a program that has aimed to uncover the genomic basis of rare diseases and Mendelian conditions. CMG researchers recently published a milestone paper in Genetics in Medicine reviewing their progress to date in identifying genes and genomic variants contributing to these types of diseases and conditions. The paper, "Insights into genetics, human biology and disease gleaned from family based genomic studies," summarizes the program's accomplishments in pursuing pedigree-based genomic studies and rare variant analyses of families with suspected Mendelian conditions.
New NHGRI-ASHG Program Aims to Increase Diversity in the Genomics Workforce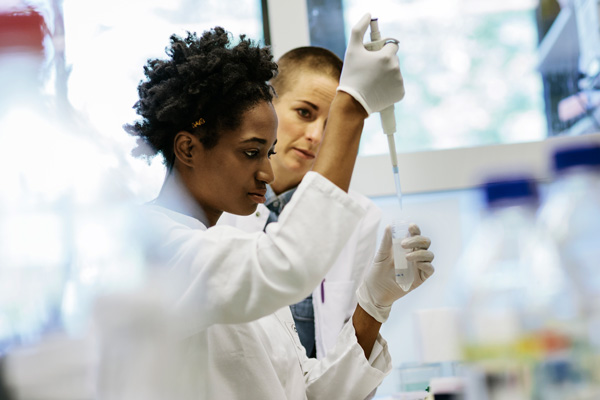 NHGRI is partnering with the American Society of Human Genetics (ASHG) to create a new program that aims to increase workforce diversity among genetics and genomics researchers. The Human Genetics Scholars Initiative is a multi-year program that will enlist young researchers from underrepresented backgrounds. Specifically, 40 U.S. trainees and early career scientists will be awarded a two-year mentorship program, travel support, and opportunities for skill building. An additional 200 diverse young researchers will be recruited to take part in a broader educational and community-building program.
NHGRI Welcomes New Communications Chief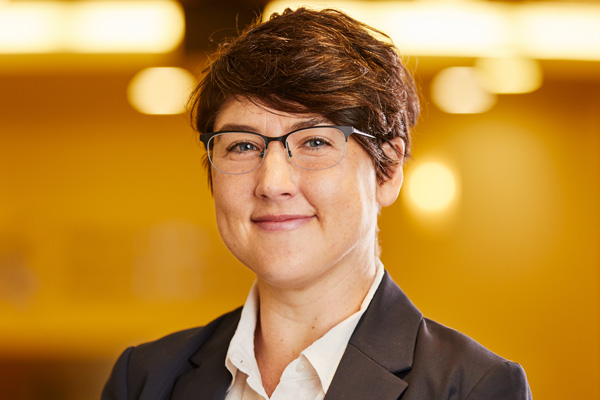 Sarah Bates has joined NHGRI as the Institute's new chief of the Communications and Public Liaison Branch. Previously, Sarah served as a public affairs specialist at the National Science Foundation, where she led communications for the Engineering Directorate and the BRAIN Initiative, covering complex and sensitive topics such as gravitational waves, sexual harassment, and disaster relief. Through that work, she earned the NSF Director's Award for Excellence Pioneer. Sarah has a Master of Arts in Journalism, a Master of Science in Astronomy, and a Bachelor of Arts in Physics and English.
Dr. Jeff Struewing, NHGRI Program Director, Retires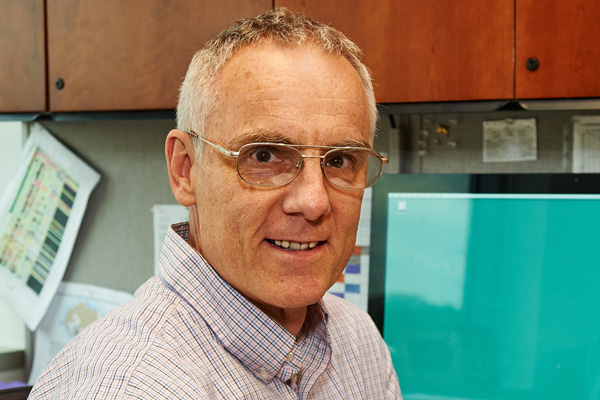 Jeff Struewing, M.D., a long-time program director in NHGRI's Extramural Research Program, retired at the end of April. Jeff began his NIH career in 1991 at the National Cancer Institute, studying inherited factors in cancer in the Genetic Epidemiology Branch and later in the Laboratory of Population Genetics. In 2007, he joined NHGRI as a program director, where he conceived and initiated the Electronic Medical Records and Genomics (eMERGE) Network; he later established and helped to lead the NIH Common Fund's Genotype-Tissue Expression (GTEx) project. Over the years, Jeff was an influential contributor to a number of NHGRI's extramural research programs and a valued advisor to both junior and senior staff alike. We wish Jeff all the best in his retirement.
2020 Vision for Genomics
Upcoming 'Genomics2020' events include: a poster at the Cold Spring Harbor Laboratory Biology of Genomes Meeting in May, a Town Hall at NIH in June, and a Town Hall at Massachusetts General Hospital in July.

To stay informed about the various strategic planning events, please sign up for email updatesand monitor the 'Genomics2020' calendar.
Learn More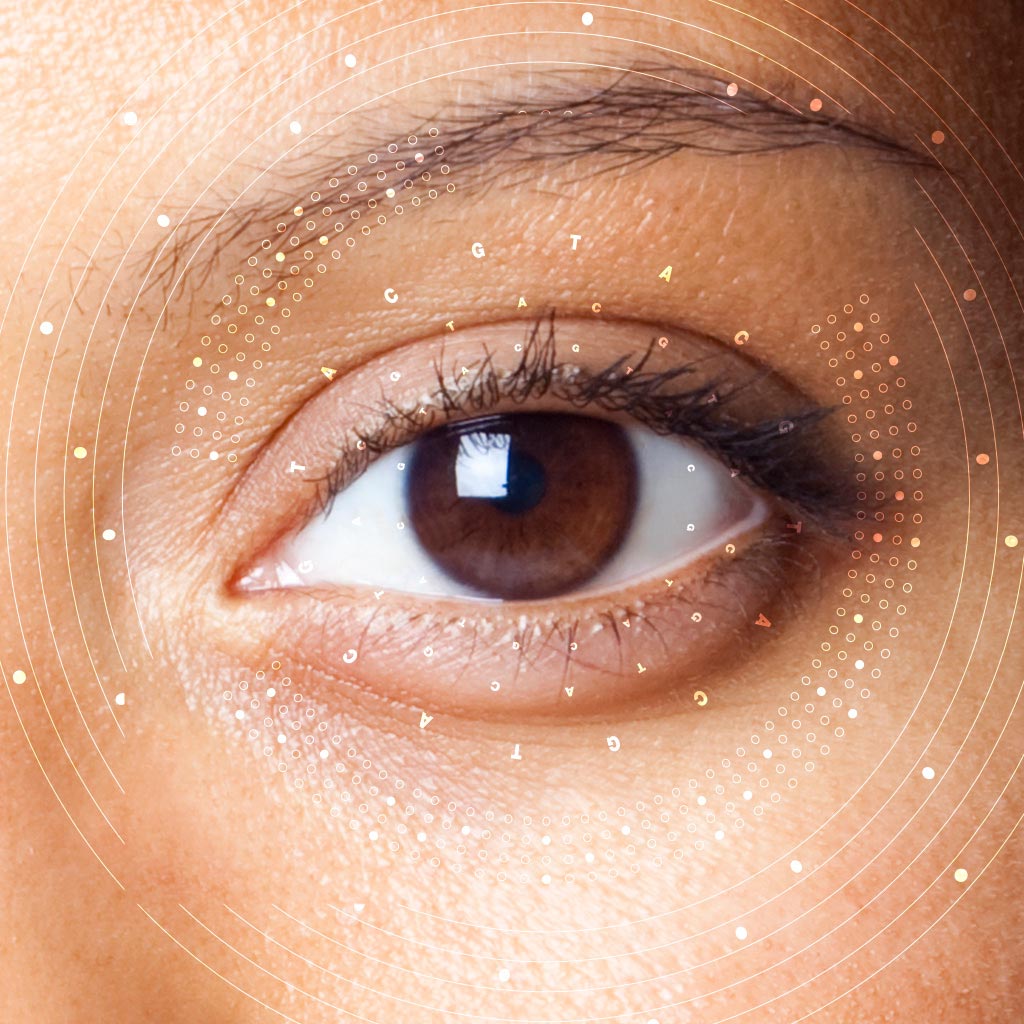 Genome: Unlocking Life's Code
The Genome: Unlocking Life's Code exhibition is currently touring North America.
Current: January 19, 2019 - May 19, 2019
McWane Science Center
Birmingham, Alabama
Next: Summer 2019
DaVinci Science Center
Allentown, PA
Learn More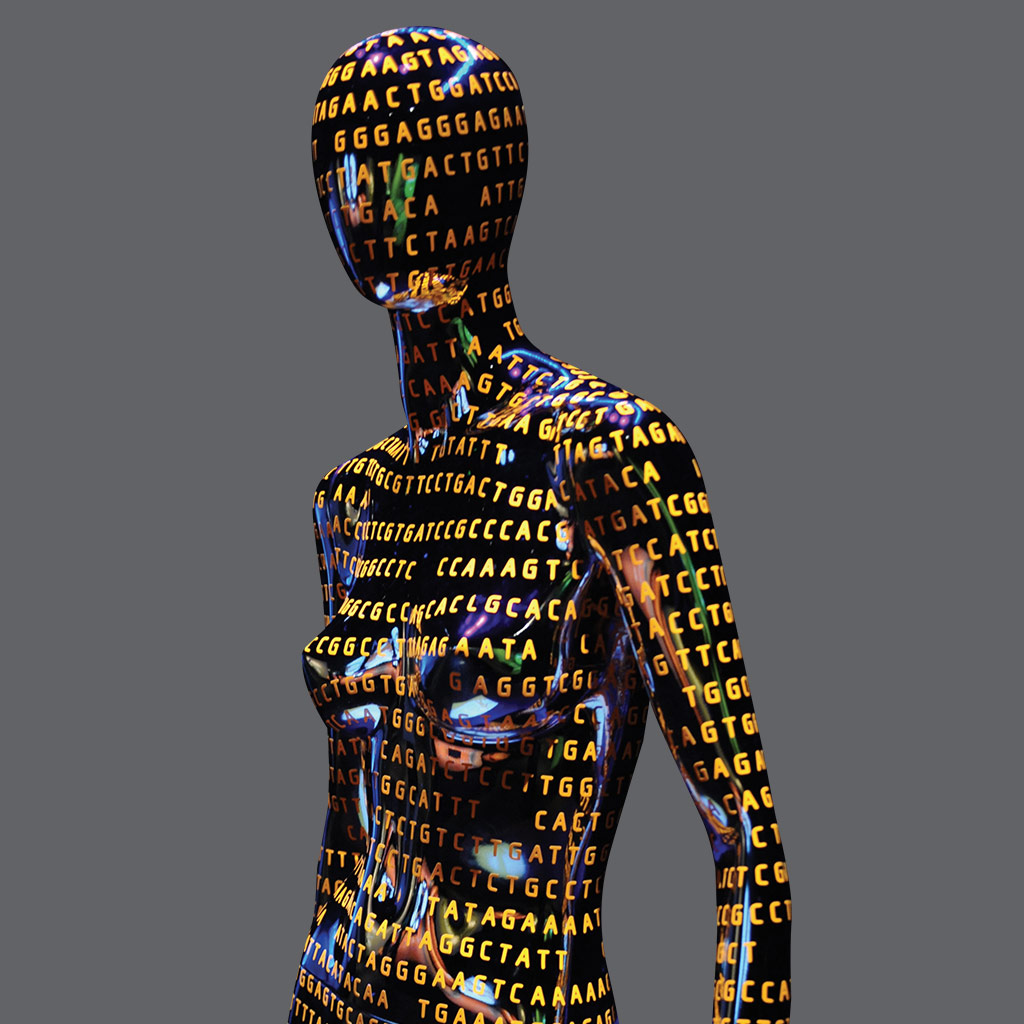 About The Genomics Landscape
A monthly update from the NHGRI Director on activities and accomplishments from the institute and the field of genomics.
Last updated: May 9, 2019