NHGRI Intramural Research Program celebrates three decades of remarkable science
The Global Biodata Coalition (GBC) — a group of research funders that includes NHGRI on behalf of NIH — is working to understand the global biodata resource ecosystem in an effort to facilitate data-resource sustainability. The group is seeking feedback about two consultation papers related to sustaining the biodata infrastructure and open data strategies. Feedback can be provided via the GBC's website until Monday, December 4. 
For those attending the annual American Society of Human Genetics (ASHG) annual meeting in Washington DC this week, please stop by the NHGRI exhibitor booth #214 to talk with NHGRI staff. Check out our webpage for an outline of NHGRI's presence at the ASHG annual meeting, including presentations, posters, and ancillary sessions.
 All the best,
NHGRI Intramural Research Program celebrates three decades of remarkable science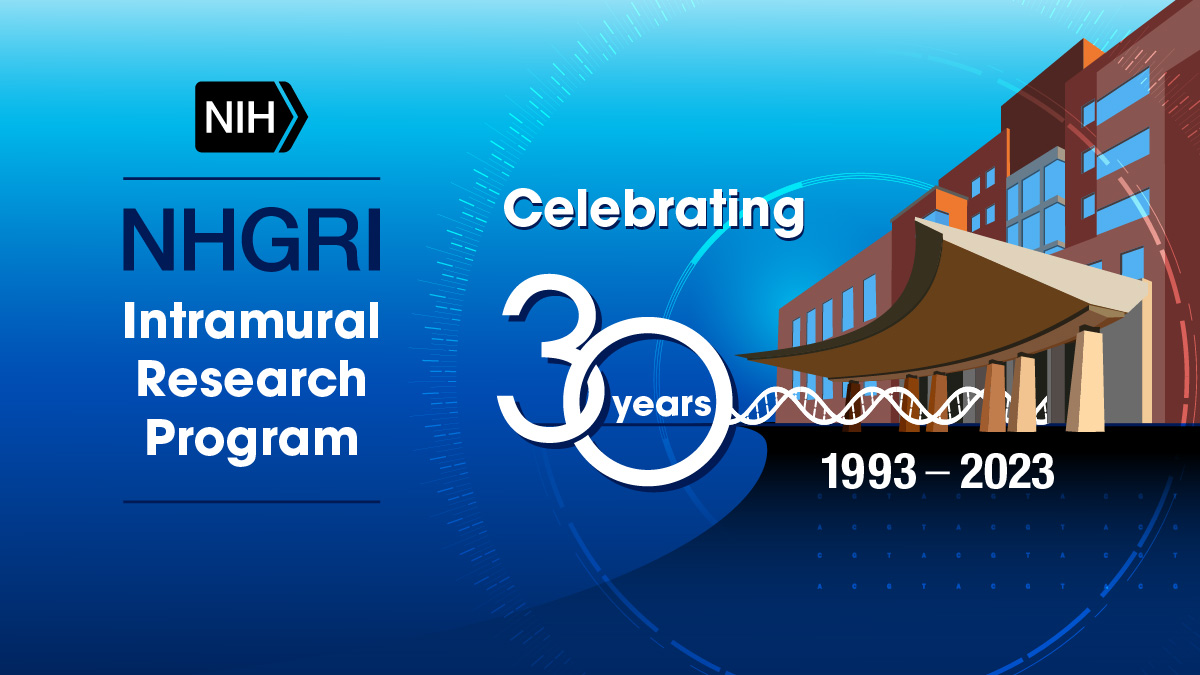 This year, the NHGRI Intramural Research Program (IRP) is celebrating its 30th anniversary. Established in 1993, the NHGRI IRP was designed to serve as the focal point for genetics and genomics research at NIH and worldwide. The program is dedicated to applying genomics to transform our understanding of biology and improve human health.
Thirty years after its founding, the NHGRI IRP has grown into a well-regarded research enterprise of remarkable depth and breadth. With an emphasis on advancing the frontiers of genetics and genomics, its investigators have become world leaders in the translation of genomics knowledge into tools and approaches for improving the treatment, prognosis, and prevention of rare and common diseases. The study of genomic variation and its effects on phenotype at the species, population, and individual levels is central to the IRP's scientific pursuits. NHGRI researchers view the genome as a window to understanding the human condition, including factors influencing human history, health, disease susceptibility, and common principles of biology.
The IRP provides its investigators and clinicians with stable funding for long-term and high-risk, high-reward projects. The NHGRI IRP has a fiscal year 2023 budget of ~$133.5M and just over 560 total staff. This includes 56 investigators made up of 21 tenured senior investigators, 2 tenure-track investigators, 1 senior scientist, 4 senior clinicians, and 28 associate investigators. The NHGRI IRP also hosts the research programs of several prominent NIH leaders — former NIH Director, Francis Collins, M.D., Ph.D.; NIAMS Director, Lindsey Criswell, M.D., Ph.D., D.Sc.; NICHD Director, Diana Bianchi, M.D.; and All of Us CEO, Joshua Denny, M.D., M.S. The program is located in 7 buildings on NIH's Bethesda, MD campus and in a leased facility in Rockville, MD.
Since it was established, the NHGRI IRP has had four Scientific Directors: Jeffrey Trent, Ph.D. (1993-2002), Eric Green, M.D., Ph.D. (2002-2011), Daniel Kastner M.D., Ph.D. (2011-2021), and Charles Rotimi, Ph.D. (2021-present). Dr. Rotimi took the helm as Scientific Director in October 2021 and has made a number of organizational changes. Early in his tenure, he reorganized the IRP to consolidate 10 branches down to 7 and established the Metabolic Medicine Branch. He also consolidated the scientific core facilities, which are no longer under individual branches and instead report to the Office of Scientific Core Facilities within the Office of the Scientific Director. Most recently, he selected Sara Chandros Hull, Ph.D., and Shawn Burgess, Ph.D., as Deputy Scientific Directors of NHGRI's IRP. Drs. Chandros and Burgess are replacing former Deputy Scientific Director Paul Liu, M.D., Ph.D., who recently stepped down from that role after 12 years of leadership.
Six months into his role as Scientific Director, Dr. Rotimi began a once-a-decade Blue Ribbon Panel review of the IRP to help inform the future of the program. This high-level review complements the more detailed, investigator-by-investigator reviews that take place every four years by the institute's Board of Scientific Counselors. The Blue Ribbon Panel concluded that the NHGRI IRP is an impressive success, stating that "the faculty and trainees are highly productive, the level of science is outstanding, and productivity is remarkable. With a growing and sincere dedication to diversity and inclusion, the IRP will continue to be a successful program for decades to come," as the panel noted in their report.
The future of the NHGRI IRP is bright. To bring the past together with the present, and to mark this important anniversary, this year the Jeffrey M. Trent Lectureship in Cancer Research will be used to celebrate the remarkable 30 years of the NHGRI IRP. That lecture will be given by Todd Golub, M.D., Director of the Broad Institute of MIT and Harvard, on November 13.
Also, to commemorate the 30-year milestone, the NHGRI History of Genomics Program recently convened a mini-reunion of the four NHGRI Scientific Directors. During this reunion, the group discussed the history, activities, and science of the NHGRI IRP, and a video of these conversations will be released later this year.
The NHGRI IRP has a long history of groundbreaking and even paradigm-shifting genomics research. It is fully anticipated that this trajectory will continue, leading to the development and application of new genomic approaches for the prediction, diagnosis, prevention, and treatment of human disease. To learn more about the NHGRI IRP and its first three decades of accomplishments, visit genome.gov.
NIH designates people with disabilities as a population with health disparities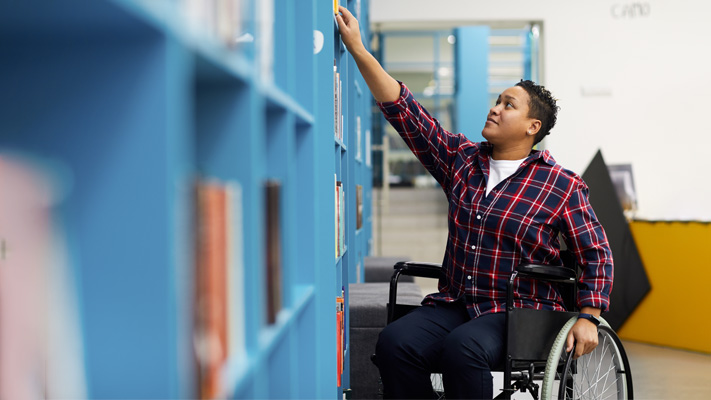 NIH recently designated people with disabilities as a population with health disparities. The designation, which applies to research supported by NIH, is one of several steps that NIH is taking to address health disparities faced by people with disabilities and ensure their representation in NIH research. A health disparity designation encourages research on the unmet health needs of these populations. Other NIH-designated populations with health disparities include racial and ethnic minority groups, people of lower socioeconomic status, underserved rural communities, and sexual and gender minority groups. NIH also issued a notice of funding opportunity calling for research applications focused on novel and innovative approaches and interventions that address the intersecting impacts of disability, race, ethnicity, and socioeconomic status on healthcare access and health outcomes.
NHGRI launches new digital archive related to the history of genomics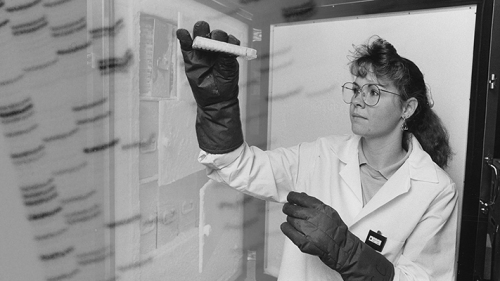 The NHGRI History of Genomics Program has launched a new digital archive and search aid for materials related to the history of genomics. The publicly available archive is keyword-searchable, allowing scholars, students, and the public to explore the breadth of NHGRI's archival digital holdings. The archive uses an open-source, user-friendly, and browser-based application called ArchivesSpace, which is employed by many of the largest archival repositories around the world. The NHGRI collections include a wealth of materials from the early days of genomics and provide a unique and detailed look into how the field developed following the Human Genome Project. These materials include those of former NHGRI Director Francis Collins, M.D., Ph.D., and former NHGRI Deputy Director Elke Jordan, Ph.D. The archive will continue to grow as NHGRI archives other historically important documents and materials.
New evaluation toolkit provides resources to the training community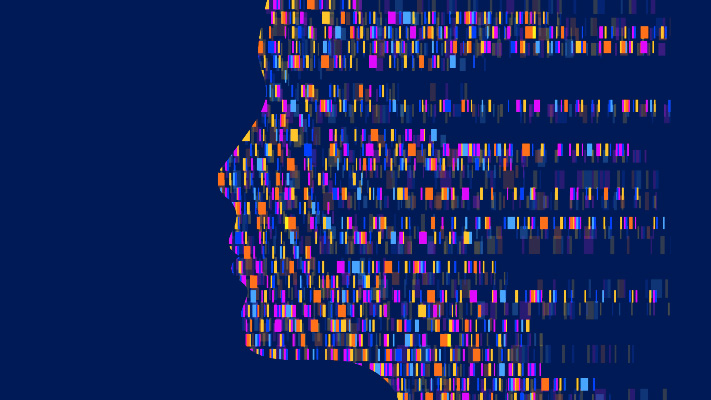 NHGRI is a leader in training the genomics workforce, but understanding the successes of training programs requires reliable metrics and methods for evaluating trainee outcomes. That is why NHGRI's Training, Diversity, and Health Equity (TiDHE) Office has developed a new toolkit to help training programs evaluate progress in achieving their training goals in a robust and data-driven manner. The toolkit includes methods for assessing trainee success, such as how well trainees are prepared for their chosen career paths and the long-term wellbeing of trainees. Such metrics are especially important given the subjectivity of defining success in career training, where trainee and program definitions of success may not always align. The new toolkit can be used by training programs of all sizes and even by principal investigators looking to best support the trainees in their research groups.
New healthcare educational module explores the genomics of autism spectrum disorder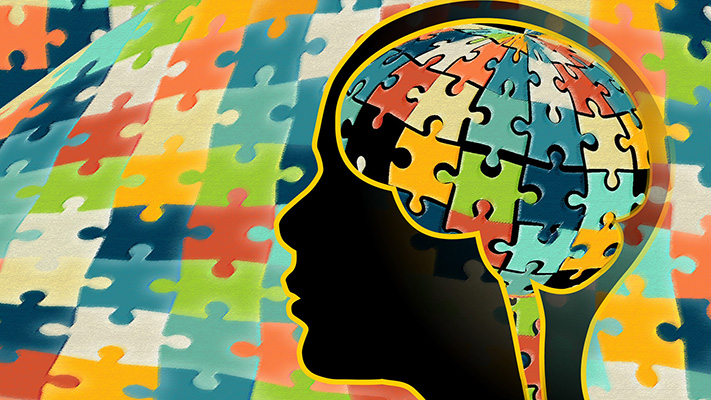 As the role of genomics in autism spectrum disorder (ASD) becomes better understood, misinformation and misconceptions about vaccine safety continue to cause complications for clinicians and patients. To explore these intricate themes, the Global Genetics Genomics Community (G3C) team released a new module: "Autism spectrum disorder and vaccines: Ethan and his mother, Dai." Created in collaboration between the NHGRI Education and Community Involvement Branch, the Inter-Society Coordinating Committee for Practitioner Education in Genomics, and the National Cancer Institute, the interactive case study allows viewers to interview a simulated patient voicing her concerns about the developmental delay of her 4-year-old son. G3C is an online compendium of open access interactive genomics cases that simulate real-life patient encounters as they unfold. The modules are open to a diverse audience and include guides for instructors, supplemental learning materials, and videos of expert commentators. The "Ethan and Dai" case includes expert comments provided by Chris Gunter, Ph.D., senior advisor to the NHGRI Director.
Dan Kastner's work on VEXAS featured in medical mystery podcast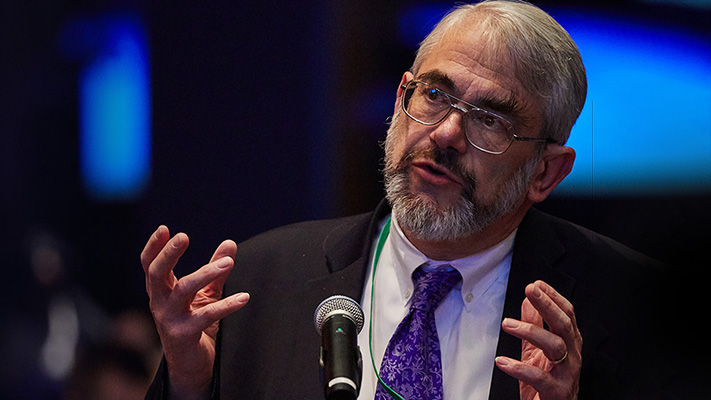 Dan Kastner, M.D., Ph.D., was recently featured in a podcast about his work on the life-threatening inflammatory disorder VEXAS (short for vacuoles, E1 enzyme, X-linked, autoinflammatory and somatic syndrome). In an episode of Symptomatic: A Medical Mystery Podcast, Dr. Kastner detailed how he came to discover the disorder and its associated gene by genome sequencing. A study participant with VEXAS also recounted his diagnosis journey and his struggles to identify the illness. Listen to the episode of Symptomatic.
NHGRI Director Eric Green elected to the National Academy of Medicine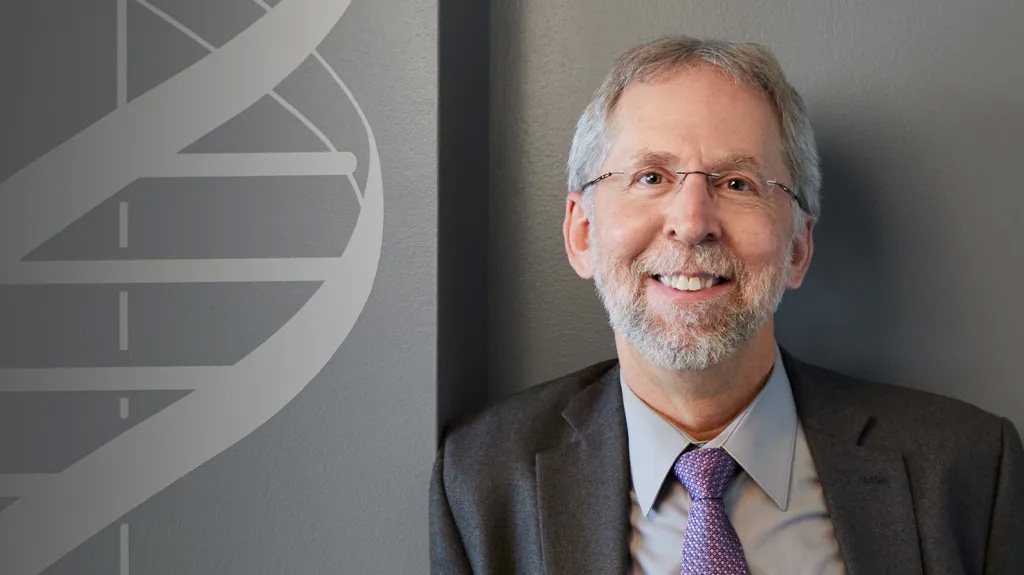 The National Academy of Medicine has elected NHGRI Director Eric Green, M.D., Ph.D., as a new member in recognition of his distinguished career using genomics to understand human health and disease. Election to the National Academy of Medicine is based on an individual's professional achievements, in line with the academy's mission of improving health for all through scientific advancements and the promotion of health equity. Dr. Green's work on the Human Genome Project and beyond has led to essential discoveries about the structure, function, and evolution of the human genome, and his lab identified several genes involved in human health conditions, such as hereditary deafness, vascular disease, and inherited peripheral neuropathy. For nearly three decades, Dr. Green has been a leader at NHGRI, helping to shape the strategic vision and long-term goals of the institute and influencing the direction of the entire human genomics enterprise. Election to the National Academy of Medicine is one of the highest honors in the biomedical field, which speaks to the significance of Dr. Green's career as a physician scientist. Read the feature story on Dr. Green's election here.
Genomic Research Spotlight
The relationship between regulatory changes in cis and trans and the evolution of gene expression in humans and chimpanzees
Barr et al.
Genome Biol 2023 Sep 11; 11;24(1):207 PMID: 37697401
Human's closest living relative, evolutionarily, are other primates. Genome sequences are 95% identical among primate species, and by comparing between primate and human genomes, we can learn about human evolution and genome function. In this article, researchers at the University of Chicago highlight tissue-specific regulation of genes that lead to differences between chimpanzees and humans. The researchers identified multiple transcription factors — proteins that regulate the expression of genes — that function differently between the two species. These findings expand our understanding of evolution as well as the role of genomic regulation in human traits.
This research was funded by the NIH with a grant to Yoav Gilad, Ph.D., who is a professor of medicine at the University of Chicago; that grant is part of the NIH Research Project Grant Program (PA-20-185).
About The Genomics Landscape
A monthly update from the NHGRI Director on activities and accomplishments from the institute and the field of genomics.
Last updated: November 2, 2023