Genome: Unlocking Life's Code exhibition takes its final bow
Twenty years ago – on December 5, 2002 to be precise – the international Mouse Genome Sequencing Consortium announced its generation of a high-quality draft sequence of the mouse genome. This provided researchers the first opportunity to compare the contents of the human genome with that of another mammal, an appropriate milestone in that mouse is a widely used animal model for many human diseases.
In NIH news, Lawrence Tabak, D.D.S., Ph.D., who is performing the duties of the NIH director, has selected Joni Rutter, Ph.D., as director of the National Center for Advancing Translational Sciences (NCATS). This is particularly notable for NHGRI since NCATS has strong historical ties to our institute, with many of the early components of NCATS having started within NHGRI's Intramural Research Program. Joni has served as the NCATS acting director since April 2021 and will oversee a diverse portfolio of research activities focused on improving the translational process of turning scientific discoveries into health interventions. Congratulations to Joni!
 All the best,
Genome: Unlocking Life's Code exhibition takes its final bow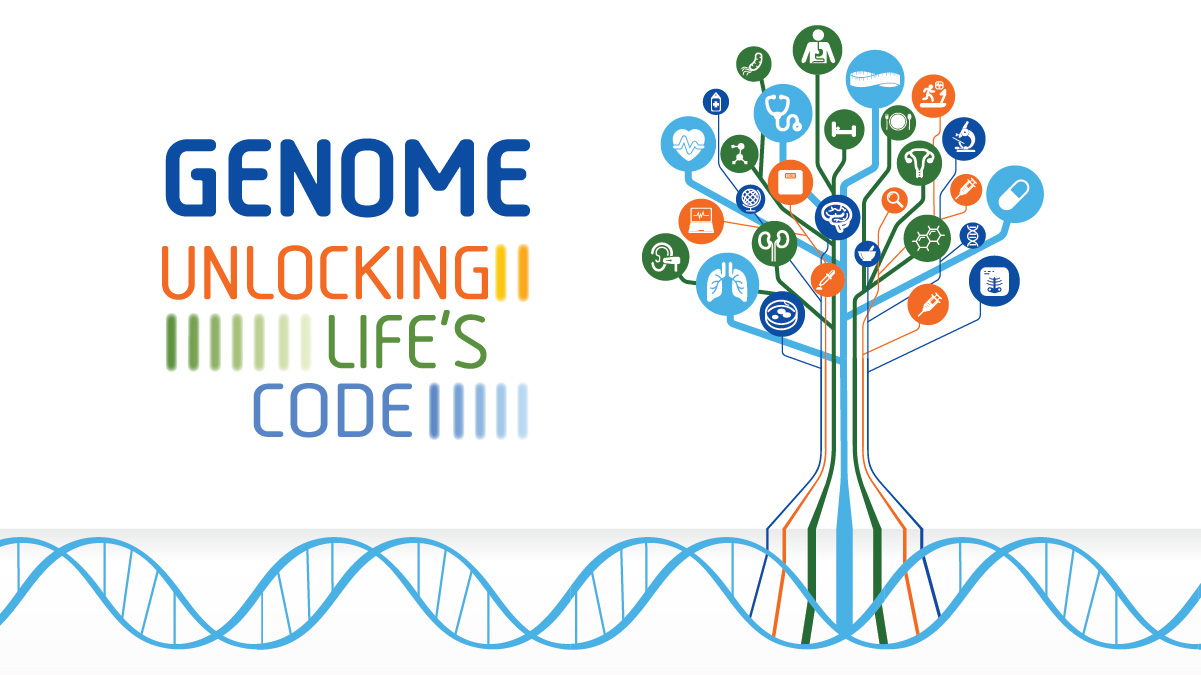 On June 14, 2013, the Smithsonian's National Museum of Natural History (NMNH) in Washington, D.C. opened the high-tech, high-intensity exhibition Genome: Unlocking Life's Code to celebrate the 10th anniversary of the completion of the Human Genome Project and its generation of the first human genome sequence — the genetic blueprint of the human body. The exhibition was jointly developed by NHGRI and NMNH. After a year-plus stay at NMNH, the exhibition travelled to 12 states and Canada and then returned to D.C. in October 2021 for one final stay in the museum of its origin. This year on November 28, the exhibition closed.
Described in the December 2021 issue of The Genomics Landscape, the exhibition examined the complexities of the genome — the complete genetic or hereditary material of a living organism — and chronicled the remarkable breakthroughs that have taken place since the completion of the Human Genome Project. With millions of people visiting the exhibition over its lifetime, NHGRI hopes that it made an unforgettable impression about the wonders of genomics.
In August, 2022, STAT published an article highlighting the thoughts of genomics leaders about how the field has changed since 2013. As quoted in that article, Carla Easter, Ph.D., who helped develop the exhibition while at NHGRI, said, "What seemed cutting edge maybe in 2013, now in 2022, were just things that were somewhat more routine." As it did before 2013, genomics has since advanced rapidly as a research field, most recently finding its way into health care. Others mentioned in the article reflected about the achievements made in many different areas of genomics (such as DNA sequencing technologies, genomic variation, functional genomics, comparative genomics, evolutionary genomics, conservation genomics, genome editing, and genomic medicine, among others) and the hurdles that must be confronted to ensure that genomics benefits all.
In the article, NHGRI Director Eric Green pointed to the importance of tackling the societal implications of bringing genomics into health care. He said, "The implementation of some aspects of genomic medicine are no longer scientifically difficult. They're sociological, because of the societal challenges associated with health care." Additionally, "Science drives some things, but it's not the only thing" that drives genomic medicine.
As it has done for the last nine years, the Genome: Unlocking Life's Code website will continue to be a source of information about the field of genomics. The site houses training activities, interactive timelines, videos, and lesson plans. Visitors can sign up for monthly newsletters to learn about new resources and educational tools. A remote visit to the exhibition itself is also available through a virtual tour. NMNH also created do-it-yourself mini-versions of some of the exhibition components. Called "Genome DiY" the resource provides highly informative panels that can be freely downloaded for printing, each available in multiple languages.
While the exhibition is officially closed, some major pieces of it have been transported to NIH's main campus in Bethesda, MD. Specifically, four components of the exhibition – covering "what's in your genome," "what's your genetic risk," "what's in your microbiome," and "what genomics might mean for you" – will be installed on four floors in the C wing of Building 31 (the Claude D. Pepper building) in the coming months.
NHGRI was very fortunate to have established a wonderful collaboration with NMNH. Together, the NHGRI-NMNH partnership developed a landmark exhibition that effectively showcased the field of genomics to millions of people. Perhaps, the NHGRI and NMNH will come together in ten years' time to create another exhibition featuring the next decade of astounding genomic breakthroughs.
Report describes diversity of the human genetics and genomics workforce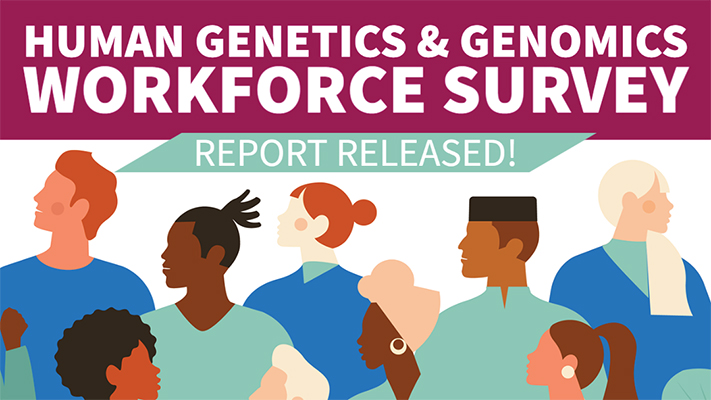 In November 2022, the American Society of Human Genetics (ASHG) released a report based on a survey that took an in-depth look at genomics workforce demographics, including race, ethnicity, ancestry, age, gender identity, sexual orientation, disability status, and disadvantaged background. The report concludes that progress in addressing the lack of diversity in the genomics workforce has been slow. With over 4,000 survey respondents, the majority identify themselves as U.S. citizens (73.3%) and their race, ethnicity, or ancestry as white (67%). The top three primary areas of work for employed respondents were genetic counseling, research, and academia. Women made up most of the respondents (74.7%), while 23.3% of respondents identified as men and 0.5% identified as nonbinary or transgender. 6.9% of respondents identified as lesbian, gay, bisexual, transgender, queer, intersex, or asexual (LGBTQIA). Enhancing the diversity of the genomics workforce remains a crucial goal for governmental agencies, academic institutions, and other organizations.
New NHGRI-funded online resource summarizes findings of functional genomic variation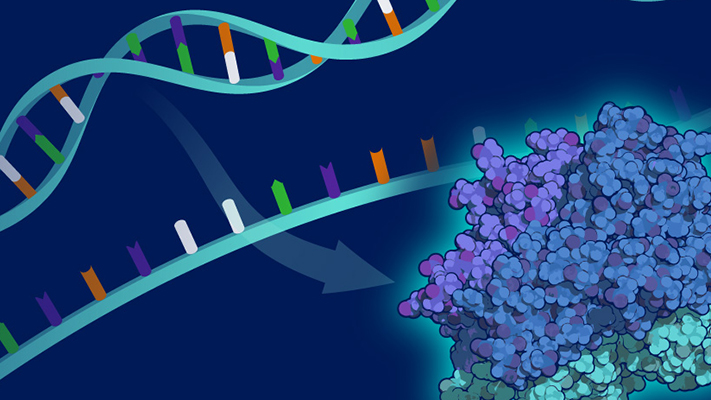 Genome sequencing studies have identified hundreds of millions of human genomic variants. Understanding how these variants affect genome function would help researchers establish their role in health and disease. A new study describes the development of a user-friendly online portal called Functional Annotation of Variants Online Resource (FAVOR), which catalogues and visualizes findings related to the study of single-nucleotide variants across the human genome. This new resource allows researchers to analyze and interpret human genome sequence data. FAVOR was developed by NHGRI-funded researchers, including efforts from NHGRI Genome Sequencing Program's Variant Functional Annotation Working Group.
Genomic data science network promotes participation by people from diverse backgrounds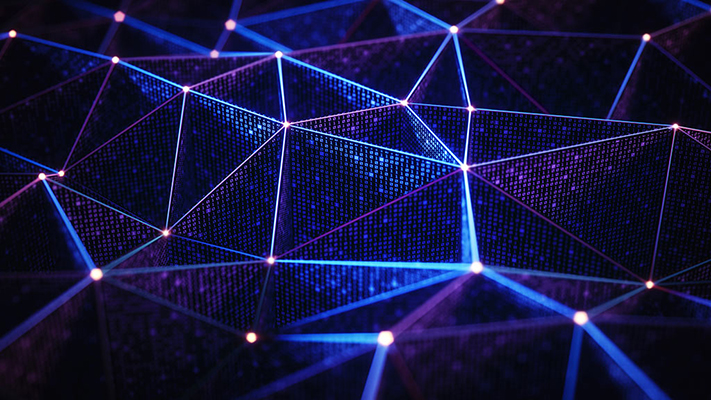 The Genomic Data Science Community Network (GDSCN) is an NHGRI effort to engage faculty members at Historically Black Colleges and Universities, Hispanic-Serving Institutions, Tribal Colleges and Universities, and community colleges in genomics research. After a successful first two years, NHGRI has now funded the network to double in size during 2023-2024 – from ~25 to ~60 faculty members. Recently, the existing GDSCN faculty came together with NHGRI staff and the GDSCN team at Johns Hopkins University (JHU) to publish a marker paper in Genome Research highlighting the need to enhance the diversity of the genomic data science research community. GDSCN faculty will be working with NHGRI and JHU staff to use datasets and software resources supported on the AnVIL cloud platform to teach undergraduate-level courses in genomics, data science, and cloud computing at minority-serving institutions across the country. To learn more about GDSCN's plans for the next two years, contact them here.
Upcoming Twitter chat highlights machine learning, artificial intelligence, and genomics history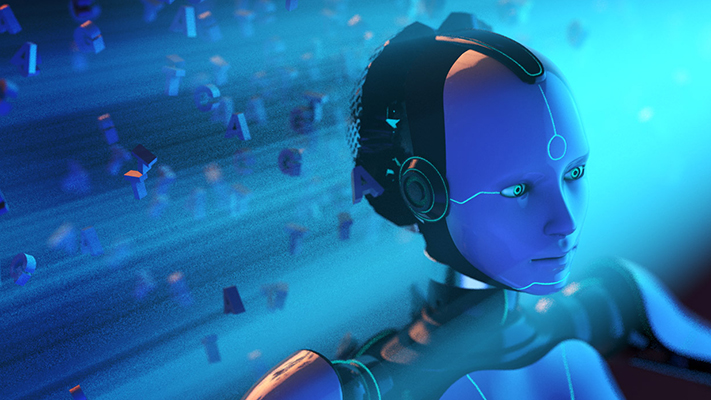 On December 12 at 2 p.m. ET, NHGRI will host a Twitter chat about how machine learning and artificial intelligence can be used to uncover data from the NHGRI historical archive. NHGRI staff will talk with Spencer Hong, a graduate student in the Amaral lab at Northwestern University, and discuss the use of this technology, its limitations, how it can advance genomics research, and the common misconceptions and fears associated with it. Mr. Hong will also discuss his work using machine learning to analyze the NHGRI historical archive to better understand how a major funding institute like NHGRI has shaped genomics research more generally. Of note, this past August, the institute hosted a virtual lecture on the same topic entitled "The history of genomics told through machine learning: a celebration of 10 years of the NHGRI history program."
NHGRI roundtable discusses the promise and perils of social genomics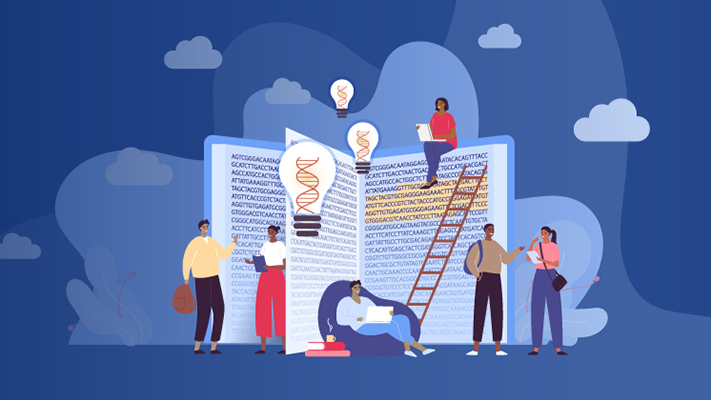 On January 25, 2023, NHGRI will hold a roundtable discussion focusing on the promise and perils of social genomics. The discussion will feature academic and scholarly perspectives about several issues related to social and behavioral genomics, including the historical connections of research into the genetics of social mobility and educational attainment with antisemitism, eugenics, and scientific racism. The assembled group will describe the knowns and unknowns of the science of social genomics and debate how scientific institutions and funders, such as the NIH, can better communicate with the research community as well as the public about this complex topic. Check the NHGRI events page for additional information about this event.
Genomic Data Sharing Spotlight
Over the past year, various aspects of genomic data sharing (GDS) have been highlighted via this spotlight series. There are many stakeholders that are part of this data-sharing ecosystem – patients and research participants, those that manage data repositories, data-access committees, policymakers, standards-generating organizations, and many more. The initial inspiration for this GDS Spotlight series was a conversation in 2020 that NHGRI hosted with scientific journal editors, another important group of stakeholders. Scientific journals share in the responsibility to ensure that the data underlying published research findings are made public and meet appropriate expectations for scientific rigor and reproducibility. That conversation highlighted several challenges that can complicate data sharing, including consent, data ownership, privacy, and international regulations. By increasing awareness about the importance and nuances of data sharing, the research community will hopefully be proactive in facilitating data sharing from the very beginning of each new study. Did you know that NHGRI maintains an Informed Consent Resource to provide guidance and sample language for genomics research, including how to describe data sharing to research participants?
The entries for this year's GDS Spotlight series are now available here for future reference. Hopefully, others will get involved in this campaign to inform the community about the resources available to both share data and make those data maximally useful down the line!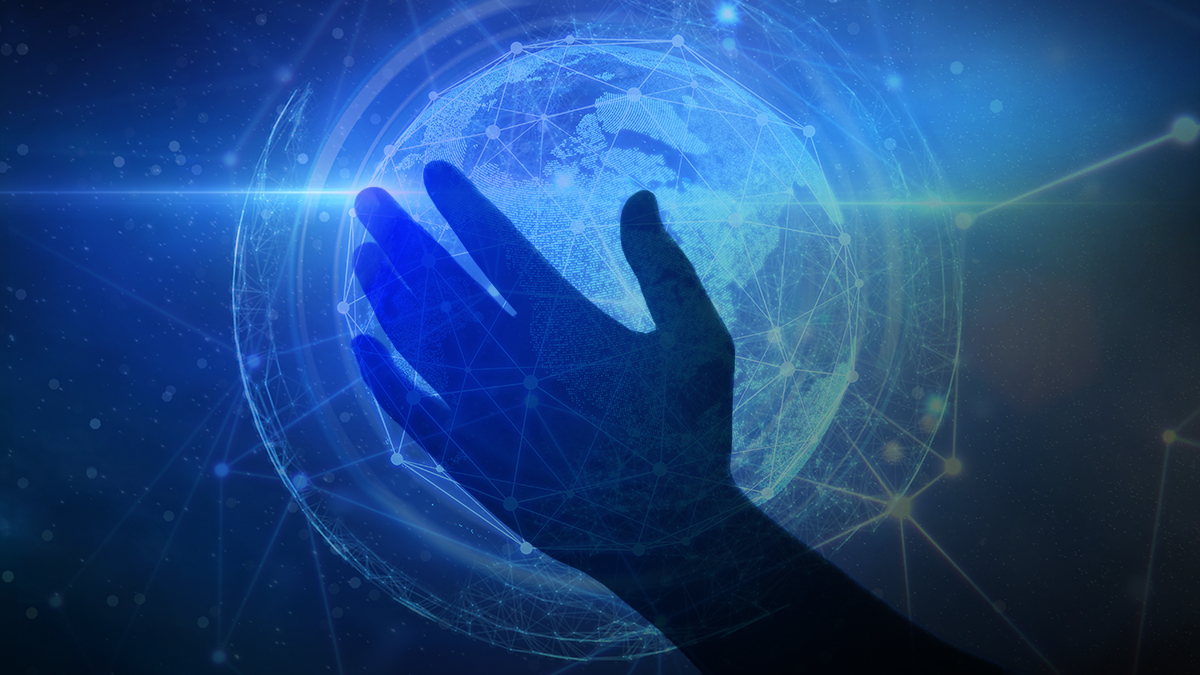 About The Genomics Landscape
A monthly update from the NHGRI Director on activities and accomplishments from the institute and the field of genomics.
Last updated: December 8, 2022