The Human Microbiome Project Reaches Completion
In January, NHGRI hosted a workshop as part of our ongoing 'Genomics2020' Strategic Planning Process entitled "From Genome to Phenotype: Genomic Variation Identification, Association, and Function in Human Health and Disease." The workshop included valuable discussions about a variety of topics that will help to shape this research area of the Institute's 2020 strategic plan. The report of that workshop is now available. Next for the 'Genomics2020' Strategic Planning Process, NHGRI will hold a Town Hall at Massachusetts General Hospital on July 17; that event will emphasize the ideas emanating from the January workshop. Interested colleagues in the Boston area are invited to come and participate in that Town Hall!
I also wanted to give a special 'shout out' about NHGRI's Intramural Research Program and its remarkably productive investigators. Note that three of the stories that follow describe recent honors given to intramural researchers — congratulations to each of them!
All the best,

The Human Microbiome Project Reaches Completion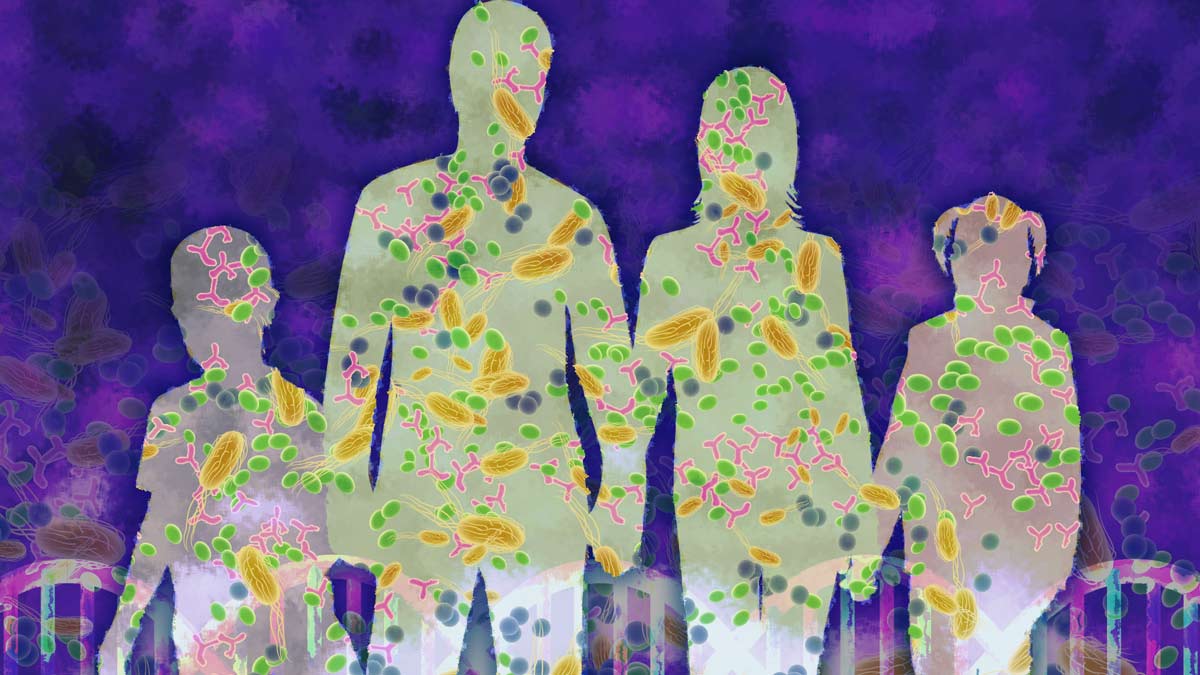 The human microbiome is the collection of all the microbes (bacteria, bacteriophage, fungi, protozoa, and viruses) that live in and on the human body. Within this collection of microbial species are numerous genomes containing millions of genes that encode an enormous array of biological capabilities that supplement those encoded by our own genomes. Changes in the human microbiome are known to be associated with human disease. Understanding the nature and consequences of such changes is of great interest to researchers and health professionals. Most of these microbes cannot live outside of the conditions provided by the human body, thus hampering their study.
Fortunately, starting in the early 2000s, improvements in DNA-sequencing technologies enabled analysis of the human microbiome. Such genomic-based approaches allowed microbiomes to be characterized without first culturing any of the microbes (many of which were unculturable in the laboratory). Early projects to sequence the human microbiome were conducted by the NHGRI Large-Scale Sequencing and Analysis Program. These efforts, combined with the growing recognition of the importance of the microbiome in human health and disease, catalyzed the launching of the NIH Human Microbiome Project (HMP).
In 2007, the NIH Common Fund initiated the HMP with funding and guidance from Institutes across NIH, with NHGRI playing a major leadership role. This 10-year, $215-million initiative aimed to develop research resources for the emerging field of human microbiome research. The HMP was designed to increase our understanding of the complex and abundant microbial communities of the human body and their role in health and disease.
HMP was organized into two phases. Phase 1 focused on determining the microorganisms which make up the microbiome. This work involved surveying the microbiomes of 5 body sites (skin, mouth, gastrointestinal tract, urogenital tract, and nose) of a healthy human cohort of 300 men and women using metagenomic sequencing. This phase also included a number of demonstration projects that studied microbiome-associated diseases. These efforts revealed that the microbial community of each body site is, indeed, quite distinct. The major findings of this first phase of HMP were published in 2012.
Phase 2 of HMP, known as "integrative HMP" (iHMP), focused on determining what microbial communities can do and how they interact with the human host. The work in this phase involved analyzing many functional properties (e.g., genomic, transcriptomic, proteomic, and metabolomic) of both the microbiome and the human host over time, with the studies involving well-characterized human cohorts. Given this added complexity, iHMP was limited to three disease conditions: preterm birth, onset of inflammatory bowel disease, and onset of type II diabetes. iHMP researchers found that certain microbes (and their encoded metabolic pathways) are gained or lost with these disease conditions. iHMP published a set of papers describing their results last month.
Throughout both phases, the HMP developed and provided rapid access to a suite of resources to enhance microbiome research more broadly, including multi-omic reference datasets, computational tools, and analytical pipelines for analyzing and interpreting microbiome data. It also established clinical protocols for sampling microbiomes and for conducting human microbiome research. As is the goal of most NIH Common Fund projects, the HMP expanded microbiome research at NIH, with such work now supported by over 20 of the 27 NIH institutes and centers.
The HMP was one of the largest studies of the human microbiome to date. Its legacy includes the resources it generated, the methods it developed, the discoveries it made, and the community it fostered. Together, these contributions now greatly facilitate microbiome research worldwide. HMP data is available through the HMP Data Coordination Center Website.
Dan Kastner Receives HHS Award and Ross Prize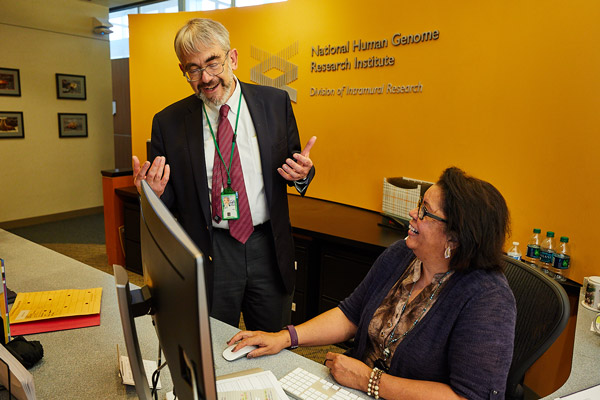 Dr. Dan Kastner, NHGRI Scientific Director and Director of the Institute's Intramural Research Program, recently received two honors for his highly productive research program that aims to develop genetic and genomic strategies to elucidate the molecular basis, and treatment of, autoinflammatory diseases. Dan received the prestigious Health and Human Services (HHS) Career Achievement Award last month and was presented the Ross Prize in Molecular Medicine earlier this month, where he was also a keynote speaker at the New York Academy of Sciences.
Elaine Ostrander Elected to the National Academy of Sciences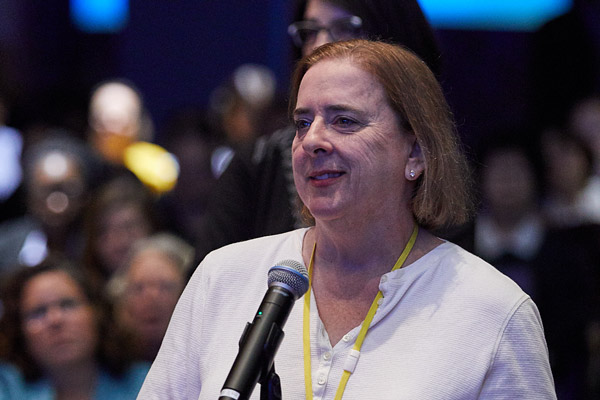 Dr. Elaine Ostrander, NIH Distinguished Investigator and Chief of NHGRI's Cancer Genetics and Comparative Genomics Branch was recently elected into the National Academy of Sciences. Elaine has been an investigator in NHGRI's Intramural Research Program since 2004. Her pioneering work in the field of comparative canine genomics has led to numerous high-profile publications and honors.
Ellen Sidransky Receives Jay Van Andel Award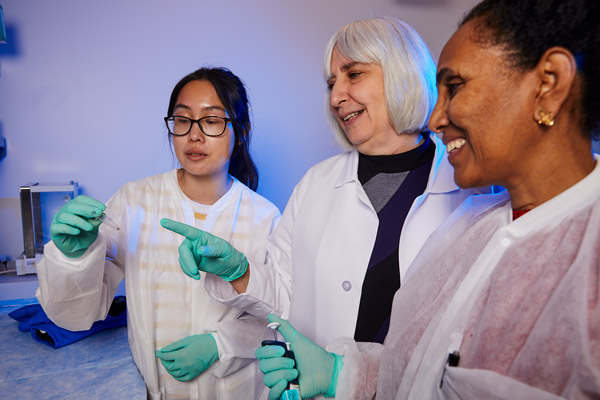 Dr. Ellen Sidransky, Head of the Molecular Neurogenetics Section and clinical geneticist in NHGRI's Medical Genetics Branch was recently awarded the 2019 Jay Van Andel Award for Outstanding Achievement in Parkinson's Disease Research. The honor is given to one scientist each year who has made transformative contributions to the field. In 2004, Ellen discovered the genetic link between Parkinson's and Gaucher disease, which is now the most common known genetic risk factor for Parkinson's.
Lisa Brooks, NHGRI Program Director, Retires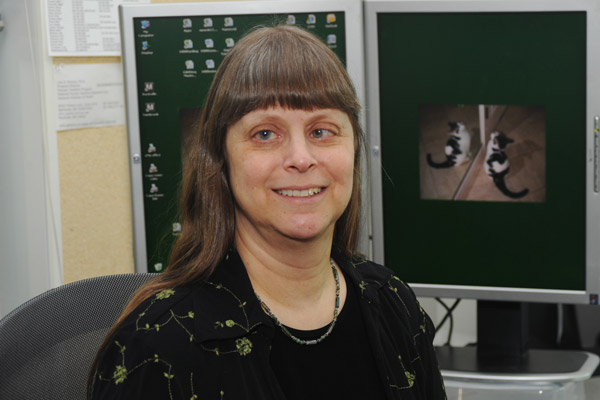 Long-time NHGRI Extramural Program Director, Dr. Lisa Brooks, will retire from the federal government at the end of this month. Lisa arrived at NHGRI in 1997, initially to manage the Informatics Program and the Genetic Variation Program. Since then, she has played an integral role in the leadership of multiple initiatives, including the International HapMap Project, the 1000 Genomes Project, the Genomic Resources Program, the Centers of Excellence in Genome Sciences (CEGS) Program, and the Genomic Innovator Award Program. Along with these named programs, Lisa has managed numerous investigator-initiated grants related to genetic variation, population genetics, and statistical analysis of genome variation, function, and disease. Lisa will remain affiliated with NHGRI as a part-time consultant immediately post-retirement.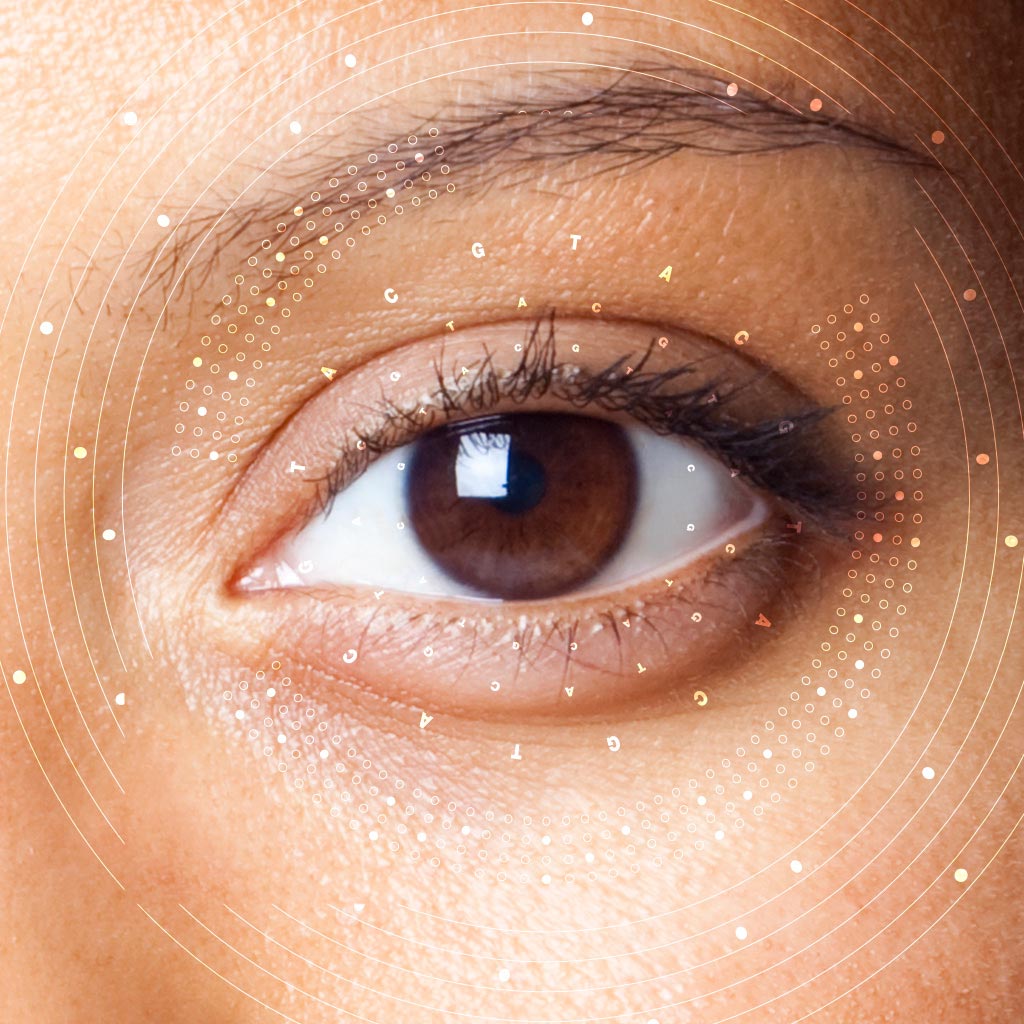 Related Resources
Genomics Research
Genomics Videos
Funding Opportunities
Electronic Medical Records and Genomics (eMERGE) Genomic Risk Assessment and Management Network:
Funding News
NIH & NHGRI News
Genome: Unlocking Life's Code
The Genome: Unlocking Life's Code exhibition is currently touring North America.
Next: September 12, 2019 – January 2, 2020
Turtle Bay Exploration Park
Redding, CA
After: January 17 – April 12, 2020
Museum of Science & History
Jacksonville, FL
Learn More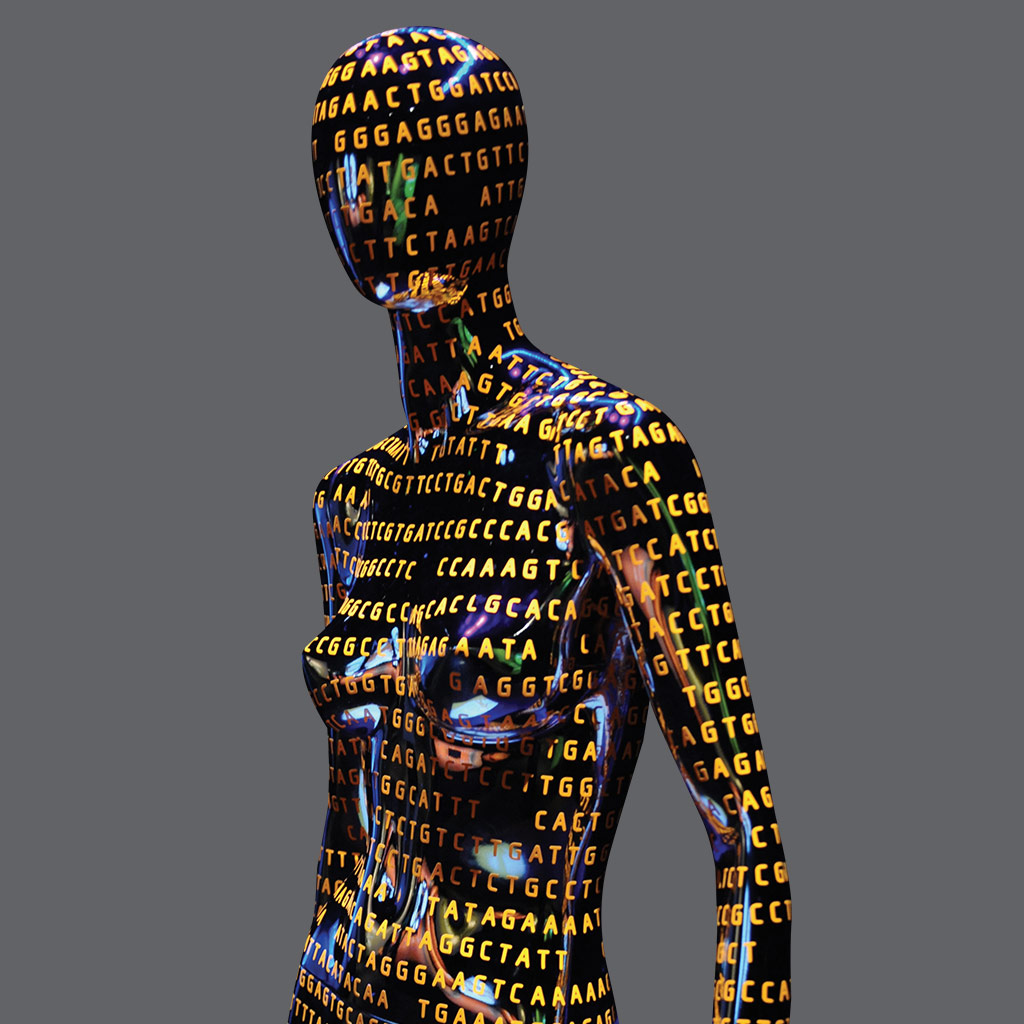 About The Genomics Landscape
A monthly update from the NHGRI Director on activities and accomplishments from the institute and the field of genomics.
Last updated: June 6, 2019