Jennifer Troyer appointed incoming director of the NHGRI Division of Extramural Operations
To keep NHGRI's website, genome.gov, at the cutting edge, the NHGRI Office of Communications recently implemented some new features that take advantage of the latest advances in web design and technology. These changes are intended to improve search engine optimization to increase site traffic and to enhance user experience, so that visitors can more efficiently find resources of interest. The enhanced genome.gov site has a more interactive and simplified layout, a larger search bar, a more prominent navigation bar, and an expanded footer featuring content about training, funding, careers, and special initiatives. Hopefully, visitors will find the new 'look and feel' of genome.gov to be refreshing during these hot summer months.
Also, the Inter-Society Coordinating Committee for Practitioner Education in Genomics (ISCC-PEG) Scholars Program applications are due on September 1, 2023. The ISCC-PEG is a collaborative group aimed at improving healthcare provider genomics education. The Scholars Program provides exposure to the broader genomics community and experts in the field, with the opportunity to work on a genetics/genomics-related education project under the mentorship of an ISCC-PEG member.  Selected candidates will be notified by mid-October 2023.
All the best,
Jennifer Troyer appointed incoming director of the NHGRI Division of Extramural Operations
NHGRI's Division of Extramural Operations (DEO) oversees operational aspects of the Extramural Research Program (ERP). From managing the funding of research programs to coordinating program activities and policies to training extramural staff, the DEO ensures that NHGRI's Extramural Research Program runs like a well-oiled machine.
For many years, Bettie Graham, Ph.D., has served as the director of DEO. Her >50 years of federal service was featured in the May 2022 issue of The Genomics Landscape. With Dr. Graham's planned retirement at the end of 2023, NHGRI conducted and recently completed a search for a new DEO director. Based on that process NHGRI appointed, Jennifer Troyer, Ph.D. as the incoming DEO director. Her selection for this important leadership position was in large part due to her wealth of programmatic and leadership experience.
As the incoming DEO director, Dr. Troyer will provide leadership for coordinating the institute's extramural research grants, training programs, and policies. With an emphasis on transparency, she aims to ensure fair review processes, facilitate communication amongst branches and divisions at the institute, enhance grant management practices, and create space for innovation.
For the past 10 years, Dr. Troyer has worked as a program director in NHGRI's Division of Genome Sciences. During that time, she managed grant portfolios related to comparative genomics and methods for studying genome structure and function. She served as the NIH lead for the NIH Common Fund's Human Heredity and Health in Africa (H3Africa) initiative, which has facilitated fundamental research into diseases in Africa and helped develop infrastructure, resources, training, and ethical guidelines to support sustainable African research. Dr. Troyer also co-managed the Developmental Genotype-Tissue Expression (dGTEx) program, which is establishing a resource database and tissue bank for studying gene expression during human development. She also served as the institute's representative for the National Science Foundation's Enabling Discovery through Genomics (EDGE) program, which supports research into comparative and functional genomics.
As a program director, Dr. Troyer has worked to advance equity, diversity, and inclusion. She served as the NHGRI representative on NIH's Coordinating Committee on Women's Health. She also helped to develop the current Trans-NIH Strategic Plan for Women's Health Research. Additionally, she took part in a workshop in 2018 led by Alaska Native people that discussed socially responsible genomics research. Currently, she is part of NIH's Working Group on Women in Biomedical Research.
Before joining NHGRI, Dr. Troyer directed a research program at NIH's National Cancer Institute (NCI) where she studied the genetics and evolution of viral-host interactions. Prior to that, she worked as a senior scientist at NCI developing genetic and genomic technologies. Dr. Troyer completed a postdoctoral research fellowship at NCI and at Colorado State University after receiving a B.A. in biology from Earlham College and a Ph.D. in genetics from the University of Connecticut.
Listening sessions aim to gather information about the clinical genetics workforce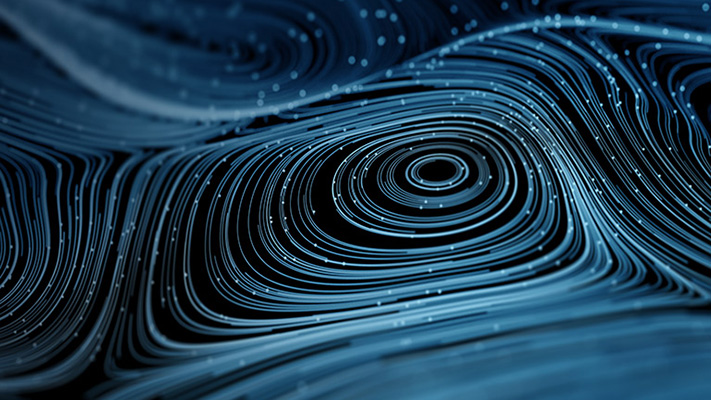 NHGRI is conducting virtual "listening sessions" in July and August to gather information from the human and medical genetics community about the current and future state of the clinical genetics workforce. The sessions are co-moderated by Benjamin Solomon, M.D., from NHGRI, Wendy Chung, M.D., from Harvard University, Shoumita Dasgupta, Ph.D., from Boston University, and Deb Regier, M.D., from Children's National Hospital. These genetics professionals are facilitating discussions about the current workforce in clinical genetics, including both medical geneticists and clinical laboratory geneticists. All who are interested are encouraged to attend. Register for the last session on August 29 on the webpage.
Answers to frequently asked questions provided by nursing genomics experts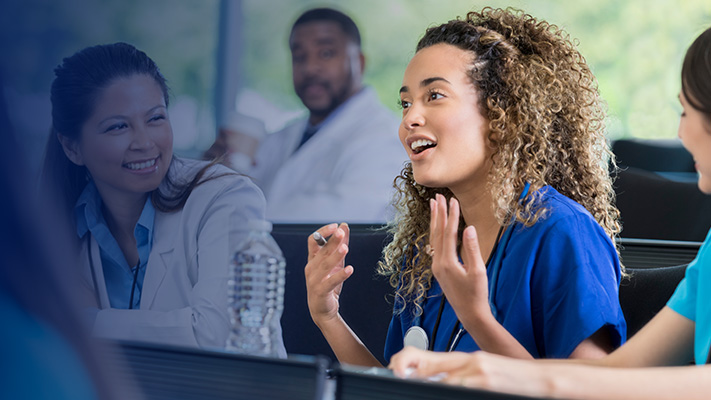 As genomics becomes an increasingly relevant component of patient care, the nursing community (which is the largest healthcare community in the world) needs resources to facilitate integration of genomics into their education and practice. The Nursing Genomics Project Group of the Inter-Society Coordinating Committee for Practitioner Education in Genomics (ISCC-PEG) has created a frequently asked questions (FAQ) resource to meet this need. Targeted to three different audiences (entry-level nurses, nurse practitioners, and nurse educators), the resource and video provide concise answers from a team of nursing genomics experts. Topics include questions such as "why is genomics important for nurses?" "what is the process for integrating genetic testing into practice?," and "how can genomic competency be assessed?" Answers are supported by the published literature, additional external educational resources, and related educational resources created by other ISCC-PEG members. While the resource was targeted to the nursing community, the information can be used by anyone considering additional types of healthcare careers as well as established healthcare practitioners who are interested in integrating genomics into their practices.
Genomic Research Spotlight
Polygenic scoring accuracy varies across the genetic ancestry continuum
Ding et al.
Nature. 2023 Jun;618(7966):774-781. PMC10284707
Although some human traits and diseases are caused by genomic variants in a single gene, it is often the case that variants in many genes contribute to the risk of developing traits and diseases. Scientists and clinicians use tools called polygenic scores to calculate such a risk by combining information about all the genomic variants associated with a disease. Many examples of using polygenic scores have been reported that involve data generated from individuals of European ancestry, but such studies are limited in their applicability in groups of different ancestries. In this article, researchers from the University of California show how the accuracy of polygenic scores decreases when applied to more ancestrally diverse groups and when done at a group level rather than individual level. These findings highlight how polygenic scores poorly translate between groups but, perhaps even more importantly, how they need to have a more personalized approach. Low accuracy of polygenic scores could potentially lead to health disparities.
This research was funded by the NIH with a grant to Bogdan Pasaniuc, Ph.D., who is a faculty member at the University of California, Los Angeles; that grant is part of the NIH Research Project Grant Program (PA-13-302).
Related Resources
Genomics Research
Upcoming Videocasts
Genomics Videos & Podcasts
Request for Information
Funding Opportunities
Funding News
NIH and NHGRI News
About The Genomics Landscape
A monthly update from the NHGRI Director on activities and accomplishments from the institute and the field of genomics.
Last updated: August 3, 2023