Charles Rotimi selected as next NHGRI Scientific Director
Last week, we started a new fiscal year for the federal government. As is often the case, we began fiscal year 2022 under what is known as a "Continuing Resolution" (CR), which means the government is currently operating based on last year's budget — awaiting passage of a new budget this fiscal year. The CR allows NHGRI to continue to function and perform most of our normal work, although we eagerly await a new budget for fiscal year 2022.
I would like to bring to your attention a spectacular recent feature in Science that describes the remarkable work of NHGRI's physician scientist Dan Kastner, the outgoing NHGRI scientific director (see story below). The article highlights Dan's distinguished and highly productive career studying human autoinflammatory diseases. His ground-breaking discoveries have had a major impact on the lives of patients.
All the best,
Charles Rotimi selected as next NHGRI Scientific Director
Later this week, Charles Rotimi, Ph.D., will take the helm as the NHGRI scientific director and leader of the NHGRI Intramural Research Program. Charles is a long-standing member of the NHGRI Intramural Research Program. He is currently an NIH Distinguished Investigator, director of the trans-NIH Center for Research on Genomics and Global Health, and chief of the NHGRI Metabolic, Cardiovascular, and Inflammatory Disease Genomics Branch.
Charles has designed and led major basic science and clinical research projects in human genomics. He is a leader in the development of global genomics expertise and resources, acting as a vocal advocate for increased ancestral diversity in research participants and in the international scientific workforce. His expertise in the unique genomic diversity of African populations has contributed to the advancement of several key genomics initiatives. Notably, Charles engineered the successful engagement of African communities for the International Haplotype Mapping Project (HapMap) and was active in the 1,000 Genomes Project. Together, those two projects revolutionized scientific understanding of the global distribution of common genomic variants and facilitated the large-scale implementation of genome-wide association studies. He is perhaps most well-known for being a key architect and major participant in the Human Heredity and Health in Africa (H3Africa) Initiative, which is funded by the NIH and Wellcome Trust and has greatly expanded genomics-based studies of human disease on the African continent.
As a leading genetic epidemiologist and genomics researcher with expertise in statistical genetics, computational science, biochemistry, health disparities, and scientific management, Charles will be an inspirational and effective scientific director of the NHGRI Intramural Research Program. He is ideally prepared to lead the NHGRI Intramural Research Program into its next phase. Charles will have the distinction of being the first-ever African-born scientific director of an NIH Institute.
Charles earned a bachelor's degree in science from the University of Benin, Nigeria; a master's in healthcare administration from the University of Mississippi, Oxford; and a Ph.D. in epidemiology from the University of Alabama at Birmingham. He is a member of three global academies: the U.S. National Academy of Medicine, the American Academy of Arts and Sciences, and the African Academy of Sciences. He was the founding president of the African Society of Human Genetics and is the 2021 president-elect and 2022 president of the American Society of Human Genetics. He has received dozens of awards and recognitions, contributed to several books, and co-authored more than 300 scientific papers.
The NHGRI Intramural Research Program, which supports more than 50 investigators conducting a wide range of research at the forefront of genomics, has been in operation for 28 years under three previous directors, including Jeff Trent, Ph.D., Eric Green, M.D., Ph.D., and Dan Kastner M.D., Ph.D. During this time, the program has established a well-respected track record of seminal research accomplishments and has disseminated genomics across the broader NIH Intramural Research Program.
Charles will "take the baton" as the new scientific director on October 10, 2021 — precisely 11 years to the day after Dan Kastner took that baton from Eric Green, who served as the NHGRI scientific director from 2002-2011. Dan led the NHGRI Intramural Research Program through a productive growth phase with respect to both scientific depth and breadth. NHGRI thanks Dan for his 11 years of truly outstanding leadership and welcomes Charles into his new role as the NHGRI scientific director.
NIH MOSAIC program aims to enhance diversity in the academic biomedical research workforce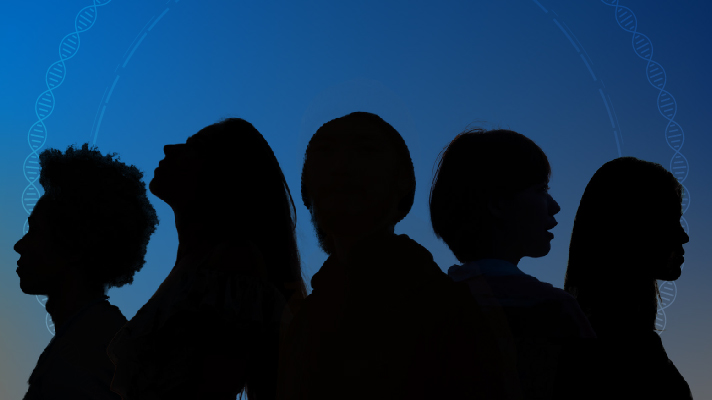 The Maximizing Opportunities for Scientific and Academic Independent Careers (MOSAIC) program is part of NIH's efforts to enhance diversity within the academic biomedical research workforce. It is designed to facilitate the transition of promising postdoctoral researchers from diverse backgrounds into independent, tenure-track or equivalent research-intensive faculty positions through an integrated program of research and mentoring. MOSAIC supports postdoctoral researchers with compelling commitments and contributions toward fostering diversity in the biomedical sciences. The MOSAIC program is open to U.S. citizens and permanent residents with no more than four years of postdoctoral research experience. There are three receipt dates per year, the next one being October 27, 2021.
ELSICon to stimulate dialogue on advancing equity and justice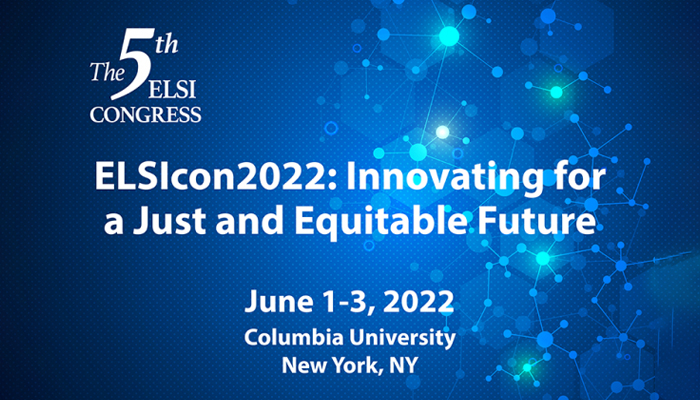 The 5th Ethical, Legal, and Social Implications (ELSI) Congress will be held June 1-3, 2022, at Columbia University in New York City and will feature both in-person and virtual components. ELSIcon2022 invites researchers, practitioners, trainees, and other scholars to share their latest ELSI research. The theme for the 2022 ELSI Congress is "Innovating for a Just and Equitable Future." Justice and equity issues are embedded in the complex questions about utility, privacy, intellectual property, commercialization, and identity in the ELSI research domain, and innovative ideas and methods are essential to addressing these issues. ELSIcon welcomes proposals for panels, papers, and posters on topics across the expanding range of ELSI research areas. Abstract submission is now open and closes December 1.
NHGRI provides $185 million to IGVF consortium to study how genomic variation affects biological function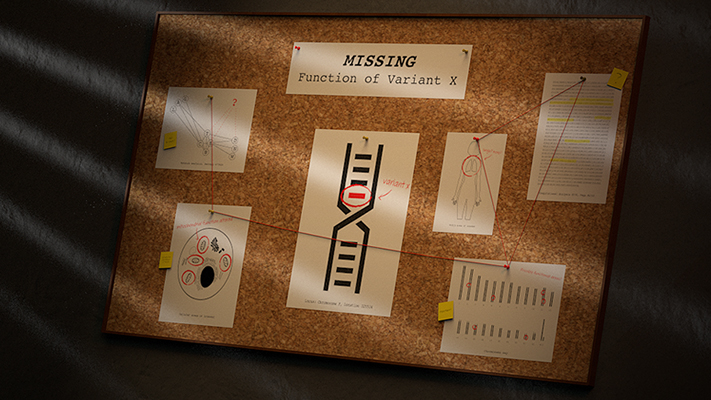 NHGRI has funded approximately $185 million over five years to 30 U.S. sites to form the Impact of Genomic Variation on Function (IGVF) consortium. The consortium will work together to understand how DNA variations in individual genomes affect genome function and, in turn, influence health and likelihood of developing specific diseases. Researchers will integrate experimental methods with computer models to build out a detailed map of the functions of regulatory and non-regulatory gene elements. The IGVF consortium includes five components: functional characterization centers, regulatory network projects, mapping centers, a data and administrative coordinating center, and predictive modeling projects. To view a full list of awardee sites, please visit the IGVF webpage on genome.gov.
NIH awards $73 million to ClinGen for building its genomic resource for precision medicine
The National Institutes of Health has renewed three awards totaling $73 million over five years to continue the ClinGen consortium. Since its inception in 2013, the consortium has worked to curate information about clinically relevant genes and genomic variants for use in precision medicine. It has organized over 60 expert panels to evaluate which genes and genomic variants contribute to disease. The awardees for this renewal period will aggregate evidence, collect expert knowledge, disseminate results to the research and clinical communities, and evaluate the impact of clinically relevant genes and genomic variants using additional expert panels.
NIH funds $38.5 million to dGTEx project to study gene expression patterns during human development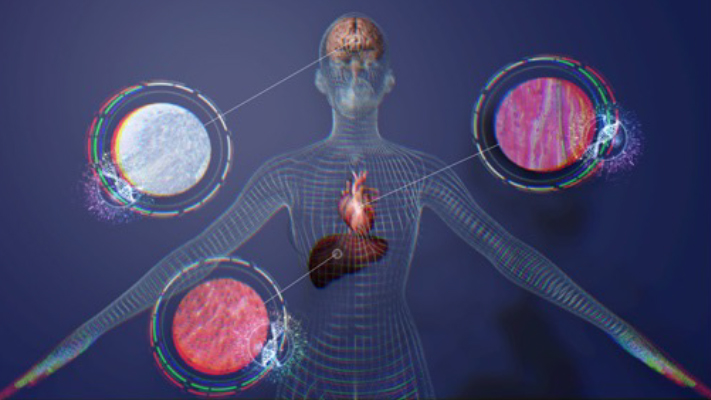 The National Institutes of Health has funded grant awards totaling $38.5 million over five years to support the Developmental Genotype-Tissue Expression (dGTEx) project, with funding from NHGRI, the National Institute of Child Health and Human Development, the National Cancer Institute, and the National Institute of Neurological Disorders and Stroke. The new consortium will establish a human developmental tissue bank and resource database. It is modeled after the adult GTEx project, which established methods for collecting high-quality tissue samples from postmortem donors and established an accessible resource for researchers to explore the impact of genomic variation on complex traits and diseases. The dGTEx project will expand this resource to include information about human developmental tissues.
New NHGRI-ASHG fellows focus on genomics-related research policy, literacy, and engagement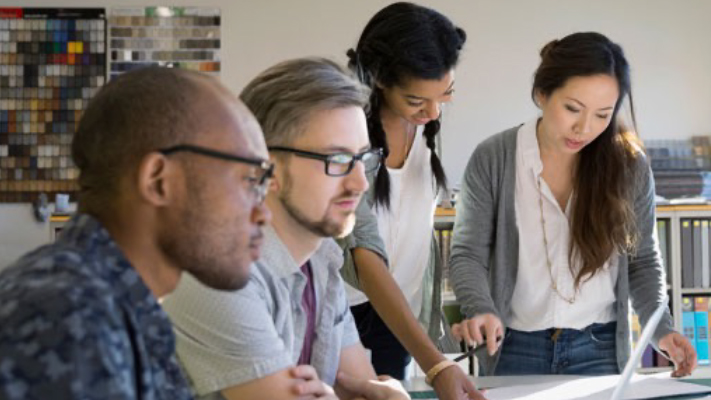 NHGRI's Division of Genomics and Society partners with the American Society of Human Genetics (ASHG) in sponsoring two fellowships each year. The Genetics and Public Policy Fellowship provides fellows an opportunity to work in the NHGRI Policy and Program Analysis Branch, at ASHG, and in Congress. This year's fellow is Nichole Holm, Ph.D., who completed her doctorate in integrative genetics and genomics at the University of California-Davis and recently finished a Science and Technology Policy Fellowship in the California State Assembly. The Genetics Education and Engagement Fellowship provides fellows an opportunity to work in the NHGRI Education and Community Involvement Branch and at ASHG in developing educational programs for a wide range of audiences. The fellow may also do a rotation with a public or private organization involved in genetics and genomics education. This year's fellow is Delaney Pagliuso, Ph.D., who recently completed her doctorate in biological sciences from the University of California-San Diego. Applications for the 2022-2023 ASHG fellowships will open in February 2022.
New NIH-ACMG fellows aim to manage research and implementation programs in genomic medicine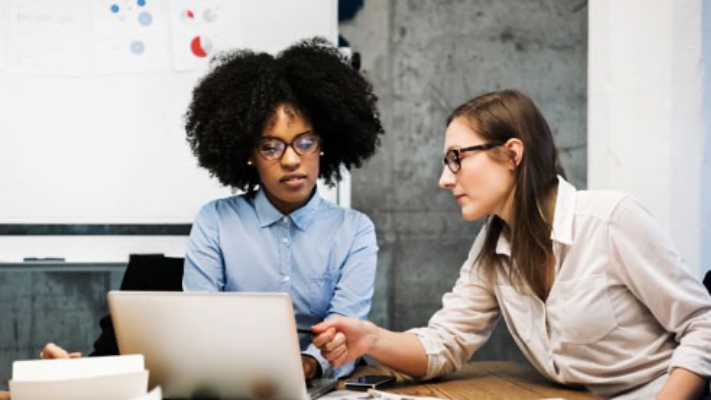 NIH partners with the American College of Medical Genetics and Genomics (ACMG) in sponsoring a Fellowship in Genomic Medicine Program Management. This fellowship seeks to increase the pool of health practitioners in managing research and implementation programs in genomic medicine. There are two new NIH-ACMG fellows for the 2022-2024 cohort. Deepika Burkhardt, M.D., is a clinical and biochemical geneticist and a recent graduate of the NIH-NHGRI Medical Biochemical Genetics Residency Program. She completed her medical training at Michigan State University's College of Osteopathic Medicine and a general surgical internship at Wright State University's Boonshoft School of Medicine. Nguyen Park, M.S., PA-C, is a physician assistant who comes to NHGRI from the NIH nephrology consult service team and has worked in cardiology and environmental medicine. She previously taught pediatrics at the University of New Mexico and was an assistant professor at Wayne State University's Physician's Assistant Program. Nguyen is also the founder and president of the Society of Physician Assistants in Genetics and Genomics. Applications for the 2022-2023 NIH-ACMG fellowships are due December 1.
Related Resources
Genomics Research
COVID-19 News and Research
Upcoming Videocasts
Genomics Videos
Funding Opportunities
NIH & NHGRI News
Seminar Series: Bold Predictions for Human Genomics by 2030
Session 9: November 1, 2021, 3 p.m. to 4:30 p.m. ET
Prediction: Individuals from ancestrally diverse backgrounds will benefit equitably from advances in human genomics.
Speakers:
Robert Winn, M.D., Virginia Commonwealth University

Alicia Martin, Ph.D., Massachusetts General Hospital, Harvard Medical School and Broad Institute
Moderator:
Chris Gunter, Ph.D., NHGRI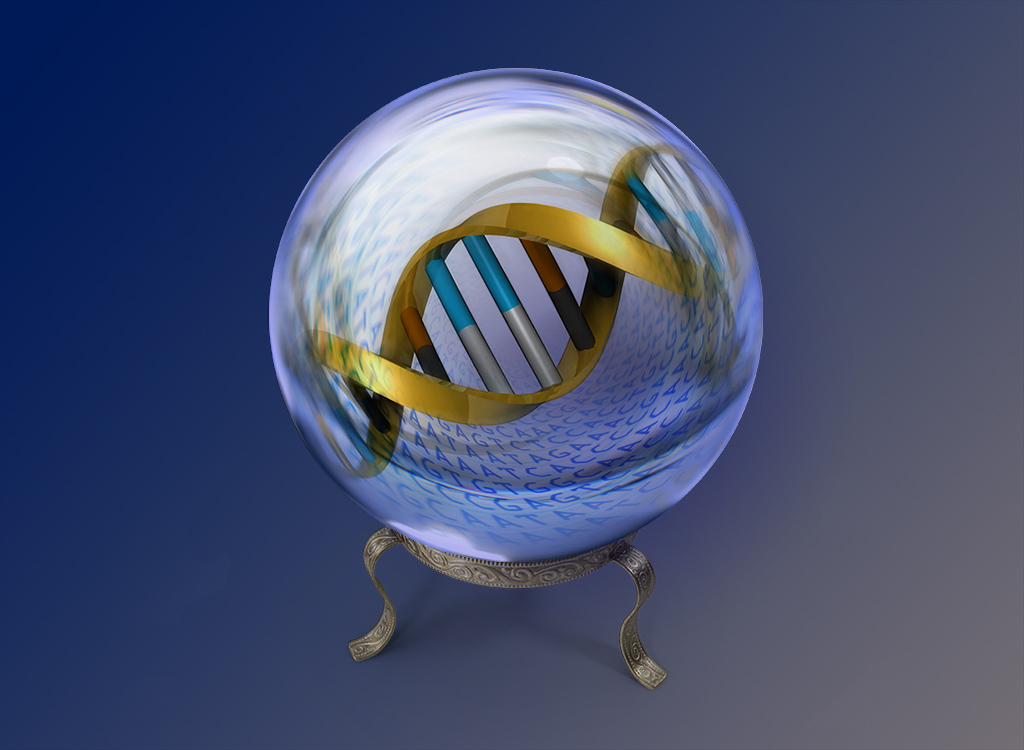 About The Genomics Landscape
A monthly update from the NHGRI Director on activities and accomplishments from the institute and the field of genomics.
Last updated: October 7, 2021