NIH-ACMG Fellowship in Genomic Medicine Program Management
The National Institutes of Health (NIH) seeks qualified physicians, physician assistants, nurse practitioners and genetic counselors interested in acquiring credentials and experience to lead genomic medicine research and implementation programs at the NIH, major medical centers and other organizations.
Location: Bethesda, Maryland
Overview

The NIH-ACMG Genomic Medicine Program Management Fellowship was recently established as a partnership among the American College of Medical Genetics and Genomics (ACMG) and four components of the National Institutes of Health (NIH) - the National Human Genome Research Institute (NHGRI), the National Heart, Lung, and Blood Institute (NHLBI), the National Institute on Minority Health and Health Disparities (NIMHD), and the All of Us (AoU) Research Program. This fellowship seeks to increase the pool of health practitioners in managing research and implementation programs in genomic medicine, which we consider to be the use of genomic information as part of an individual patient's clinical care.

Two fellowships will be awarded annually and administered primarily by the ACMG, in collaboration with a fellowship committee of NIH representatives. We anticipate a start date in early July of each year, though exceptions may be considered.
Eligibility

Must be a U.S. citizen.
Must be eligible to practice in the U.S. (i.e., have appropriate licensure or certification).
Have completed an applicable advanced degree (M.D., D.O., P.A., N.P., C.N.S. or genetic counseling M.S. or Ph.D.). Other clinicians with substantial experience in genetics may write to nihacmgfellowship@nih.gov to discuss whether they would be appropriate candidates for the fellowship.
Strong interest in establishing and managing genomic medicine programs.
Post-graduate residency training is preferred, but not required.
Description

This full-time, two-year fellowship will be located primarily in Bethesda, Maryland. At the start of the fellowship, each fellow will work at each participating NIH or ACMG component in a series of 3-4 month rotations. In this role, the fellow will participate as associates of extramural Program Directors or ACMG Program Directors working in a variety of ongoing extramural research program activities (see below). In addition to these rotations, fellows are encouraged to design an elective rotation for the final 6 months of the second year that may be pursued at ACMG, NIH, or an external site mutually agreed upon with the fellowship committee. ­Throughout these rotations, a patient-care experience equivalent to 0.5 day per week will be encouraged. This clinical work can be pursued as an adjunct clinician at the NHGRI intramural clinical research program or other clinical services within or outside NIH as feasible and desired. Upon completion of the fellowship, fellows will be qualified to organize and manage complex research or implementation programs in genomic medicine. Salary and benefits will be commensurate with experience.

NIH extramural research programs in which fellows may participate include the Clinical Genome Resource (ClinGen), the Electronic Medical Records and Genomics (eMERGE) Network, the Implementing Genomics in Practice (IGNITE) Consortium, the Clinical Sequencing Evidence-Generating (CSER) Consortium, the NHLBI Trans-Omics for Precision Medicine Program (TOPMed), epidemiology studies such as the Framingham Heart Study and Jackson Heart Study. They will also contribute to the NIH All of Us Research Program, building a national research with data from 1 million participants, or participating in a myriad of health disparities, scientific program activities and especially in the development of new or renewal of ongoing activities. ACMG can offer experience in the ClinGen project or NBSTRN (Newborn Screening Translational Research Network) or NCC (National Coordinating Center).
Testimonials
The ACMG/NIH Genomic Program Management Fellowship has been a deeply gratifying, invaluable opportunity to learn about grants management, collaboration and leadership. An immersive experience in various settings, it allows for a deep dive into project, portfolio and program management at the forefront of genomics. The keystone of this program is sage mentorship from faculty and collegial experiential learning between fellows across clinical disciplines (PAs, NPs, genetic counselors). In very simple words, you get to meet and learn from many diverse and brilliant people doing very cool things!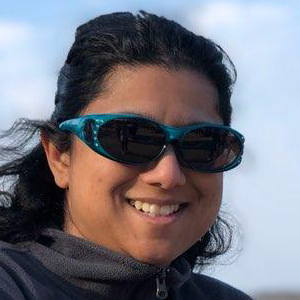 Dee Burkardt, D.O.
2021-2022 ACMG-NIH Fellow
Current position: Staff Clinician, Department of Pediatrics, NIH Clinical Center
The level of exposure to great leaders in the field of genetics and genomics has been incredible. For a person like me, who wants to understand how everything works, getting to understand the nitty-gritty behind grants management has been fascinating and very educational. In addition, every person I've worked with has been generous with their time and guidance, including all my co-fellows who have been a source of expertise and friendship that was unexpectedly lovely.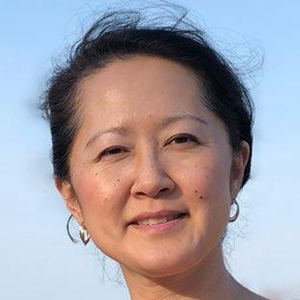 Nguyen Park, M.S., PA-C
2021-2023 NIH-ACMG Fellow
I worked in a clinical setting for over 8 years. I was at a point where I realized that the best way for me to help my patients was to step back and look at the bigger picture — specifically, working with researchers. I wanted to help improve genetic care and how we provide that care. What better place could there be to do that than at the NIH? This fellowship was the perfect opportunity for me to learn more about how research is managed, and a great way to get my foot in the door and make connections.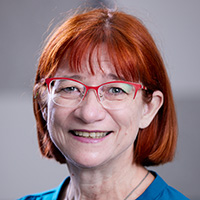 Renee Rider, M.S., J.D., LCGC
2020-2022 NIH-ACMG Fellow
Current position: Program Director, Division of Genomic Medicine, NHGRI
The NIH-ACMG Fellowship continues to exceed my expectations. The extraordinary hands-on learning experiences at the forefront of genomics, along with abundant networking opportunities, are expanding my genomic medicine program management skill set within and beyond my research and clinical interests in precision health for the neonatal/pediatric population. Accomplished fellowship mentors generously share their scientific expertise as well as insights regarding post-fellowship career endeavors. The co-fellows are a multidisciplinary, collaborative team of gifted clinicians who have become treasured friends.
Valerie Willis, Ph.D., RN, PPCNP-B, PCNS-BC
2020-2022 NIH-ACMG Fellow

Current position: Visiting Assistant Professor, Department of Medical and Molecular Genetics, Indiana University School of Medicine
Last updated: January 24, 2023