The human genome sequence is now complete
The beginning of spring brings some good budgetary news for NIH and NHGRI. On March 11, the U.S. Congress passed a Fiscal Year 2022 federal budget, which provides ~$45 billion for NIH (an increase of $2.03 billion). NHGRI's budget is $639 million, an increase of 3.8% over last year. With the positive news about our Fiscal Year 2022 budget, we can now move forward with funding and conducting the planned 2022 research activities. 
In a bit of additional internal reorganization, NHGRI's Communications and Public Liaison Branch (CPLB) was recently renamed the Office of Communications (or "the OC"). Part of the reason for this renaming was to provide name symmetry for the three sibling offices that now reside within the NHGRI Office of the Director: specifically, the Office of Communications, the Office of Genomic Data Science, and the Training, Diversity, and Health Equity Office.
All the best,
The human genome sequence is now complete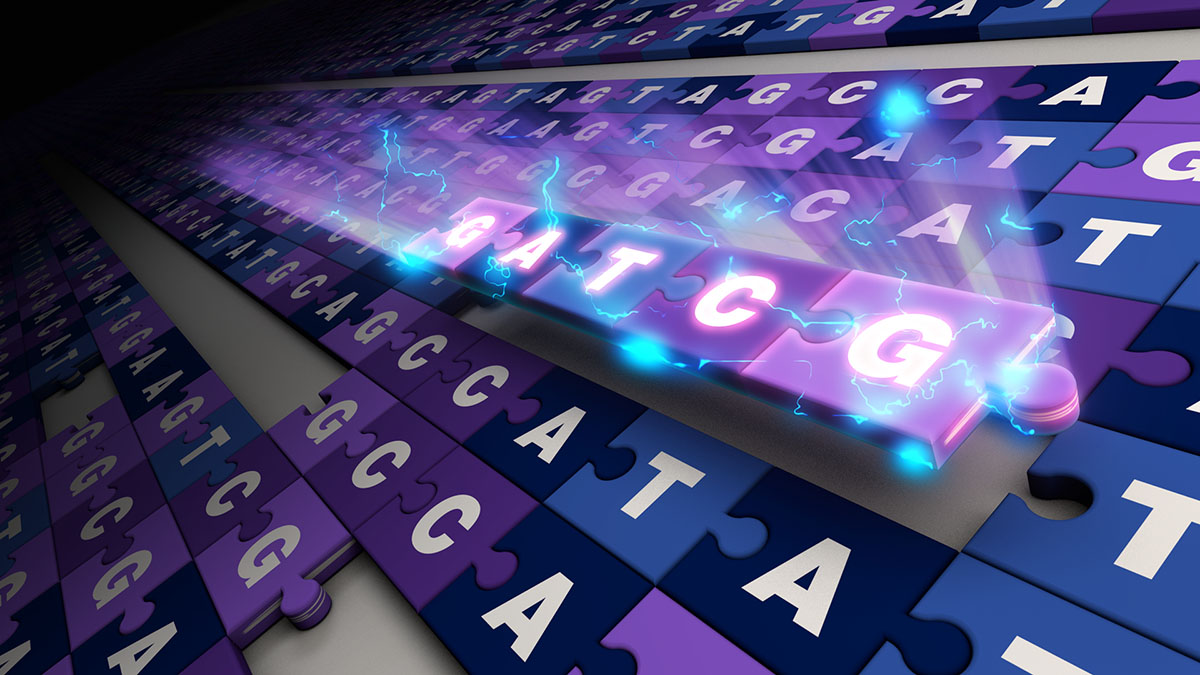 In 2003, the Human Genome Project ended with the generation of an essentially complete sequence of the human genome. The project took the practical approach of using the best-available technologies for sequencing DNA and pushing them to their absolute limits. In the end, it delivered a remarkably high-quality human genome sequence that was nearly complete, accounting for an estimated 92% of the human genome. At the time, there were no convincing prospects for efficiently filling in the remaining bits because the technologies for sequencing DNA at that time were clearly not up to the task. The remaining ~8% of the human genome proved to be particularly difficult to sequence because these regions contained highly repetitive DNA. Since the end of the Human Genome Project, more powerful technologies, such as long-read DNA sequencing methods and newer computational tools, aided researchers in sequencing the repeat-rich genomic regions.
These new tools were put to good use, and on April 1, 2022, the Telomere-to-Telomere (T2T) consortium published a collection of papers that report the first truly complete sequence of the human genome. The sequence — over 3 billion base pairs long across 23 chromosomes — is entirely gapless. The T2T consortium further used this newly completed genome sequence as a reference to discover over 2 million additional genomic variants. Such information is valuable for gaining a comprehensive view about how human genomes vary as well as for investigating how these newly discovered variants influence health and disease.
NHGRI played a pivotal part in the success of the T2T consortium's work. Researchers funded through NHGRI's Intramural and Extramural Research Programs contributed to the project, highlighting the relevance of the overall effort to the Institute's mission.
With a now-available truly complete sequence of the human genome, researchers can effectively move forward to develop more expansive views of human genomic diversity. Such efforts will include developing a human genome reference that reflects the full range of global genomic diversity, such as the studies being performed by NHGRI's Human Genome Reference Program.
The NHGRI Office of Communications has created multiple outreach pieces for the month of April that highlight the various ways in which research and trainee work contributed to the work of the T2T consortium. The "Fully Sequencing the Human Genome" video highlights several reasons why generating the remaining genome sequence was such an arduous task. A feature on NHGRI researcher Adam Phillippy reflects on his early life and career as well as the propelling factors that led to his instrumental work in the T2T consortium.
NHGRI's official twitter account includes video clips and quotes from trainees and postdoctoral fellows, each discussing what they have learned from this effort and what it means to them for their careers. In the same vein, our Twitter account shares quotes from several Human Genome Project leaders discussing the significance of this accomplishment and what it means for the future of genomics. In our Ask Dr. Genome series, NHGRI director Eric Green, M.D., Ph.D., and T2T consortium co-chair Karen Miga, Ph.D., discuss the technology development that led to completing the human genome sequence. NHGRI's featured content can also be viewed on the NIH Instagram account, which highlights the T2T consortium effort using entertaining graphics, videos, and memes.
NHGRI celebrates National DNA Day 2022
National DNA Day is celebrated on April 25 each year to commemorate the completion of the Human Genome Project in 2003 and the discovery of DNA's double-helical structure in 1953. It is a unique day when students, teachers, and the public can learn more about genetics and genomics. This year, NHGRI is hosting two Human Heredity and Health in Africa (H3Africa) DNA Day presentations in addition to the annual Louise M. Slaughter National DNA Day Lecture. Videos of each lecture will be available on the GenomeTV of YouTube. In the week leading up to DNA Day, NHGRI will host a Twitter chat (#DNADay) with the Louise M. Slaughter National DNA Day speaker, Carter Clinton, Ph.D. Please visit the National DNA Day webpage for details about this year's activities, to view a new poster outlining the mission of National DNA Day, and to learn more about how you can celebrate National DNA Day at your institution. To stay up to date on DNA Day activities, follow us on Twitter #DNADay.
Virtual NHGRI events to address advances in genome technology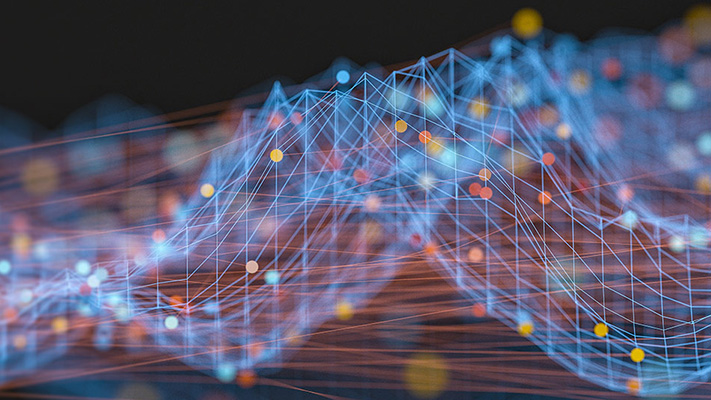 The NHGRI Genome Technology Program's recently funded Technology Development Coordinating Center (TDCC), led by the Jackson Laboratory, has three upcoming virtual events that are free and open to the public. Registration is required for all three events. Please join experts at the NHGRI Nanopore Conference at Northeastern University on May 9, 2022, from 10:30 a.m. to 12:30 p.m. ET for a live mini-conference entitled "Nanopore Sequencing: From Genomes to Proteomes" aimed at understanding state-of-the-art nanopore sequencing technologies. NHGRI and the TDCC are hosting a Technology Area Forum entitled "Understanding Cells in Context: Spatial Transcriptomics" on May 23, 2022, from 11 a.m. to 2 p.m. ET that will provide a clear and concise introduction to the current sequencing- and imaging-based methods that are used in spatial gene-expression profiling. A virtual symposium entitled "Understanding Recent Advances in Genome Technology Development" will be hosted by the TDCC on July 7, 2022, from 11 a.m. to 3 p.m. ET. This event will provide biomedical researchers, learners, and providers with a fundamental understanding of how new genomic technologies are used as well as emerging opportunities and challenges associated with their optimization and use.
NIH All of Us Research Program releases first genomic dataset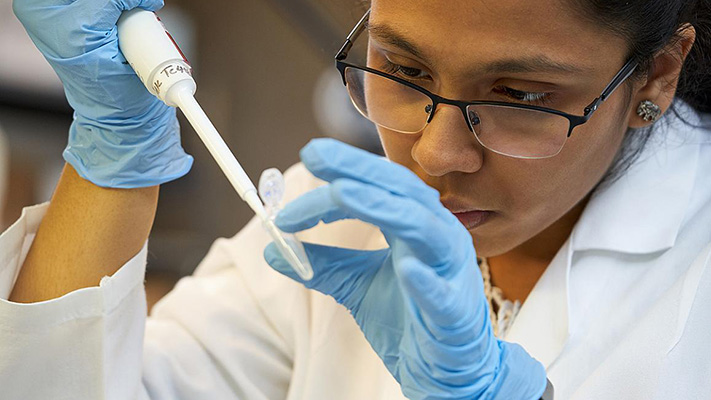 The All of Us Research Program has released its first genomic dataset, including whole-genome sequences from nearly 100,000 participants from diverse backgrounds. For the first time, these data are available to scientists across the U.S. for a wide range of studies. The genomic data are available via a cloud-based platform, the All of Us Researcher Workbench. Last month, a Reddit Ask Me Anything forum was held with Josh Denny, M.D., chief executive officer of the All of Us Research Program, Eric Green M.D., Ph.D., director of NHGRI, and colleagues; this event served to answer questions about the All of Us Research Program and its recently released dataset and to raise awareness about the All of Us Research convention that was held March 31 and April 1. In addition, Drs. Denny and Green answered questions on Twitter as part of the Ask Dr. Genome series.
NHGRI Office of Genomic Data Science staffs up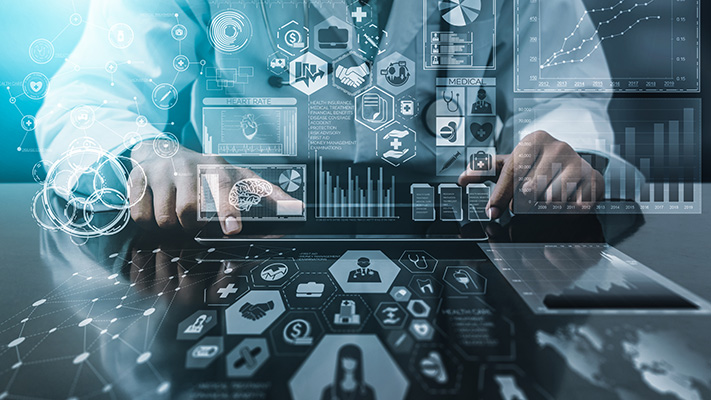 The new NHGRI Office of Genomic Data Science has recently added new staff members. Elena Ghanaim, M.A., will serve as the policy advisor for data science and sharing; in this role, she will lead NHGRI's scientific data sharing policy development, oversight, and implementation and work with international, NIH, and grantee partners on data sharing and privacy policy issues. Chris Wellington will serve as a program director, focusing on genomics community resources and the Genomics Research to Elucidate the Genetics of Rare Diseases (GREGoR) Consortium, as well as co-leading the NHGRI Genomic Data Science Analysis, Visualization, and Informatics Lab-space (AnVIL) program. Shurjo Sen, Ph.D. will serve as a program director, focusing on artificial intelligence in genomics, workforce development, diversity, equity, and inclusion (DEI), training, and outreach. Asiyah Yu Lin, M.D., Ph.D. is a Data and Technology Advancement (DATA) National Service Scholar, working on the NIH Cloud Platform Interoperability Effort (NCPI), ontologies, data models and standards.
Genomic Data Sharing Spotlight
When pursuing clinical genomic studies, it is important to be transparent with both research participants and patients about how their genomic data will be used and shared. In the clinical setting, where patients are not necessarily enrolled in a research study when first seeking clinical care, conversations about how genomic data may later be shared in databases can sometimes be an afterthought, making it difficult to determine whether and how data can be shared down the line. To address this issue, the ClinGen Education, Communication, and Training Working Group developed a helpful one page consent form and training materials, which could be used as a model by others in point-of-care settings when collecting specimens that may later be used to generate genomic data that will be submitted to a database for future clinical and/or research use. Available in four different languages, the document is now accessible to a wide range of patients.
As the lines between patient care and research continue to evolve and blur, these sorts of mechanisms for patient consent are critical to maintaining the trust of the public in genomics research. Did you know that the top contributors of clinically relevant genomic variants to ClinVar are commercial laboratories? These groups are doing their part to ensure that future patients, no matter where they have their genomic tests performed, can have a better picture of the clinical significance of their results.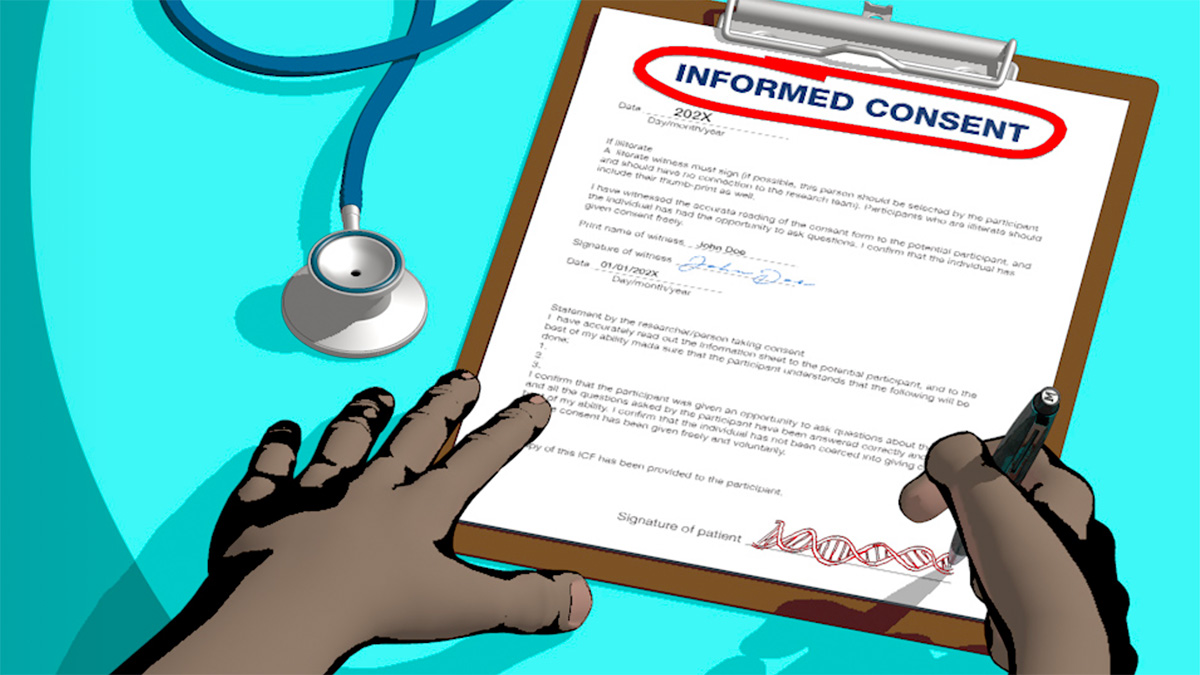 About The Genomics Landscape
A monthly update from the NHGRI Director on activities and accomplishments from the institute and the field of genomics.
Last updated: April 6, 2022