NHGRI publishes new fact sheets on genomics
In the January issue of The Genomics Landscape, I reported that Francis Collins had returned to NHGRI on a full-time basis as a Senior Investigator in our Intramural Research Program. Well, his full-time status with the Institute did not even last three months! In the middle of February, Francis agreed to serve as the Acting Science Advisor to President Biden and Acting Co-Chair of the President's Council of Advisors on Science and Technology. As he did throughout his almost 12 years as NIH Director, Francis will continue to direct his NHGRI-based research laboratory while providing continued service to our country in yet another crucial scientific leadership role. Thank you, Francis!
Recently, the NHGRI Communications and Public Liaison Branch developed a more user-friendly "one-stop-shop" for staying connected with me and NHGRI. The new website provides a convenient way to navigate to specific pages dedicated to The Genomics Landscape and my Twitter feed, NHGRI's 2020 Strategic Vision and brochure, the Institute's popular GenomeTV channel of YouTube, and our History of Genomics Program's set of oral histories. And if those sites are not what you are looking for, you can also find links to selected talks of mine as well as some of my recent podcasts and op-eds. I hope people find this new website helpful when trying to stay connected with me and NHGRI.
NHGRI is hosting a virtual workshop on April 6-7, 2022, titled "Future Directions in Genomics and Health Equity." The goal is to identify research gaps and opportunities that will help to decrease health disparities and improve health equity in genomics. The workshop will emphasize the scientific value of diversity and inclusion as well as identify and prioritize future research needs in genomics to advance health equity. This event is open to the public, but registration is required. The agenda and registration link can be found on the workshop webpage.
All the best,
NHGRI publishes new fact sheets on genomics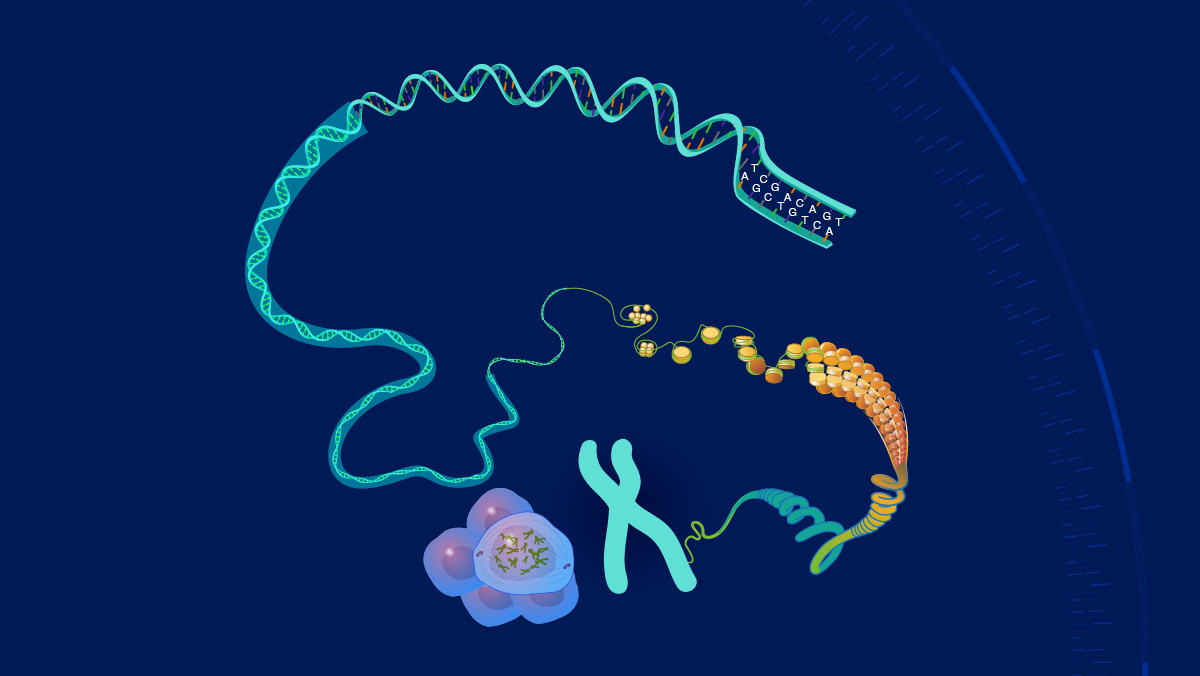 The NHGRI Communications and Public Liaison Branch has produced a vast set of free remote-learning resources to help make genomics more accessible and understandable to the public. Among these resources are the Institute's recently redesigned fact sheets that cover a range of topics in genomics, breaking them down in an easy-to-digest manner that is well-suited for educators and learners worldwide.
The current set of 32 fact sheets cover topics that include diversity in genomics research and within the genomics community, the importance of artificial intelligence and machine learning in genomics research, genomics and virology, eugenics, and more. Some of the topics covered in the fact sheets reflect emerging trends in genomics, such as ensuring that the results of genomic studies appropriately reflect human diversity and abide by strict ethical guidelines. These educational resources aim to facilitate timely learning and provide foundational information to aid in dialogues about current themes and issues in genomics.
The polygenic risk score fact sheet describes how information about genomic variants can be used to calculate a person's risk for certain human diseases and how such risk scores may be used in medicine.
During the COVID-19 pandemic, NHGRI developed multiple relevant fact sheets that covered topics such as COVID-19 vaccine production, PCR testing, and mRNA vaccines. These and other fact sheets include graphical elements that help explain key scientific nuances in a unique yet approachable way.
Extensive fact-checking is used while developing these fact sheets, with researchers and experts from NHGRI and across multiple U.S. institutions helping in the process. The fact sheets have garnered over a million impressions on Twitter and hundreds of thousands of views on NHGRI's website, genome.gov, indicating that they are becoming an authoritative source for genomics concepts.
Given the fast-paced nature of genomics research, NHGRI continues to seek input on emerging topics that might be covered in future fact sheets. Readers worldwide are encouraged to reach out to the NHGRI Communications and Public Liaison Branch with suggestions about such topics.
NHGRI funding opportunities support small businesses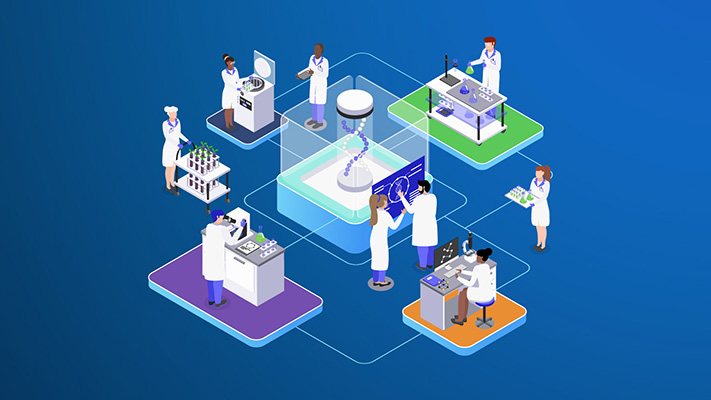 At NHGRI, small business grants stimulate genomic innovation, encourage entrepreneurship, and provide opportunities for individuals in small companies to conduct important research. The NHGRI Small Business Program funds company-based research through Small Business Innovation Research (SBIR) and Small Business Technology Transfer (STTR) grants. To read more about the work conducted by small businesses with NHGRI, see the article "NIH-Funded Startups are Fueling the Era of Genome-Completeness" by Prabarna Ganguly. The NHGRI Small Business Program also has four open funding opportunities: Advancing Genomic Technology Development for Research and Clinical Application, Genomics Education Interactive Digital Media Resources, Small Business Initiatives for Innovative Diagnostic Technology for Improving Outcomes for Maternal Health, and Development of Highly Innovative Tools and Technology for Analysis of Single Cells. The due date to apply for these funding opportunities is April 5, 2022.
New resource for healthcare professionals focused on direct-to-consumer genetic testing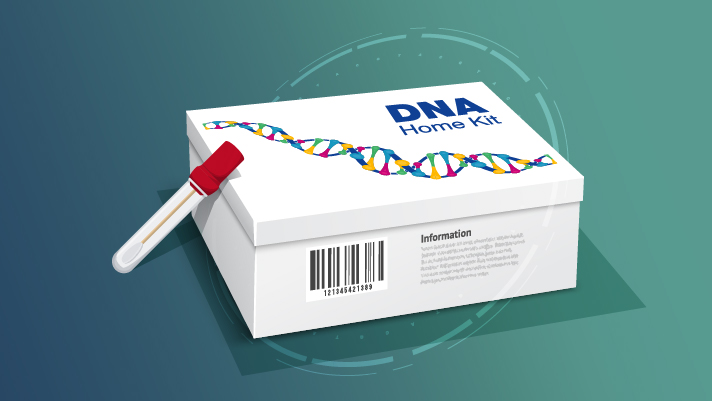 Direct-to-consumer genetic testing (DTC-GT) is becoming increasingly available, and patients are frequently asking their healthcare professionals for advice. The DTC-GT Project Group of the Inter-Society Coordinating Committee for Practitioner Education in Genomics (ISCC-PEG) has created a frequently asked questions (FAQ) resource designed to help clinicians answer questions posed by their patients who are seeking guidance on DTC-GT. This resource is intended to help healthcare professionals understand the diverse landscape of DTC-GT, the benefits and limitations of these tests, and how results of DTC-GT may affect their patients' health, wellness, and medical decision making. Features of the resource include comparisons of different types of genetic testing, video explanations, and a timeline of the history of DTC-GT. Cases provide examples that clinicians may encounter, such as patients who have DTC pharmacogenomic tests or patients who have limited information about their own biological family history. Discussions of DTC pharmacogenomic tests, costs, insurance coverage, data privacy, and how and when to find a geneticist or genetic counselor are included. The resource is supported by detailed references and was carefully reviewed and vetted by members of the ISCC-PEG DTC-GT Project Group and external reviewers.
NIH-sponsored study will examine use of human population descriptors in genomics research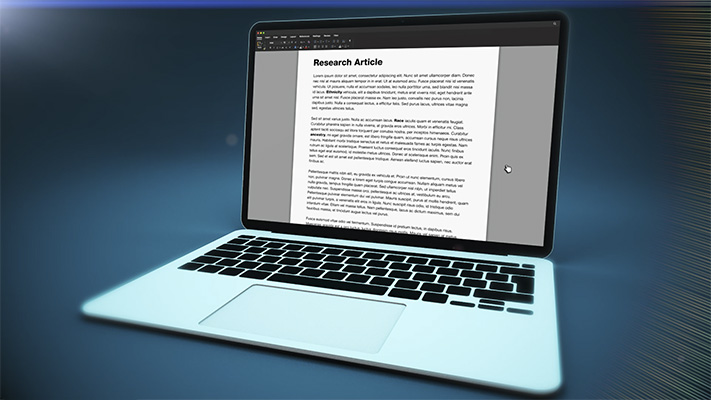 The scientific community has long debated the use of different types of population descriptors in research. To help address this, the NIH is sponsoring a National Academies of Sciences, Engineering, and Medicine (NASEM) study that will provide guidance on the use of race, ethnicity, and genetic ancestry in genomics research. The NASEM study is sponsored by 14 NIH institutes, centers, offices, and programs, and the resulting report will be released in February 2023. NHGRI is serving as one of the co-lead institutes for the study. NASEM has convened a 17-member expert committee from the fields of genomics, medicine, bioethics, and social science. The committee will review and assess the existing methodologies, benefits, and challenges in the use of race and ethnicity and other population descriptors in genomics research. More information about this effort can be found in a recent NIH Director's blog post. Over the course of the study period, the NASEM will host three public meetings that will facilitate dialogue and capture input. The kick-off meeting with the committee and sponsors took place in February 2022. The next public meeting will be held on April 4, 2022.
NHGRI TiDHE Office appoints new staff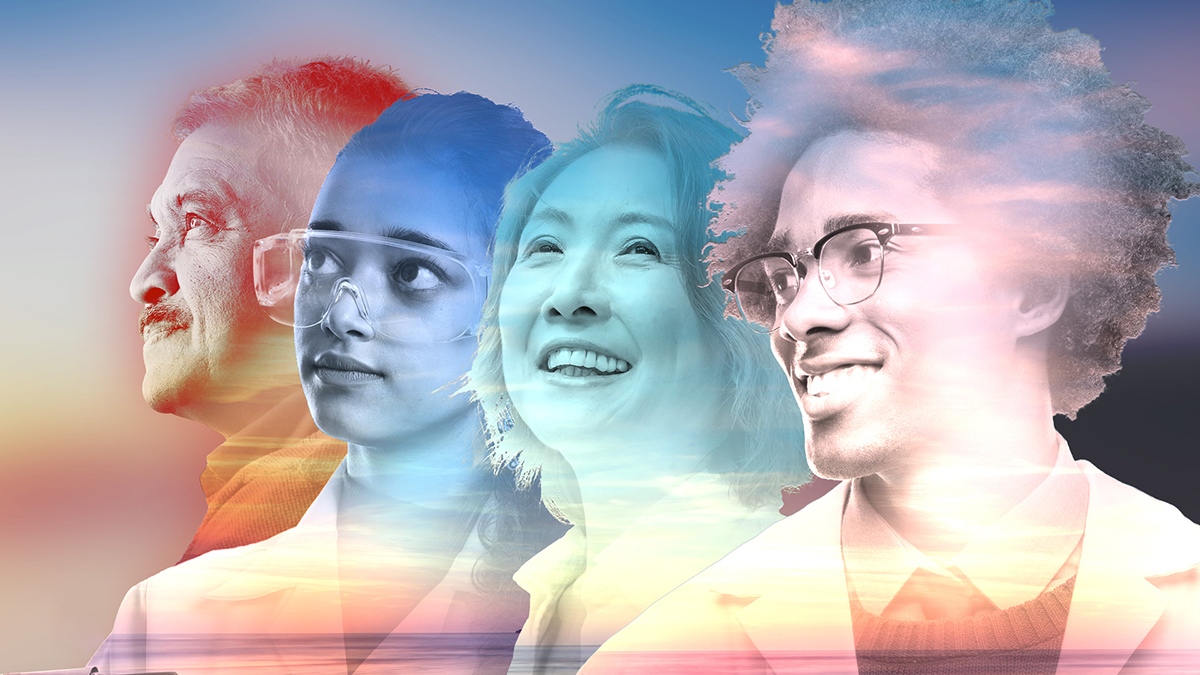 The new NHGRI Training, Diversity, and Health Equity (TiDHE) Office has appointed two new Program Directors and a Partnerships and Engagement Officer. Lucia Hindorff, Ph.D., M.P.H., will serve as the Lead Extramural Training Program Director. In this role, Lucia will oversee NHGRI extramural training efforts in partnership with the collective extramural training team, as they continue to implement the recommendations of the National Advisory Council for Human Genome Research (NACHGR) Training and Education Task Force to enhance NHGRI training programs. Ebony Madden, Ph.D., will serve as the Health Equity and Workforce Diversity Program Director. In this new role, Ebony will aid in creating programs that will further health equity research, address health disparities, and increase the diversity of the genomics workforce. Christina Daulton, M.A., will serve as the first Partnerships and Engagement Officer, a role in which she will co-create, manage, and lead partnerships with a wide range of stakeholders that aim to diversify the genomics workforce and advance health equity.
Genomic Data Sharing Spotlight
In 2018, the NHGRI funded the creation of the Genomic Data Science Analysis, Visualization, and Informatics Lab-space (AnVIL) through cooperative agreements to the Broad Institute and John Hopkins University. AnVIL provides scalable infrastructure, tools, workflows, and training and educational opportunities to facilitate diverse and large-scale genomic-based analyses in a cloud environment. By inverting the traditional model of downloading data, AnVIL eliminates the need for a siloed computing infrastructure and instead makes data accessible in the cloud for users everywhere. Thus, it democratizes access to data for a wider group of researchers and lowers the barrier for large-scale computational research.
In four years, AnVIL has onboarded 4 petabytes of data. That is the equivalent of over 26 billion photos on Facebook. Major research programs whose data are now available in AnVIL via open or controlled access are: 1,000 Genomes, Centers for Common Disease Genomics, Centers for Mendelian Genomics, Whole Genome Sequencing in Psychiatric Disorders, Convergent Neuroscience, the Genotype-Tissue Expression project, Human Pangenome Reference Consortium, Population Architecture Using Genomics and Epidemiology Consortium, and the Telomere-to-Telomere consortium. In addition, AnVIL has recently integrated seqr (an open-source, web-based platform for family-based monogenic disease analysis) into its suite of tools, which also includes familiar tools and workflows, such as those in Bioconductor, Dockstore, Jupyter, and Galaxy.
Are you accessing AnVIL resources for your research? We want to hear from you. Please share recent publications, plans, and innovative workflows with nhgrigds@nih.gov. You may see your research highlighted in a future issue of this newsletter!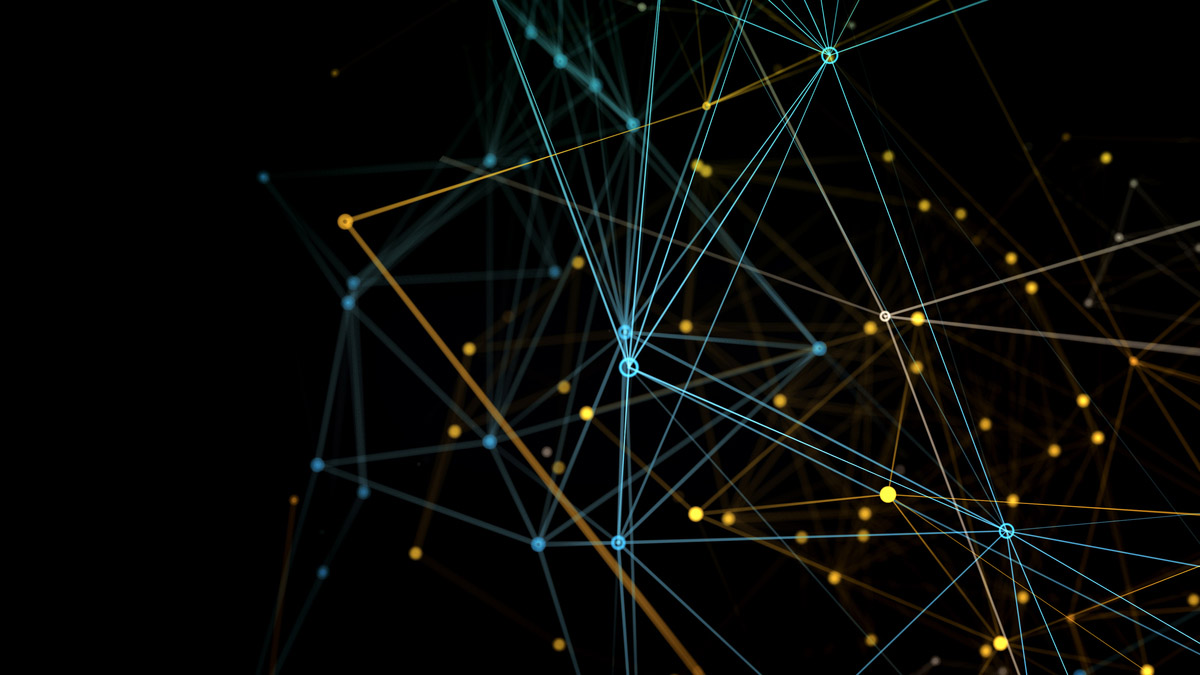 Related Resources
Genomics Research
COVID-19 News and Research
Upcoming Videocasts
Genomics Videos
Ninety-fifth meeting: National Advisory Council for Human Genome Research
Request for Information
Inviting comments and suggestions on a framework for the NIH-Wide Strategic Plan for Diversity, Equity, Inclusion, and Accessibility
Funding Opportunities
Research Enhancement Award Program (REAP) for health professional schools and graduate schools (Clinical trial required or not allowed)
NHGRI short courses for genomics-related research education
Supplements for advancing the ethical development and use of AI/ML in biomedical and behavioral sciences
Supplements to recognize excellence in diversity, equity, inclusion, and accessibility (DEIA) mentorship
Supplements to support collaborations to improve the AI/ML-readiness of NIH-supported data
Supplements to support enhancement of software tools for open science
RADx-UP community-engaged research on rapid SARS-CoV-2 testing among underserved and vulnerable populations
RADx-UP social, ethical, and behavioral implications (SEBI) research on disparities in COVID-19 testing among underserved and vulnerable populations
Somatic Mosaicism across Human Tissues (SMaHT) program: tool development projects, tissue procurement center, genome characterization centers, organizational center and data analysis center
NHGRI funding opportunities overview
NIH and NHGRI News
NHGRI position opening: Chief, Education and Community Involvement Branch
Global Biodata Coalition publishes the process to identify global core biodata resources
President Biden announces OSTP leadership
Dr. William Gahl received Eurordis Black Pearl Award 2022
About The Genomics Landscape
A monthly update from the NHGRI Director on activities and accomplishments from the institute and the field of genomics.
Last updated: March 3, 2022